We started early, I was up just after 6 am. Went to breakfast right after it started and on the way initiated the hotel room payment process. This was really a process which took like ½ hour during which we had our breakfast… But finally we got hotel paid and started packing our bikes.
While packing our bikes there was funny familiar language asking about us, there was one Finnish man working in Pristina for few weeks and staying on same hotel as us. What a small world!
We started engines before scheduled take-off time at 7:30 am so well on time.
Some small traffic to get out of the city, but once we got to the main road everything cleared out to be just fine.
Small journey from Pristina to the border of Kosovo and Macedonia, just some 65 kilometers which took almost an hour.
Border was very simple to pass, just few cars in the queue and off we went.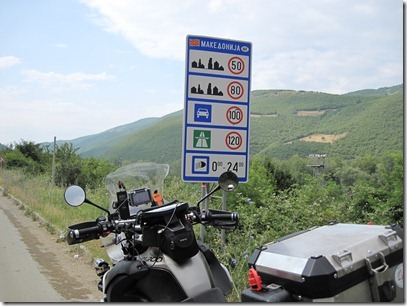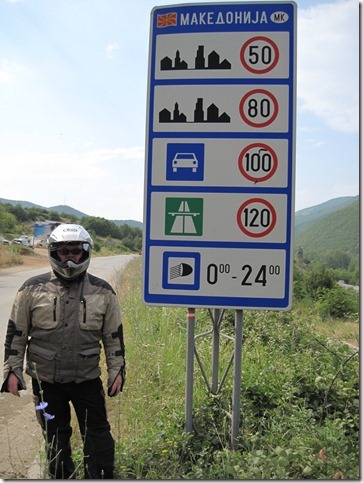 Macedonia has toll roads, had to pay couple of time 50 cents to one euro, not a big deal. Roads were anyhow in excellent condition.
On the border between Macedonia and Greece we got first drawback: border guys were on strike for one hour or so and while we were making joke on this there were couple of local guys pretty upset on this. They were anyhow able to pass the border crossing, but foreigners not. Go figure what they were gaining with this strike!
On the way to hotel I decided to try how far I can get with my bike. Harri was a bit chicken and headed too early to the gas station where I fuelled 34,62L after driving some 620 km.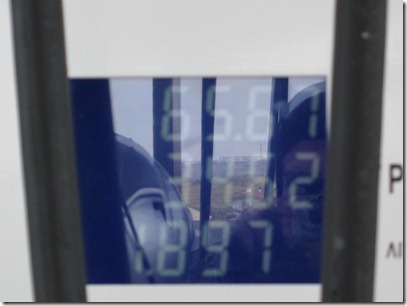 I had a bit harder with the bike as Harri refueled some 2L less than I…
Anyhow, finally got through and to the Greece side, excellent highway again waiting in front of us so it took just 6½ hours to drive 457 km, including the one hour waiting at the border.
Hotel was quite nice, only issue was to find place to eat as we were not in any center, but finally managed to find one almost decent place to eat!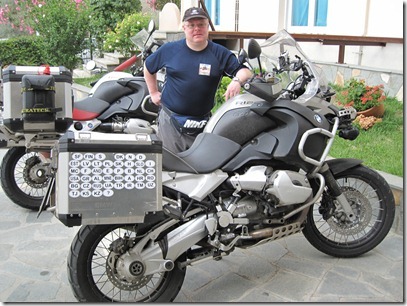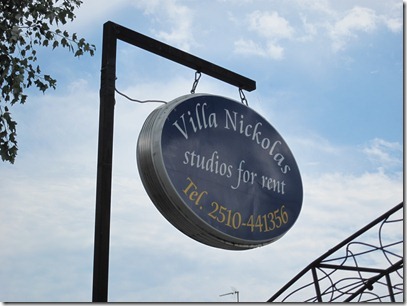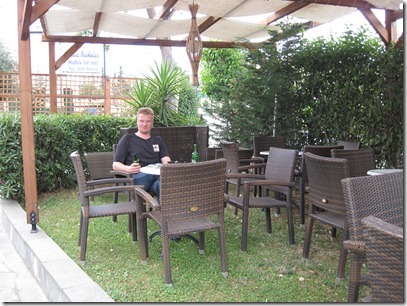 And we also managed to take swim!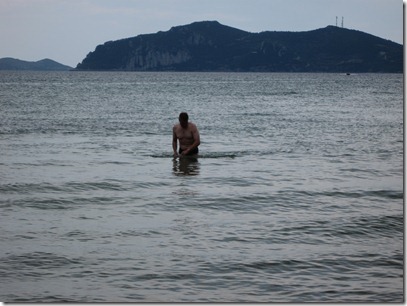 Right after this it started raining for an hour or so.
Managed to get something to eat as well and after that evening was pretty much there.
Route that we took was 457 km in 6½ hours: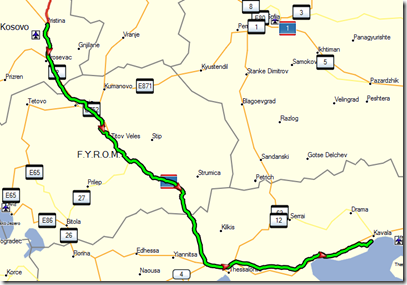 Total mileage after this day is now 2862 km.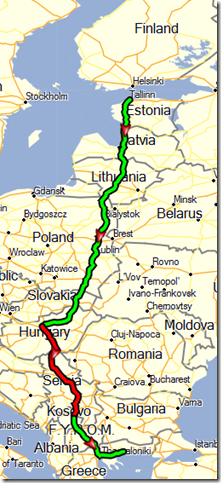 Tomorrow we will be in Turkey.