Day started with a breakfast, had all room for my self. I guess not too many guest in the hotel…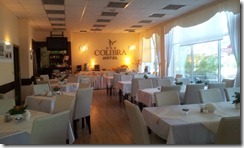 After breakfast I took it easy, plan was to start driving no earlier than 09:00 as I was not in a hurry. I would not make it today nor tomorrow early enough into Tallinn and into ferry to Helsinki, so just killing time.
I packed also Gore-Tex into bags as temperature was already 25 degrees at Warsaw and it was about to raise from there. Hopefully they stay there for the rest of the trip as well!
When I was just about to leave, I remembered the warning message from yesterday on the oil level and decided to check that – just in case.
As it turned out, oil level was in deed low! I had a spare engine oil bottle with, has been for the last 40 tkm or so…
And of course the tools needed to take the bottle out and oil filler cap open were packed at the bottom. Everything out from it.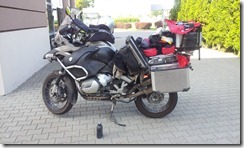 Once everything was repacked, I left from the hotel and headed towards Lithuania. I had planned to drive an alternative route, not with the one everybody would take and once again this turned to be excellent choice. This brought me into small country roads going through forests, fields and small villages. Really enjoyable route.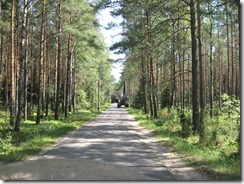 I even took the eastern border crossing Lozdzieje-Ogrodniki which I have not driven before. Road in there was almost empty, not many people using that route.
Stopped just before the border crossing shortly to drink and once before this to refuel. There were actually quite a many gas stations closed or were not open at all on my route, I was almost running out of fuel – again!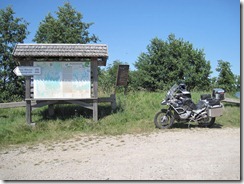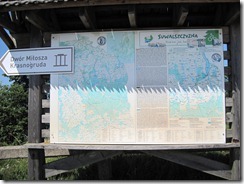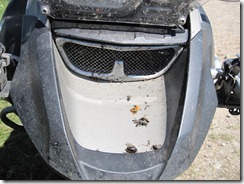 Once on the Lithuanian side, I just drove to Kaunas and into hotel Kaunas. Got bike parked behind the hotel, so hopefully a safe place for it. Hotel was quite nice, only thing missing was air conditioning as temperature was 32 when I got there.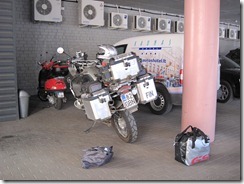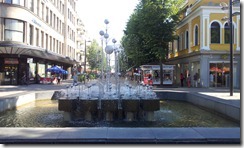 There was also another Finnish bike, but I did not have a chance to see who they were. I left a card on the seat for them to find.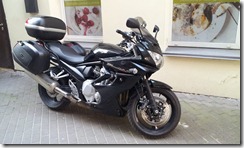 Todays driving was easy 426 km in 6½ hours.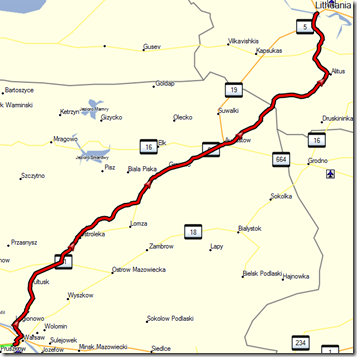 Total for the trip is now 10641 km.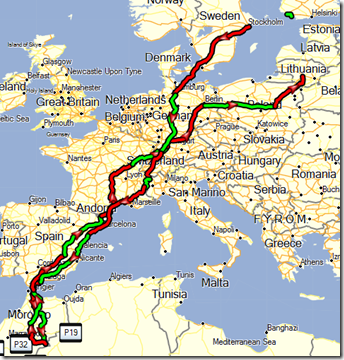 One more driving day with 600 km and I'm in Tallinn and on the ferry to Finland and home!