This day was going to be a boring ride back to home, just another transit through Baltic countries.
Just before 8 o'clock I started driving towards Tallinn and the ferry to Finland.
After driving 672 km in 7 hours I finally arrived in Tallinn. I did just one stop for fuel on the way.
In Tallinn I was also doing some shopping, some drinks to bring back home: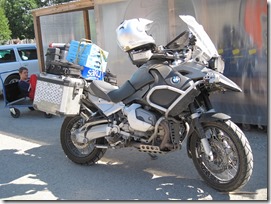 While waiting the ferry there were also quite many other bikers going to Finland as well.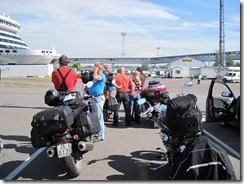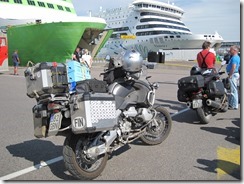 Just before 19:00 finally arrived in Helsinki, Finland and a short ride to home.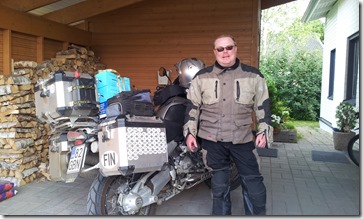 Safely arrived again!
This day was 672 km in 11½ hours, including the ferry from Tallinn to Helsinki.

Total for this trip was 11314 km.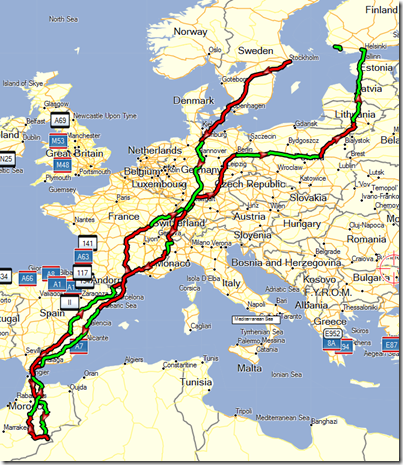 And now starts planning of next adventure!