After having breakfast at 07:00 we started packing the bikes and back on the road again.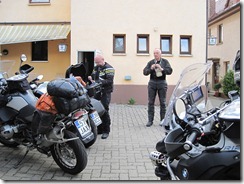 For this day we set target to be away from autobahn and drive smaller roads into Italy and see how far we would get. And we did get into really nice roads on the way.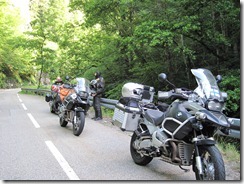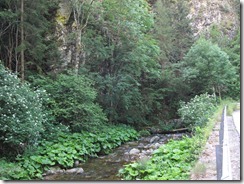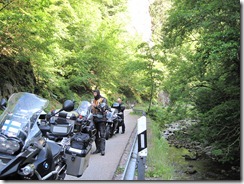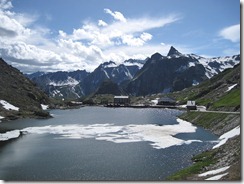 At one point planned route started looking like we would get into unpaved roads, so we decided to divide into two, GSA's into one and VFR into another and meet in Aosta, Italy.
Soon after this Kari and I also managed to drive apart, so now everybody was on their own and to meet in Italy. There we would then decide how far to drive.
But as it turned out, clock was already almost 18:00 before we met again so we decided to get a hotel in Aosta and in the centre of it, Hotel Europa.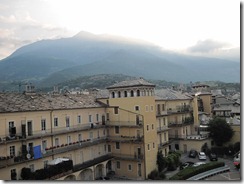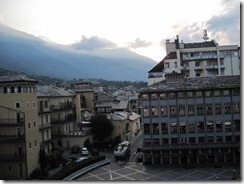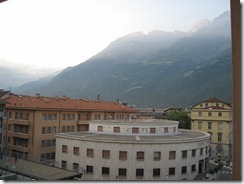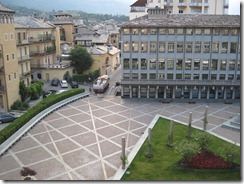 After having dinner, time for a sleep again.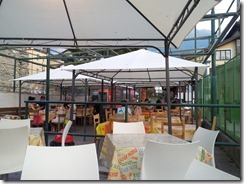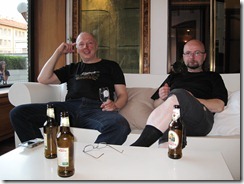 Had to look a place to eat a bit in Aosta, but found a place at last in the older part of the city. Some really nice restaurants in there.
This days driving was total of 452 km in 10 hours for me, Kari and Tommi some less than that as they took the long tunnel and I took the road over the mountain.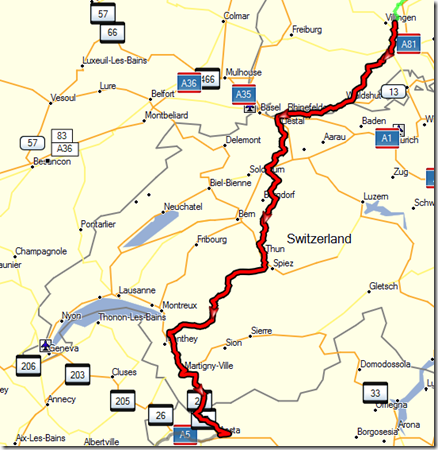 Total for the trip is now 2209 km.