Early morning wakeup, packing, breakfast and on the road again. No special target for this day either except to get into hotel on time.
I decided to drive non-toll road A-7 as that looked to be quite fast anyhow.
During the drive only noticeable thing was around Valencia, forest fires were really blocking visibility. Smoke was everywhere.
It took 786 km in 9½ hours for me to get into hotel in Benalmadena where next two weeks would be spent.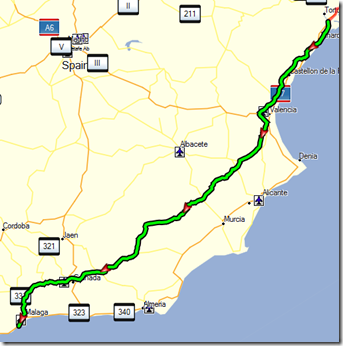 Up on the higher road parts there was quite heavy wind, I needed to slow down a bit.
After couple of retries managed to find the hotel where keys for our hotel keys were left. We had selected an apartment hotel which did not have any 24×7 reception and at the time I got there they were already gone.
Took my stuff into the room, shower and went shopping for food and drinks. I had some 3 hours before my family would be flying into Malaga airport.
After 21:00 I jumped on the bike and went to airport to meet them. Airport was some 12 km away.
Flight was delayed some 30 minutes and it took over an hour for them to get their luggage out. But finally after 23:00 we all were together in the hotel. I had reserved an taxi driver already in advance to take them to the hotel from the airport and later on back to the airport.
Total for the trip is now 4251 km.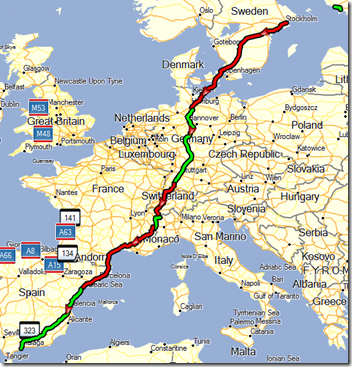 So now it is time for the family vacation part for next two weeks and then journey continues.