Had quite a good breakfast in Hotel Alhambra, almost typical Italian.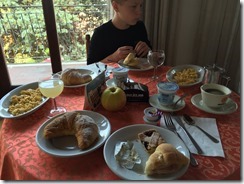 By 09:30 we had packed our stuff and on the road again.
Beginning of the day was really nice small roads going by the sea and through small mountains, could not have been better.
Had few stops on the way to drink, temperature was above 36 degrees almost all the time so we needed lots of water.
Last 50 km or so was then again not so nice, going around and partly through Naples with many roads blocked due to road work.
But finally after 7 hours driving we arrived in Hotel Orchidea in Giugliano in Campania.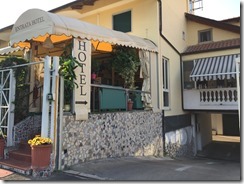 Hotel had a secure parking behind locked gates under the building which was good.
After getting a shower, we headed towards well deserved pool time.
We spent some two hours enjoying the pool until it was time for a food. We found an excellent chicken kebab place with really reasonable prices as well.
And some chocolate cakes for dessert from local market.
After this day was done and time for a sleep again.
This day's driving was 340 km in 7 hours.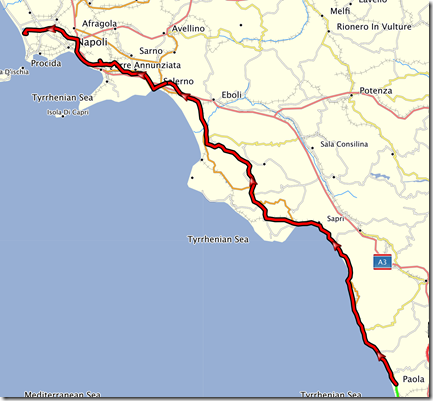 Total for the trip is now 6052 km.