Breakfast was agreed to be 07:00 and right after that we went down. Day looked really nice outside.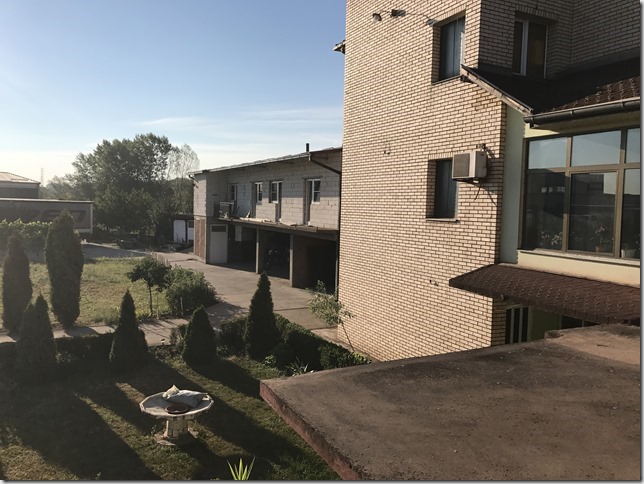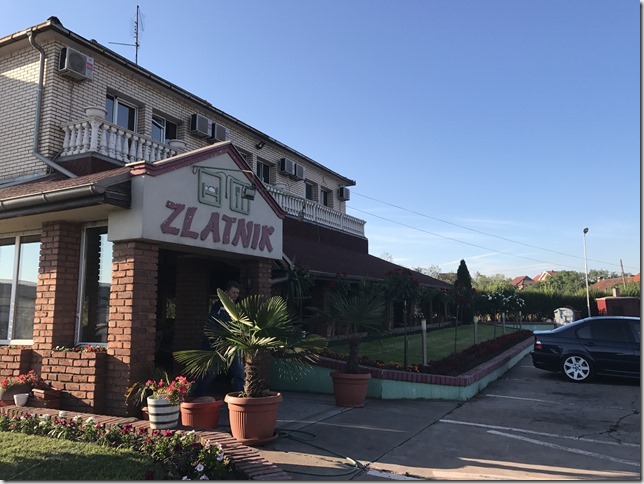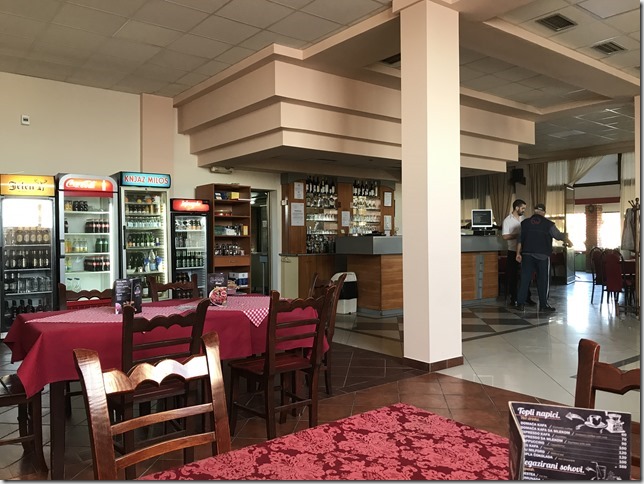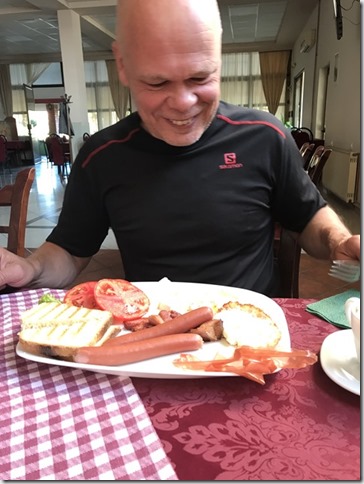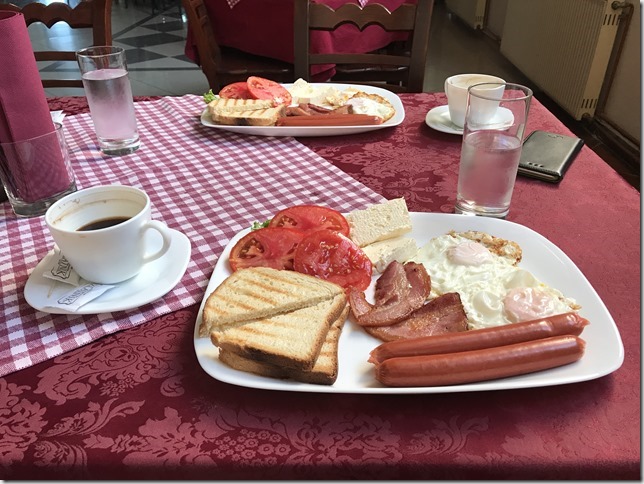 Breakfast was quite ok, sausages were a bit odd since they had this plastic skin which took some effort before we got rid of that…
08:20 bikes packed we headed towards Romanian border crossing.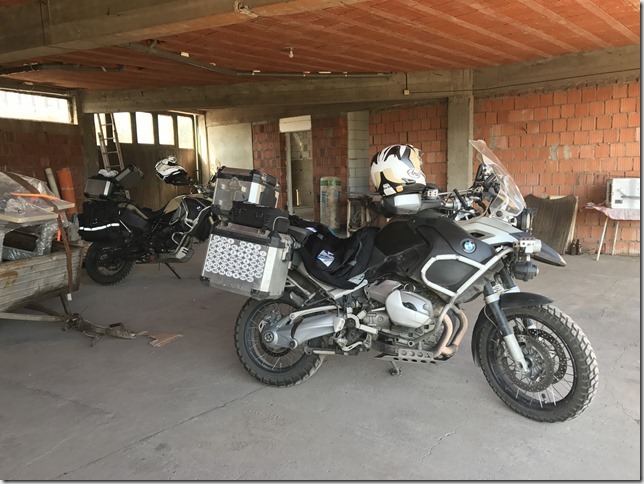 Border was totally empty, went through without any queue and without other hassle.
Next town on Romanian side break for fuel and towards better roads.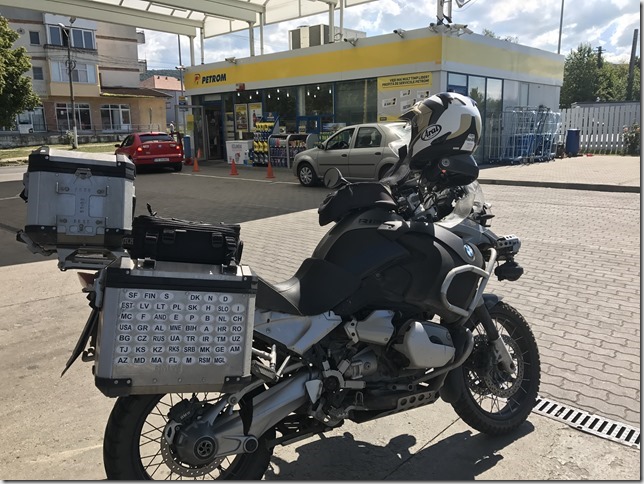 One waterfall on the route, but required too much walking so decided to skip this one. Was also a paid tourist attraction.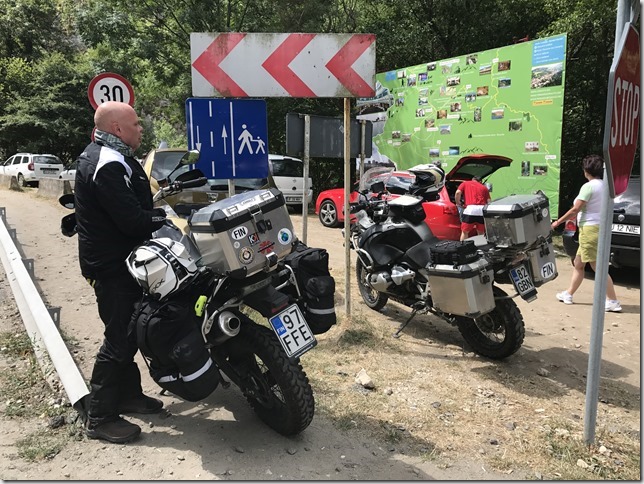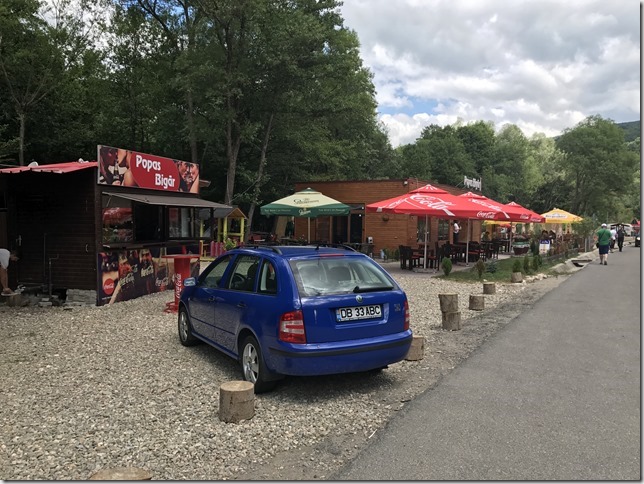 Somewhere along the route break for water.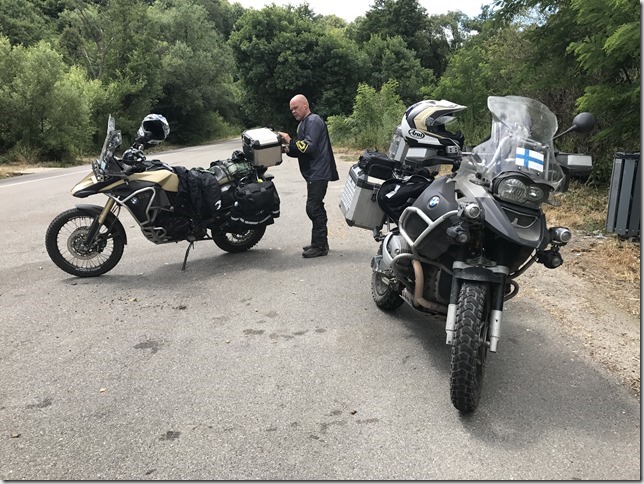 And to put on some more clothes as weather was only 20-22 degrees. Really nice driving weather.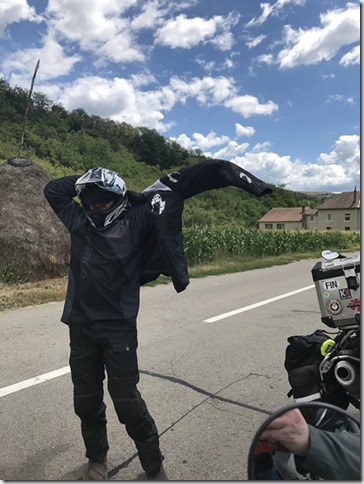 Saw some other bikes parked in front of one hotel-restaurant so we decided to have a break for coffee in Parcul National Domogled-Valea Cernei.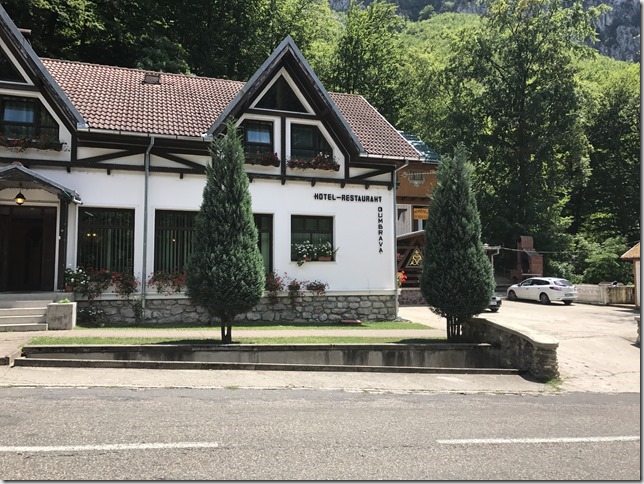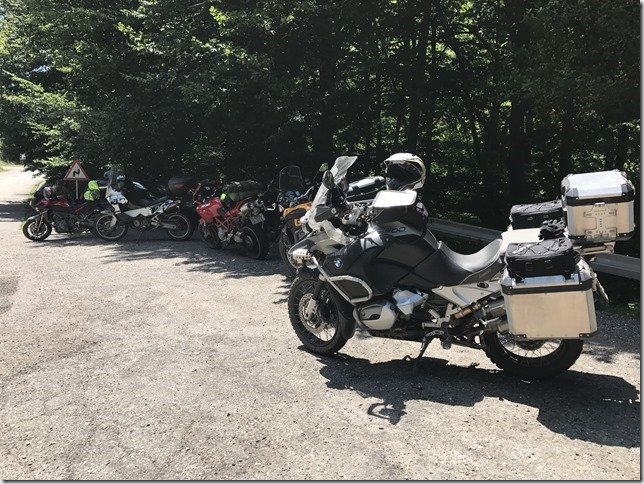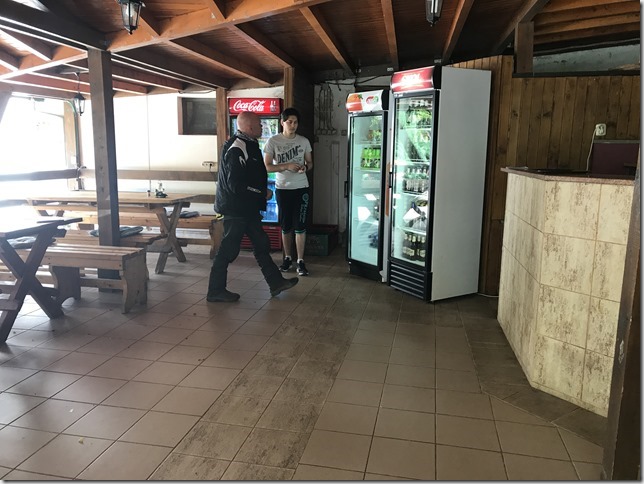 We had soup, coffee and drinks before continuing.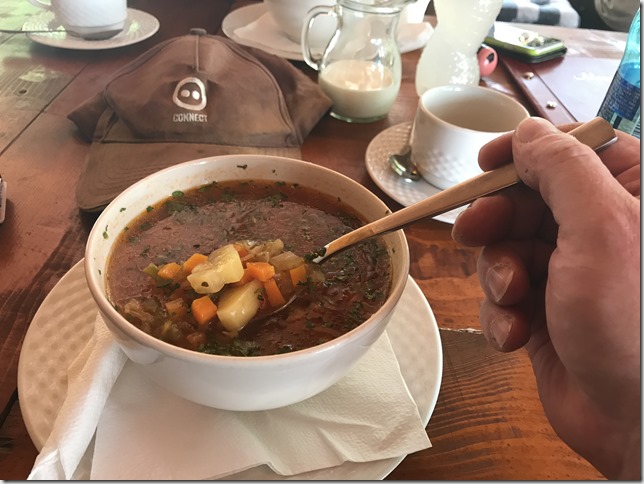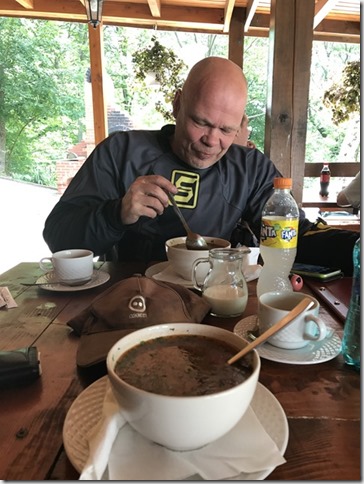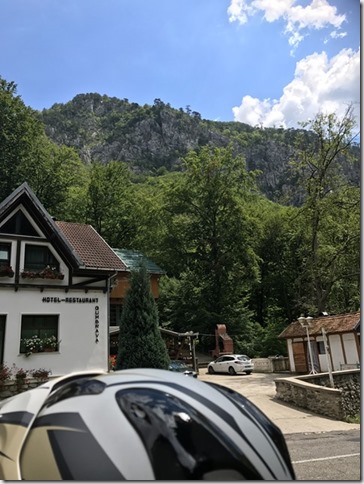 Roads through the parks were just excellent! Small curvy roads and tarmac was mostly on good condition.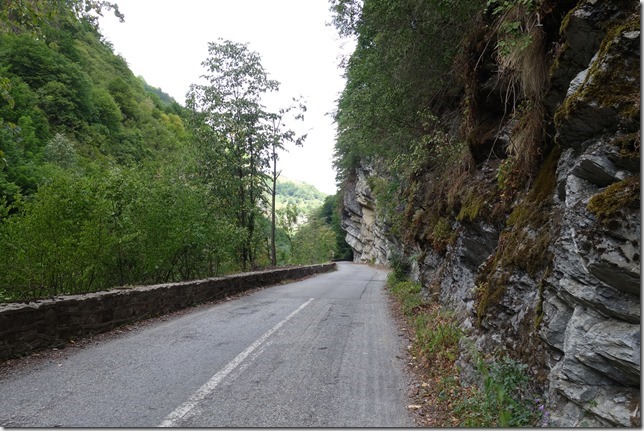 Had also one rerouting needed since one part of the road was such that navigator was not willing to go through that part and we stopped to think what to do. There was also one Romanian couple with a car and we heard from them that road is gravel all the way and in rally bad condition. They had been on the other half already and took alternative route after hearing that road would be passable only with 4WD. Might have been good for us, but we did not take our chances with fully loaded bikes and took the alternative route as well. This gave us some 40km extra to drive, but road was even better than before most of the way!
Break somewhere for water and to skip some via points on Jukka's 660 which does not have this as a selection.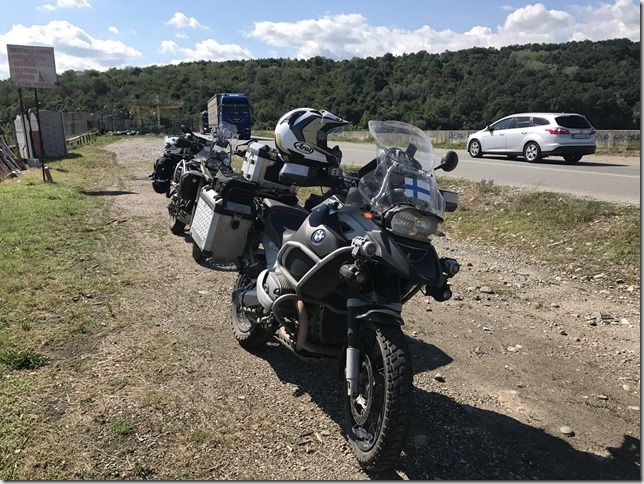 Finally arrived to Petroșani which was originally my plan where to start looking for accommodation. Weather was looking really bad everywhere we looked so decision was easy: stay in here for the night as we found an cheap hotel just few hundred meters away. Jukka took some fuel while I was looking hotels, my bike had still lots more mileage to go.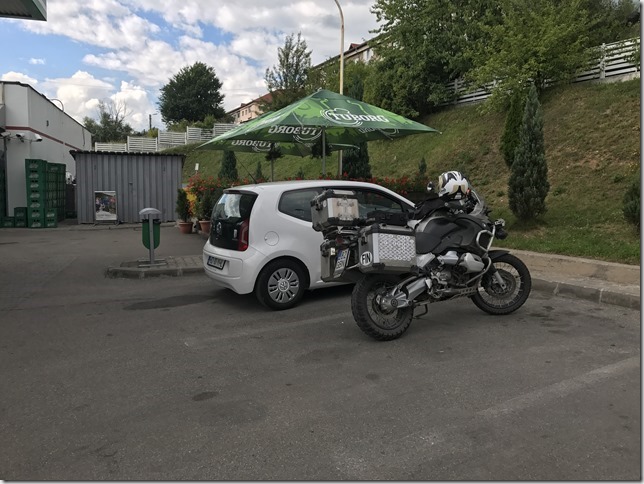 Place we found was Hotel Restaurant Casa Sofia. Looked like a place to have some parties, weddings, birthday parties etc. and when we arrived there was actually one ongoing.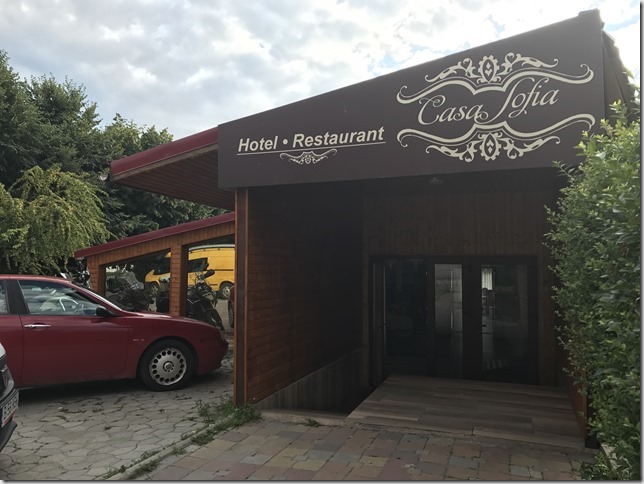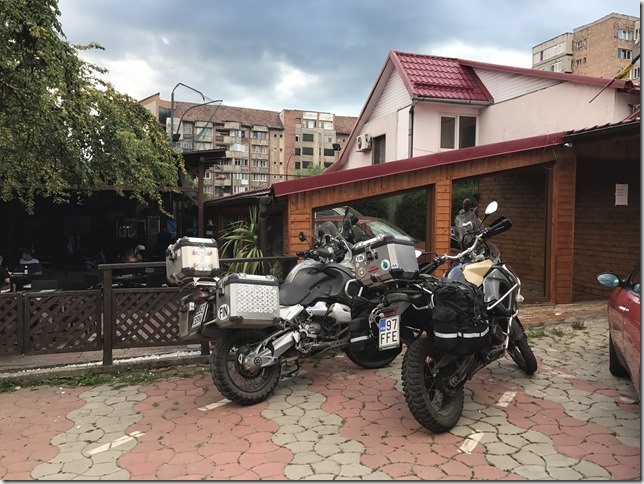 Bikes parked in front of the hotel, quick was and walk around the neighborhood.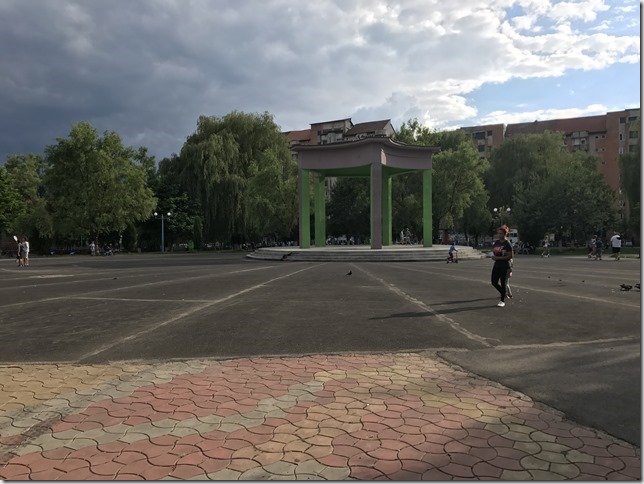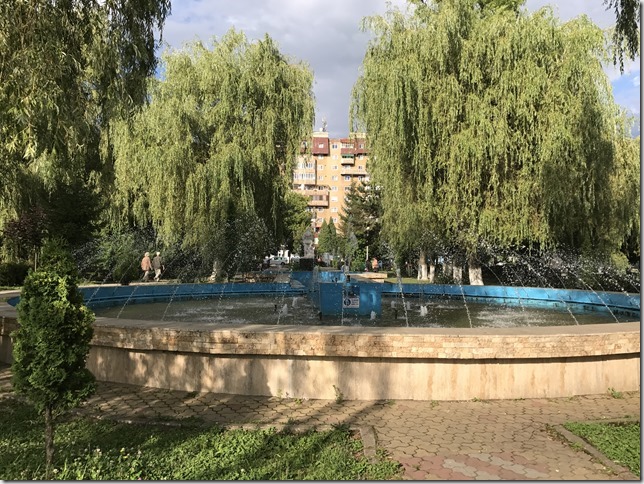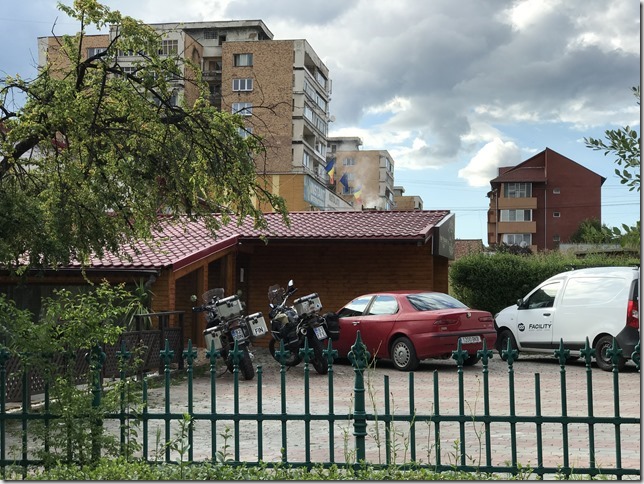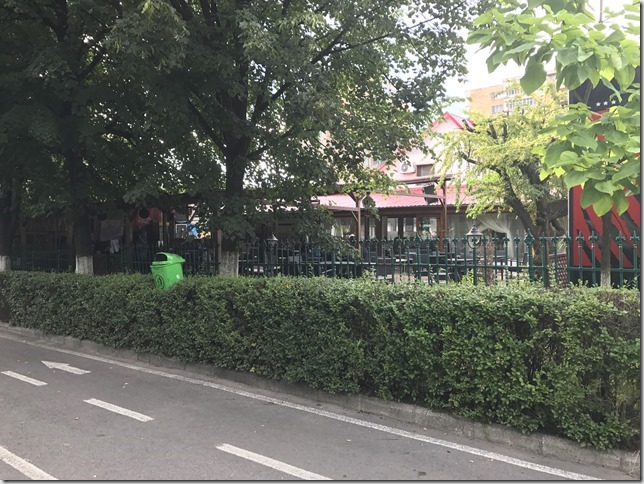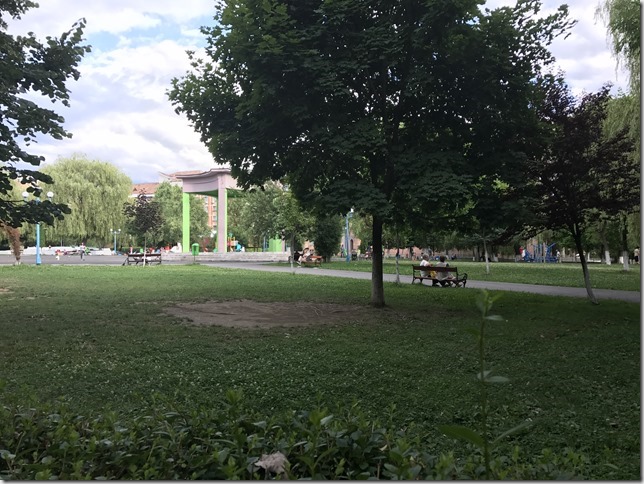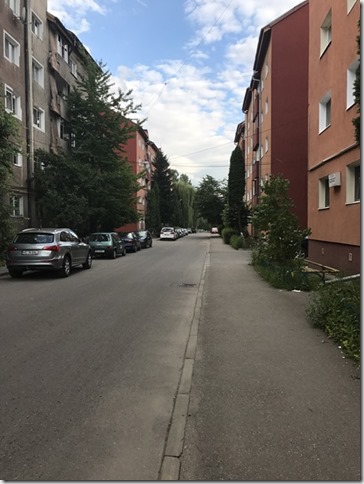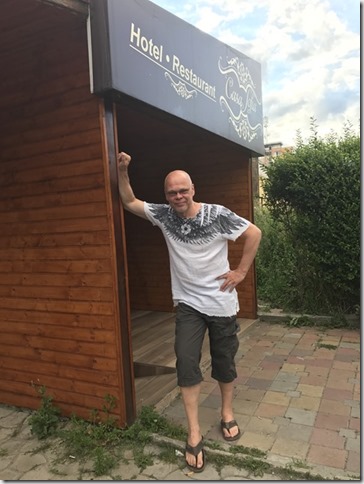 Afterwards took something to eat, had no idea of what it would be but this was what was recommended to us. Some sort of port meat hidden with other meat and smashed potatoes.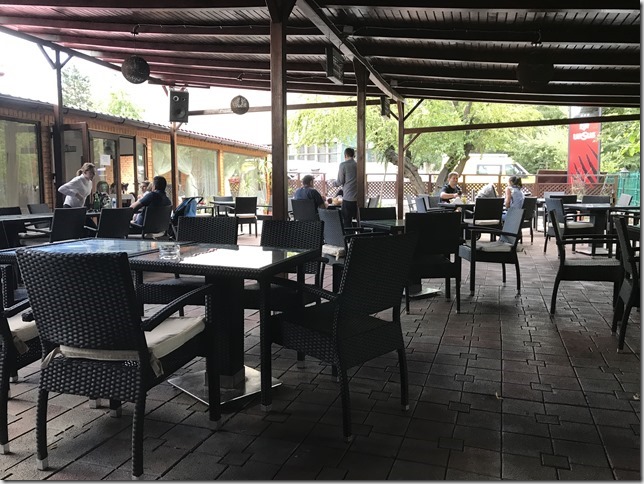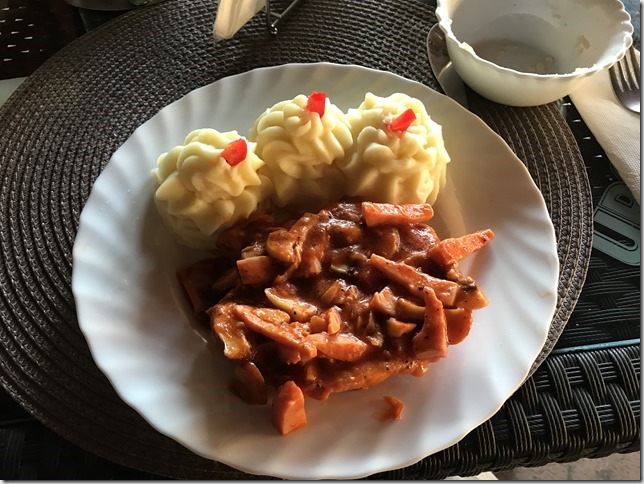 Sitting outside was quite chilly so did not spend that much time there but headed to sleep.
This day was 368km in 8,5 hours. Really a slow day again.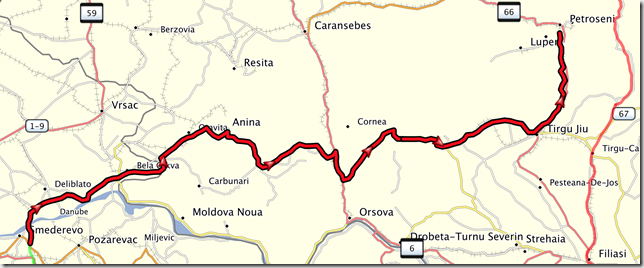 Total for the trip is now 5152 km.