Morning started early, had good time to pack everything before breakfast and even put everything on to bike as well. Bike was found where I left it, in the garage.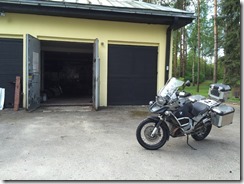 Other bike that was there last night was already gone.
Right after 08:00 got small breakfast, just enough to get me started.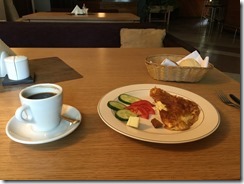 At 08:30 I was On The Road Again and was heading towards Poland.
Had one stop on the way at Kaunas to refuel, other than that I just drove directly to Warsaw. I arrived actually some 2-3 hours ahead of planned schedule which I looked from previous trips.
Only reason I can think of was that those I was driving night time and was already tired at this point and that made me stop more often. Now I had only one stop.
When arriving in Warsaw I once again needed to take a detour as the road I had planned was closed due to maintenance. Seems that there are always some roads closed in Warsaw due to this.
Rest of the day I spent just reading news & mails and did quite a long walk around the hotel. And to eat.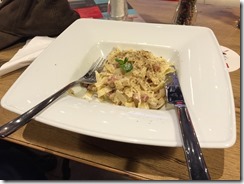 Had just small spaghetti carbonara for dinner.
Today's mileage was 623 km in 7:43 hours.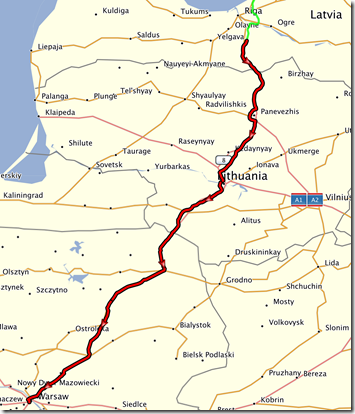 Total for the trip is now 994 km.