Woke up early again and went to breakfast right after 07:00. Again, nobody else was there yet.
Breakfast at Hotel Fryderyk was just as good as they advertised, no complaints!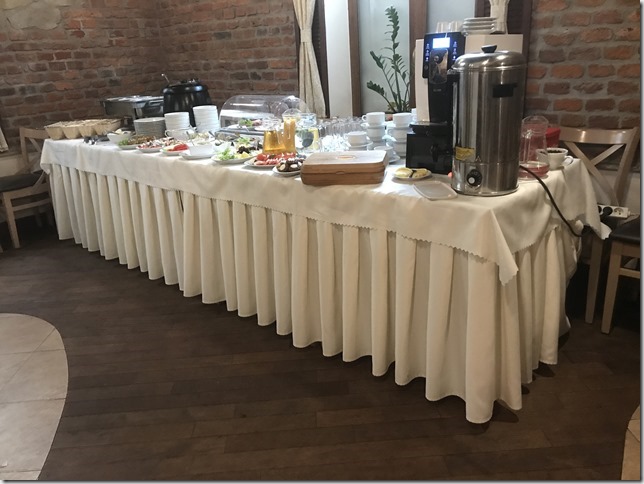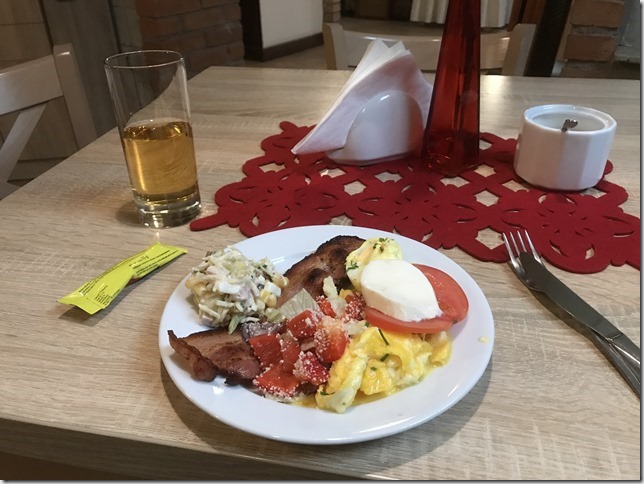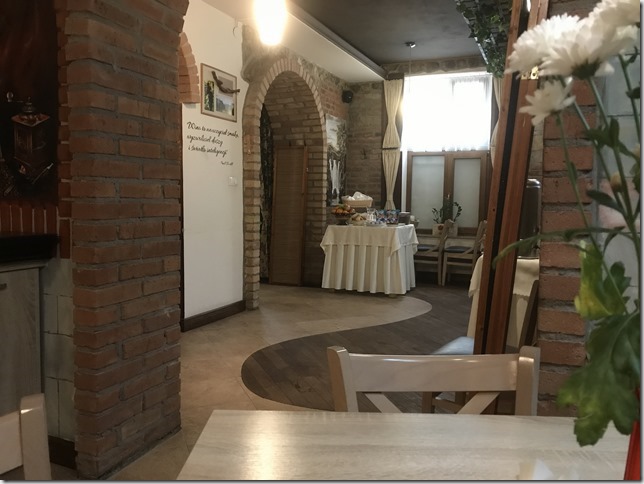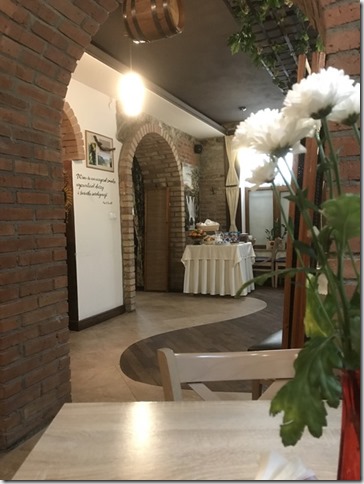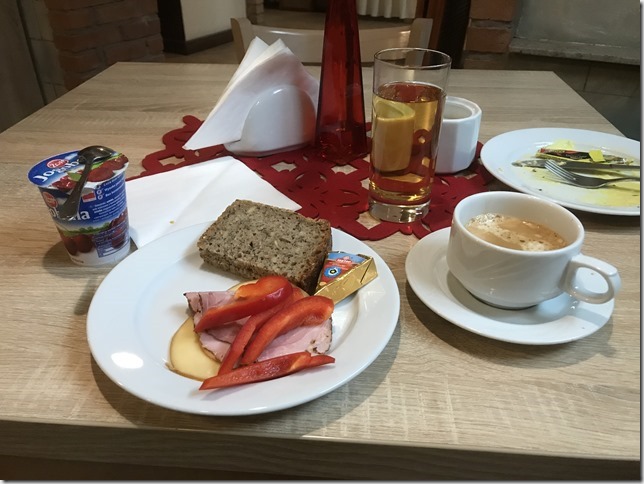 By 09:00 I had again everything packed and ready to ride again. Last pictures before leaving.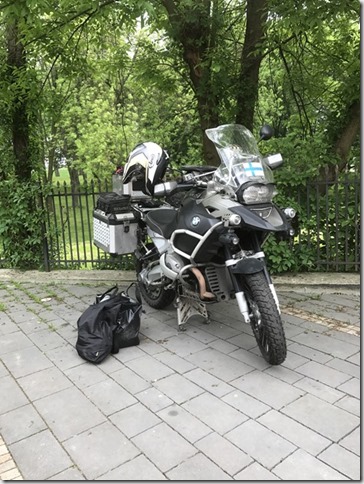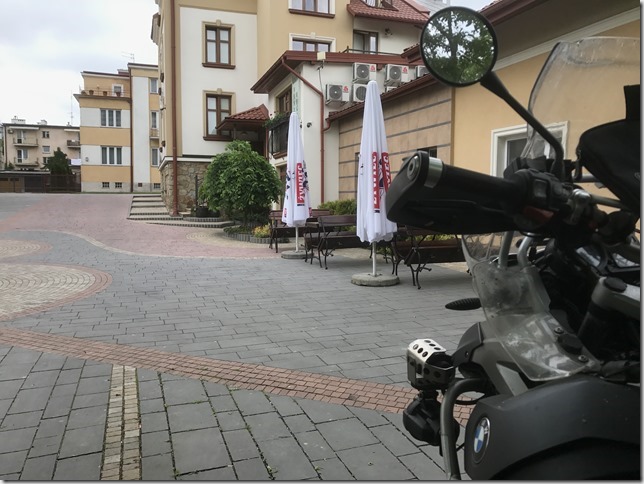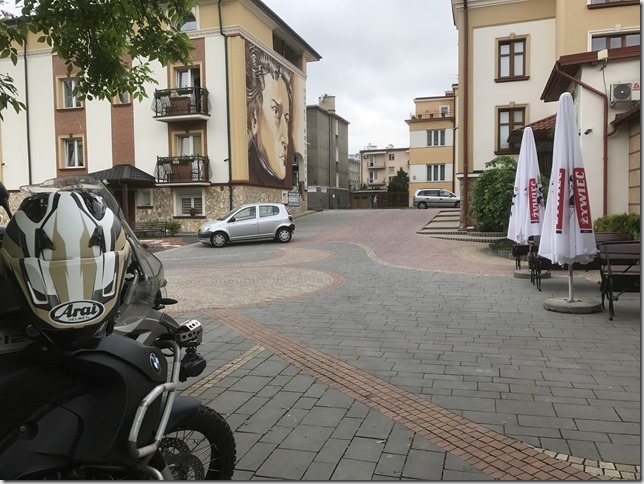 Drove first 4 hours before I needed to make a technical break to get extra coffee out of the way. On this stop there was also man from Israel chatting about that 'oh, my dream bike, one day I will get one too'. Now he was driving some 400cc small bike.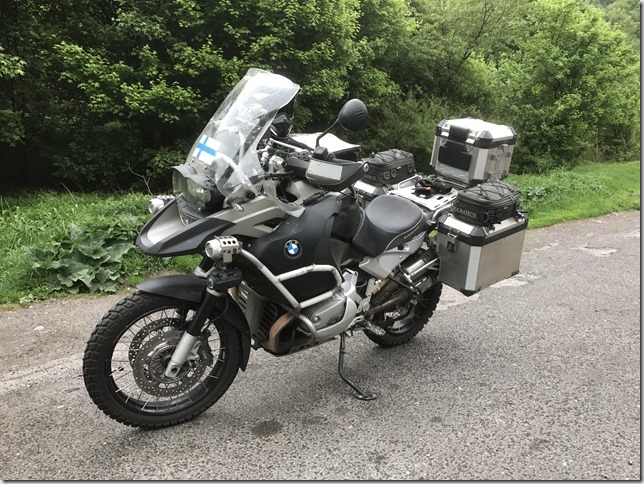 Second break was for fuel and still another to stretch a bit and I was starting to approach my todays destination.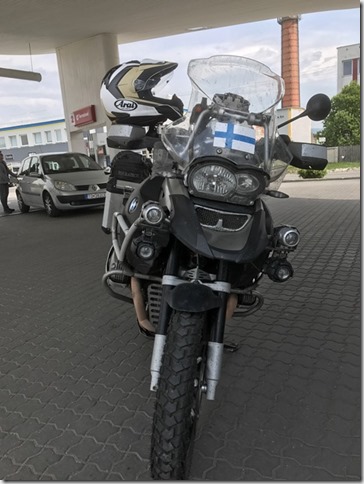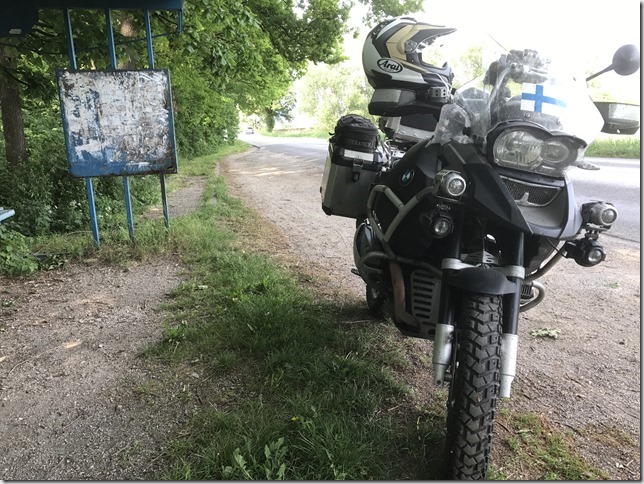 In Slovakia I got into some smaller mountain roads and temperature dropped also quite drastically below 10 degrees, but did not stop to put more clothes as I was already seeing downhill and warm air waiting.
From Slovakia to Austria I managed to catch a small ferry, cost for this ride was 2€.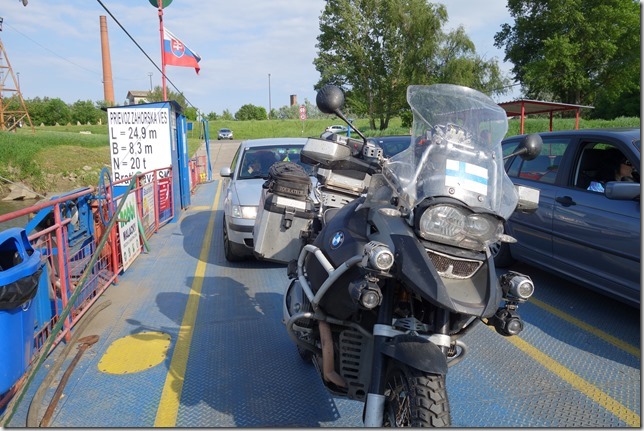 After the ferry short ride through villages into the Hotel Kaiserrast, an interesting mixture of restaurant, bar, shop, hotel, venue, gold, ball court etc. etc.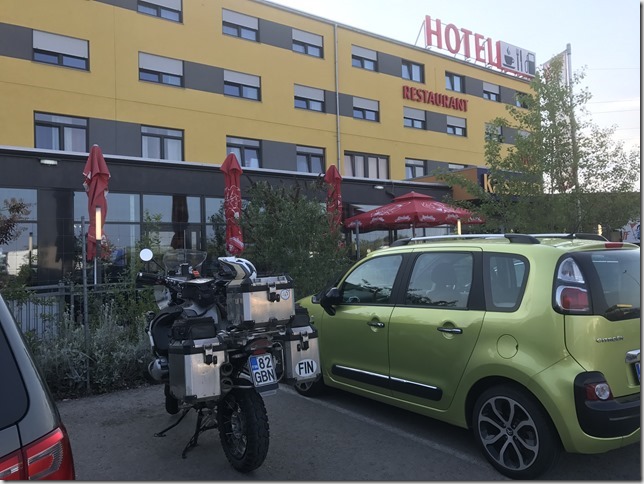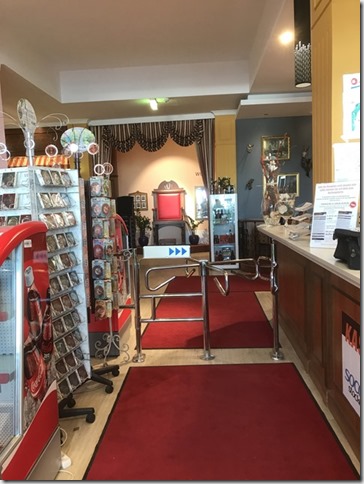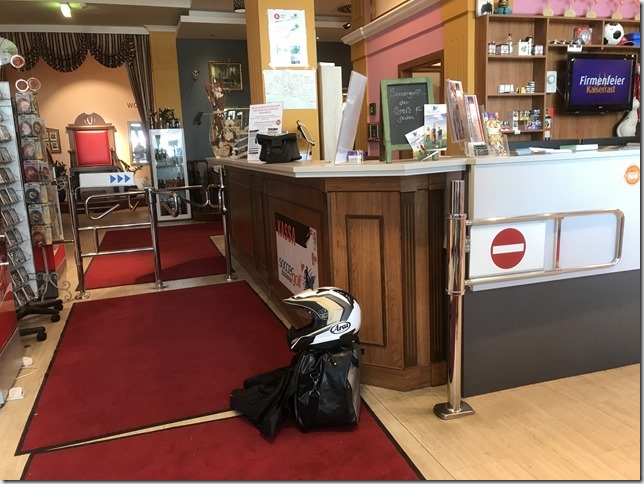 After unpacking and shower went for a walk again and as hotel was somewhere in the middle of nowhere chose this road marked as Privatstraße. As there were others coming from there as well on foot and bicycles, I went there as well to see where is the road going.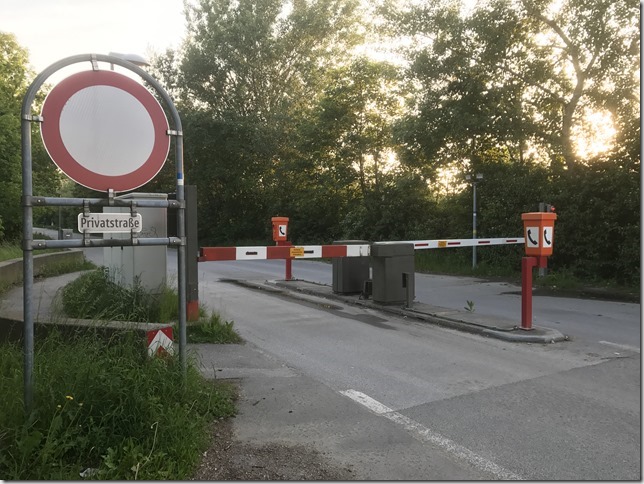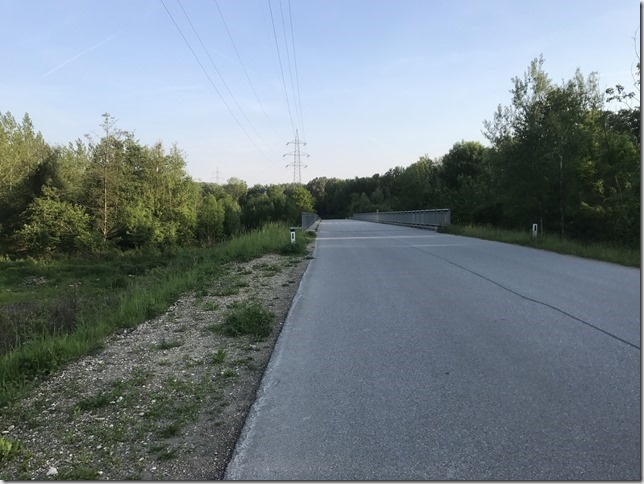 At end of the road there was river Donau and an power plant.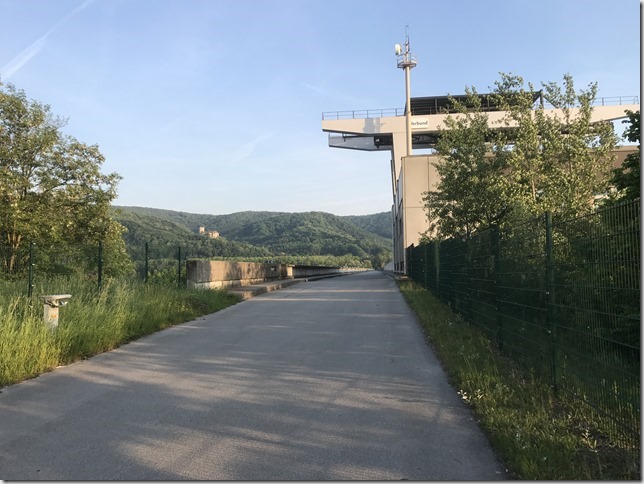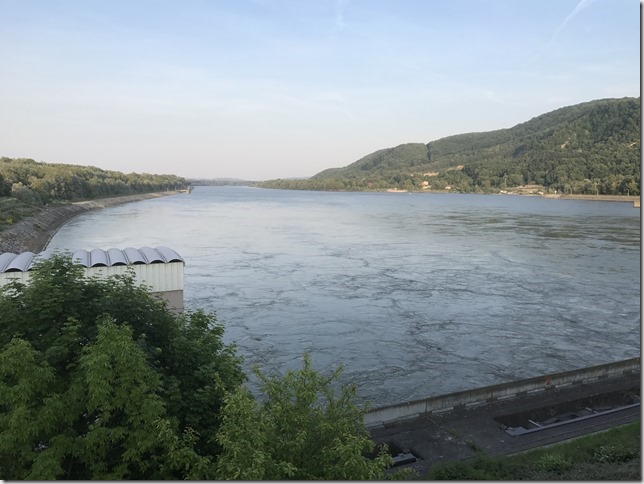 By reading the signs I think this one was going to be an path for fishes around the power plant.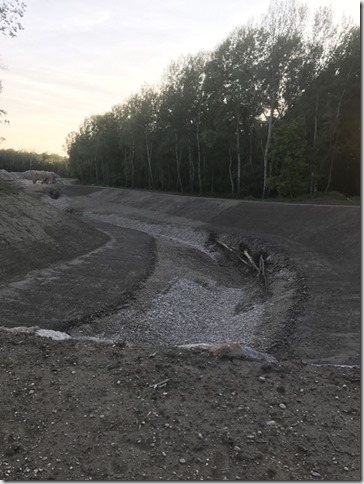 Took me little over an hour for the walk so time to get back to the hotel and to eat. Only option seemed to be buffet, not the best one but made it's magic and hunger went away again.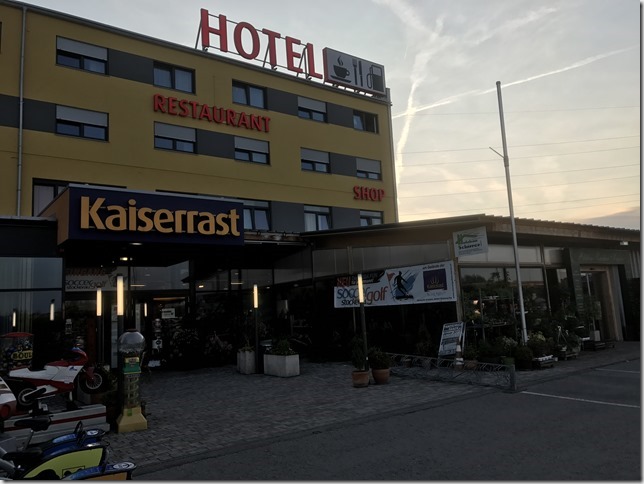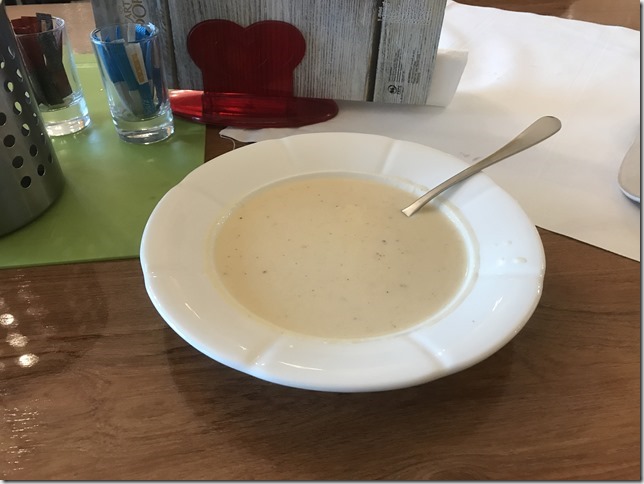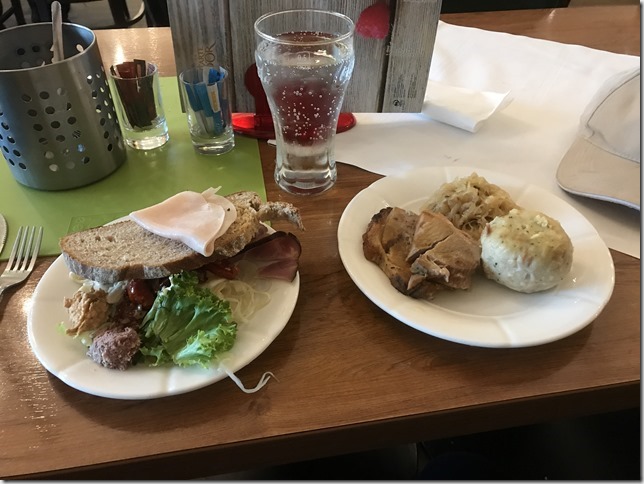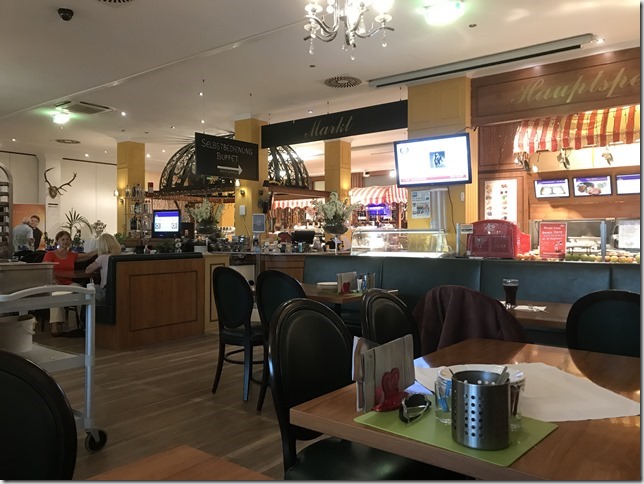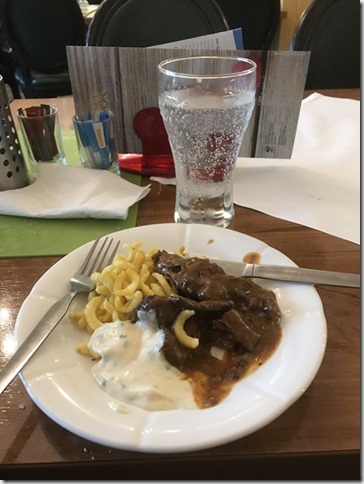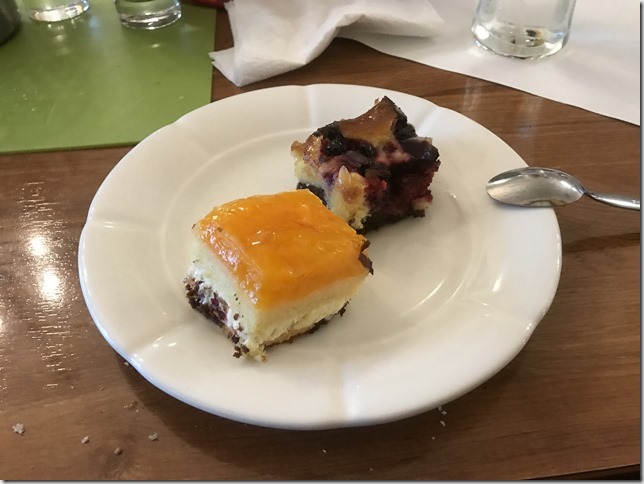 After eating I was done again. Did not manage to do any laundry today, so tomorrow going to have an smelly ride. Room I got is so small that there is no place to hang anything for drying…
This day was 638km in 9 hours.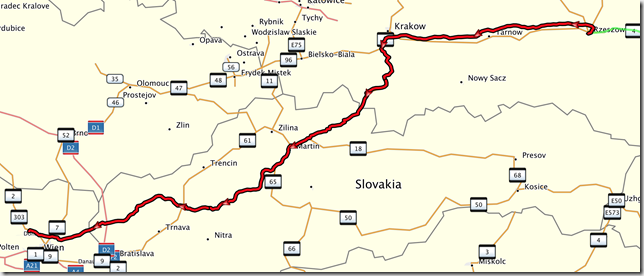 Total for the trip is now 3275 km.