Had my alarm set to wake me up at 06:30, but as I had turned on the one I have normally on it did not fire due to the fact that it was for workdays only… so almost overslept and was at breafast at 7:15…
Had an excellent breakfast again, will take me through the day just fine.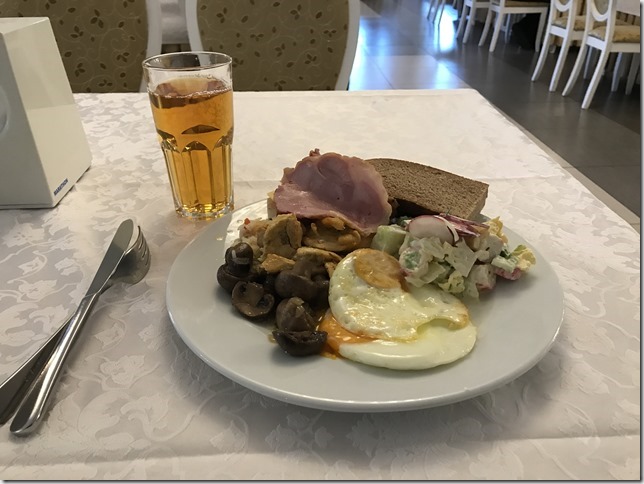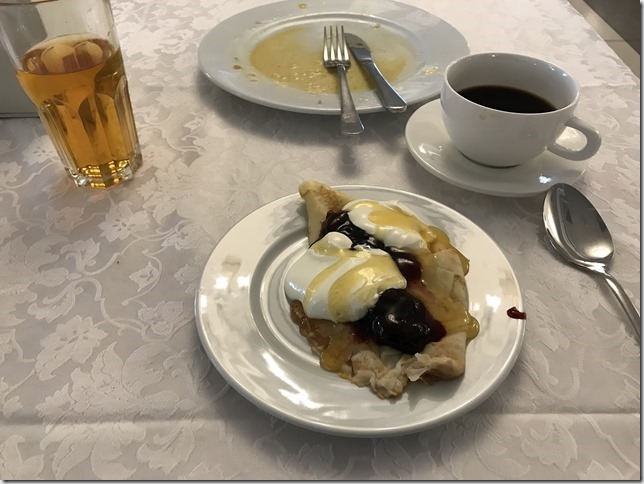 Room I had in Hotel Bratislava was a bit bigger than usually, had an separate living space and a bedroom. Nice, but not really needed for me except to spread all the stuff so that I can see everything at once.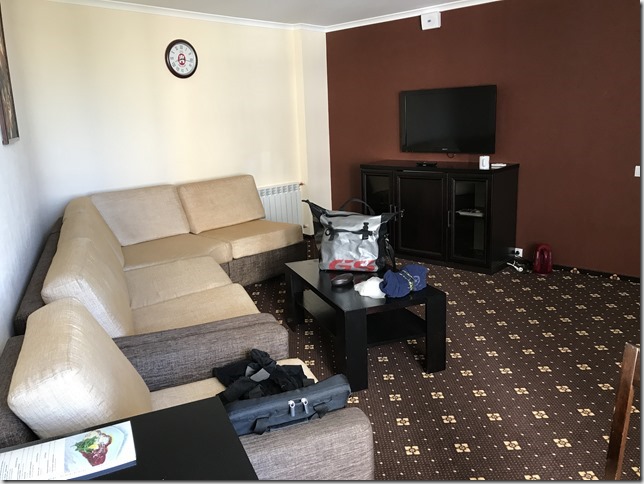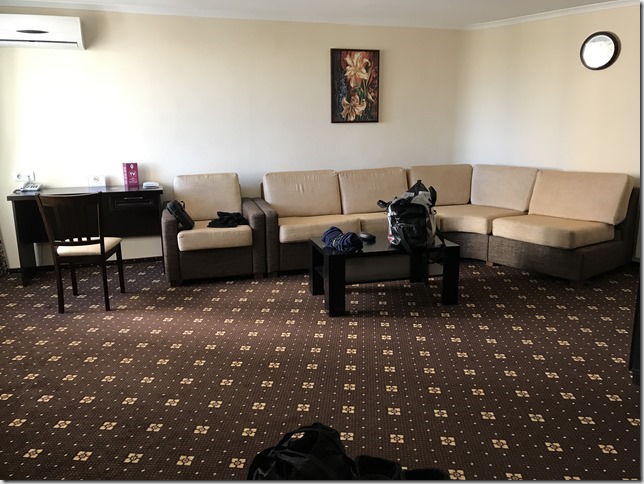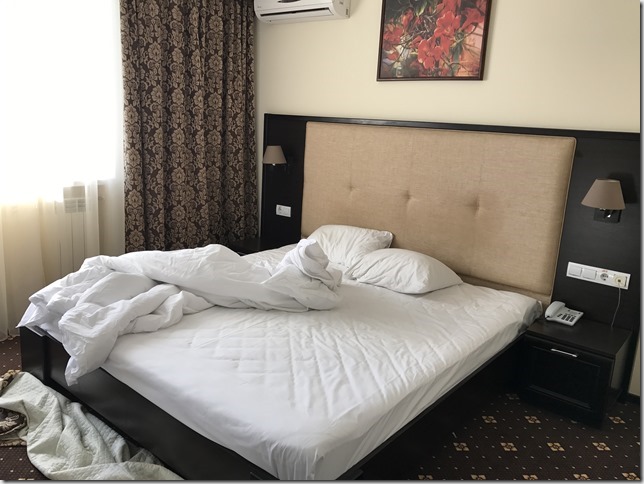 By 08:30 I had packed everything and ready to ride again.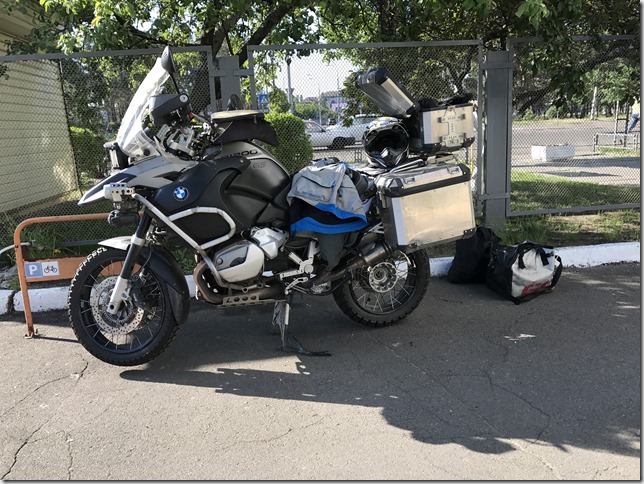 Had some issues getting out from the city, one road work blocked my route and was rerouted to some detour, but eventually got back to my original road.
First stop for fuel after some 200km, spent my last Ukrainian money on fuel, always a safe choice for that.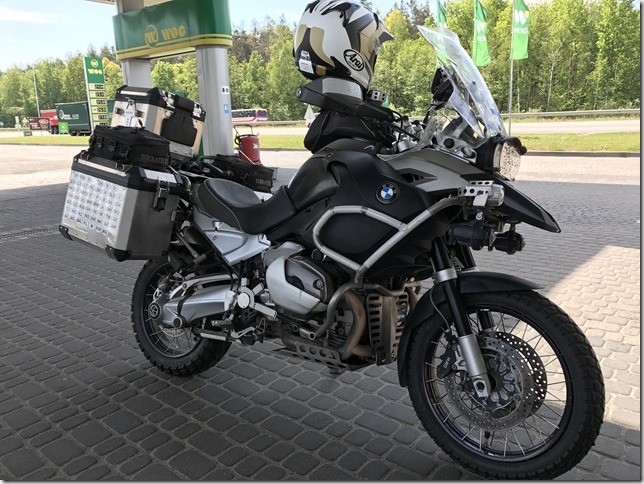 Managed to find some oil as well for the final drive, as a last resort I will see if I find a place where to change that. Not exactly the right one, but close enough.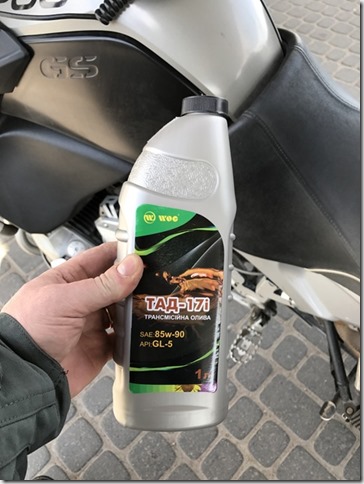 Road E40 from Kiev to border was all the way in perfect condition so 600 km went really smoothly and just before the border I took second stop and finally the lady behind the counter understood that I really did want the full tank and not just some drops. In Ukraine as well as in Russian it is common that all fuel is paid in advance and if paying by card you just tell how many liters you want. And no fuel automates where you pay on your own.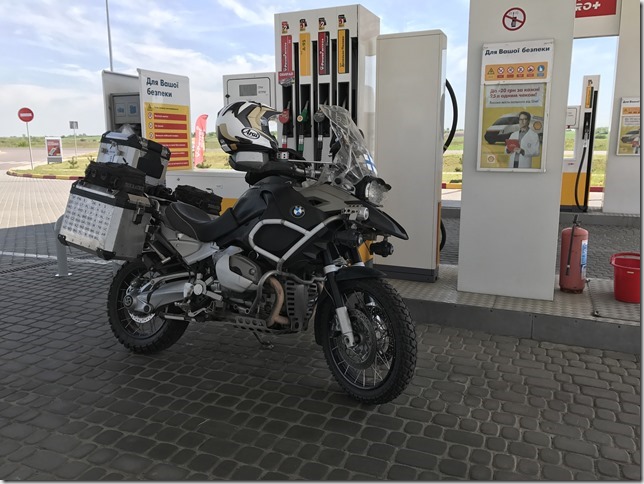 Also took this trips first ice cream as weather was getting hotter and hotter. Now some 26 degrees already.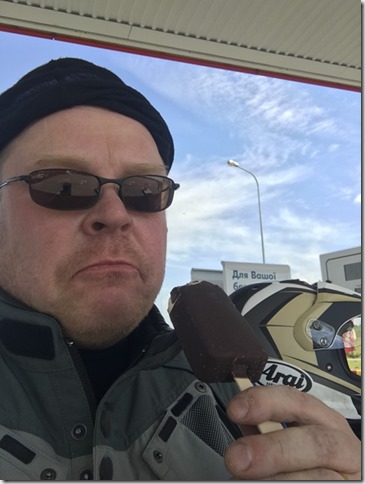 Border was a bit faster to get out from Ukraine than getting in. Ukrainian side of the border was really fast, nothing special. Polish side was a slow one this time, they were checking all the documents really carefully, but after an hour I was back in the EU territory. Just another 100 km between me and the hotel for today.
Road from border to the Rzeszów was now a normal motorway, but it seems this will change in the future to a toll road. There were some unfinished construction work that gave this indication.
When I arrived to Rzeszów temperature was raised to 30 degrees and I was starting to feel the heat. Finally.
Hotel Fryderyk was an excellent choice – again – good parking for the bike found in the inner yard near the reception entrance.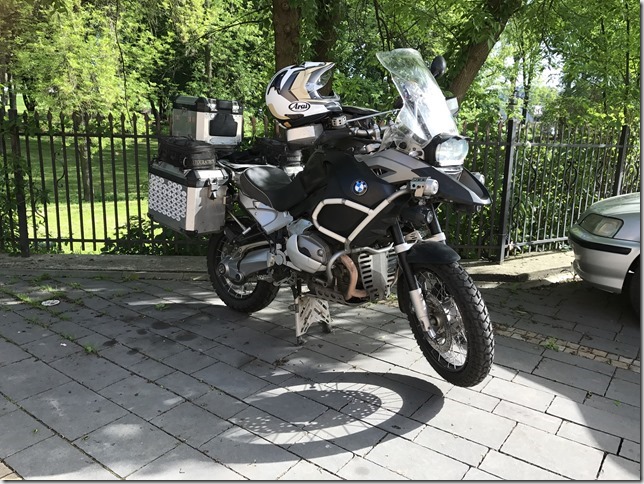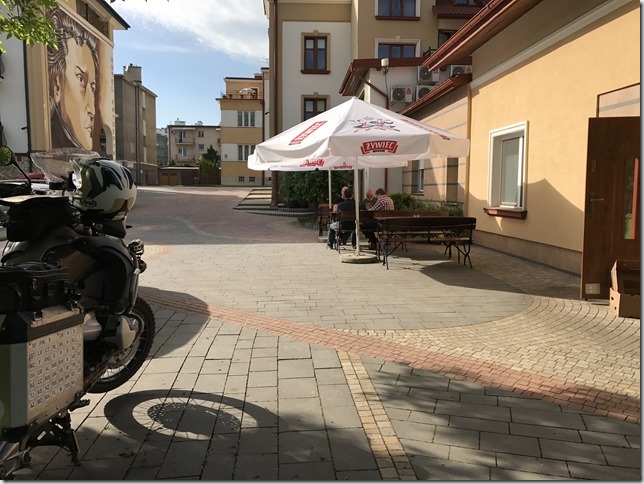 Instead of plain and simple candy by the pillow, this hotel took the extra step and wrapped it up to nice packet: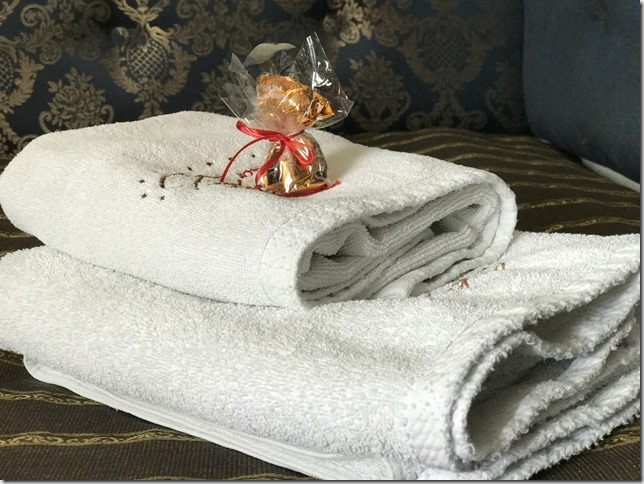 After and shower and washing clothes went for a walk around the city. Did few kilometers again.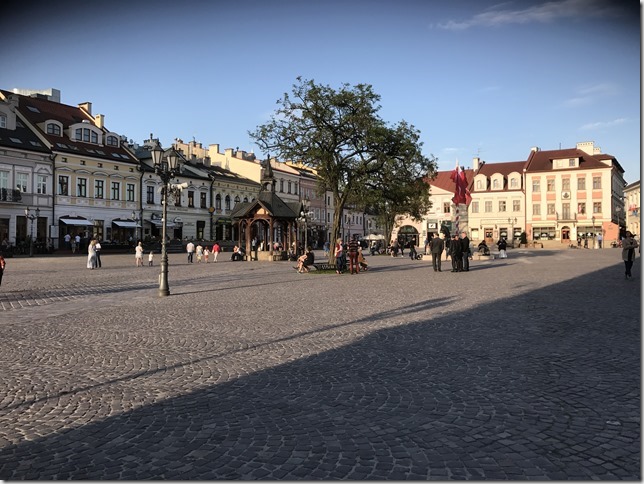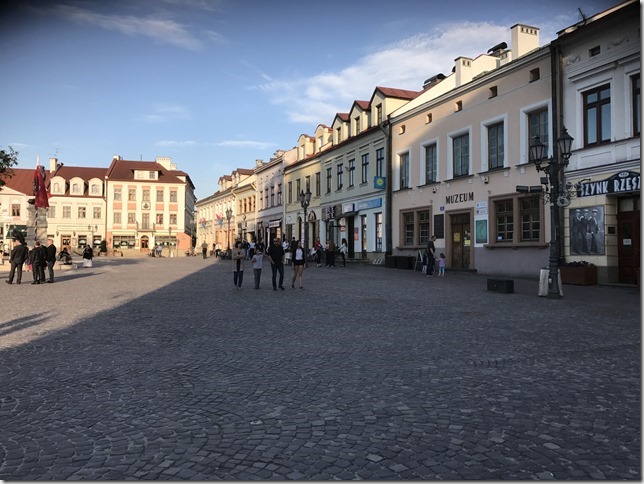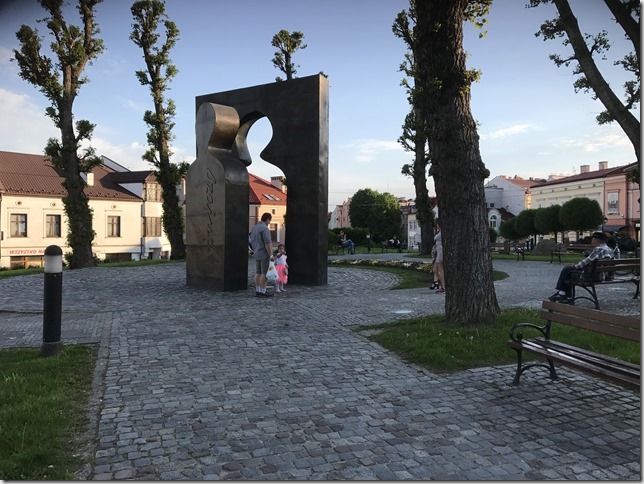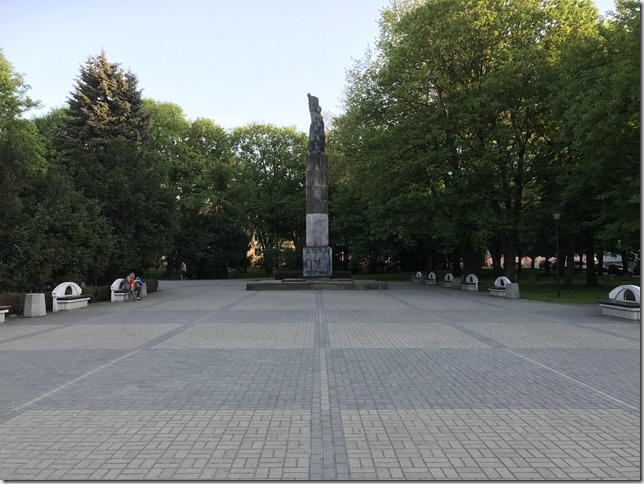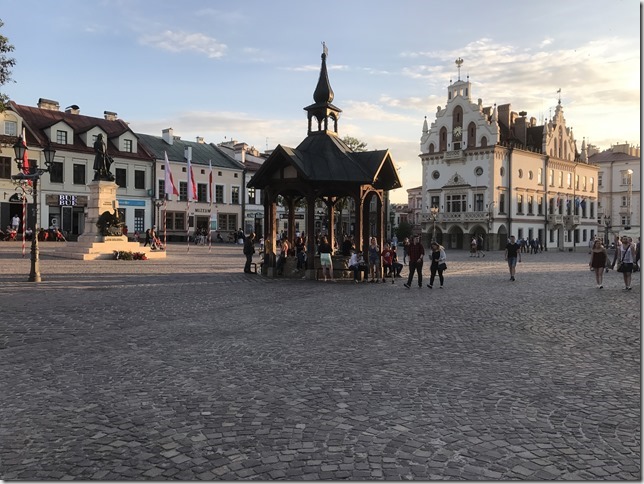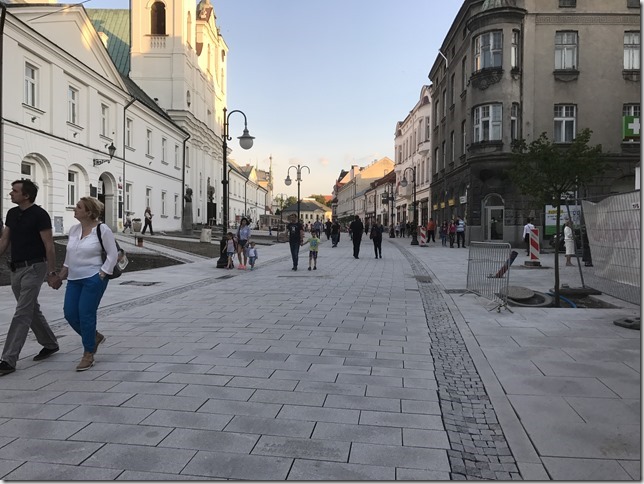 Kids really liked this water park with showers coming and going with lights. Nice one.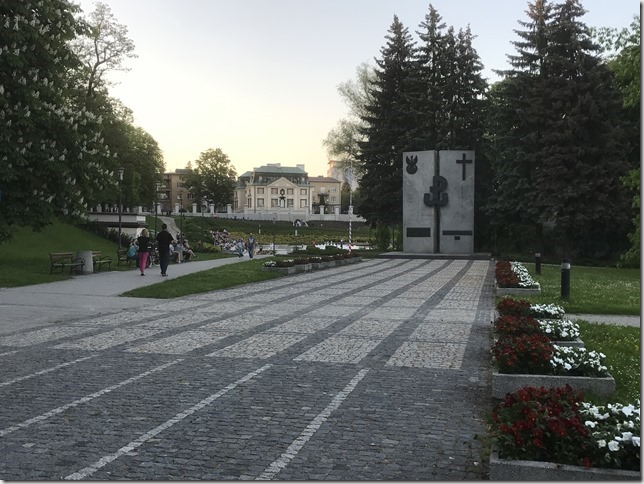 For dinner did not want anything fancy, plain kebab with spicy sauce and bottle of water did just fine.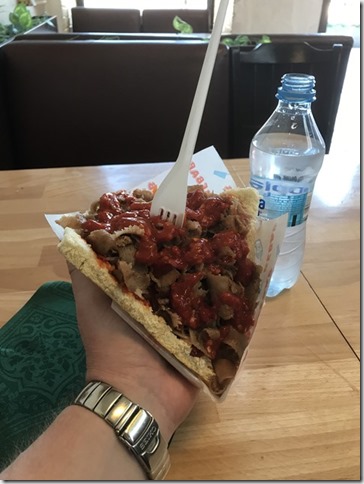 While waiting the kebab to arrive other man in this kebab place started staring at me and suddenly asked that 'have you been in Pamir?'. I was a bit stunned that where did this question came up and the man continued that he had looked at my t-skirt and saw the sticker on it. Said that he was from Pamir, working now here in Poland!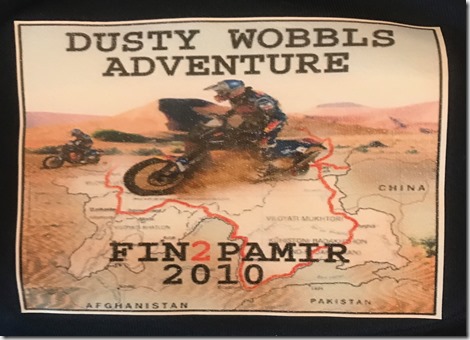 This is the sticker from my trip to Pamir on 2010. Some had really eye on things like this!
After the kebab day was done and decided not even to try to do any planning for next day as I was really exhausted.
This day was quite easy riding day, 719 km in a bit over 9 hours (including the border) so really fast road from Kiev to Rzeszów.

Total for the trip is now 2638 km.