Went to breakfast pretty soon after 07:00, at least I had been awake already for quite some time.
Breakfast was as good as before, lots of different food: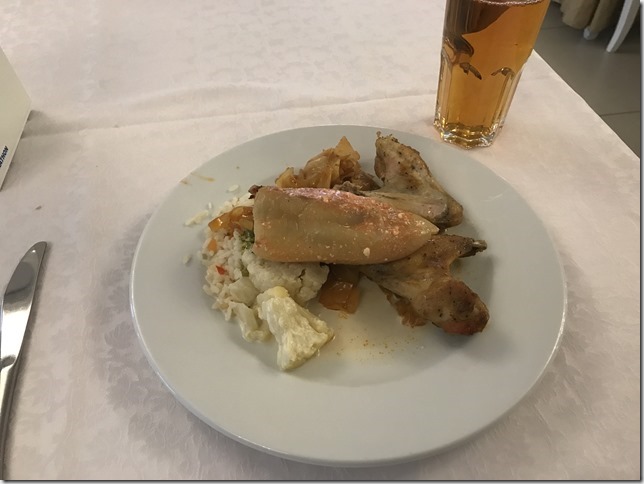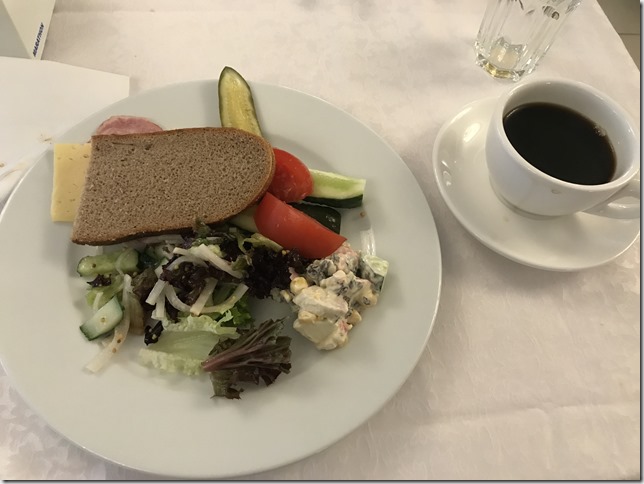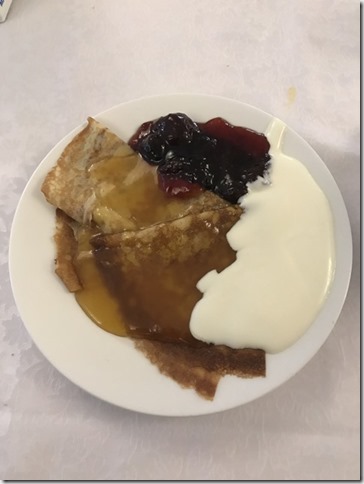 Plan was to do some bike maintenance after breakfast, but that needed to wait a bit as it started raining.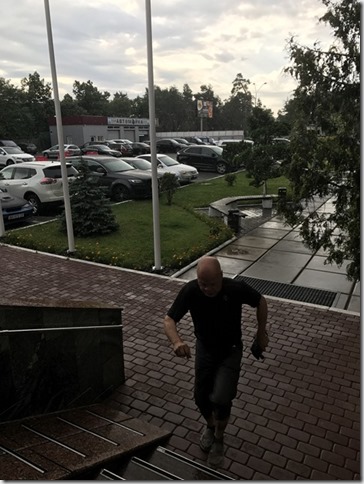 Rain turned out to be just a short shower, so got my bike inspected and some new Ukrainian air into tires.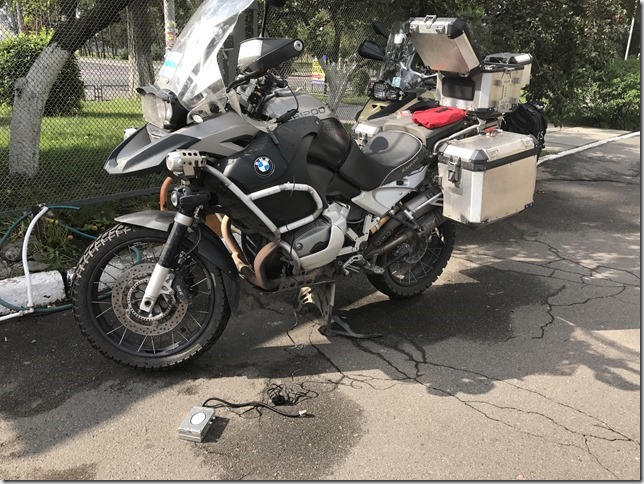 For today we visited Kiev, just some tourist sightseeing. Took a taxi to the center.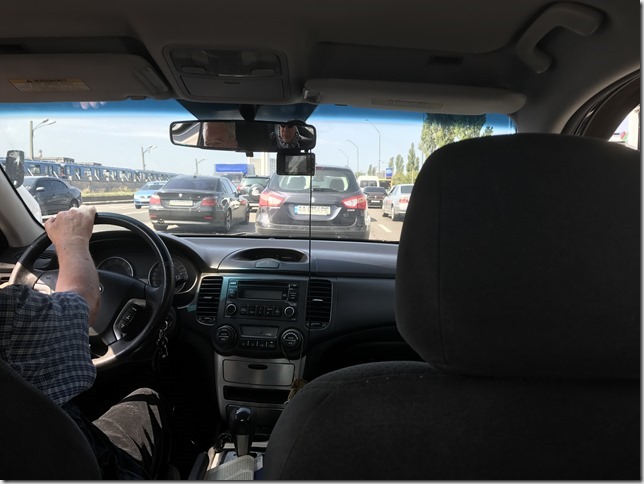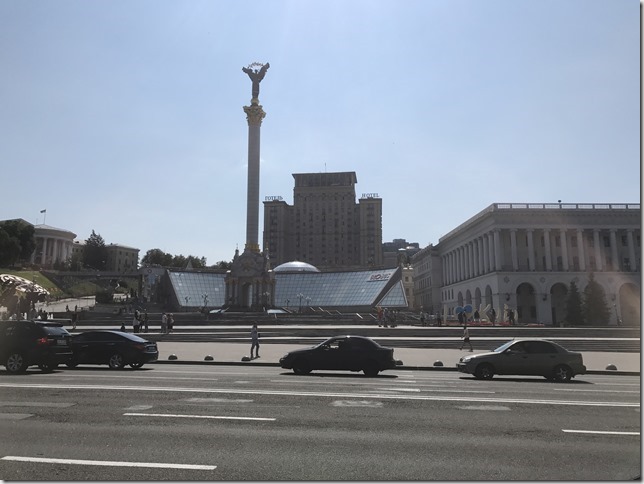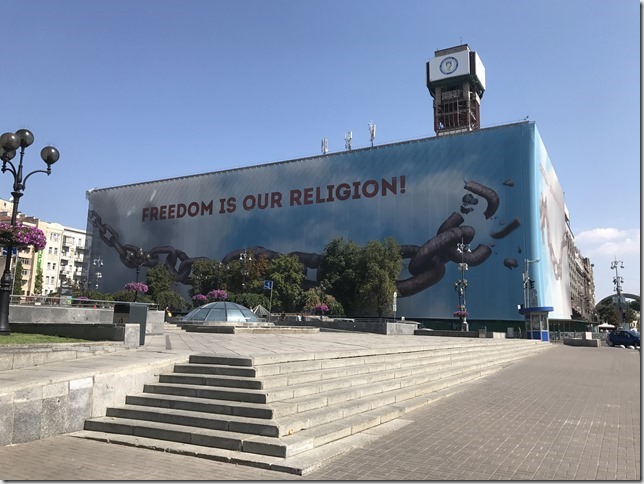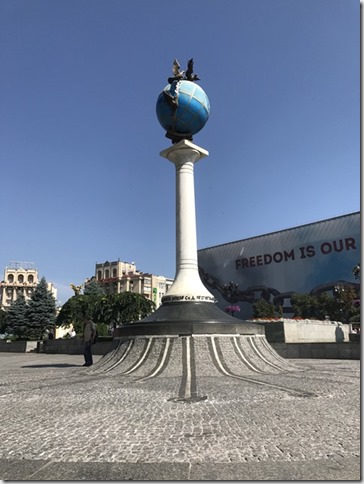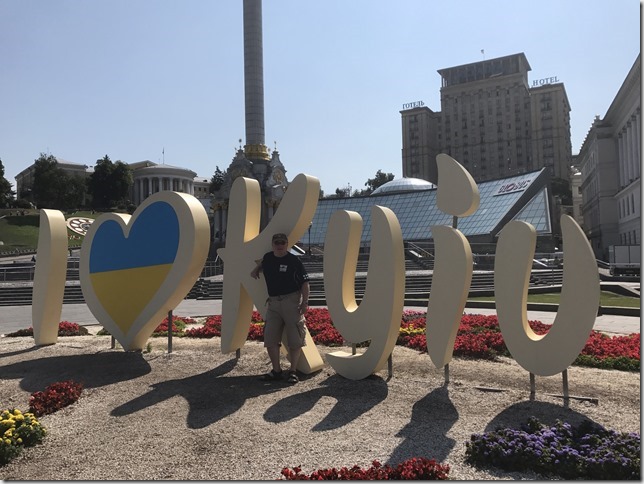 Really nice electric bike on one window: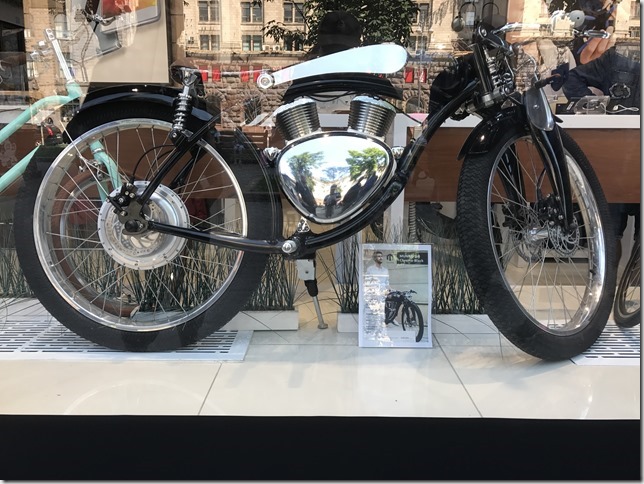 We split up at some point and I walked into Tshernobyl Tour office to pay tomorrows tour. And on the way of course some more sightseeing.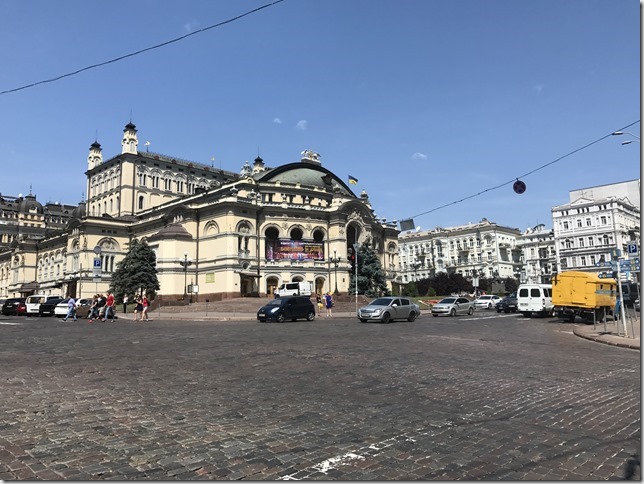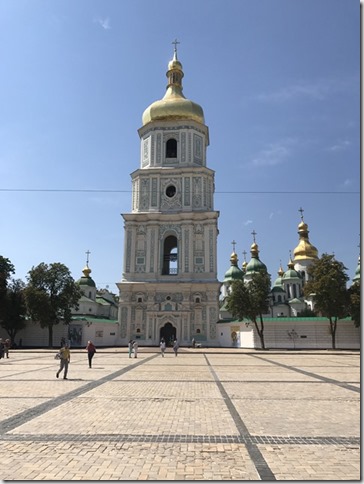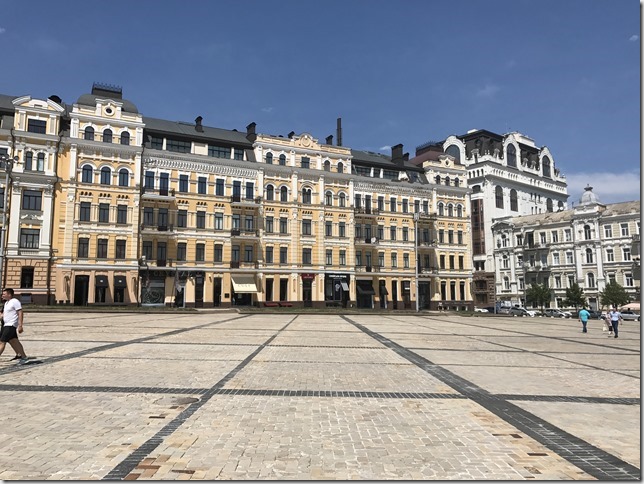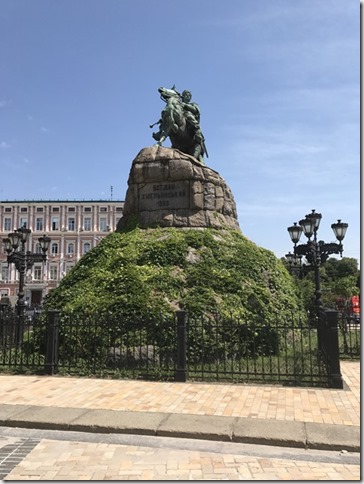 Some stuff that was sold near the tour office: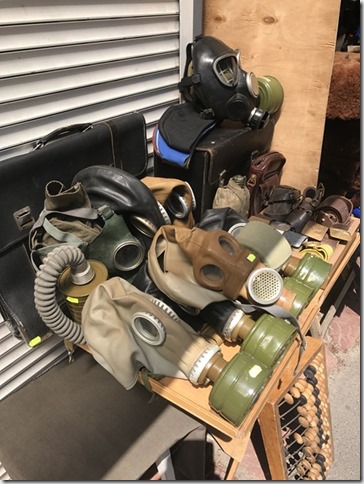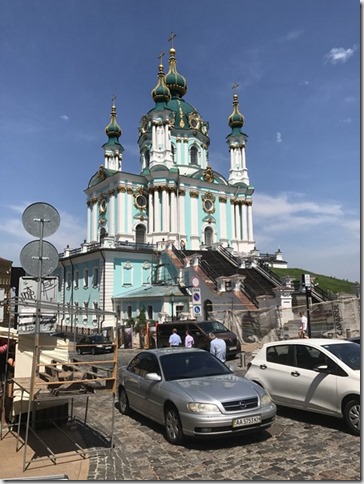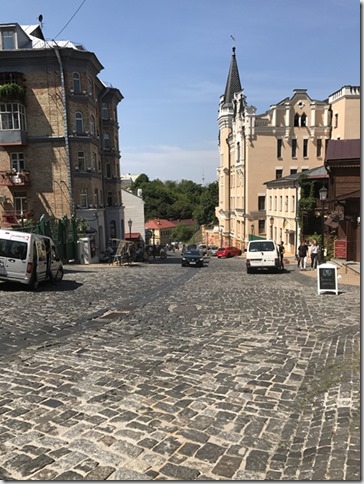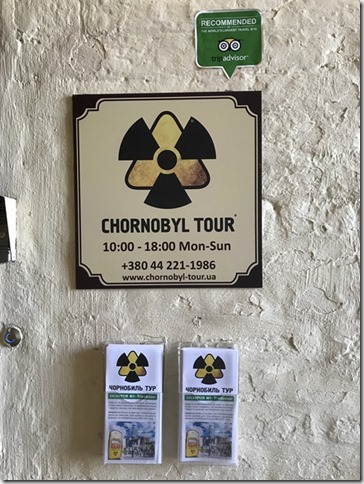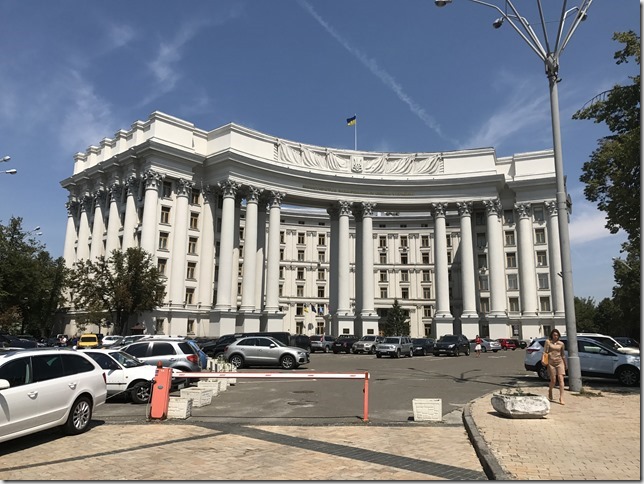 Day turned up to be very hot and was sweating a lot.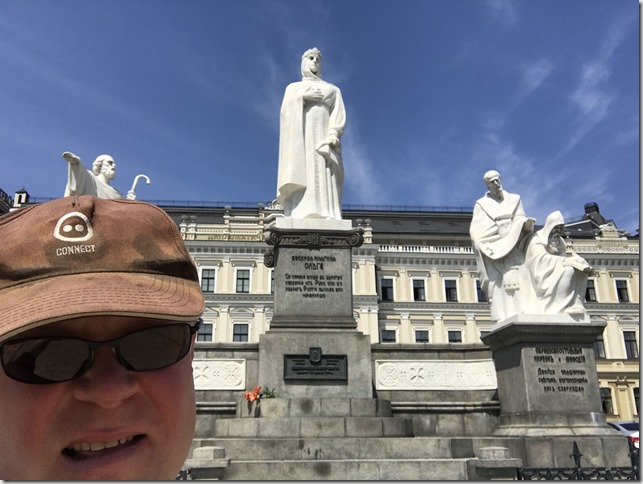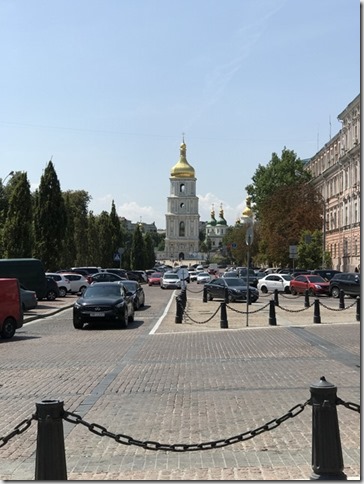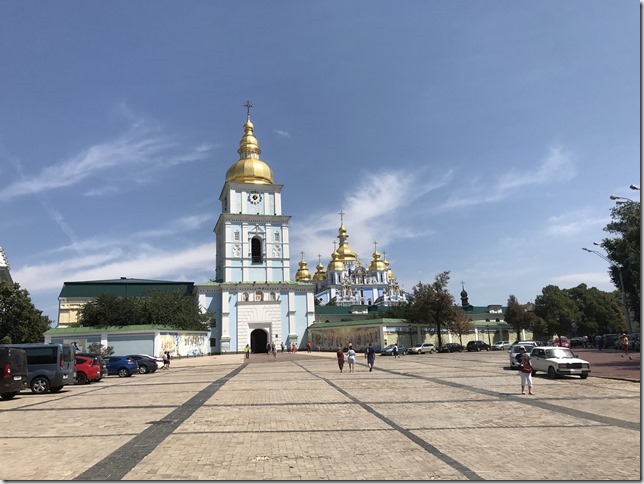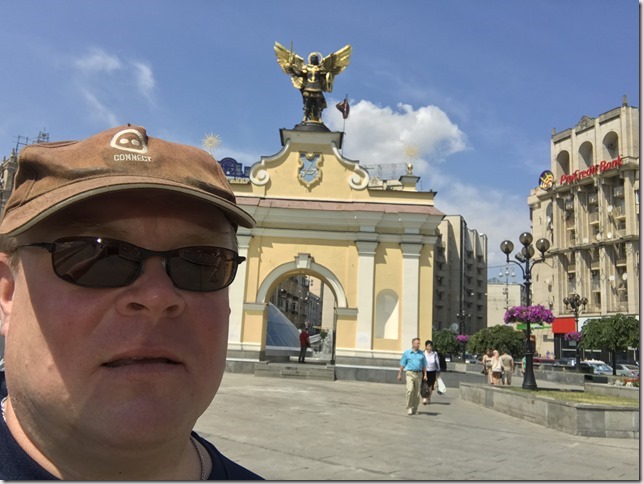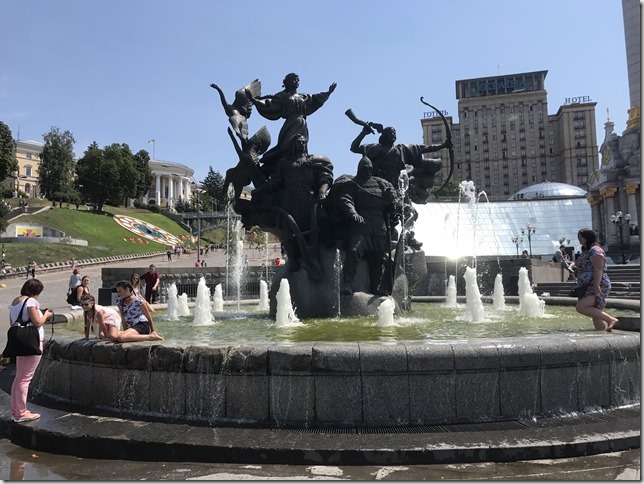 At some point we decided that center experience is enough and headed back to the hotel.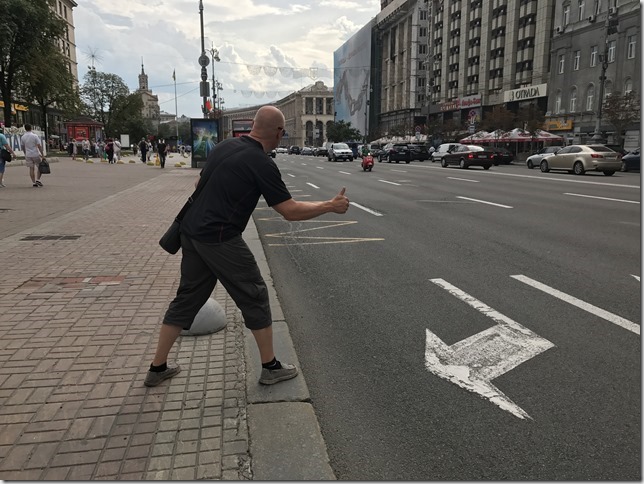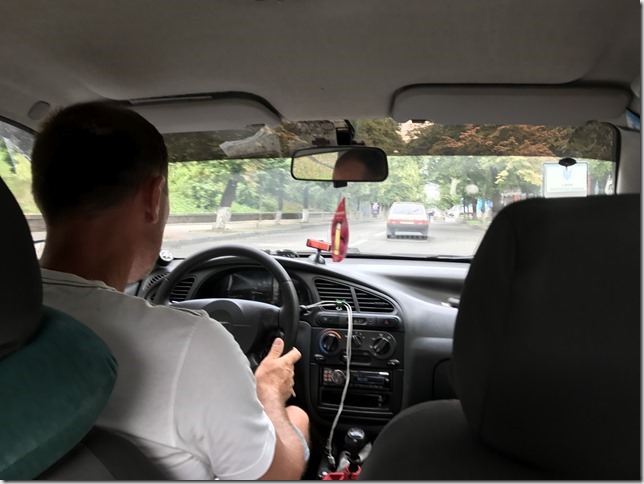 Some other activity for this day included buying me some closed shoes as those were mandatory on the Tshernobyl tour.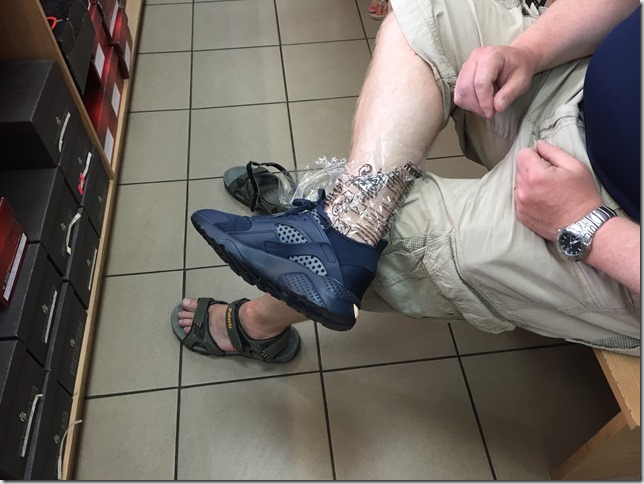 And bought some fresh made wraps from a local bakery. Jukka a bit slow counting his money on this one: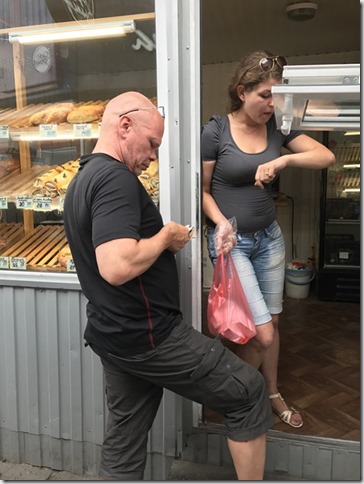 I also bought Ukrainian SIM card so that can access internet on tomorrow, that was an easy one, no passport or other identification needed. Just handed over 100 UAH and got it.
This day included no driving, just walking a lot: