Woke up early and while waiting for breakfast to be served at 07:00 checked how fast the internet connection was here in hotel Komovi. Quite good result for a hotel!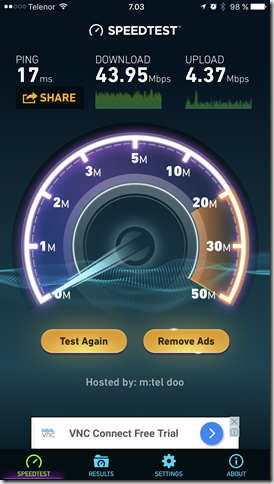 Restaurant was totally empty when I got down, needed to wait a bit and search after someone from the reception.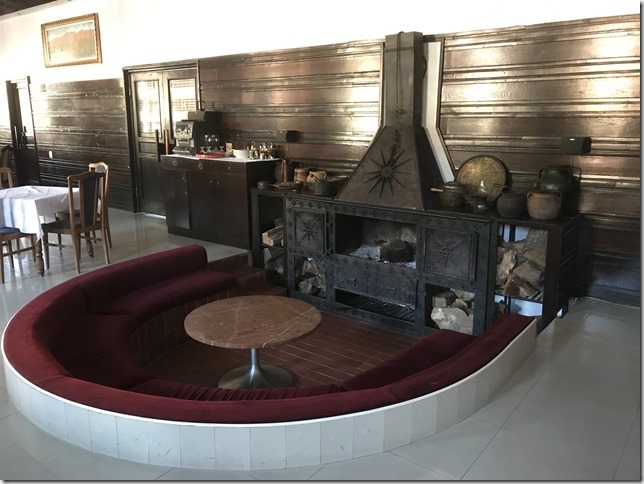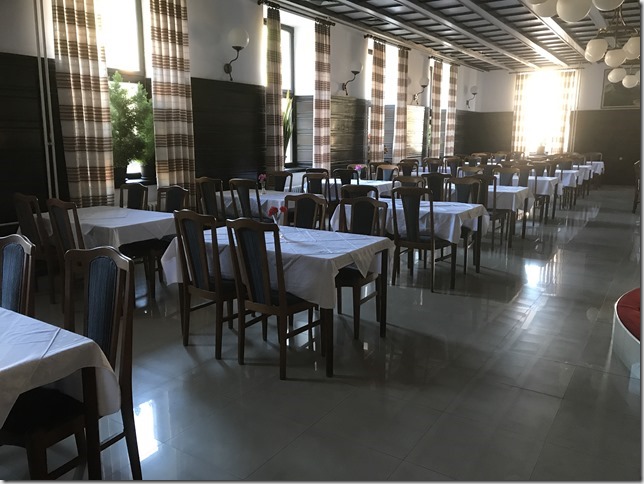 Some hotel information I found while waiting.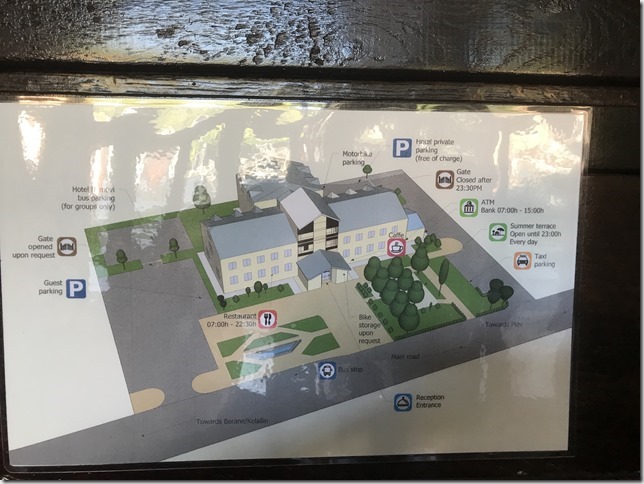 Finally after finding one of the staff members smoking in the other side, got some options for breakfast.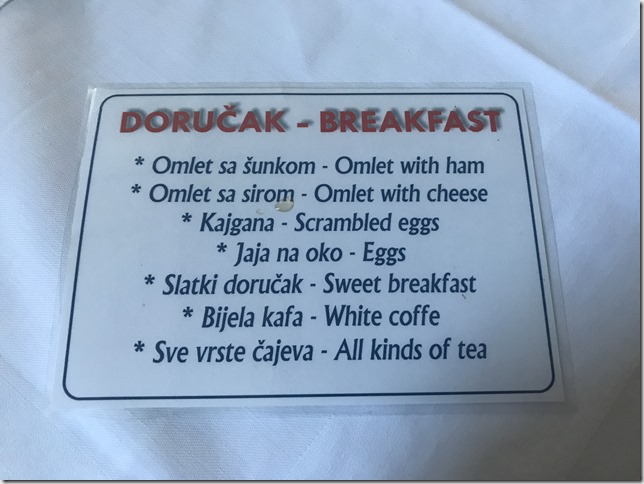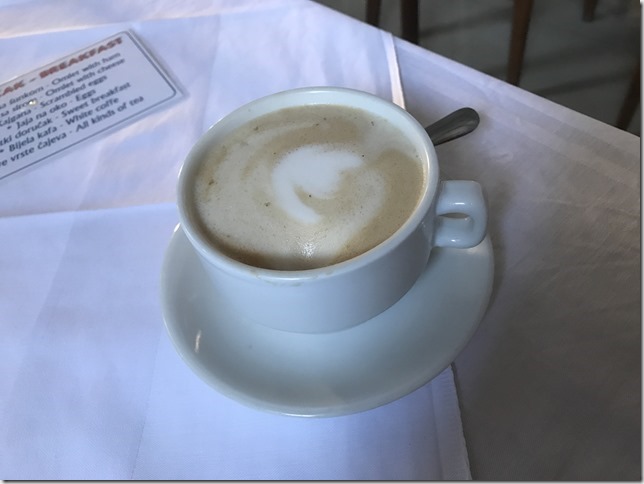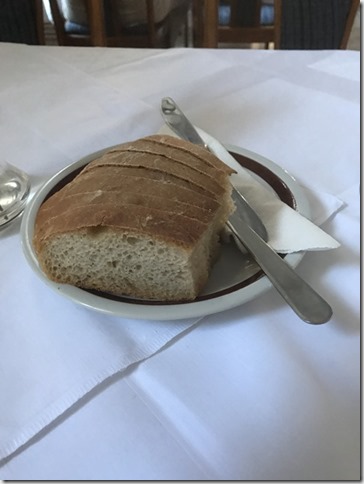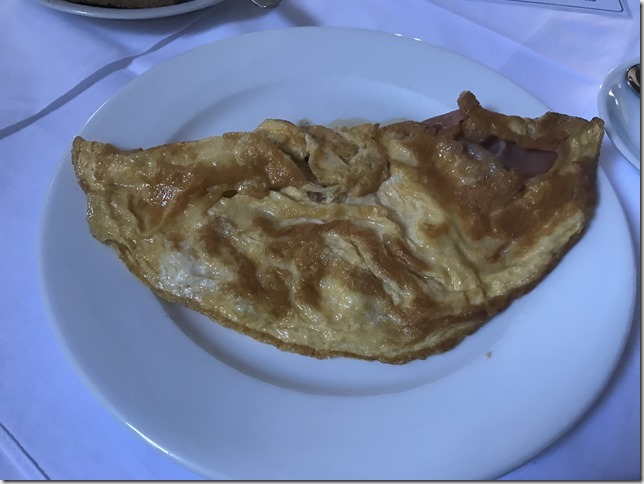 And for dessert, bread with honey!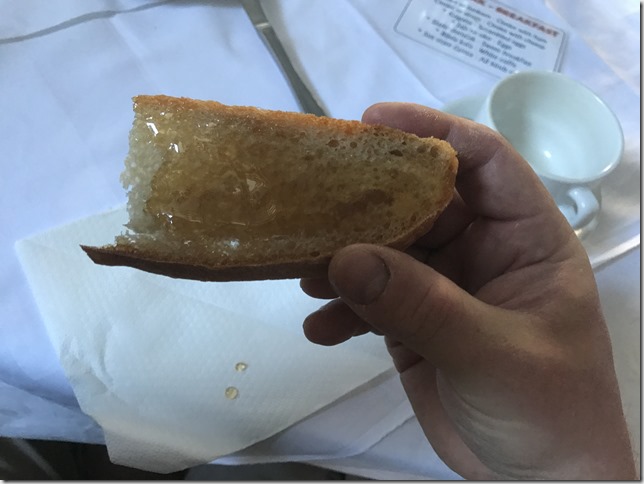 Decided after all the leave a bit earlier to meet Sami in Trebinje and to enjoy rest of the small roads I had selected.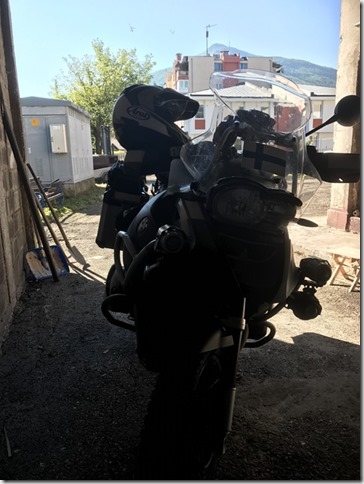 Some smaller bikes parked in the garage as well.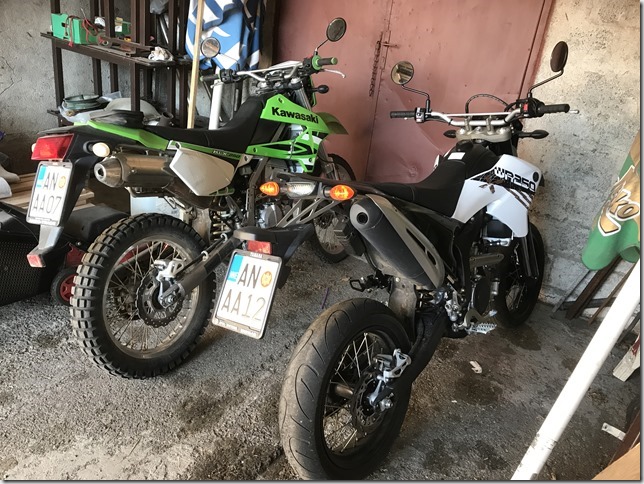 It did not take long until I was on these small mountain roads and they were totally amazing to drive – again.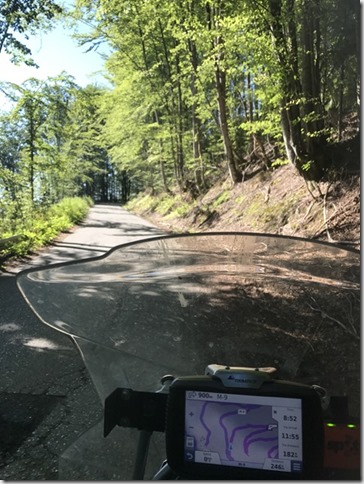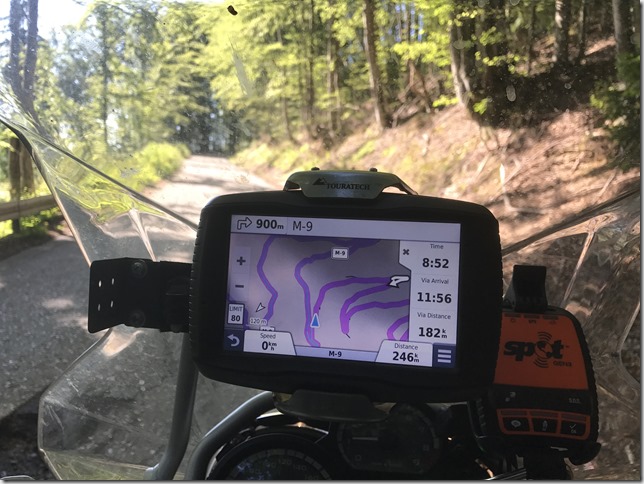 Really enjoyed these a lot! On one spot there came a car really fast on my side and I believe that one lost his side mirror as I heard such a sound and saw his brake light turned on to see what happened. I was sure that I would hit that car more badly but managed somehow to squeeze through! What a relief.
Took a break after getting out from these smaller roads in a road side café for water and coffee. Temperature was already over 30 on the the bike's meter…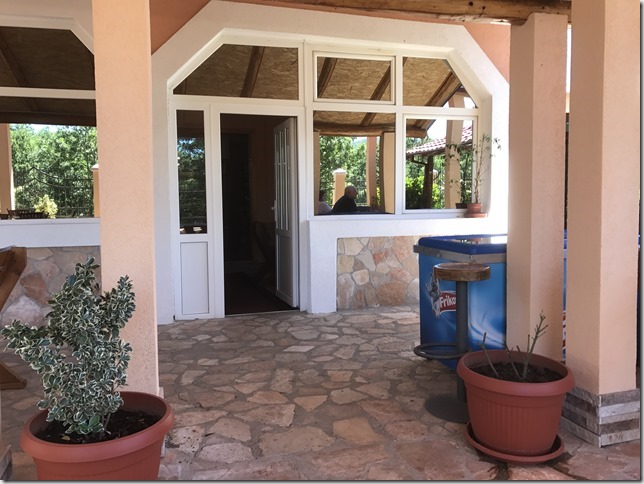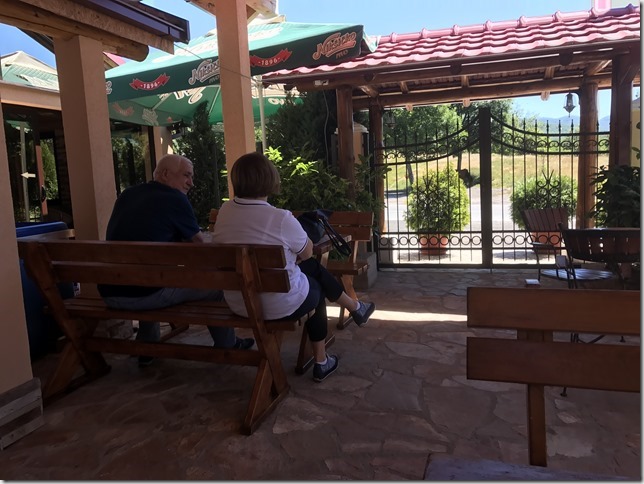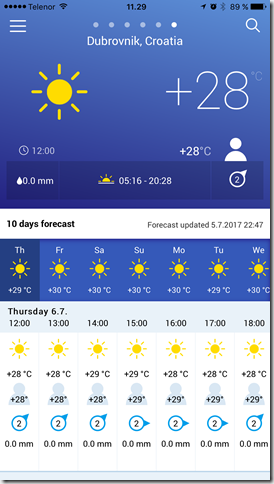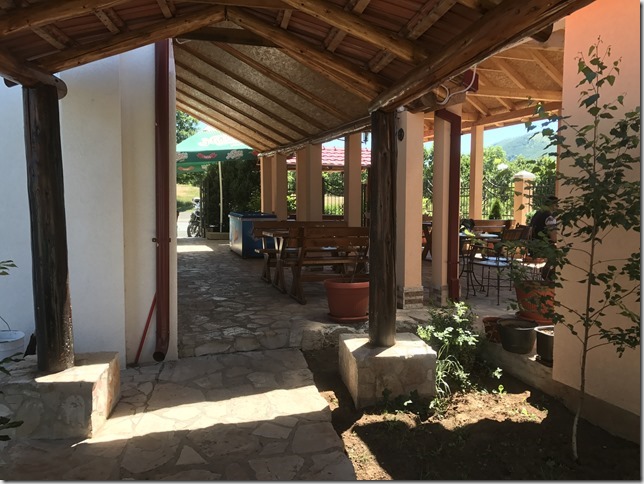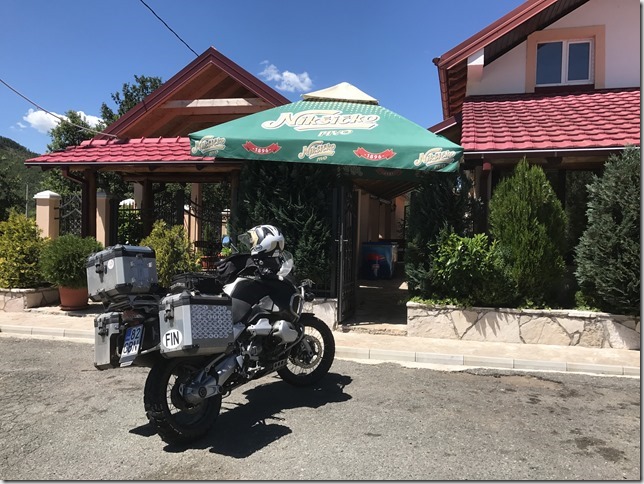 Border between Montenegro and Bosnia was really fast, just headed in front of everyone and went through. On Montenegro side they did not even want to see my passport…
Once I arrived into Trebinje saw Sami already waiting for me in a spot nearby which we had selected. Took another water and coffee after which we continued opposite directions: me towards Croatia, Sami to Montenegro through same border crossing which I just used.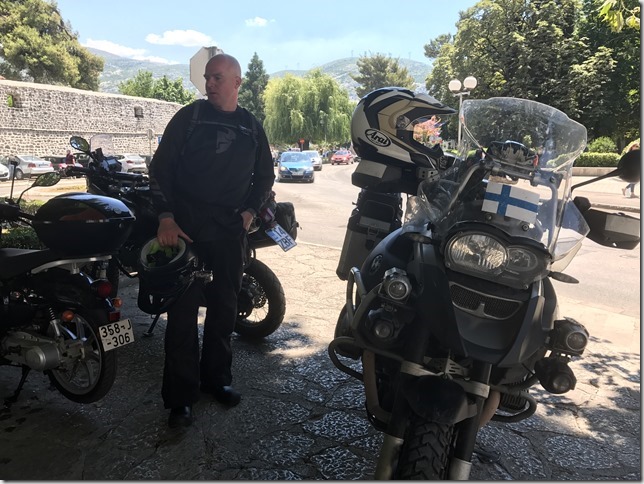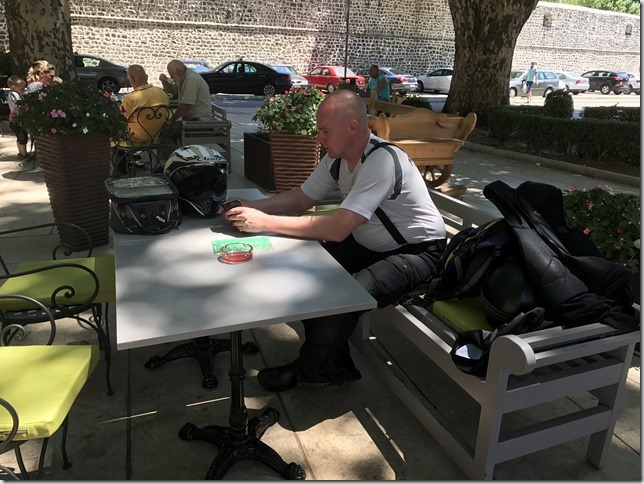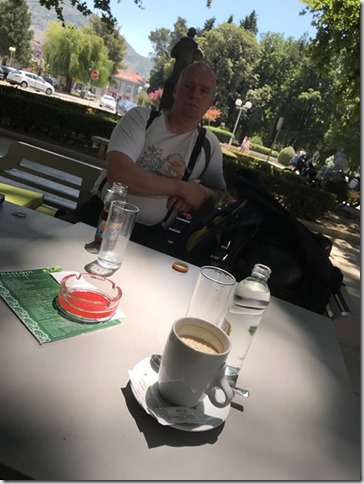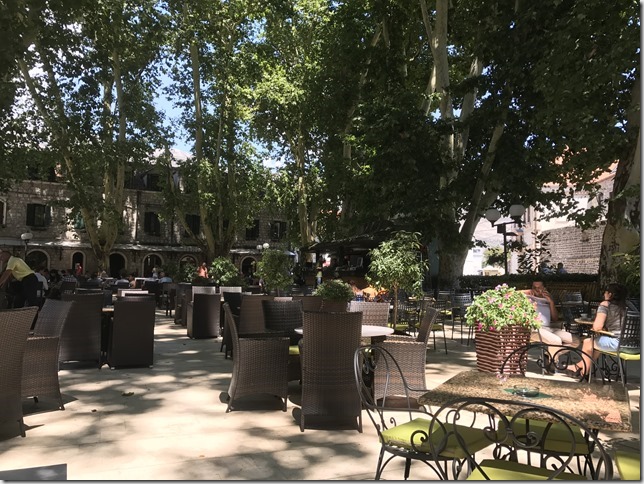 Border from Bosnia to Croatia was a fast one again, one of the Bosnian drivers did not want to let me go first and I'm pretty sure that he got some marks into his car as he was trying to push me aside!
Finally made my way to Villa Era on a hill top in Lapad, Dubrovnik. Quite a nice, clean place, nothing fancy and got a parking in front of the building.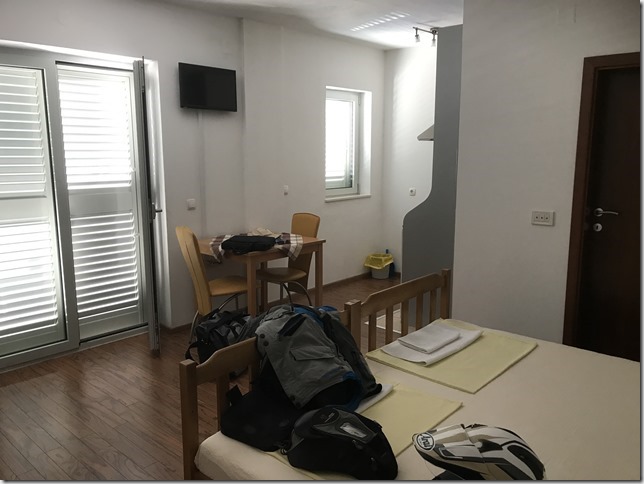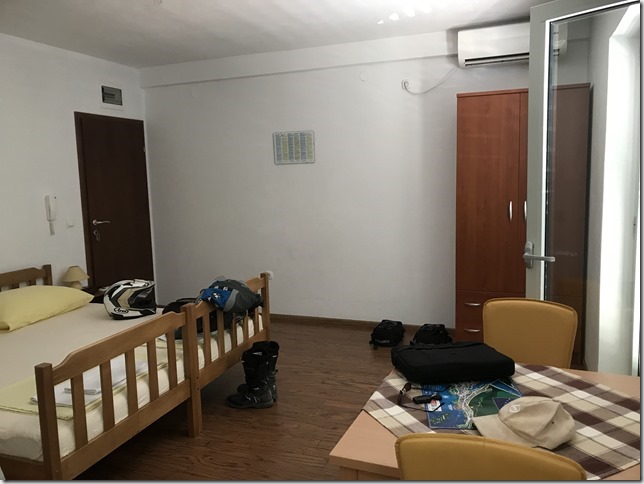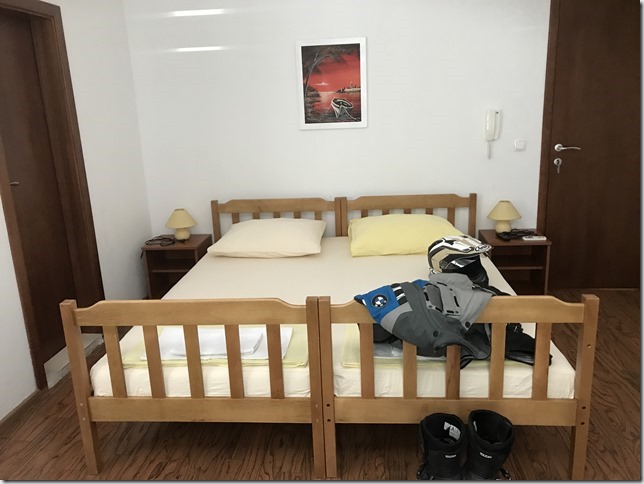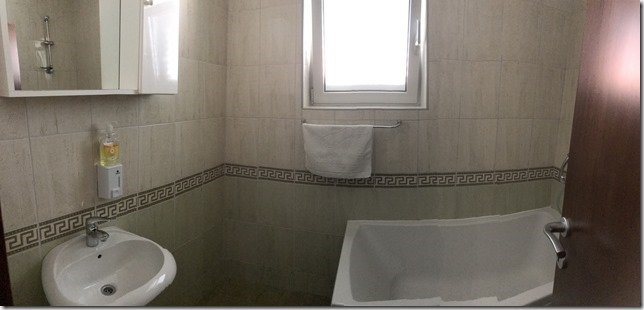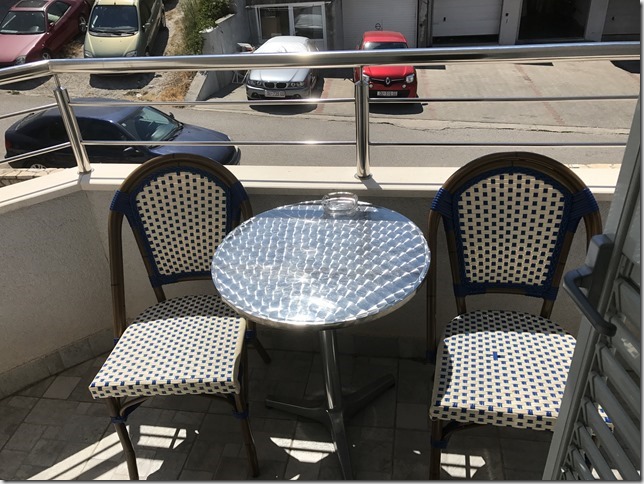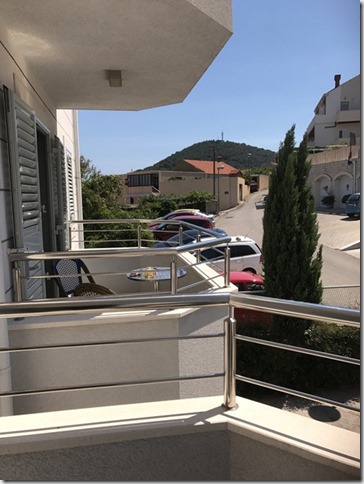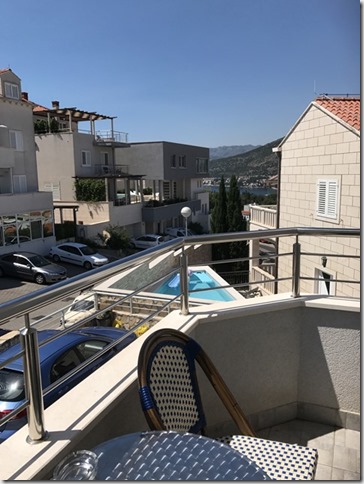 Once I got everything unloaded took a walk around the area as I had some three hours before Anne would arrive.
Beach in here is still totally empty. In some places it was said that this beach would be ready by end of June, but for sure it will take some more than that. Month or something.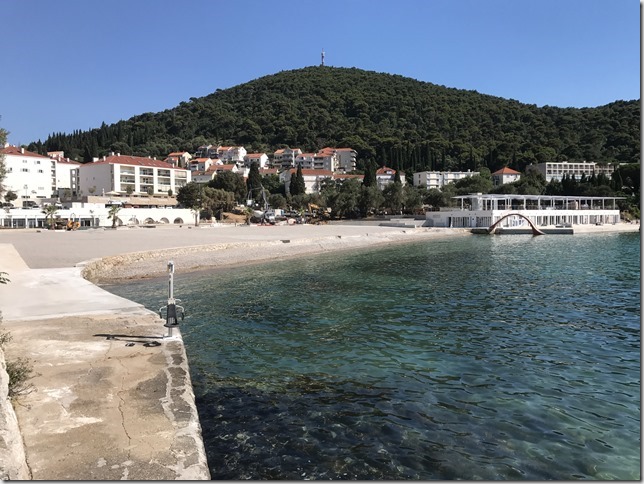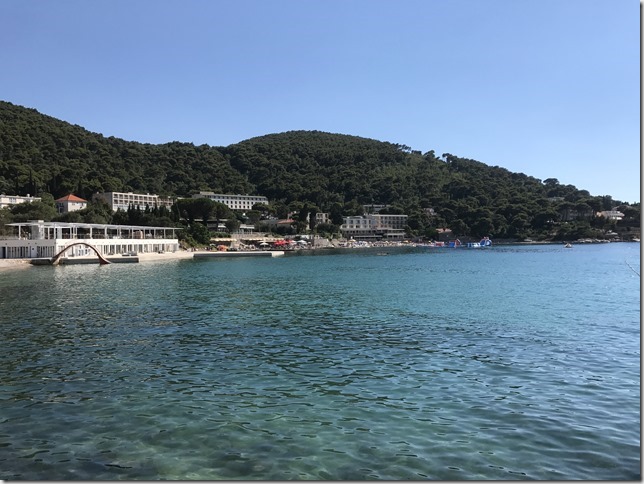 Did some shopping as well once I found the supermarket hiding behind other buildings, some water and something to eat for the morning.
And then it was time to head towards Dubrovnik airport. Just a short 24km ride.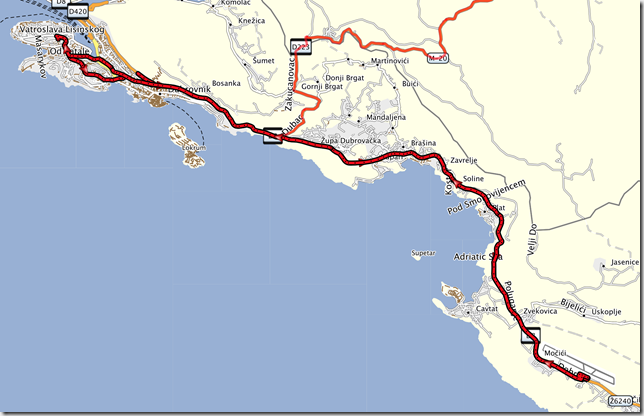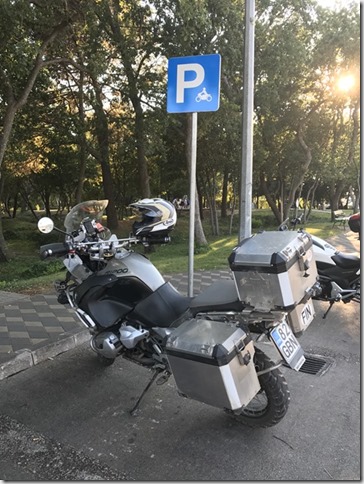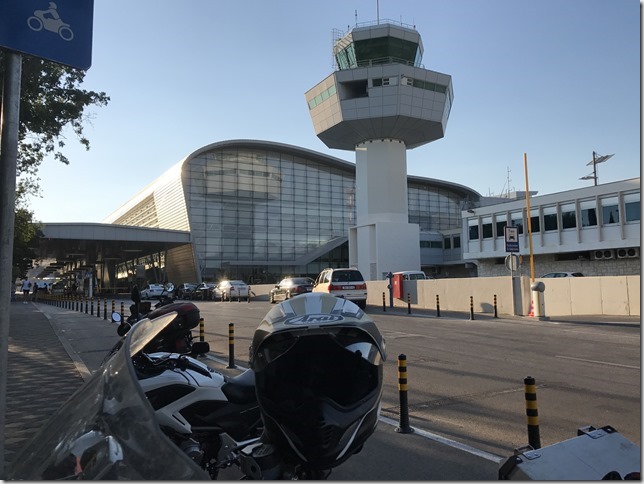 Anne had only one GS bag with her so easy fit into my bike and back to accommodation.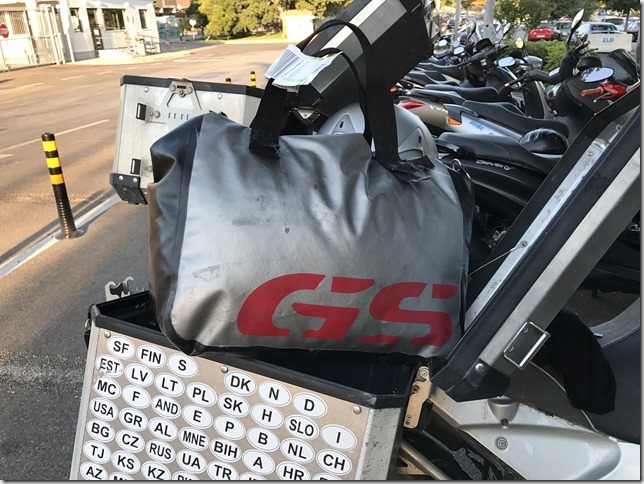 And finally, to find something to eat!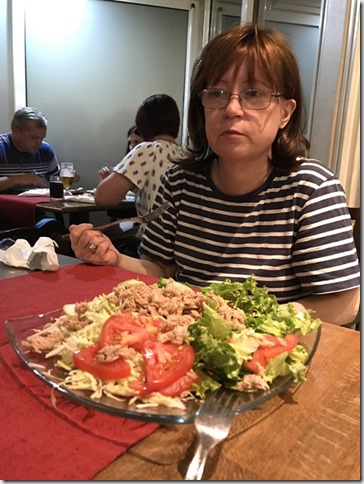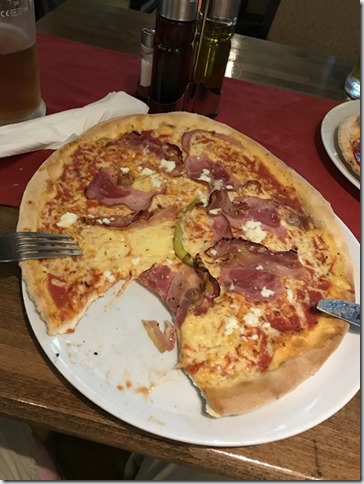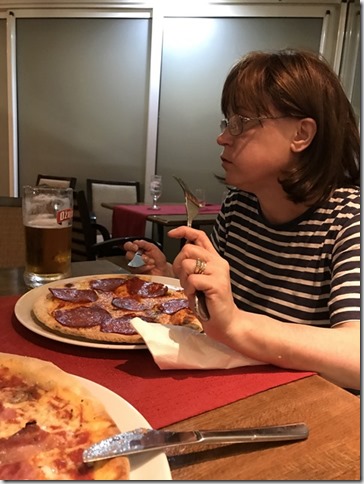 There was still some time for a walk so went through the area once more and then it was time to get back to the Villa Era.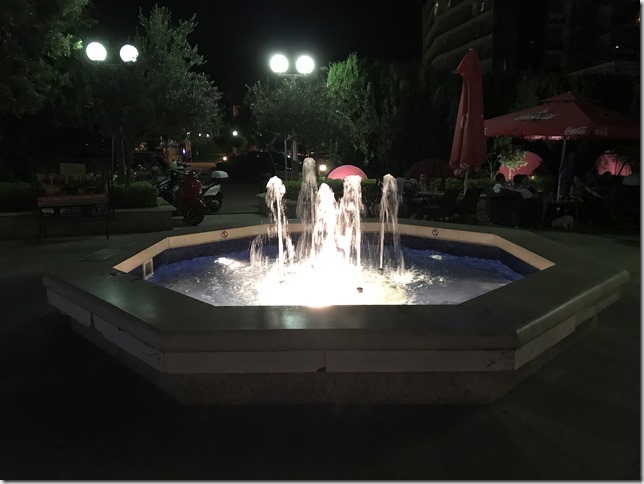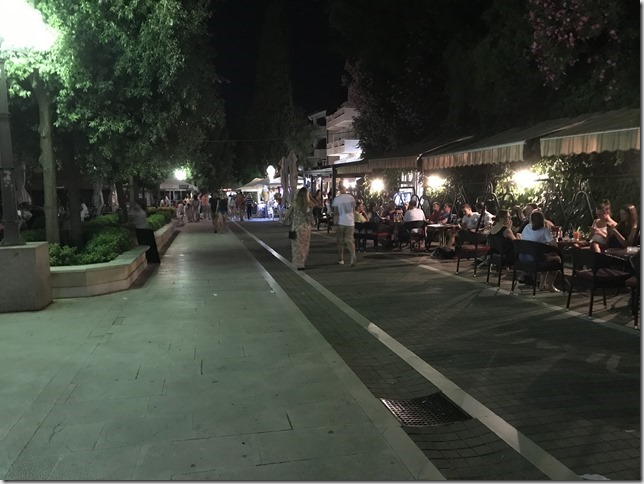 Total driving for this day was just 306 km in 7 hours.

Total for the trip is now 4004 km.