Tomorrow starts this year's first motorbike trip to south, all the way to Estonia and Estonia Winter XXIII.
Finally got the ferry tickets booked as well, some issues on Tallink's web booking as there is no option to book 1 adult, 1 child and two vehicles. After complaining – again – on this I got a call from Tallink's customer service and they made the booking for me.
Now I just have to decide which bike to take: GSA or KTM. I already gave GSA license plate number when making the ferry booking so I guess that is the transportation method then.
New set of tires arriving – hopefully – today, so I can get fresh set of TKC80 under my GSA. If not, I might then take the KTM instead as it has real winter tires with spikes.
Last 8 km to the venue Mustjõe Kõrtsitalu might be a bit challenging with summer tires, but hopefully not too bad.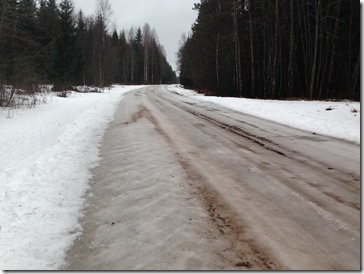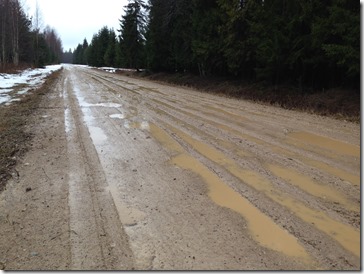 With KTM no issues with this type of roads, but GSA is another story…