We had set alarm to wake us up at 06:00, had a slow breakfast and then packed rest of the stuff.
Went to load bike with some packages already and found this on the way: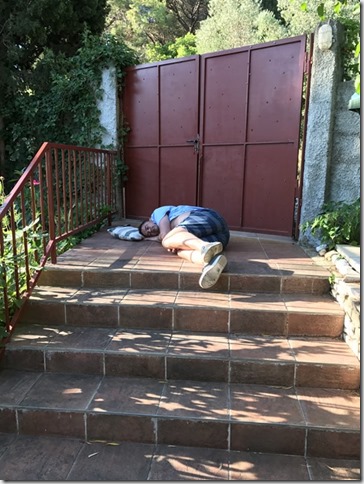 Turned out that this man came from a 4-day wedding and had slept there whole night… and slept until just before we left…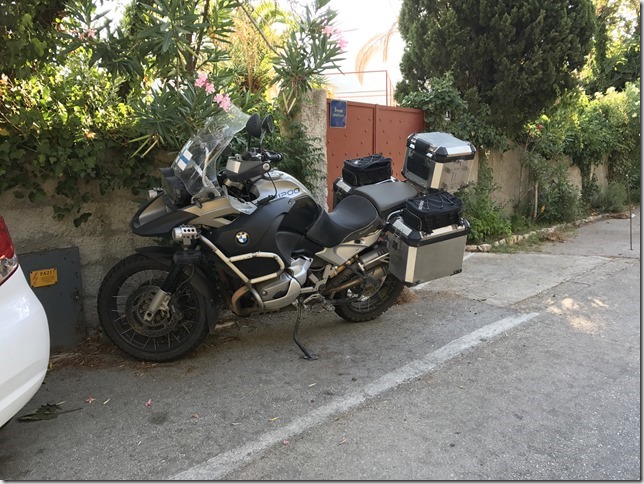 Taxi came at 08:00 to get Anne to the airport and I followed as well just to see that check-in goes smoothly. Taxi from Cavcat to the airport was 100HRK. After Anne had done her check-in I started my trip back to Finland via smaller roads towards meeting point with Jukka at Kravica waterfalls.
I had selected an very small border crossing from Croatia to Bosnia and Hertzegovina, no queue over there so went through fast. Notable, there was only one check point, not two.
Roads were really nice country roads, temperature was just below 30 degrees so perfect day to ride!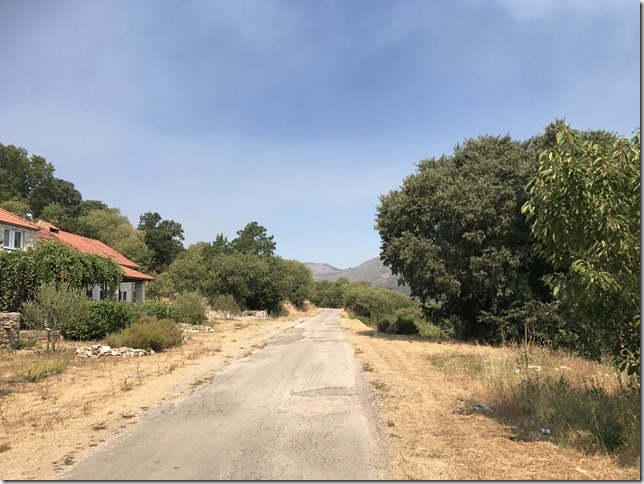 Garmin was trying to navigate me back to Croatia but after I saw the long queue of cars on the border did some rerouting and took alternative route. Took a bit longer, but did not have to wait on the border.
We had set target to be there at 12:00 and just after I had taken my helmet off Jukka Arrived as well. Very nice timing!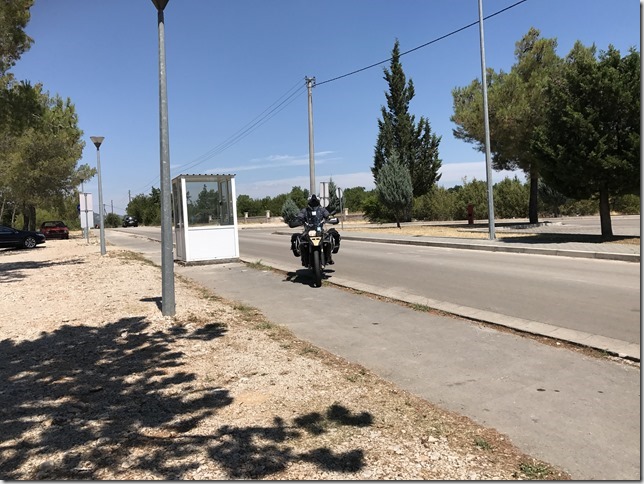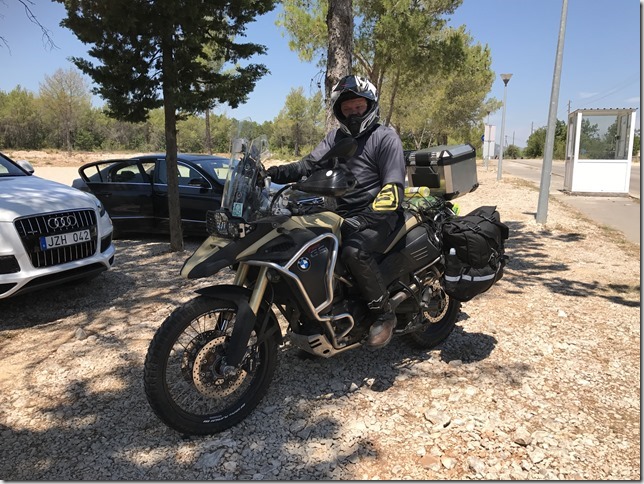 We left jacket and helmet to the bikes and walked few hundred meters to the waterfall. Entrance fee was 3€.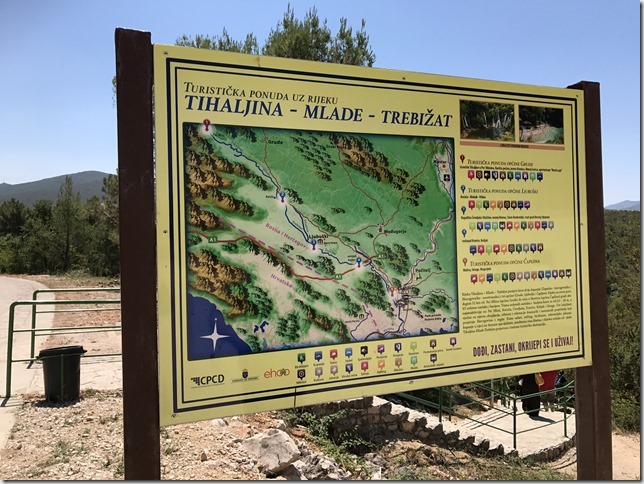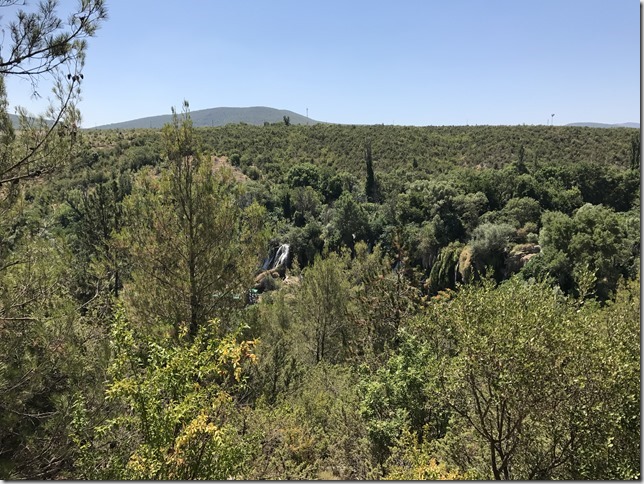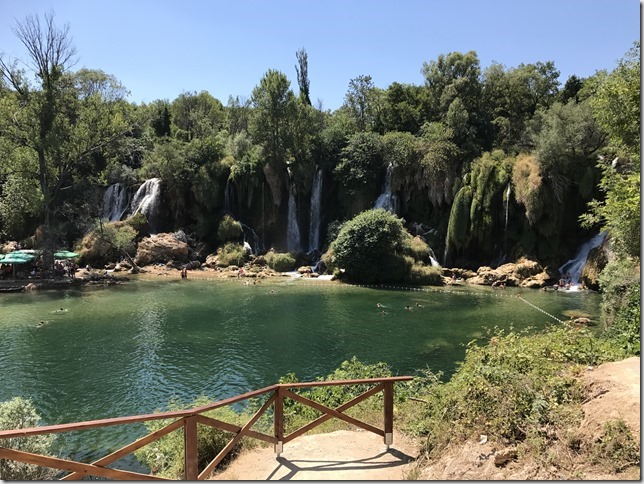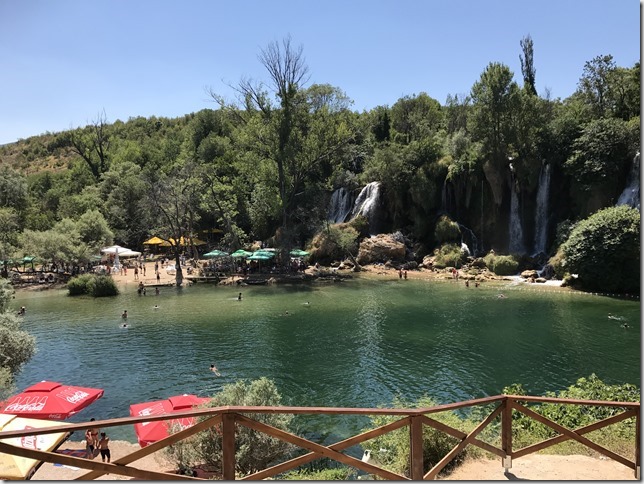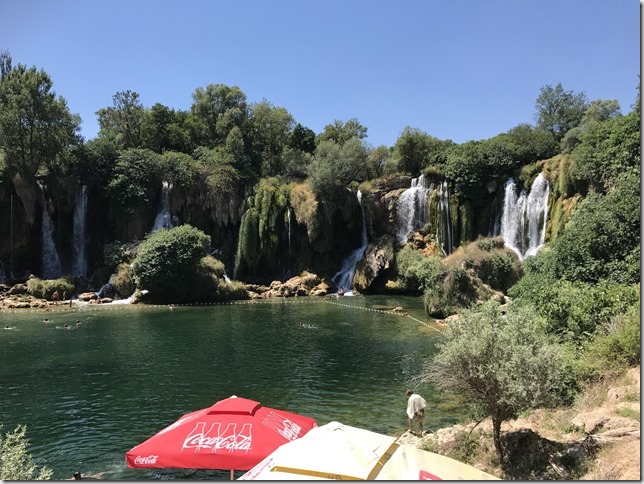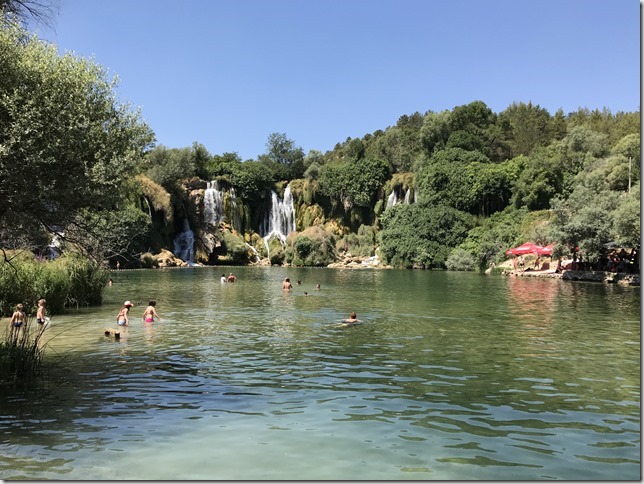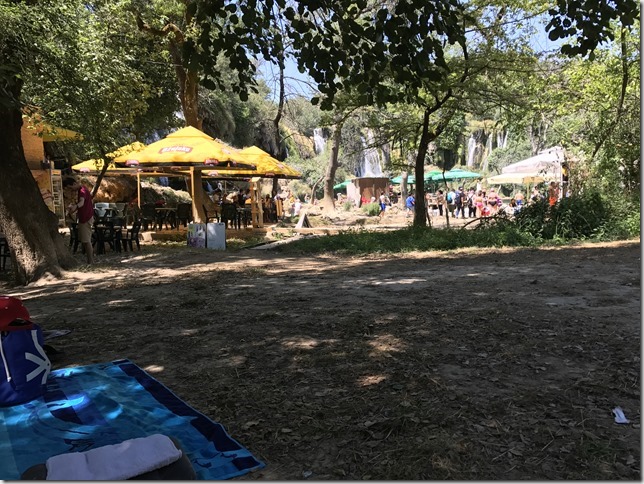 Switched swimsuit on and both of us took a swim in the small bond that there was. Water temperature was really nice!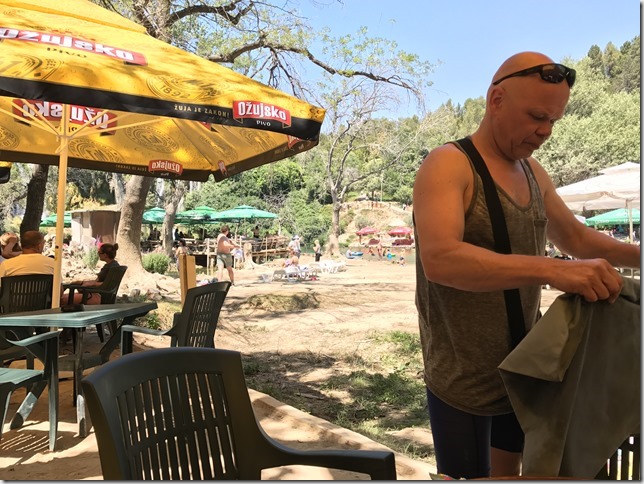 After the swim took some coffee before continuing over to the accommodation nearby that I had already booked.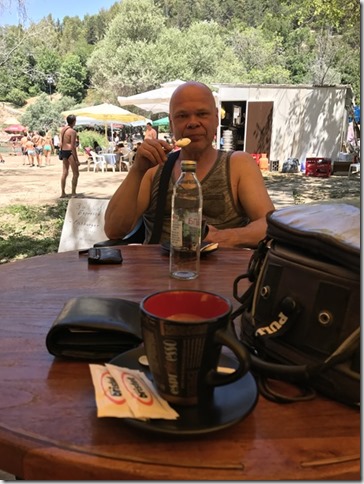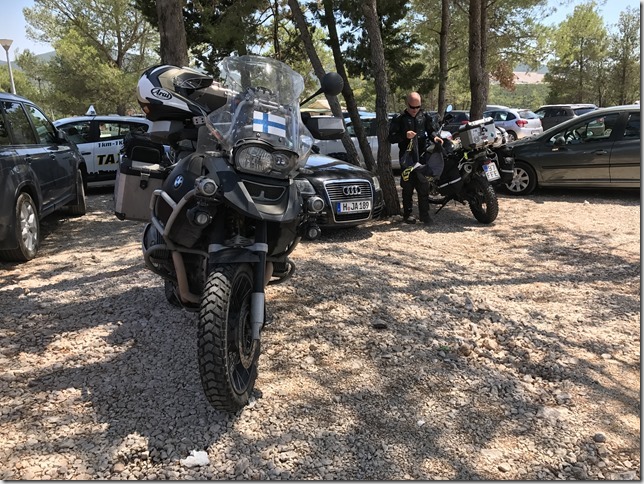 I had booked Pansion St. Michael already in advance and this turned out to be really nice small hotel. Although this religious stuff was all over the place…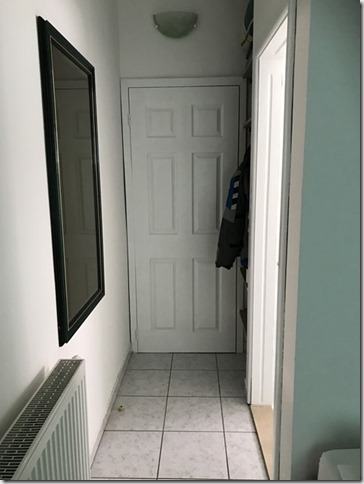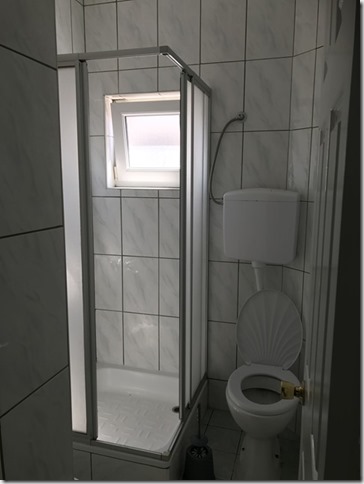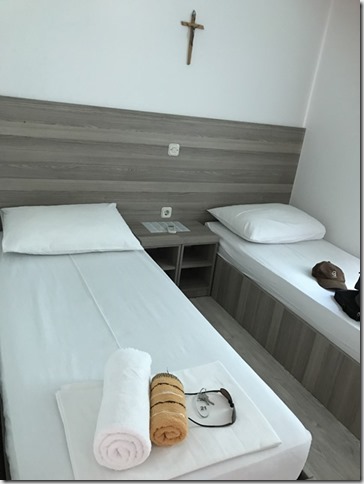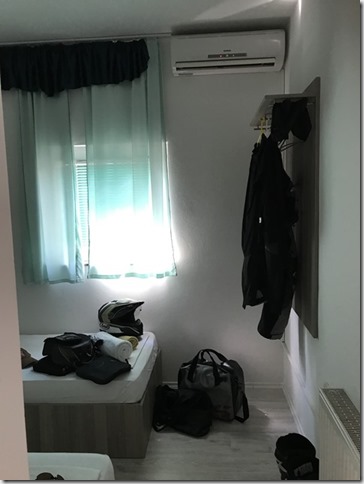 Got the bikes parked just outside and already in shade.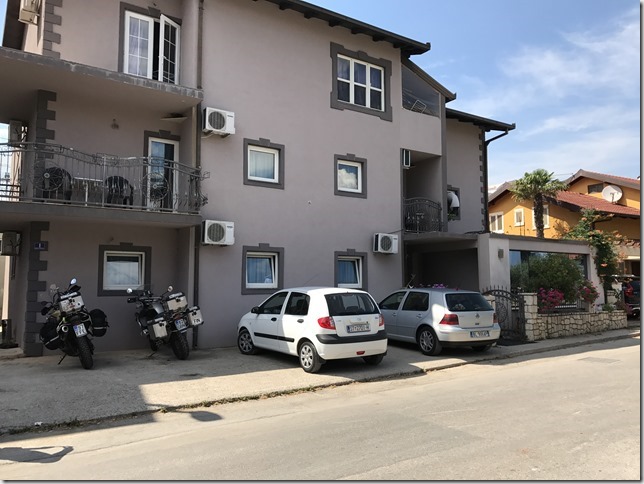 After a shower went for a walk and to find food. We both started wondering about the city as lots of hotels and other accommodation in totally middle of nowhere and everywhere religious stuff in stores and visible in signs etc. etc.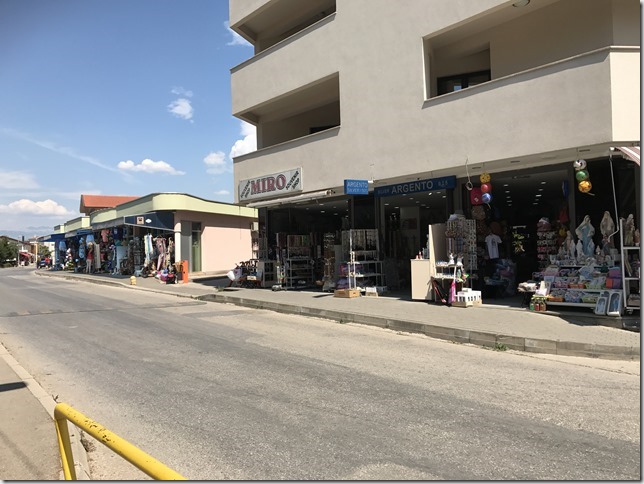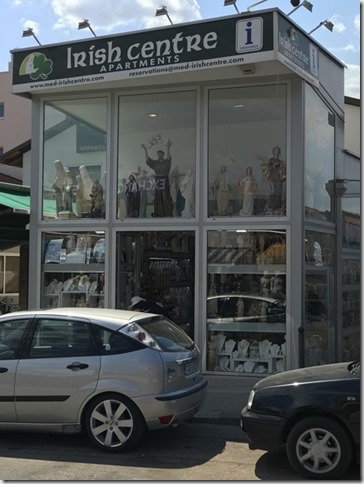 So food and while waiting for that googled what was this city of Međugorje all about. It turned out that 1981 there was some reports of Virgin Mary appearing for six local kids and thus became a popular site for Catholic pilgrimage. This whole city is living and breathing that thing!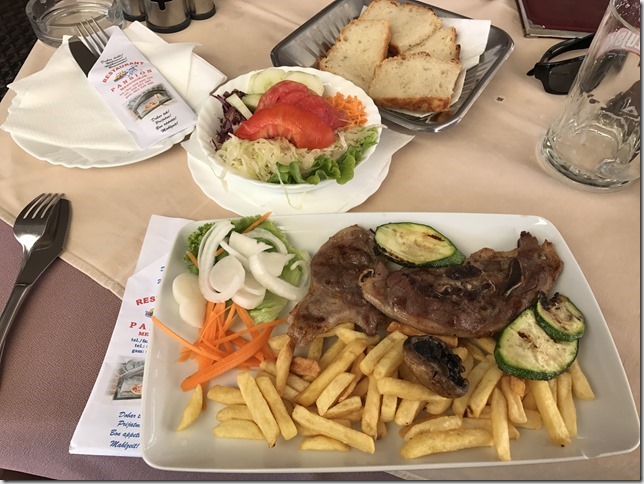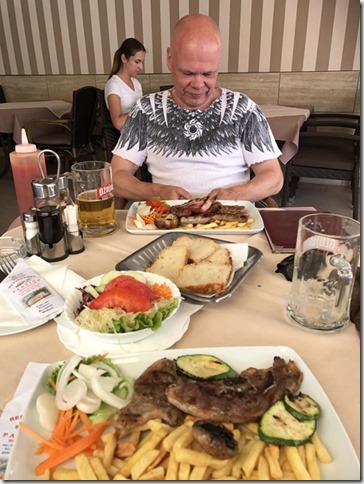 Well, food was good and there was plenty of it, so walk continued around the city.
Some big outdoor church: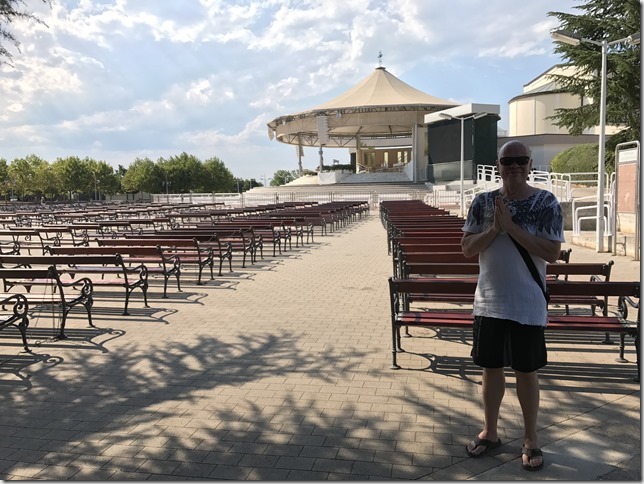 Međugorje's Risen Christ Statue which people were hugging and kissing: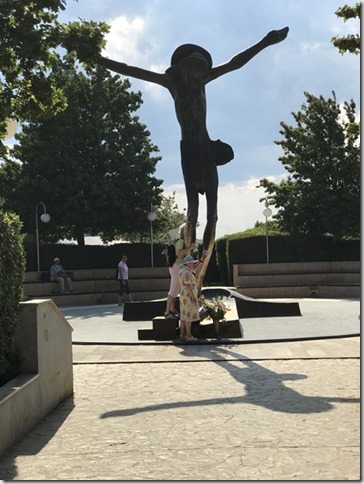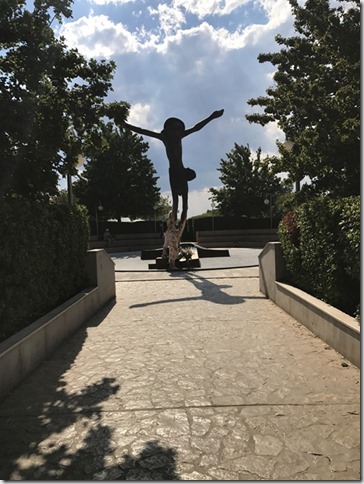 Some sights around city center: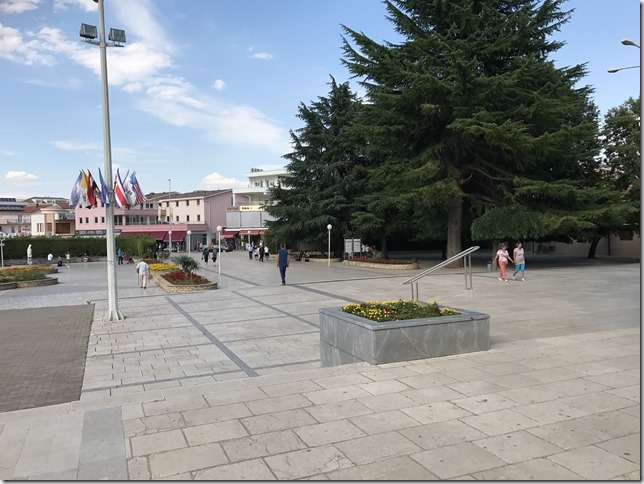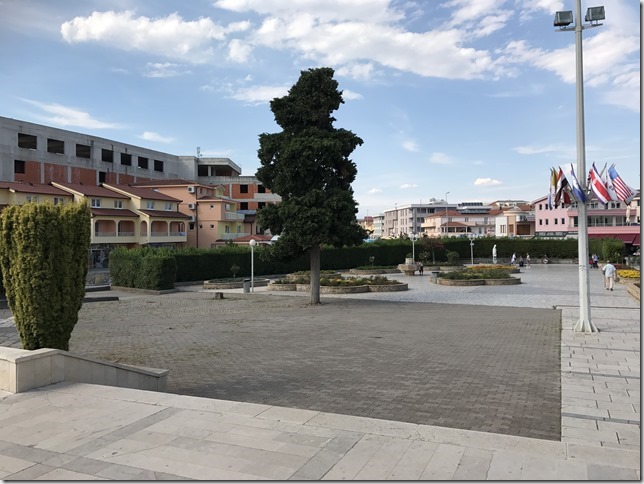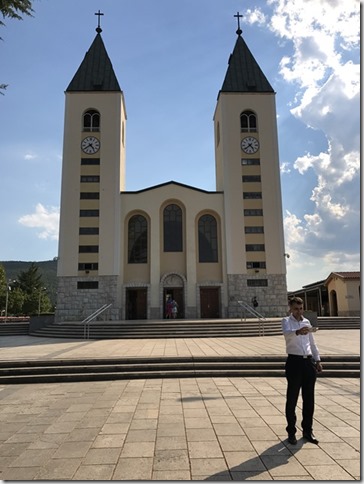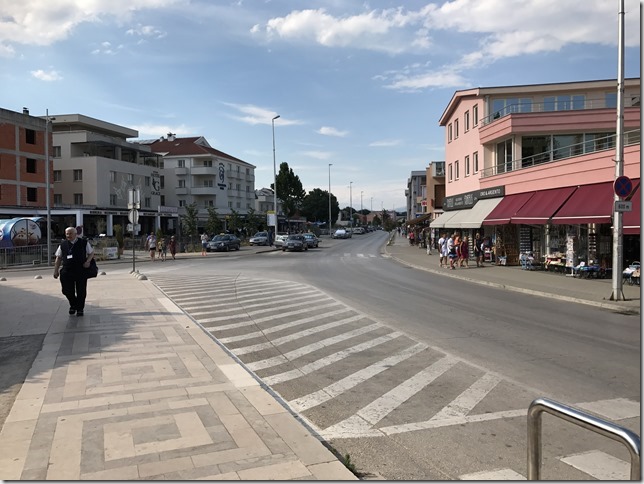 Lastly after returning back to the hotel, tried to reset Jukka's service reminder but my GS-911 refused to work with VMWare and did not get it done.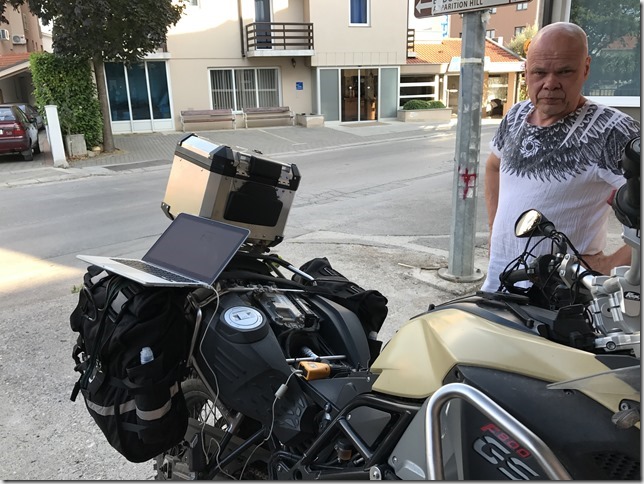 Some planning for today was needed and no table in the room so I built one: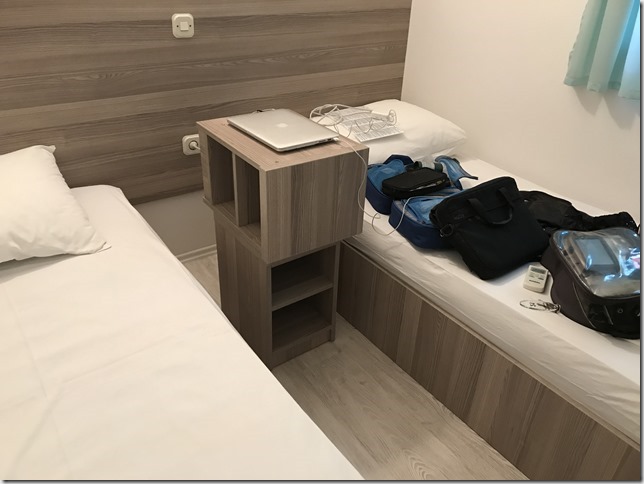 After making the plan for tomorrow, day was done and as breakfast was waiting 07:00 was time to get to sleep.
This day was only 159 km in 6,5 hours.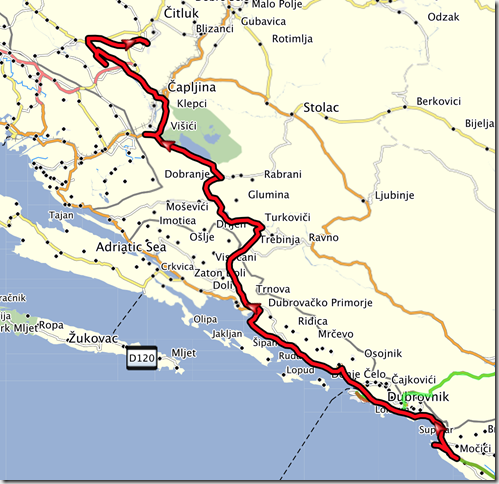 Total for the trip is now 4293 km.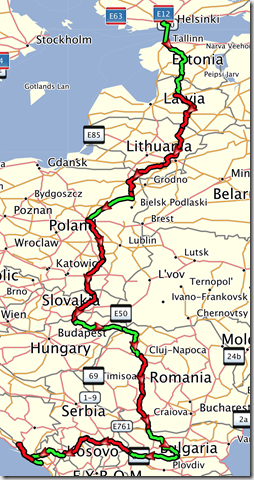 Tomorrow morning is the decision if we have one or two bikes moving forward together!