Day started at 07:00 with an omelet breakfast which was prepared just on time.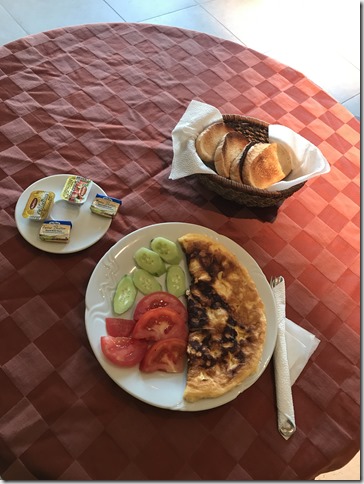 I was not in a hurry on today, so had an lazy morning and left just before 10:00. Day was looking to be really nice.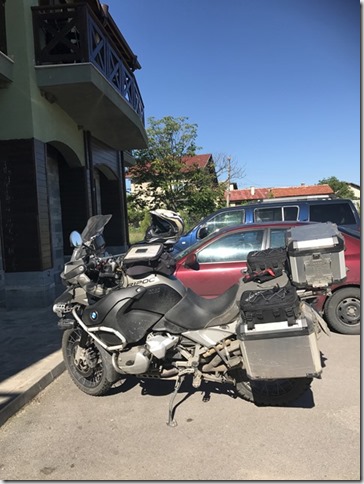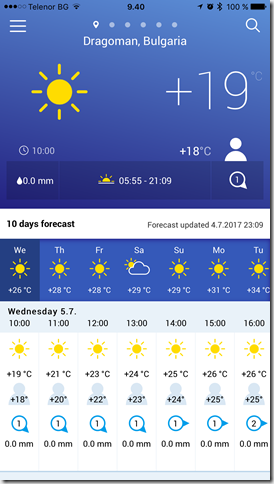 Just before the border took an stop for fuel and to drink some water. Already had some time after the breakfast so needed to drink some. Guessing from the number of cars fuelling in Bulgaria thought that fuel was cheaper here.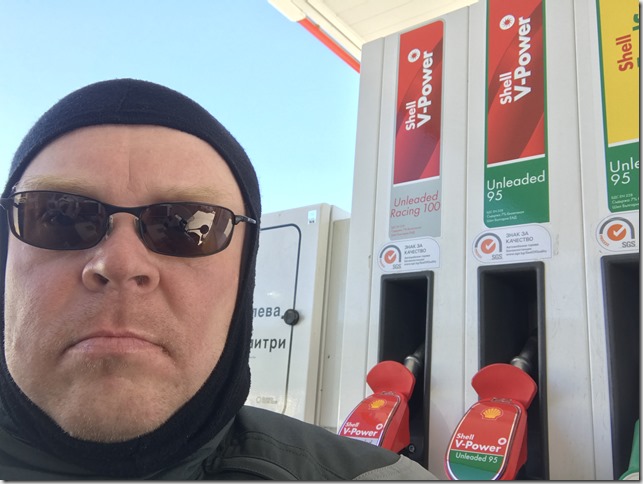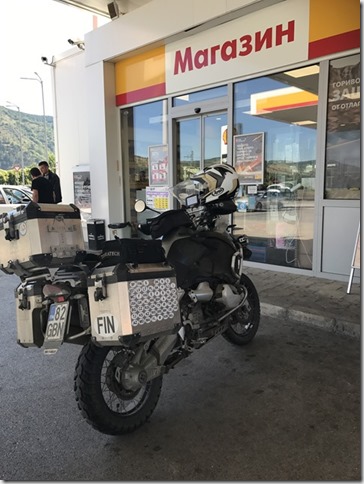 Border was really fast, few minutes and I was in Serbia.
In the beginning lots of road works on the way. There was new highway almost ready so riding was a bit boring. But as I was riding my way around Kosovo got into much more nicer small roads so riding became much more fun.
Did not stop at all on Serbia, just drove directly to the border and into Montenegro. On Montenegro border few other bikers as well and here was first time that they wanted to see my bike's Green Card for insurance.
Eventually got into Montenegro and drove into Andrijevica and hotel Komovi. This day was the first one on this trip that it did not even try to rain. Weather was just perfect for the whole day.
Got bike parked behind the building in garage.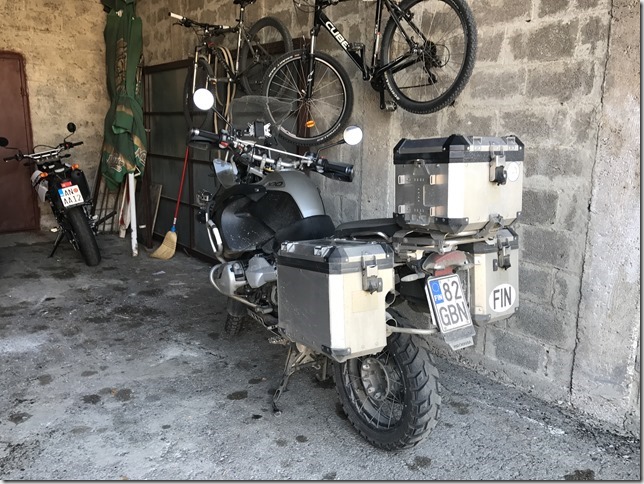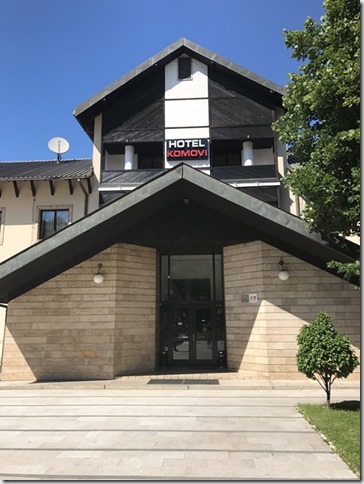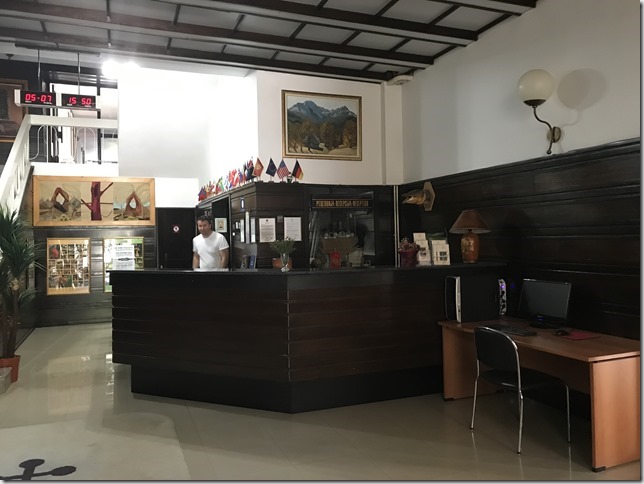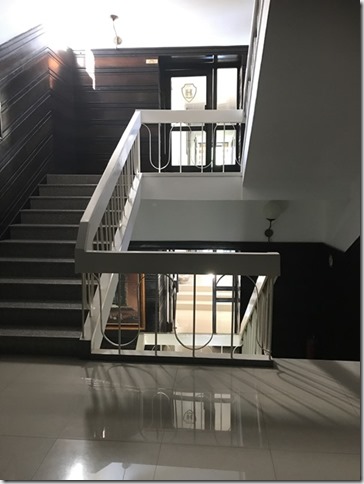 Got a nice room, a bit old fashioned but so is the whole hotel. Everything very clean and in good condition though.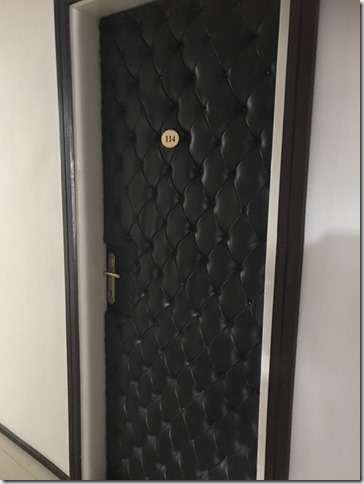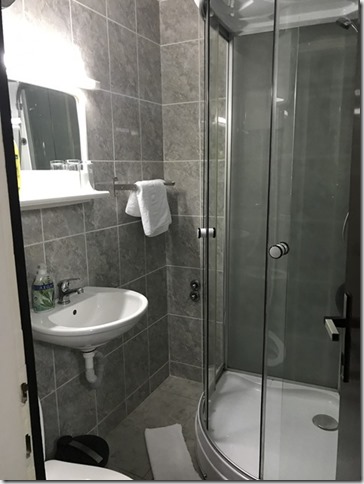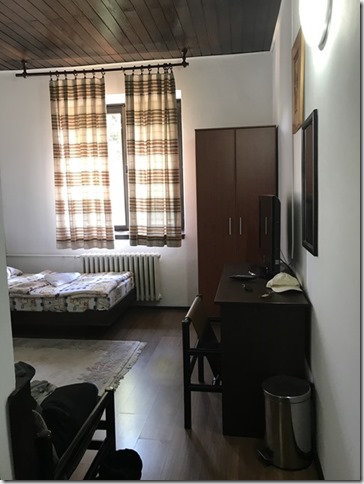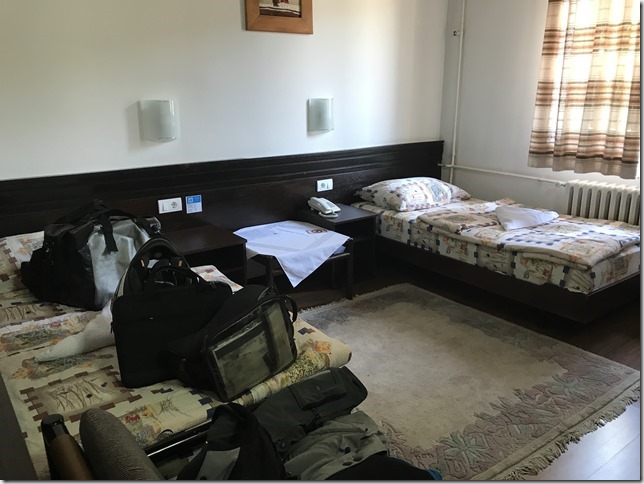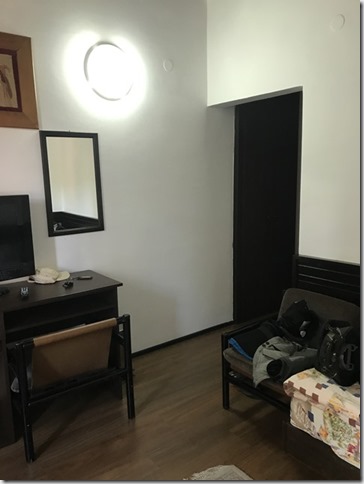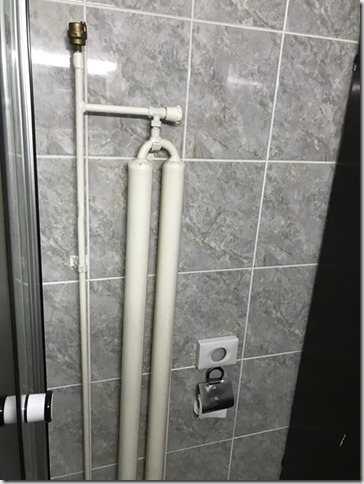 Nice little park with tables in shade just outside of the hotel.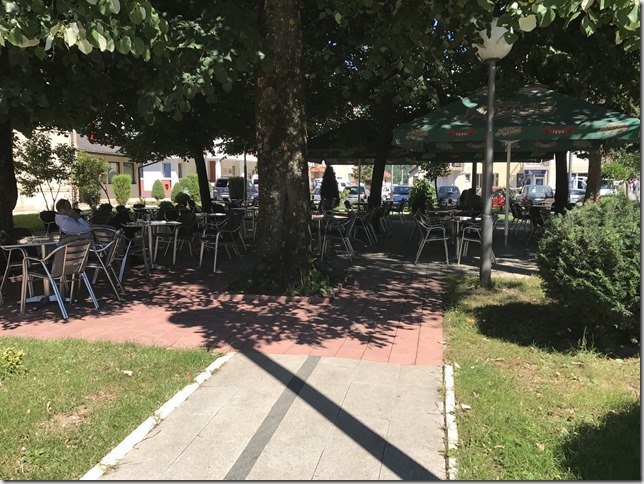 Once I got settled in I went and washed the bike a bit. Got most of the dirt away, lots of that still left.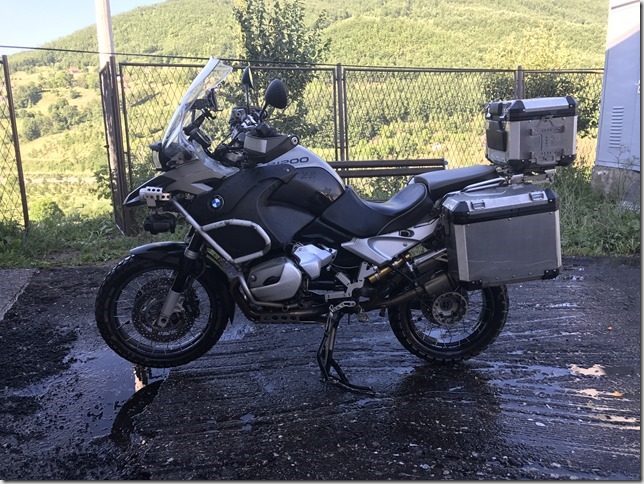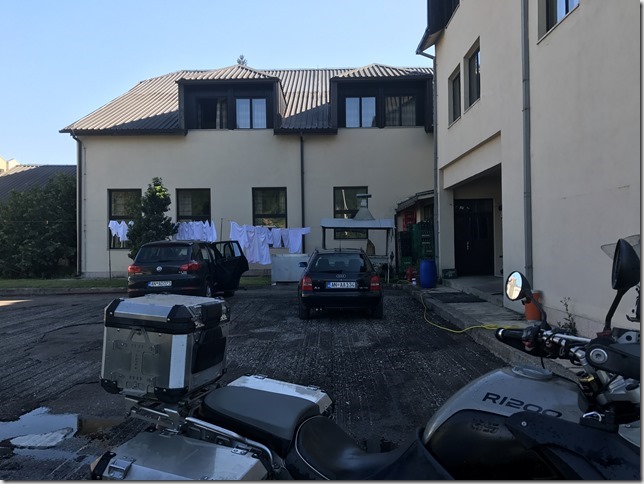 This small town did not have much to do, just along the road few buildings so my usual walk became quite a short.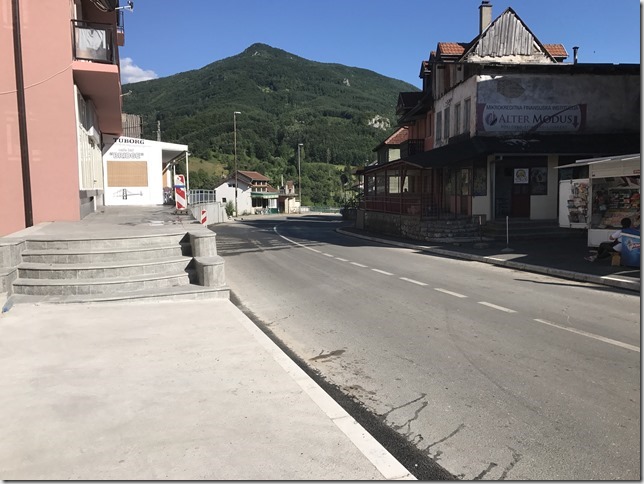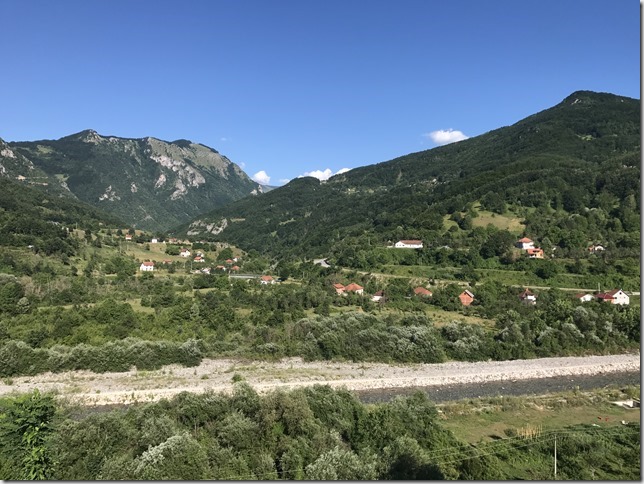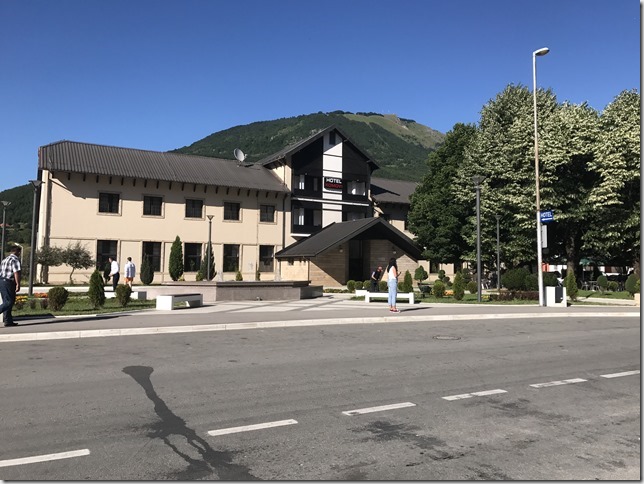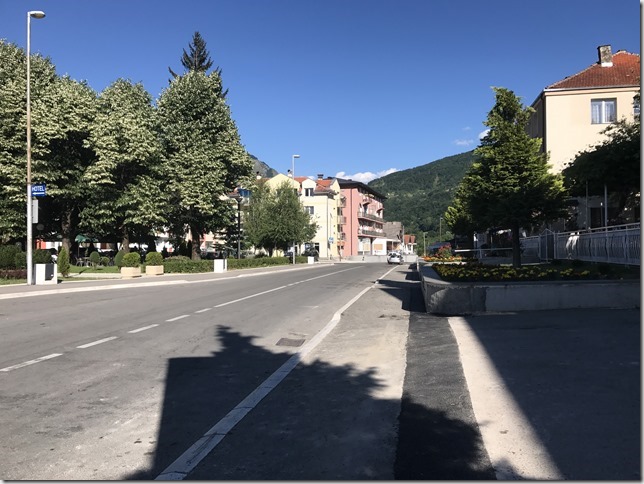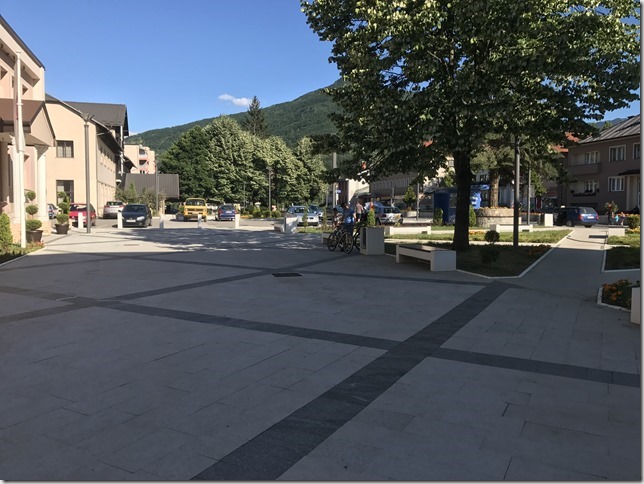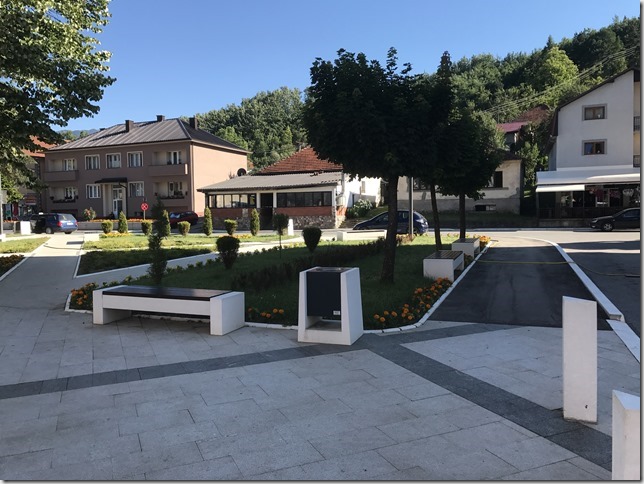 There was quite many restaurants in the village, but decided to stick with the hotel option. From there I got this nice little card game to choose what to eat. Easy selection, pictures, prices and titles in many languages. Good one!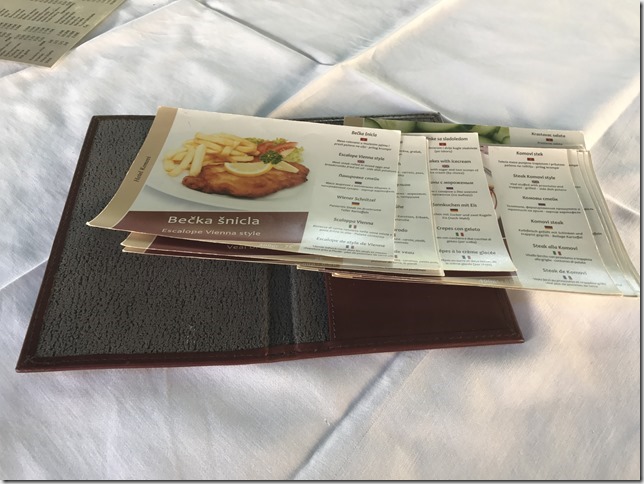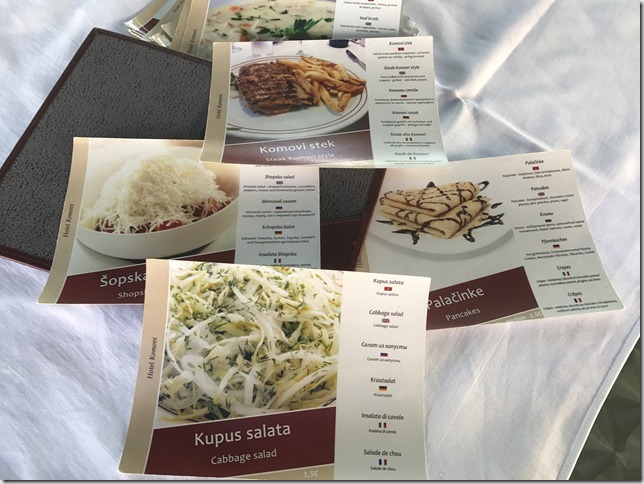 Food was just excellent and after eating all of this day was done again.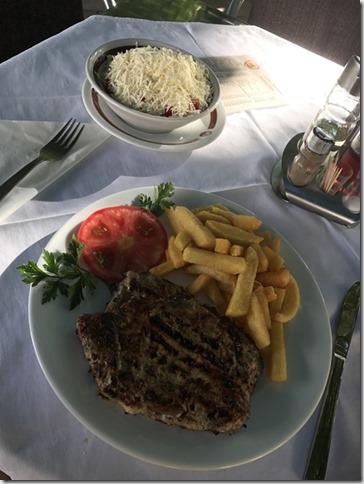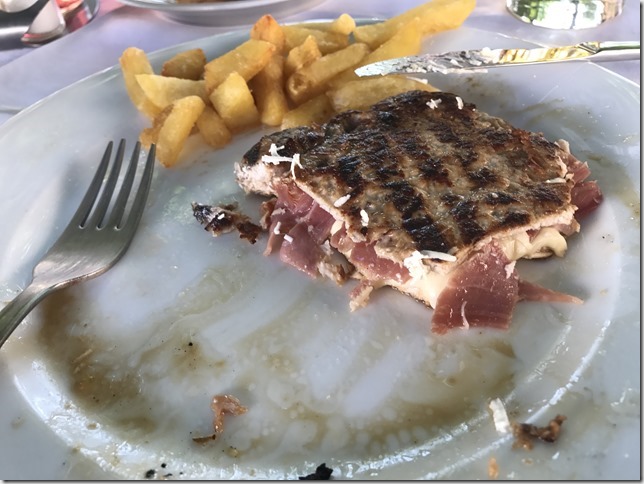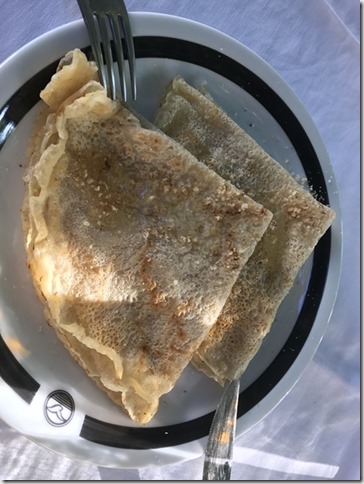 This day was 408 km in 8 hours.

Total for the trip is now 3698 km.