Day started early, sleeping place was not the best possible… Quick packing and some water from the nearby gas station and off we went.
For few kilometres. Then it was time for breakfast.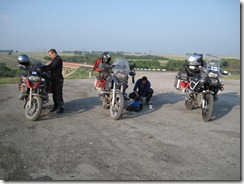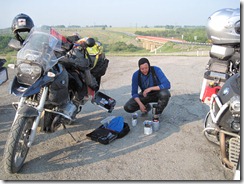 Once we managed through this we started moving again.
From Troitsk road was excellent, we headed towards Chelyabinsk. There was a shortcut that Kari and Anders came, but according to them it was full of villages which slowed them down. This was the reason why we started following Zumo's instructions (I had routable Russian map on it).
After driving awhile, we came to the Ural mountains and road became really bad and full of trucks as well. This started slowing us down a lot.
Also I noticed that especially my front tyre was very slippery and forced me to drive even more carefully and also standing up so that front wheel got more weight and thus more grip from the road.
On the way through Ural mountains there was also lots of accidents, burnt down trucks and just otherwise broken ones.
We also hit one bridge that was under construction and was causing big queues which were not really moving at all. For some time we drove on the side of the road, but it was really hot so we pulled over to resting place to get something to drink. From here we got also instructions on how to get by this bridge and queue. Detour that we were offered took us to some unpaved road and down to village where we wondered a bit where to go next… but we managed to find our way on the other side of the bridge and got pass the road work. Good for us!
After this it was again driving between trucks and other cars until we finally got to an better road when approaching Ufa. In here we also needed to make a tough decision on which route to take towards Moscow: M5 or M7. Quick calculation with Zumo revealed that M5 was almost 200 kilometres longer to Finland than M7 so we took that. This was also originally planned route.
From Ufa we did not drive that much longer, found a place to sleep just by the road and took it. This had shower, restaurant and all! Just by accident Team2 had stopped on this very same place to eat and it got very good recommendations from them.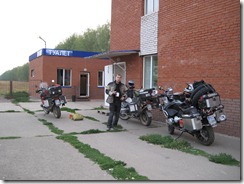 Took couple of beers and then it was sleeping time again: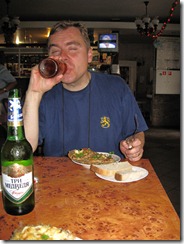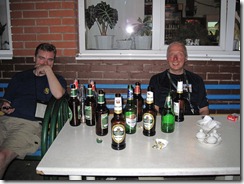 After sleeping for a while I woke up and found out that our air conditioning had stopped. Window had been somehow closed and temperature in the room was very hot. Got up, opened the window and went downstairs to have some more to drink. This time, only Fanta…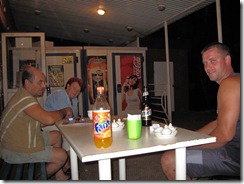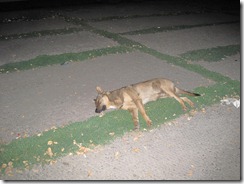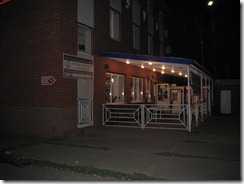 Eventually got back to sleep. Day had been a long one – again: 11½ hours and 624 kilometres.

Total after this day is now 14455 kilometres.