Woke up early to do some work and went to have breakfast by 7:00.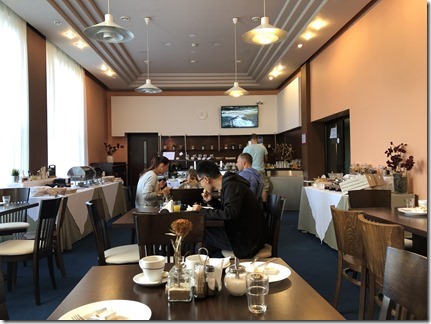 Breakfast was just fine in this Hotel Centro, just enough to get day started.
After the breakfast continued work and after that started packing.
Some pictures from the hotel room window: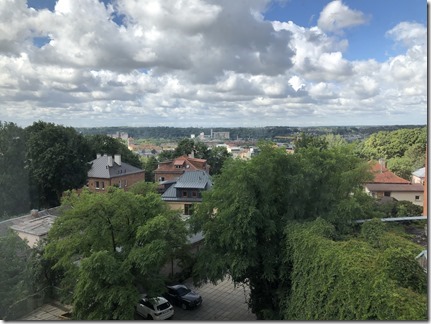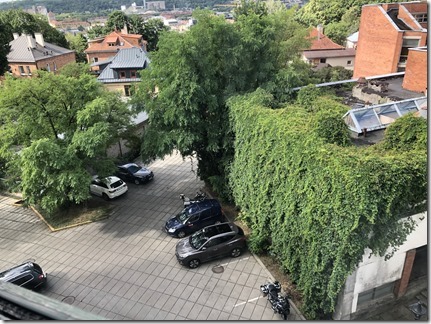 My bike was parked just in front of the entrance.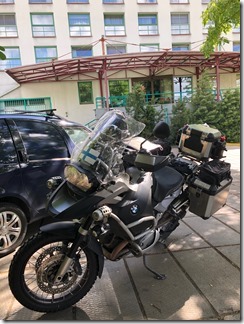 By 10:00 I was ready to ride again and as everything felt ok drove without a stop directly to Warsaw and hotel Ibis Centrum where I have stayed many times before as well.
Rain tried to catch me many times during the ride, but did not manage to get me wet.
Bike found familiar place in front of the entrance.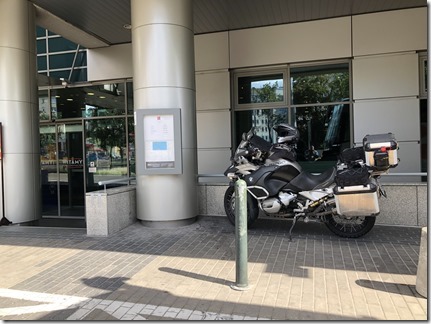 For the evening activity some walk around the city and food.
Sandwiches were just great and also the lamb was just excellent!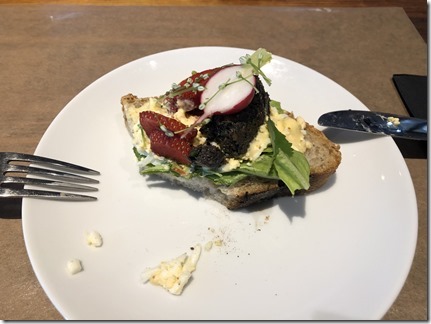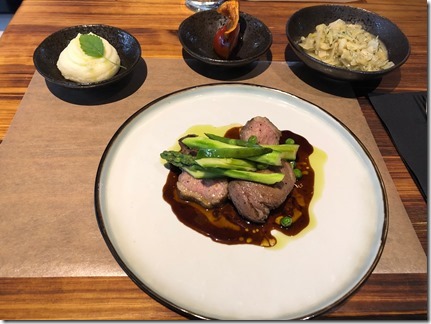 After these day was done and went to sleep.
Today's driving was 429 km in 6,5 hours.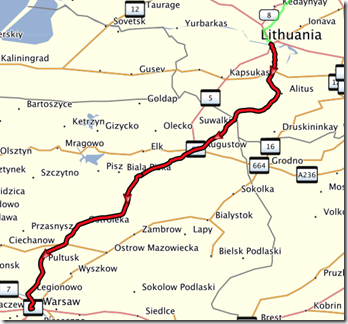 Total for the trip is now 1113 km.