Had an really early morning, woke up 06:00 and breakfast already 06:30.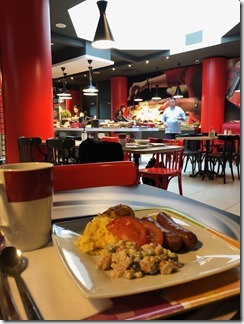 Breakfast really nice, now as a new thing even some fresh juice they made there on the spot.
Once work was again done I rushed out from Warsaw as it was about to start raining and it looked that way pretty much all day. I needed to take fastest route as for some reason my navigator was not willing to import my planned route… but this was ok as this way I probably managed not to get wet!
Had one stop for fuel and coffee on the way, other than that just drove.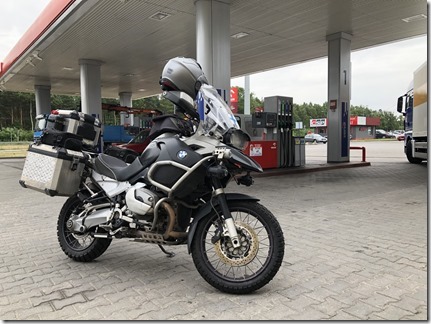 Last 150 km road was really nice smaller one, enjoyable ride again.
Found familiar parking spot. I was in the very same hotel Saol back in 2015.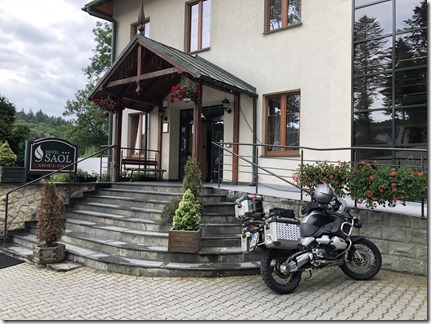 Nobody at the reception when I arrived, had to shout couple of times before I found someone.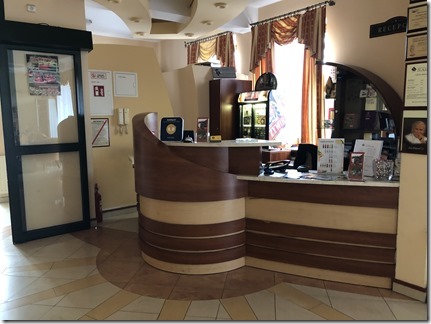 Room looks pretty much the same I had before, nothing fancy, a bit outdated but everything clean and ok.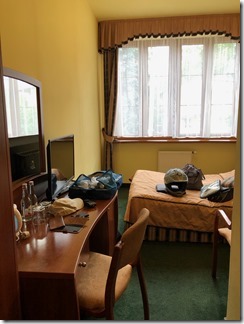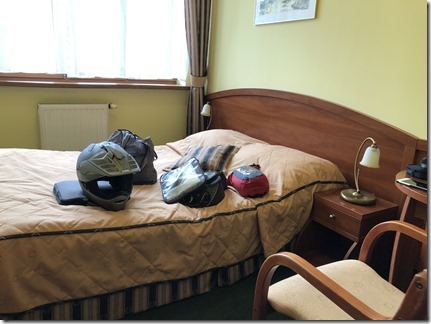 After waiting an hour went to sauna I had reserved. By looking at the wall this sauna has been heated to its limits and security distance between kiuas and wall is not exactly what it should be…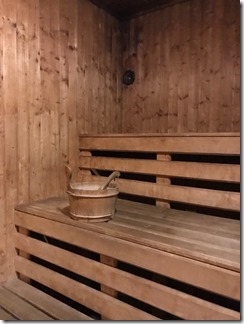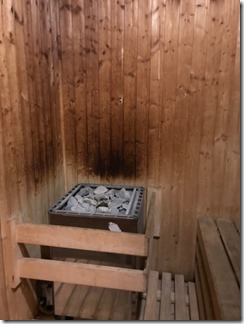 Sauna is down in the basement so no way to get out to cool, other than that it was just fine with Finnish Harvia kiuas and all.
After sauna some walk to find food and enjoy the scenery.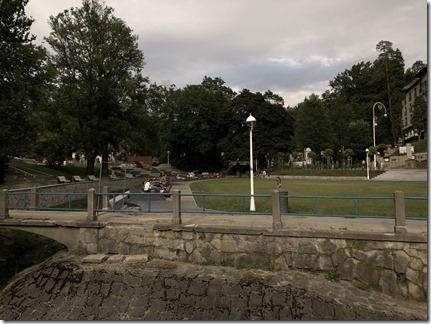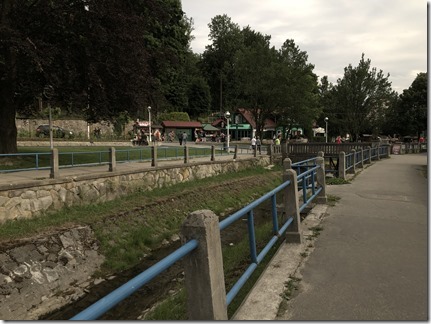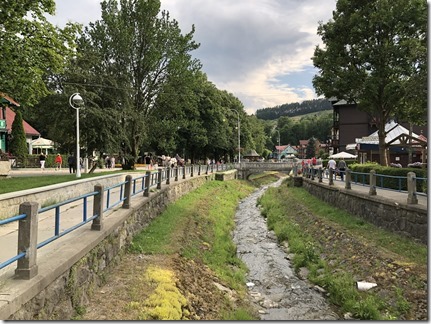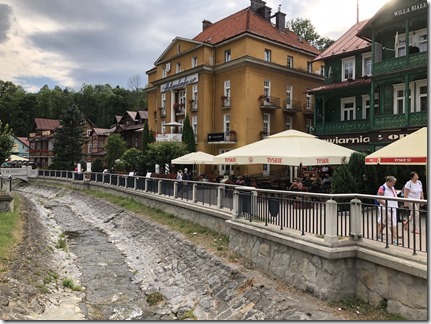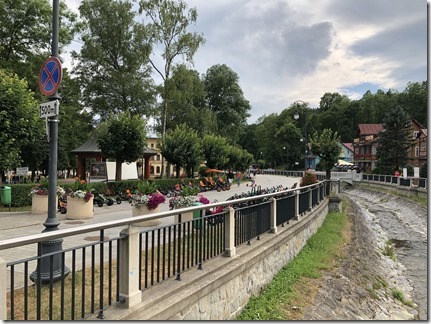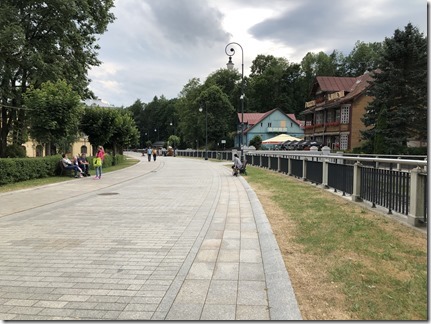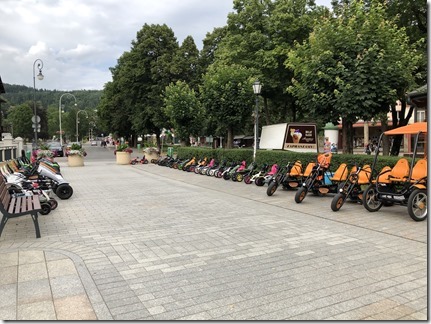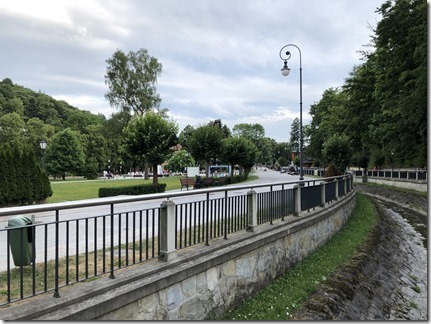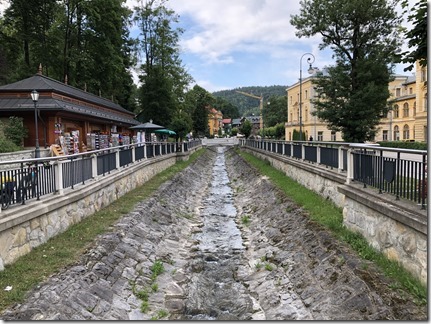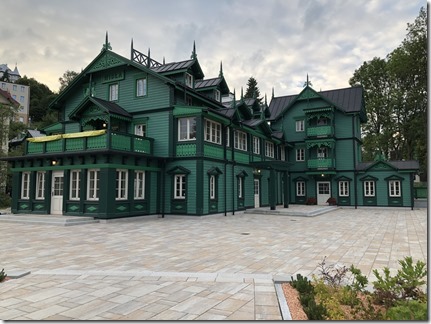 Food was excellent, some salad, mushrooms and potato/meat/sauce.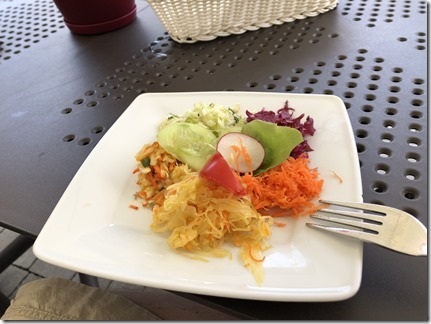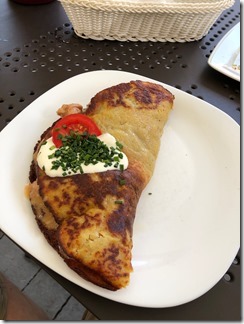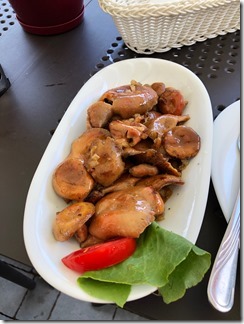 Was so full that after watching a bit TV I decided to call it a day.
This day was 386 km in 6 hours.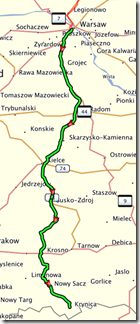 Total for the trip is now 1498 km.