For this day I had nothing special planned. Biggest issue was to find a cheap hotel in Switzerland as it was looking quite expensive. But after breakfast I made the decision and finalized the route for today.
My bike is starting to look like it would need a wash. Usually I have been washing the bike during these journeys at least once, but now I have not done that.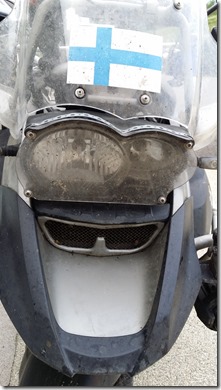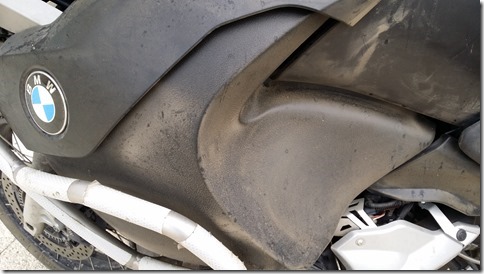 Just after 08:00 I was out on the road again and heading towards Switzerland. Weather was not promising very good, dark clouds were everywhere around but I did not bother to put rain suite on before it was really starting to rain.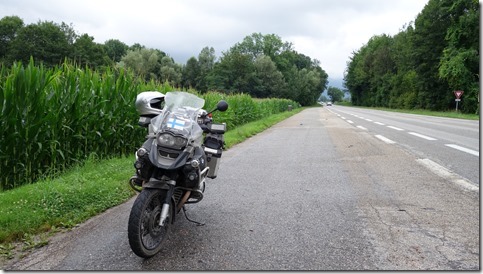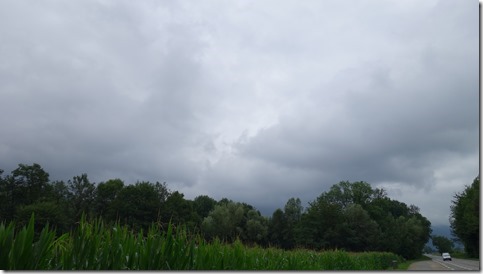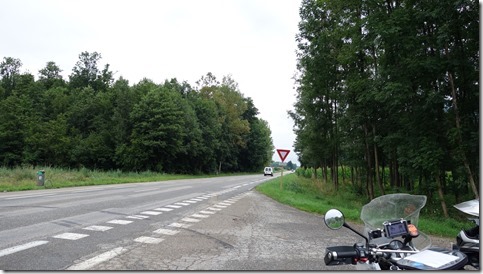 On one of the small passes near Chamonix it started raining, but it was not that heavy rain so I just continued. Route around this area would have been just great if the sun would have been there. Need to go there again some year.
In Martigny I finally needed to take a break to get some fuel and again the usual amount.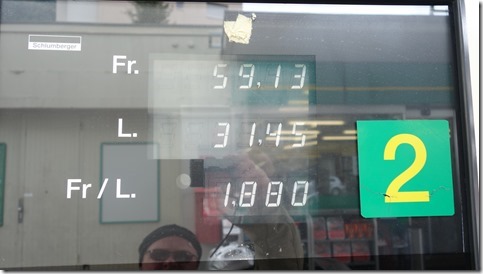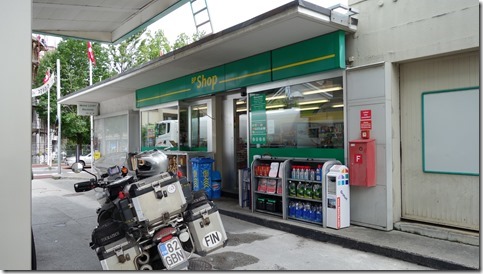 From here I simply drove to the hotel and some 100km before that I finally needed to put rain suite on as it was raining too much.
After driving 539 km in 10 hours I finally arrived in small hotel called Hotel Post in Emmetten. Hotel room price was a bit over my designated limit, but close enough.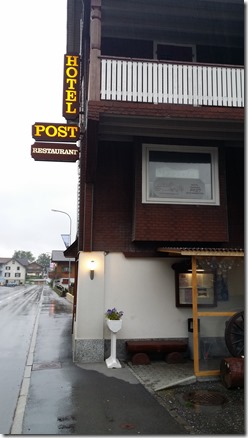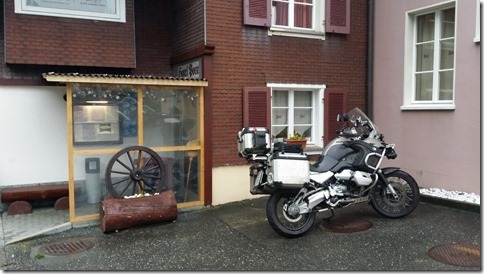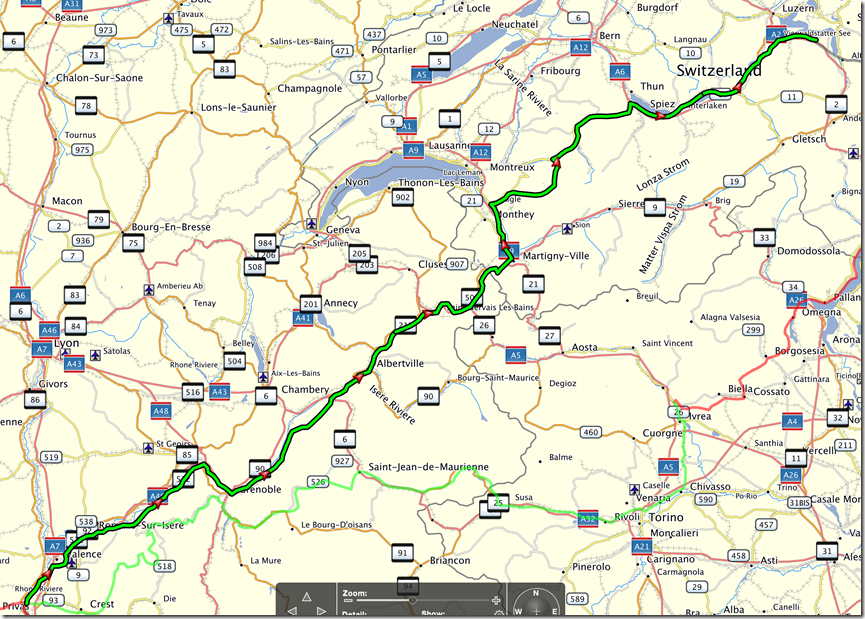 Hotel was a bit far from the route, but as alternatives were a bit short I decided to take this one. Wi-Fi in this place was not that good in the room so again I sat quite a long in the restaurant having dinner and planning for the next day. I managed to get the Wi-Fi working in the room finally as well by taking off power from the repeater in the hall and connecting through my phone which I left outside connected to Wi-Fi in the restaurant, sharing the internet connection via Bluetooth.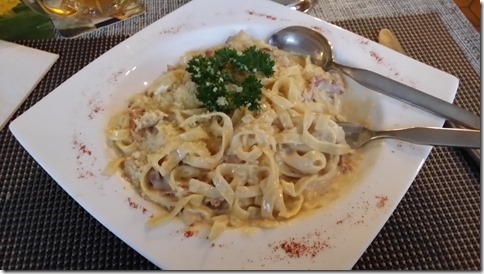 I had seen on the way lots of the hotels that had a name 'post' in their name and this one I chose was also originally some sort of home for postmen in the old days.
Total for the trip is now 11133 km.