Had an early wakeup and made the plans for coming day and then to get some breakfast.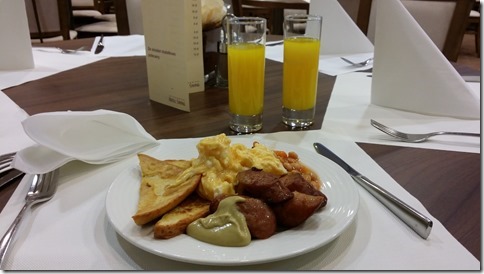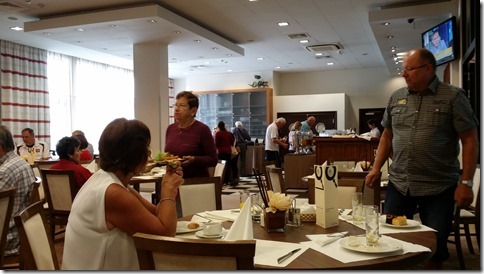 When I got to the breakfast room a bit past 7:30 it was already full of people. They must have been queuing outside when they opened.
I ate quickly and then packed everything and out from the hotel Swing. Once I got to the bike I noticed something was funny: right side fog lamp was in a funny position and connector loose as well. Somebody had tried to take those – again – during the night although there were cameras pointing to this location and it was in front of the reception as well. Must have been due to those that this time they had failed to stole those.
Getting out from Krakow was easy, road between Krakow and Zakopane was quite ok although too big but took me fast forward.
In Zakopane I used my last Polish money and bought some fuel.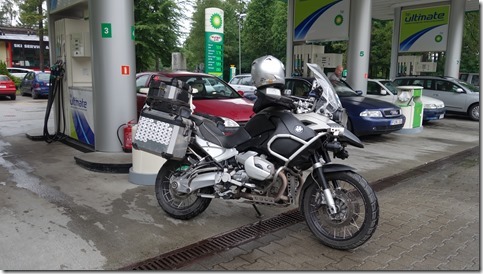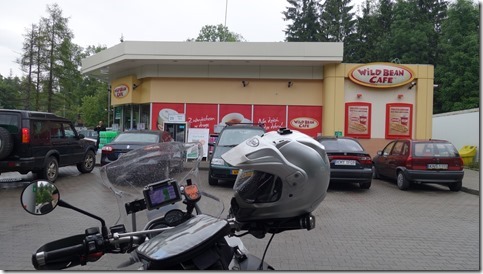 Soon I started noticing some weird signs that road is closed at the very top where I should be passing to Slovakian side, but I decided still to continue.
Once I reached the mountain pass, there was a roadblock but it had quite good opening big enough for cars as well so I just went for it. And right after 100m there was a police car waiting and hand was showing me to stop…
They asked to take bike papers and driving license and come to the police car. Some waiting and they explained me couple of times that I was not allowed to drive through this road and they would be giving me a ticket which needed to be paid immediately by Polish cash.
Of course I did not have any money which I explained to them and what also happened to be the truth – I did not have any Polish money, only Euro's… They also asked if I was alone or if there were any friends coming, probably to give me some money. But no, nobody was following me. After waiting and discussing some 15 minutes there were couple of Polish *customers* coming as well and suddenly they just gave up and told me to go – through the road which supposed to be closed! Other option would have been to drive back some 6 km and taking other road to get me over to Slovakian side. I was not complaining this at all and continued forward!
So very soon I was on Slovakian side and more into the Tatra Mountains  which was the reason why I chose this direction. Road was pretty amazing, very nice scenery on the way with loads of areas where all the trees had been blown away probably by some storm.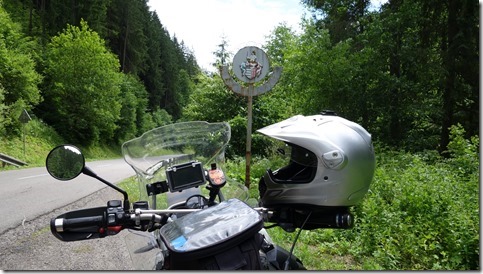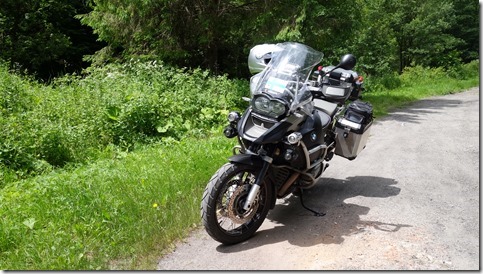 After Tatra Mountains there were still few smaller road ahead but nothing really that big than these.
In Bratislava I checked into *premium business hotel Bratislava*, not so sure what was the premium part on this. At the reception they warned about wedding party that might be keeping some noise, but they promised that they would end at 22:00.
Quick walk around the area before getting dinner, not much to see but old not so nicely kept neighborhood.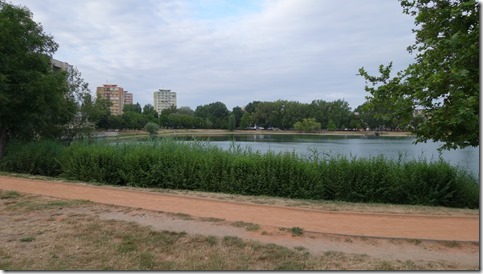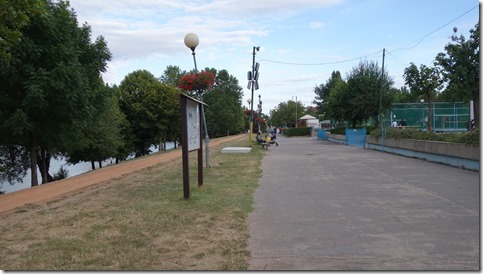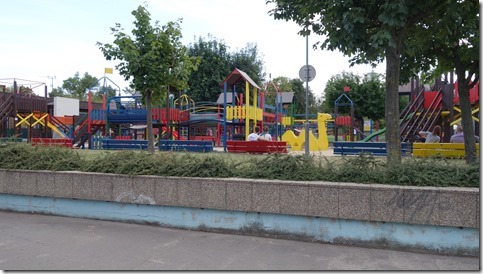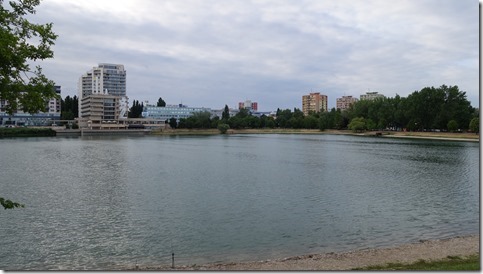 And some locals sleeping with their bottles: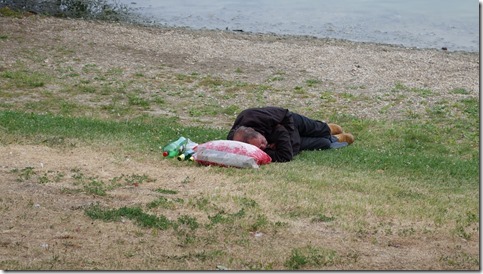 Dinner was quite ok at the hotel, no complaints on it: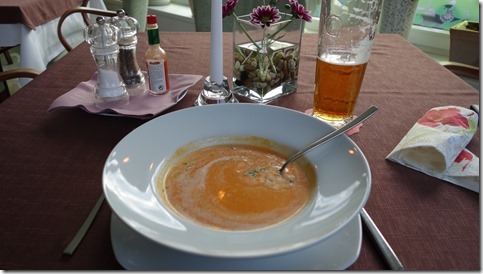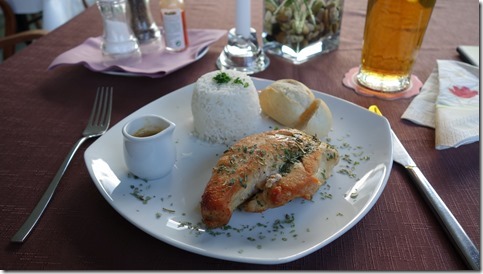 All in all, todays driving was 544 km in 9 hours: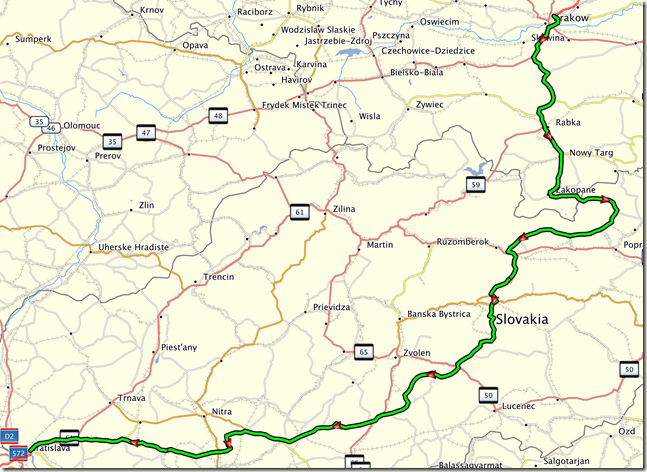 Total for the trip is now 2001 km: