Breakfast started earlier here so just after 07:00 I was eating again and just after 08:00 I was on the road again.
Picture of usual breakfast that takes me through the day until dinner. I normally don't have anything to eat during the day, just water to drink.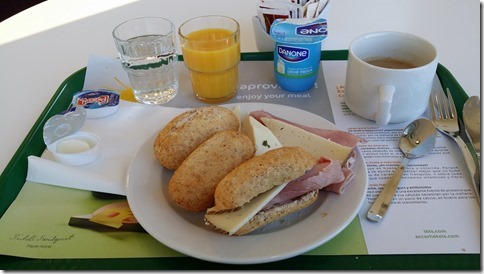 Today's route started with a bigger road I had already driven few times, but quite soon I headed to smaller roads that went through really nice forests.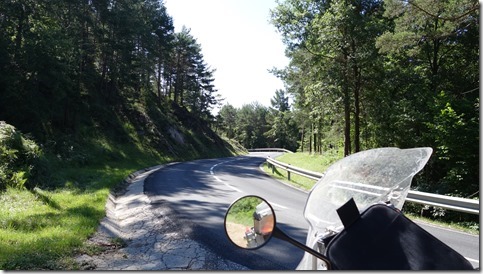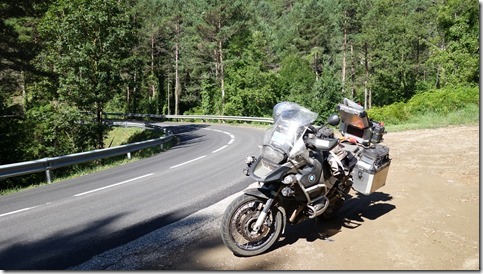 Really enjoyed the scenery.
I crossed to France through small Col d'Ares pass and continued through smaller roads until the I got closer to Perpignan.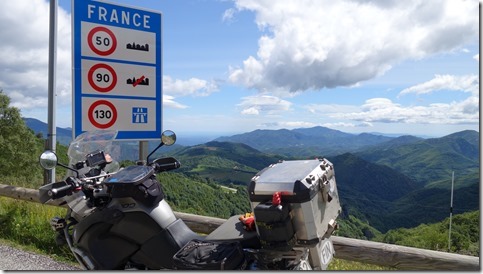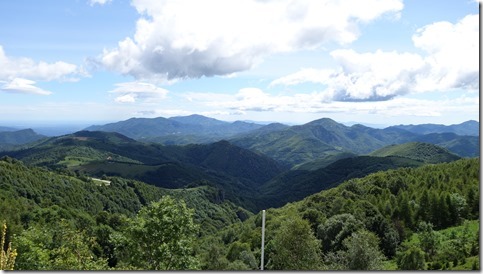 From Perpignan I continued smaller non-toll roads which were also a lot slower but I had decided that I will not pay any road tolls.
Almost ran out of fuel as well, but managed to find fuel station after making a small detour into one of the villages on the way and managed to get over 33L. A bit over that I'm usually aiming at.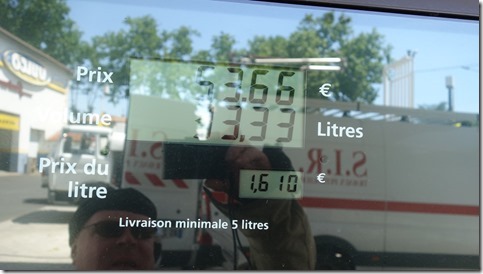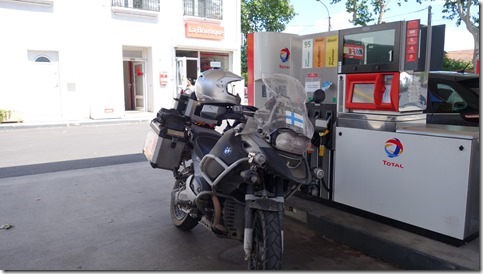 On the way I had some trouble with the route I had created. I had probably transferred my route into GPS using wrong settings and at some point it was not calculating route correctly and showing arrival time totally wrong.
During the last 300 km I had driven together with a scooter driver who was every now and then passing me and then shortly again I was heading. But at some point in one of the roundabouts I noticed some traffic jam and when I got there I saw that this scooter driver had had an accident. Nothing really bad for him as he was standing up but his scooter was looking quite bad. This was second two wheel accident in roundabout on this trip.
For this day I had not reserved any hotel in advance, just looked few options on the way and as was getting closer to the end of the day I chose Ibis Budget Loril Le Pouzin where I had stayed on the way to few weeks back.
As I got into the hotel the receptionist told me that there were no rooms available. I was a bit that what? But went outside, took my phone and looked into Booking.com – which I use to book hotels on my trips – and saw that there indeed are rooms available. This receptionist was not probably just so keen on letting a biker into their hotel without any previous reservation… So quickly making the reservation and back in to the hotel showing that hey, I do have a reservation here and I finally got the room.
Once I got into room and an shower I went downstairs to the restaurant to get a pizza and after that day was done again.
This day was an 679 km drive in 10 hours.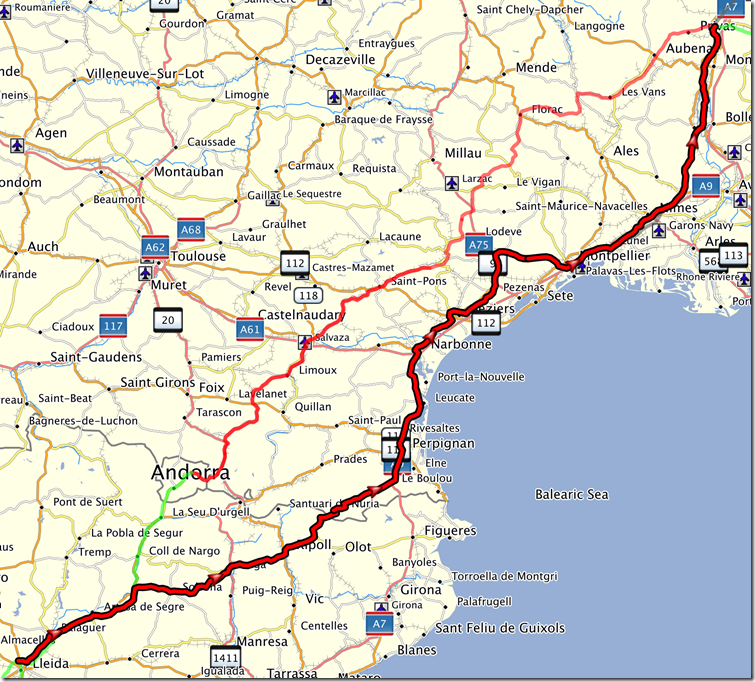 Total for the trip is now 10594 km.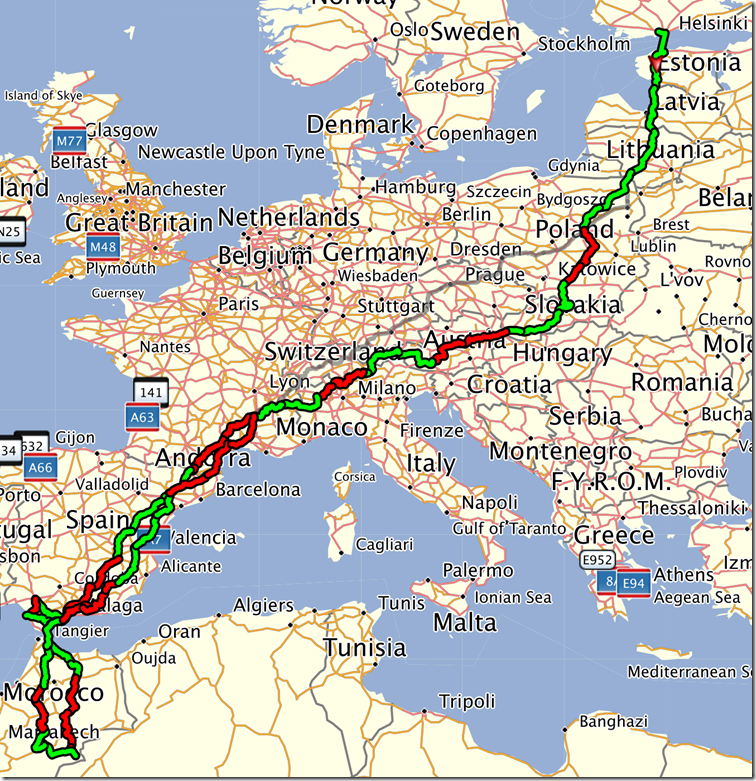 Mileage on this trip was slowly starting to catch up. Through Spain and now France where quite hard riding days but I basically had no other option than to continue riding towards Finland.