Breakfast at Hotel Saol started only at 08:00 so went there sharply on time to get something to eat. Nobody else was yet there.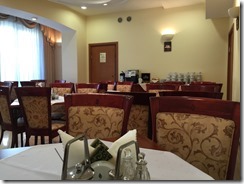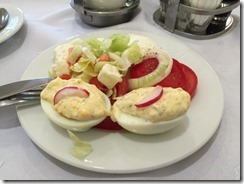 By 09:30 I had checked out from the hotel and started driving again.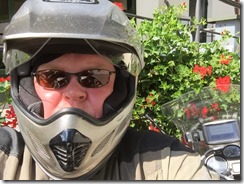 Route was going to take me through small and smaller mountain roads towards Hungary and yes, roads were really great to drive.
Enjoyed it so much that barely managed to take a break to drink, but after 150km driving I just had to make a stop.
Temperature had raised to 33 degrees and I could see that water consumption was getting higher. I had 3L with me and almost half of that went during first stop.
Made second stop to get some more fuel. My previous fuel stop was before Warsaw – 734 km ago. And now I got 33,14L into my tank so I must have really enjoyed these two cruising days as consumption went all the way down to 4,5L/100km.
One part of planned route I could not drive in the mountains as road was closed and needed to take a bit of a detour again. But that took me again into really nice roads as well.
But finally I arrived to my next destination Alabárdos Panzió és Apartmanház in Esztergom, Hungary.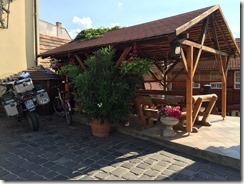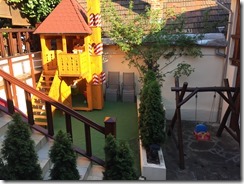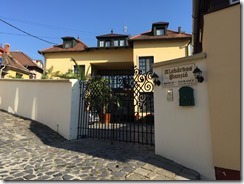 Again an excellent choice for a place to stay, really well managed place with clean nice rooms.
Had a small walk around the area, but weather was just too hot! 34 degrees was on the bike's meter when I came, but it must have gotten higher since.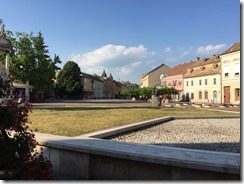 All restaurants were closed, so decided to take an easy option from the only place nearby and got me an burger meal.
This day was 401 km in 7 hours from Poland through Slovakia to Hungary.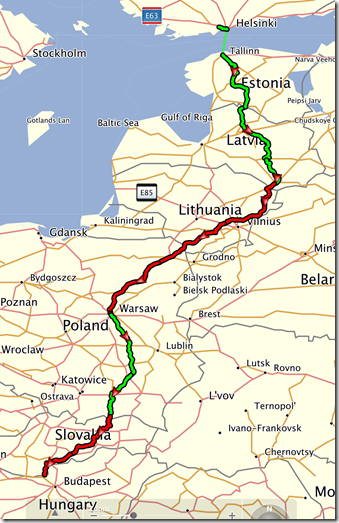 Total for the trip is now 2044 km.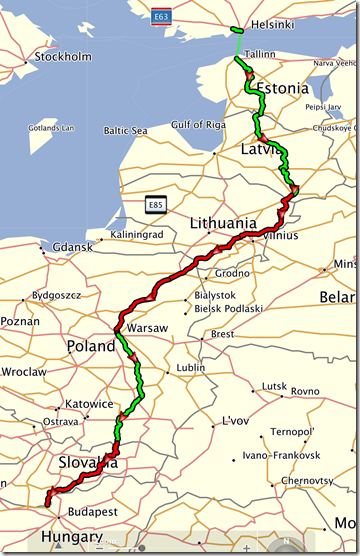 From now on mileage per day is dropping a lot, but hours On The Road might not.