Had a pretty good breakfast at Hotel Evropa without any hurry.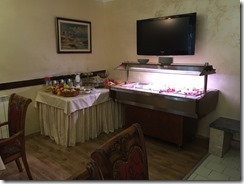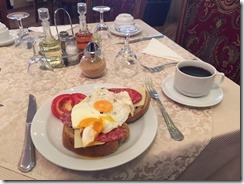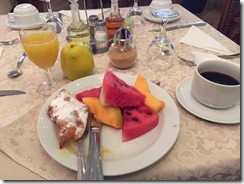 Only two others were there at the same time with me.
After breakfast decided to take my bike's tools out and check how the sparkplugs look like. During past days it had felt like it is not running well on low rpms so time to do something.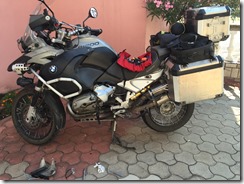 As a result of this check, I changed left secondary sparkplug and coil as that sparkplug was the only one that was little black. Today's riding will tell if there is any difference after this.
by 09:30 I was ready again to start driving. I had planned as last bit of Montenegro small detour following coast of National Park Skadorsko Jezero and I must say that it was just perfect last kilometers in Montenegro! Very nice little road going almost 500 meters high in the mountains.
Border crossing from Montenegro to Albania was an easy one, I just drove into head of very long queue, man asked passport and bike papers, moved 5 meters to get papers back and I was through. Both Montenegro exit and Albania in were on this same booth were they gave internally papers from one person to another. This is how it should work in all borders.
Had one stop on the way to drink, there were not that many options if not stopping to shade on fuel stations.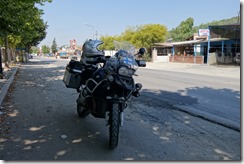 Albania side was more or less considered as a transit phase for me, just following big roads to Hotel Martini in Vlorë.
Got my bike parked in front of the hotel reception, they had also video surveillance there so hopefully it is ok.
Did some walk around the city again, quite a nice place, lots of new buildings and buildings still being constructed.
And some local fast food as well.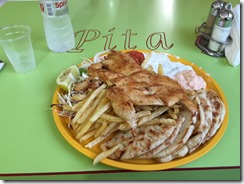 This day was 309 km in 6 hours.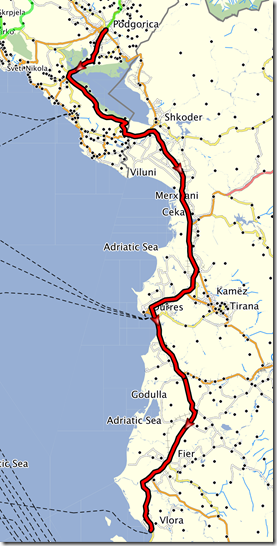 Total for the trip is now 4019 km.