Day started with a small breakfast that the Hotel San's receptionist created. Some bread, scrambled eggs with cheese, coffee and juice. Just enough to get my eyes open.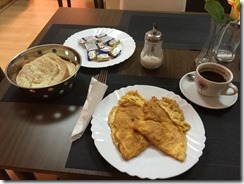 And again, nobody else at the breakfast, even the lights were not on.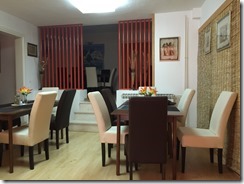 By 09:00 I was all packed and ready, but before leaving Trebinje I went to refuel my bike. After this started driving towards Montenegro, which was just a short 30 km ride through really nice mountains and raising to almost 1000 meters before entering the border crossing. Some other bikers also came towards me, mainly GS's and other's like that.
Border crossing was an easy one, no others there at the border so just in a matter of minutes I passed through.
At first Montenegro's side of the roads were a bit disappointing, new big road has been built and it did not look like this big in the map. But as I approached Bay of Kotor I managed to find a part of the old road which was much more interesting. And what a view.
Just one of these roads that really give a meaning for the trip!
And again, when leaving from Bay of Kotor again towards inland through Lovćen National Park I ended up into amazing road. If I remember correctly it had 26 turns before coming to the top!
I then continued towards smaller one lane road which was completely empty and really slow to drive. Lots of bushes, turns and tight spots. But very enjoyable to ride.
These were the types of roads that I really enjoy to ride. And this continued and continued. At one point I started doing calculations that my original route would take me some 12 hours to finish and as temperature was already 35 and more I decided to skip parts of the route and leave those to next visit.
Last 50 km was a bit more boring, but I was already feeling a bit tired of all small road driving so was in a hurry to get into the Hotel Evropa in Podgorica.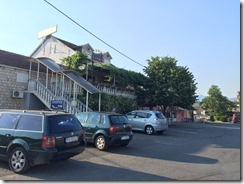 Once cooled down at the hotel I went for an 7 km walk around the city. Now it was already over 40 degrees and I needed to buy couple of bottles of water during the walk.
Dinner at the hotel and day was done.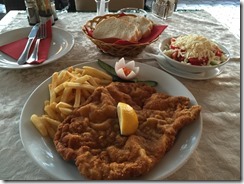 Montenegro did not disappoint me this time either and for sure will do another visit into these amazing roads. This was now my second visit not just driving through and this time I got even more smaller roads than last time.
Still even I cut out parts of the route I managed to drive 337 km in 7 hours and at the end it was already 40 degrees. On this temperature it is really hard to stay focused while driving.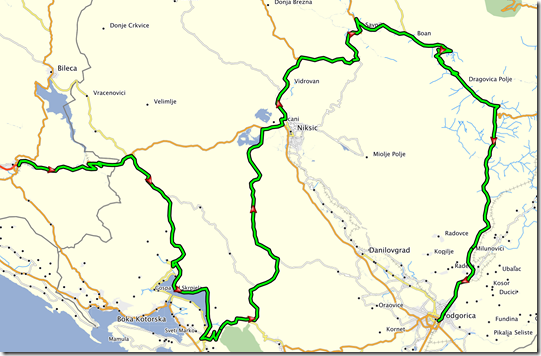 Total for the trip is now 3710 km.