Hotel Ibis in Dole was nothing special, normal French breakfast, clean simple room so easy to wake up, eat small breakfast and start moving forward.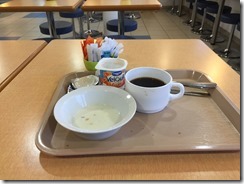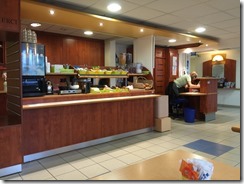 By 08:00 I was on the road again, for this day planned route was simple: fastest route to destination.
Just before entering Germany my bike started showing that it is time to get more fuel. I saw one potential fuel station on the route, but managed to miss that. End result from this was that I ran out of fuel – 100m before next fuel station!
For 20km or so I had already been in fuel saving mode and just drove behind one truck, but still ran out of it.
This was the only stop on the way and after 632km/7 hours later I was in my destination for next two nights.
On the way it rained quite a lot around Stuttgart, but stopped soon.
I was still having lots of issues with my Continental TKC70 tires, could barely keep in the pace of other cars on the German Autobahn. Still 120km/h top speed on these tires. Not good.
Radio and alarm clock in the room as well, not functional: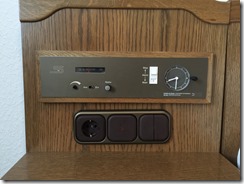 Hotel is small village hotel few kilometers out from next bigger city where I have a meeting scheduled for tomorrow.
After a while it started raining in here as well, but I was already indoors.
Dinner was going to be in the village's only restaurant, but as it was closed I took the next best option: Warm water and Elovena porridge.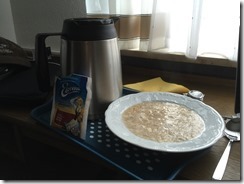 Rest of the evening went by finishing my material for tomorrow.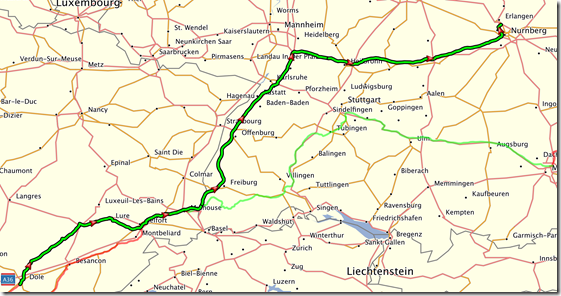 Total for the trip is now 4334 km.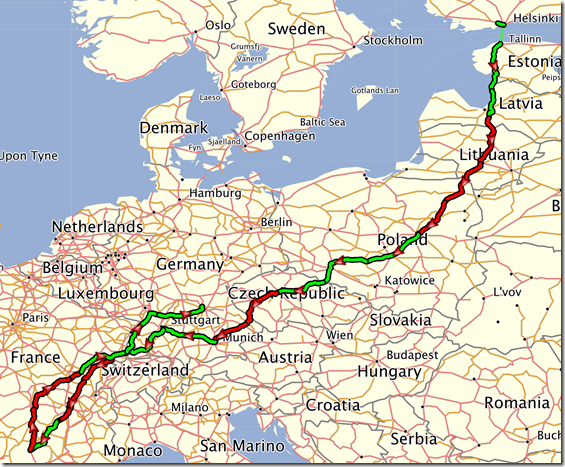 Trip continues again on early Wednesday morning.