Had an later breakfast than usual as at Il Giardino Delle Sete the owners were either not waking up that early. But this was quite fine by me, I had still plenty of hours left for the day.
Again, nobody else at the breakfast with me. I seem to book the small places just for me!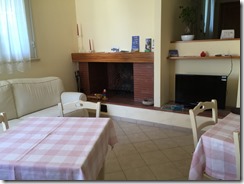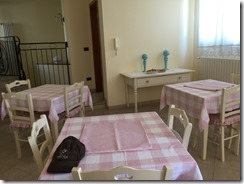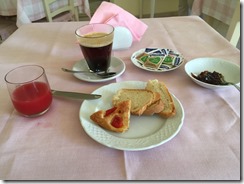 Breakfast was a bit weird, I'm not a big fan of having sweets for breakfast and this place had everything made by themselves. Include bread (or what that was called), pies and jams (many different kind of these).
By 09:30 I was on my bike again and ready to ride.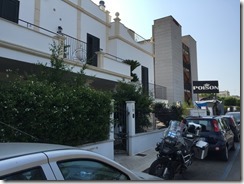 Bike was parked just in front of the B&B, they did offer me to park it behind the gates but gate was such a narrow that I decided that road side parking is just fine for me.
First 300 km was just a boring transit to more better area, had two breaks on the way to drink and rest. Could barely stay awake while driving this big highway… What a boring start for the day…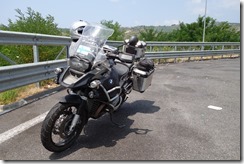 On the resting places people just throw their garbage out from the windows, shit on the asphalt (they don't even try to go to the bushes but just shit behind the car), in general this southern part of Italy is very full of rubbish. Not nice.
But eventually I got into more better looking roads and last 200 km were just perfect! And up in the mountains temperature was really nice 22-24 degrees! Could not have been any better.
I managed to find really small mountain roads again which were going up to 1300m high and partly I was riding in forests which were covered in clouds. Very nice ones indeed. These were in Aspromonte National Park.
During the last 50 km I nearly had to turn back twice as the road just disappeared somewhere and there was only narrow trail left but I just kept on riding and ended up into one of the ridges going towards my next destination.
For the last 20 km it took me more than an hour to drive, needed to take it extra slowly as road was really small and narrow.
But finally after 519 km and 8 hours I managed to get into Hotel Continental in Reggio Calabria.
Got bike parked in front of the reception – again – hotel did not have any other secured parking.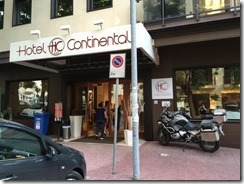 Did a long walk around the city, this one has had better days as well, lots of garbage everywhere, trashed houses, places etc. but also lots of people walking around.
And finally food as well. This time decided to try out some seafood which I usually try to void. This one was quite good though. Ristorange Pizzeria La Veranda del Villeggiante was highly recommended by the hotel receptionist and it was a bit further away from main tourist area.
After this my day was done and went to sleep early. Day had been quite long.
This day was 519 km in 8 hours.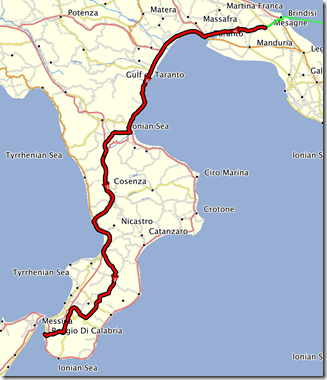 Total for the trip is now 4564 km.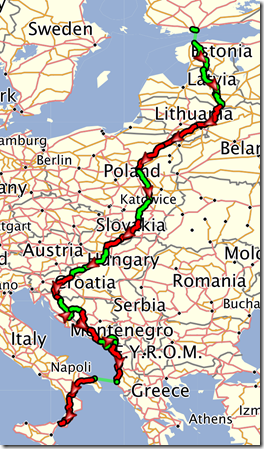 Two more riding days and I will be in my half way place where I will be resting for a week.