Finally the day was there again! Long waited vacation was there again.
I had originally planned to leave on Thursday morning, but I had somehow mixed the ferry booking and was pretty much forced to take the one I got and it happened to be the one on 18th of June, Wednesday night ferry leaving Helsinki at 21:30 towards Tallinn.
Plan was now to drive directly from Tallinn to Warsaw using Via Baltica and not take any smaller roads due to the fact that I was driving by night.
Everything was already packed, just some fine tuning and I was ready to leave.
First stop was going to be my local gas station, I was not going to stop in Tallinn for fuel as I wanted to get as fast forwards as possible.
I was an hour before ferry departure at the harbor, but everybody was already queuing in there. Couple of other bikers were waiting to board as well, but not really many.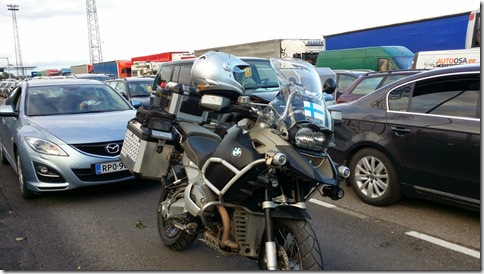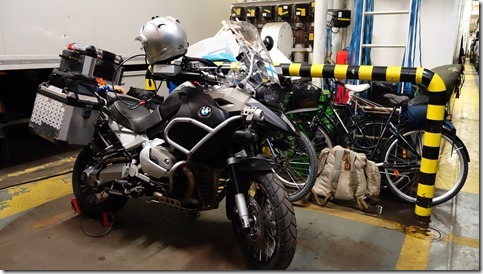 At the ferry I found a good spot to sit and took probably an 15 minutes worth of small powernaps. On the way to car deck I made a small detour via shop to get the usual dose for the journey: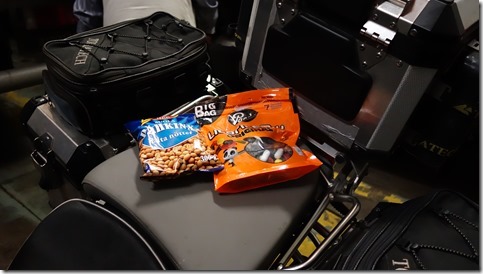 Ferry was pretty much on schedule, so about mid night I got out from it. My navigator route was somehow giving mixed route instructions now and was telling that calculated route was going to be 1600km long! Something was not right… So I took the hotel name from favorites and just drove.
Night was quite cold, only 7 degrees and I needed to take few extra stops to warm up a bit and once to refuel after I had driven some 500 km.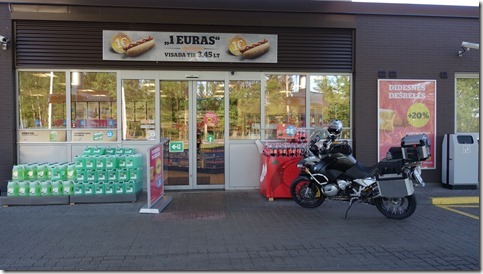 At this point it was already morning, took some coffee and some bread as well, breakfast time!
Sun was also starting to shine so switched on the sunglasses.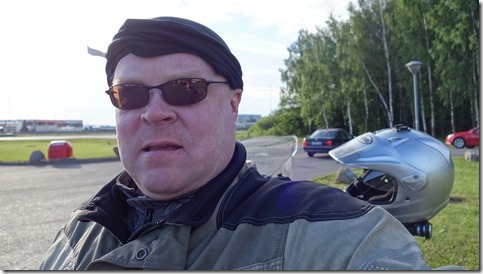 Air wasn't getting much warmer, still some 7-9 degrees so I was still freezing a lot! Now I was really missing all those extra clothes I left at home… no wonder I had so much space in the bags…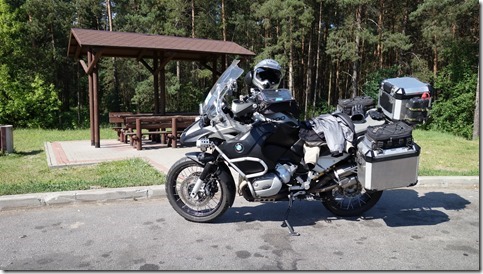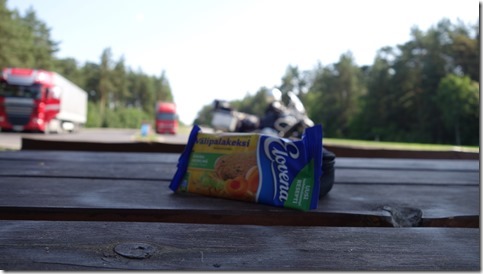 Eventually it was getting warmer once the sun raised and it got up to 26 degrees once I got into Warsaw. Quick refuel there as well before getting into the hotel.
After this there was some roadblocks and I was forced to take a detour and the 5 km to the hotel turned to be some 15 km detour but I managed to find myself to the hotel Ibis Centrum and parked bike just in front of the reception.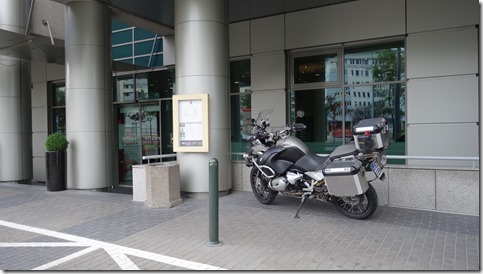 After unpacking the bike I took few hours sleep and then went for a walk and to find something to eat.
Then I was pretty much done for the day. Time for a good night sleep.
Total driving for today was 1111 km in 18 hours including the ferry from Helsinki to Tallinn.