Had an excellent breakfast (well, if you can call Italian breakfast excellent, but best in Italy so far) and started packing again.
Checked out from the hotel and by 09:30 we were on the road again.
Had some stops on the way, roads were not that nice, mostly bigger roads just to get us moving.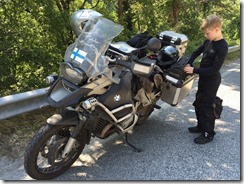 And as San Marino just happened to be on the way, new RSM sticker for the bike.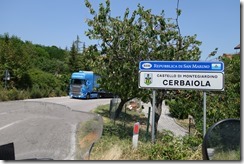 Here we also managed to find few kilometers of gravel road going down hill.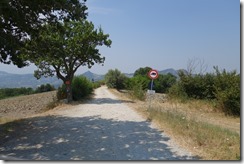 Before this one we already had to turn back from one road as it was blocked.
At one point stopped to get more fuel, but my Visa card was not accepted so this changed into an ice cream stop. Need to get more fuel later then.
Eventually we found our next Hotel Daniela in Ferrara.
Man from the reception ran down to offer us an garage option as well, but it was so hot that I felt better just to leave the bike behind the hotel.
Long 12 km walk around city was our task for the day, right after cooling down a bit.
And some McDonalds for dinner.
As McDonalds ice cream was not this day's best, needed to make an extra stop.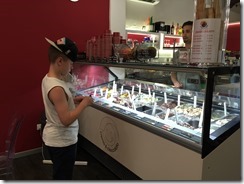 After long walk back to the hotel we still needed to get some more drinks before day was done.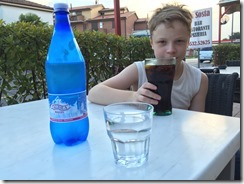 When we got into hotel again, had a chat at the reception and found out that the guy over there had also an BMW GS (Hello Giuliano!). No wonder he was so interested on us. GS driver always recognized another one.
This days driving was 336 km in 6 hours.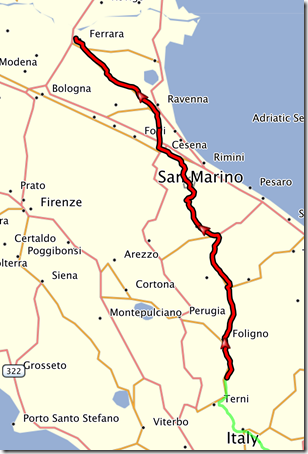 Total for the trip is now 6697 km.