Had on lazy morning, breakfast in Tampere Maja was about to start only at 08:00.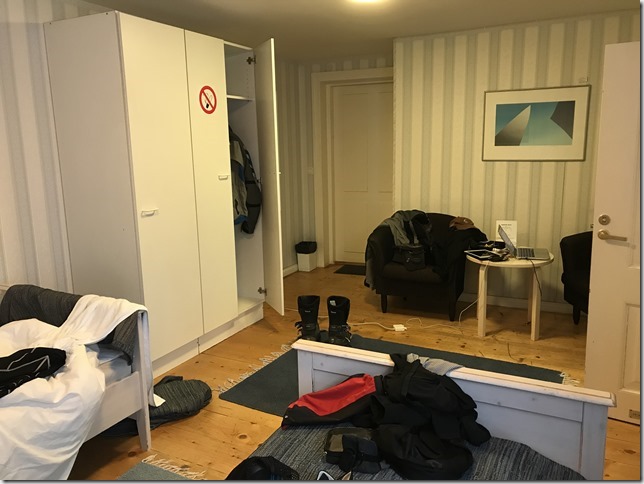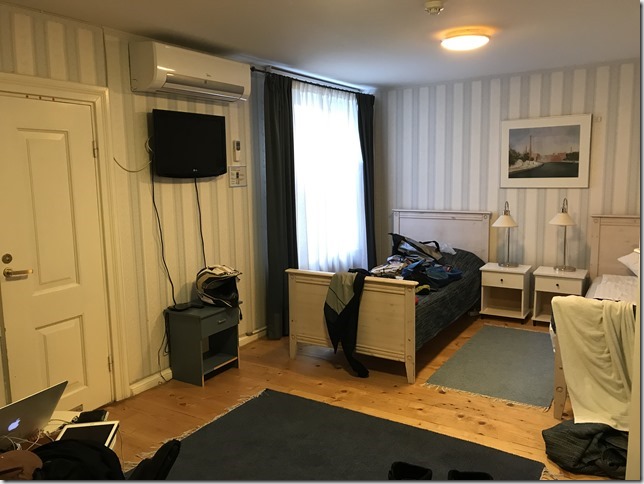 Breakfast was just fine, some bread, porridge, juice and EXCELLENT COFFEE! Finally! I have really missed good Finnish style of filtered coffee!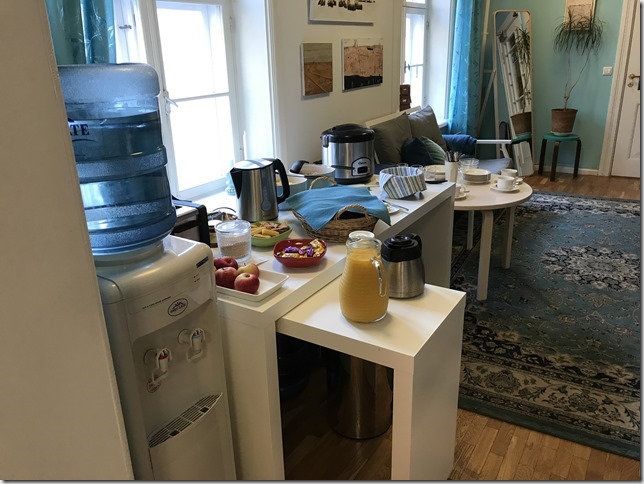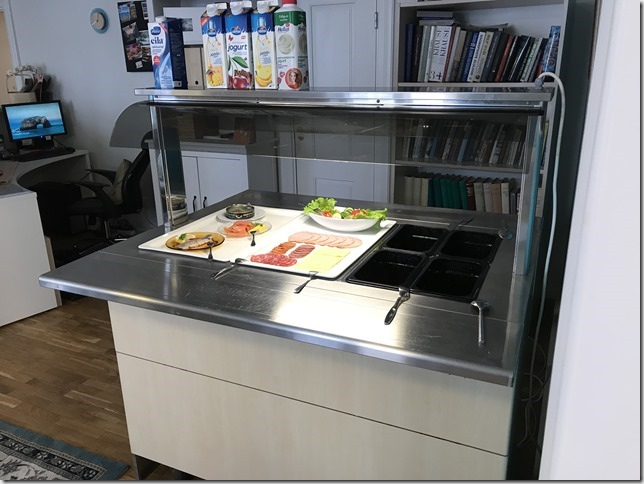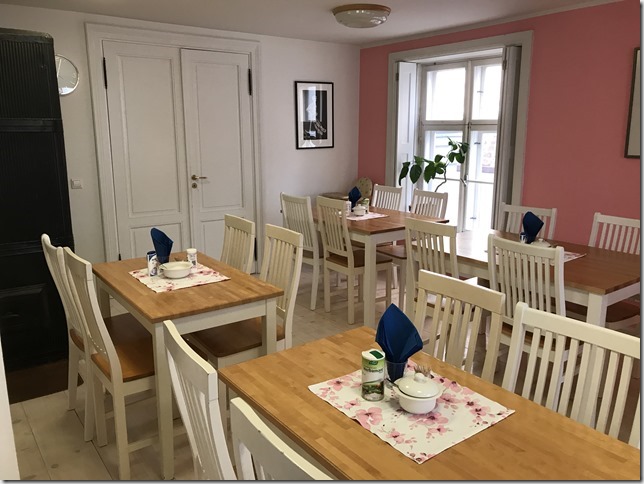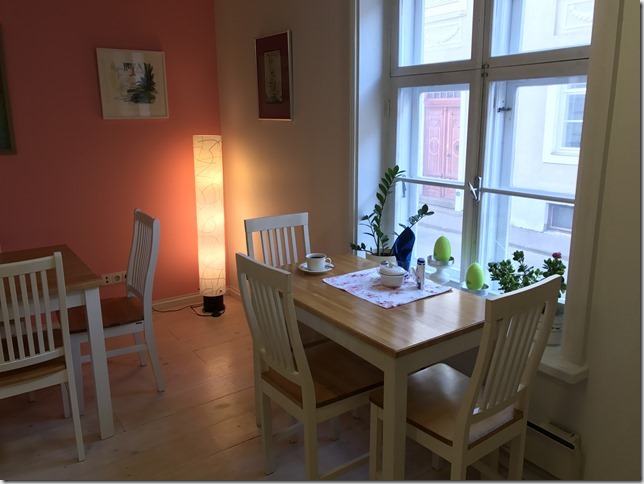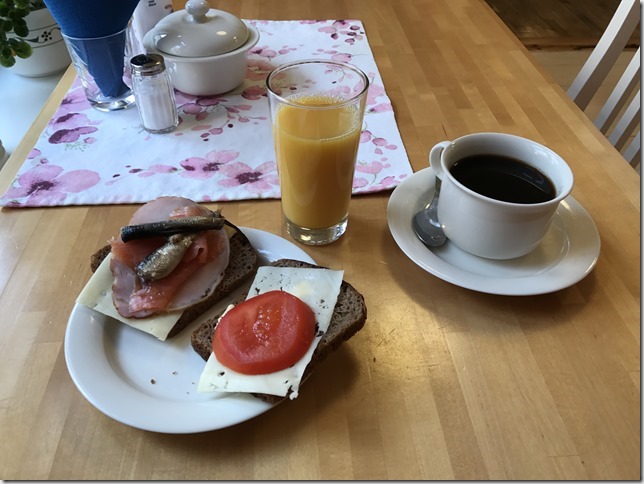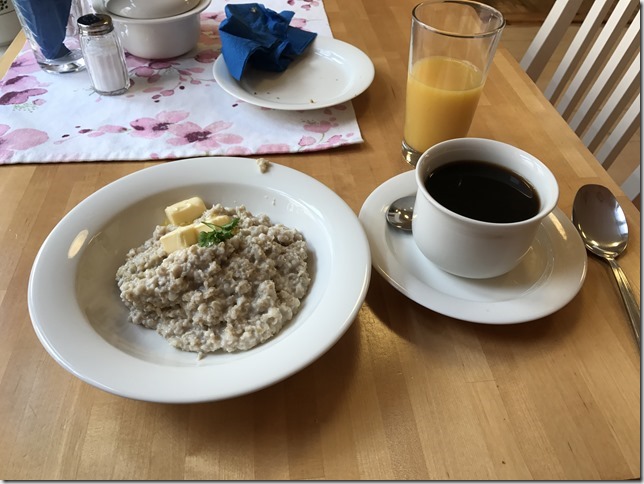 Some decorative candles in the breakfast room: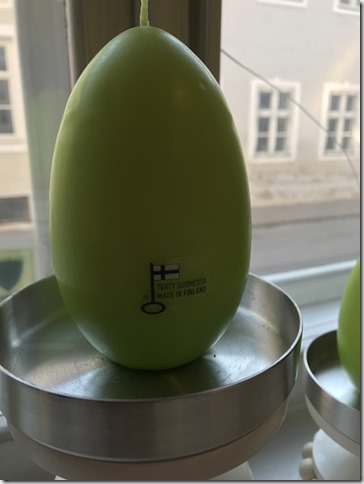 By 09:00 I had everything packed and ready to ride again.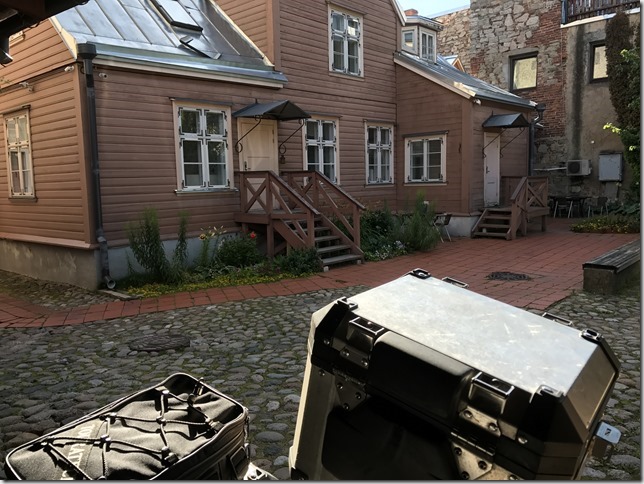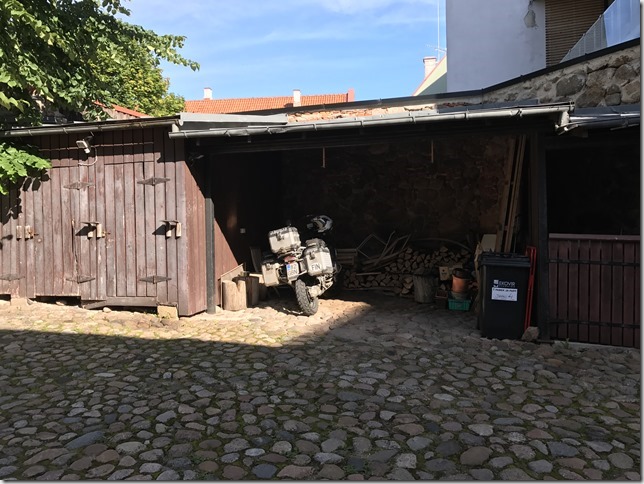 Took it really easy and drove slow and nice to Tallinn. One stop for fuel before the harbour: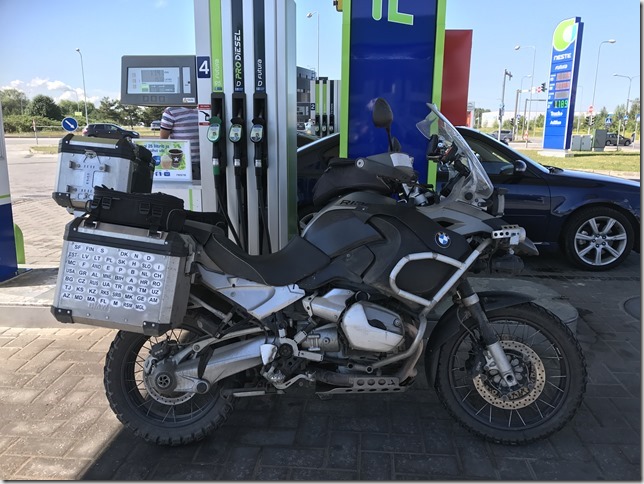 And second one to get some drinks pack home: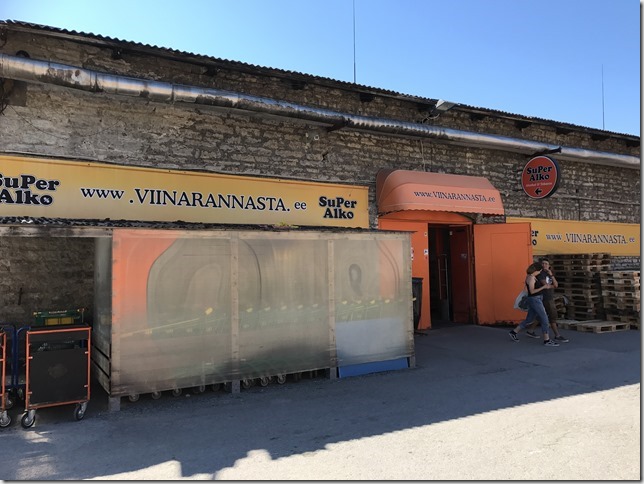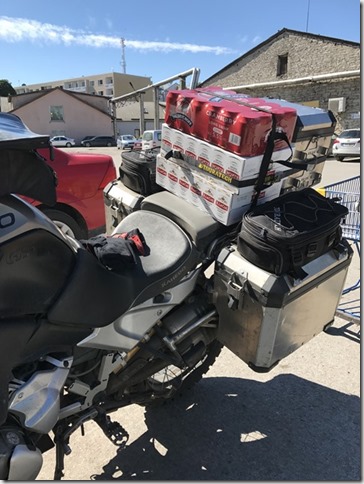 I had reserved business lounge for the ferry and part of that was priority car place. Me and one other biker got our bikes parked in the very front and would get out among first ones.
In business lounge food and drinks are also included so had an excellent lunch: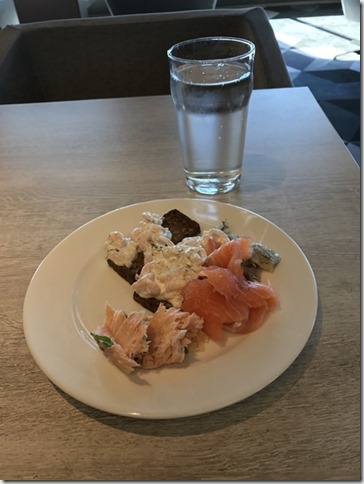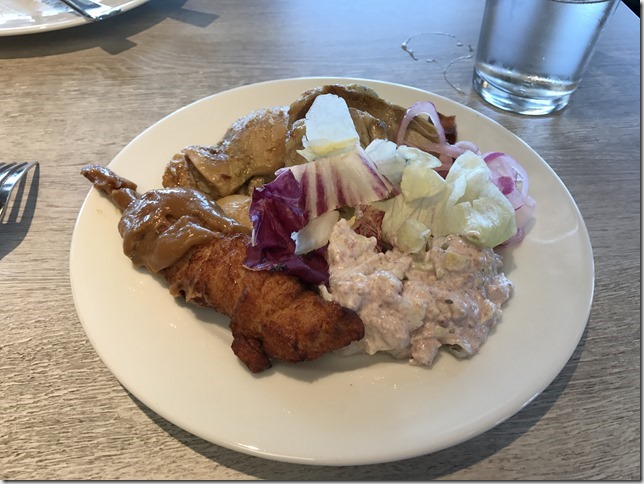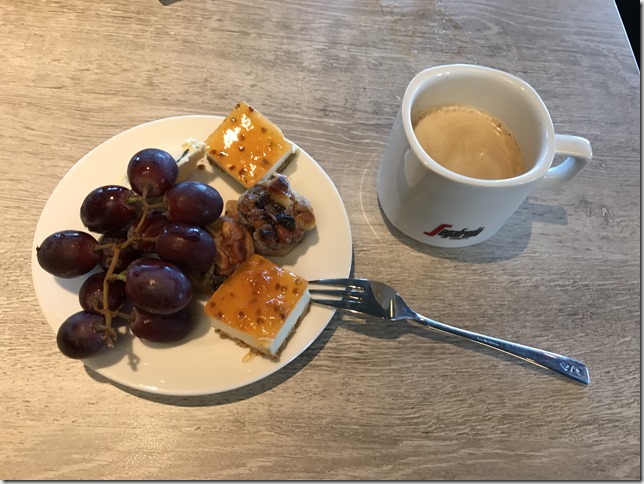 Rest of the time it was then just spending time and waiting for ferry to arrive to Helsinki.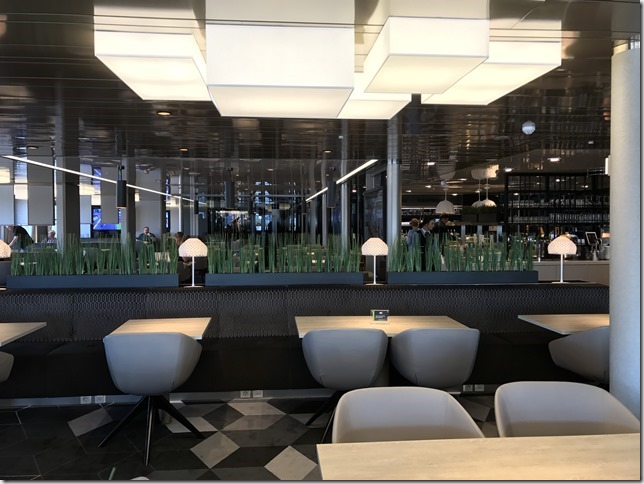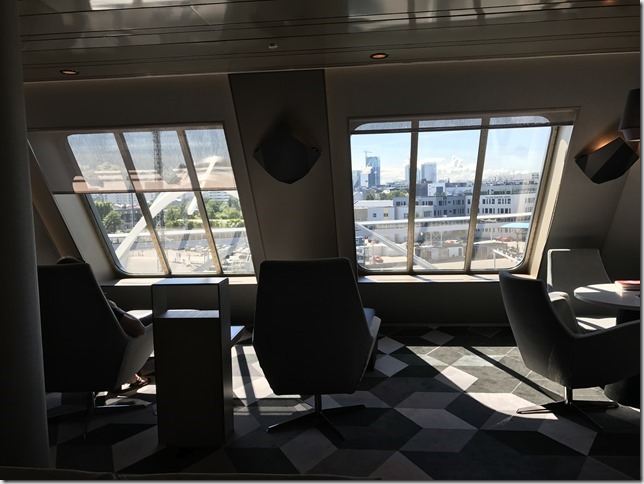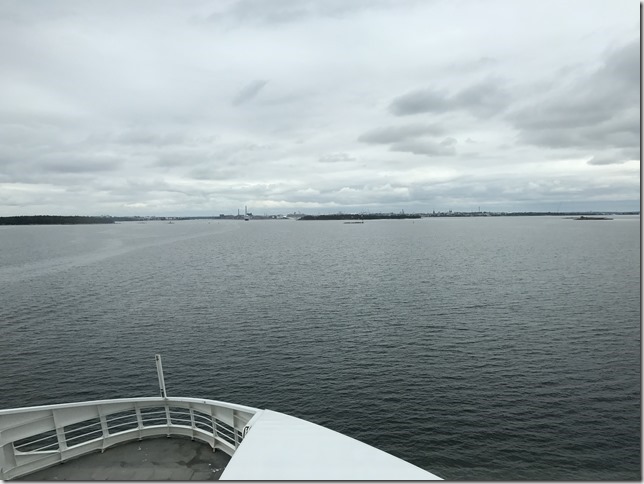 I was first one to get out from ferry in Helsinki and it did not take long until I was back home. There I noticed this break in the rear tire, not going anywhere far with this anymore…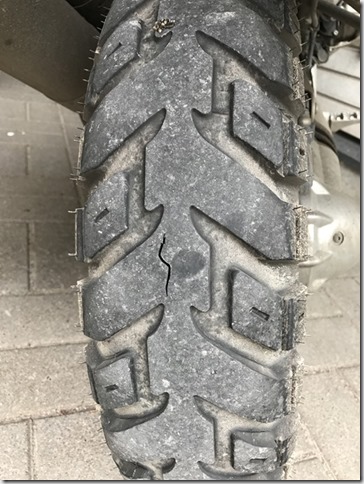 This day was a short one, only 219 km in three hours (+ ferry).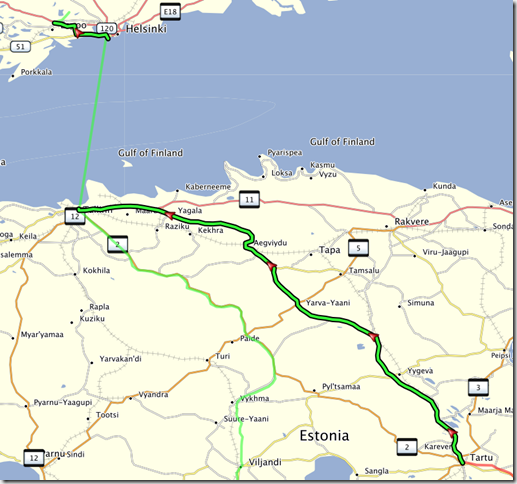 Total for the trip became 7897 km.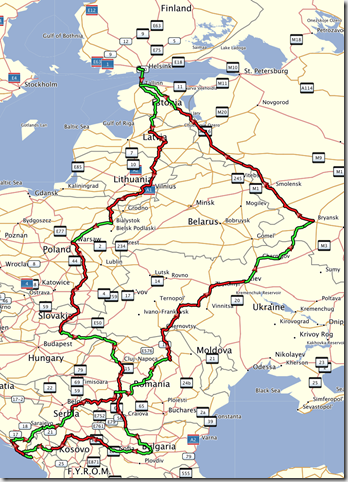 Now what is left is to get the bike serviced and trip is done!