Once I woke up started thinking about the route for today and tomorrow. I still have the option of going through Tallinn or via St. Petersburg and I decided that final decision is done based on how the driving feels today. St. Petersburg route would almost for sure mean one more night compared to Tallinn option.
Was downstairs bat 07:00 for breakfast, couple of other quests there as well.
Breakfast was just perfect, would make me drive all day long with this.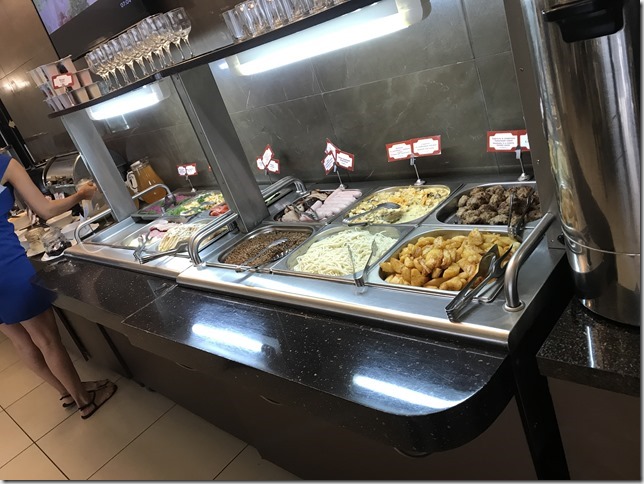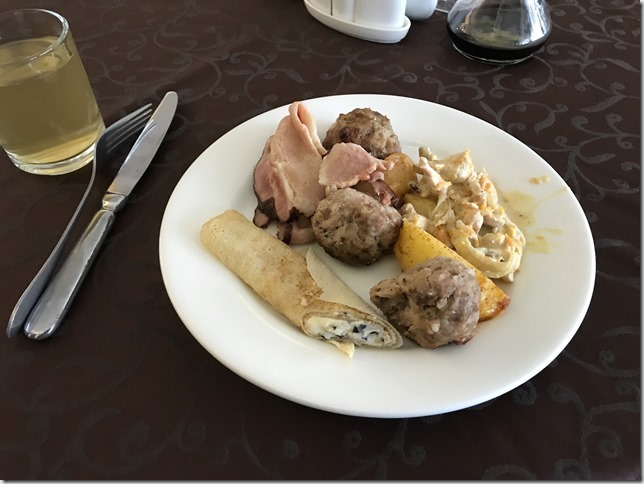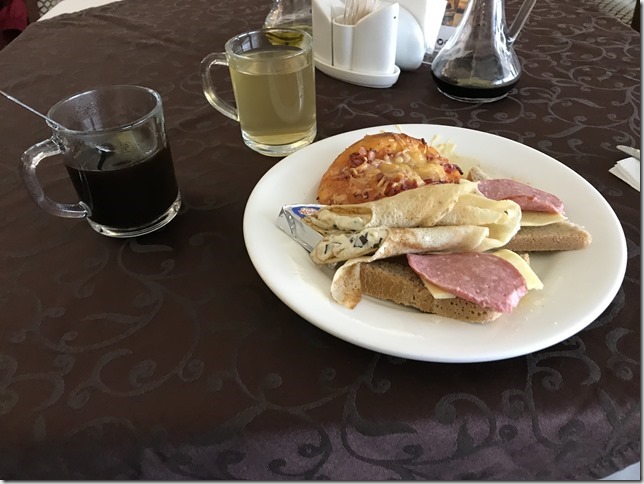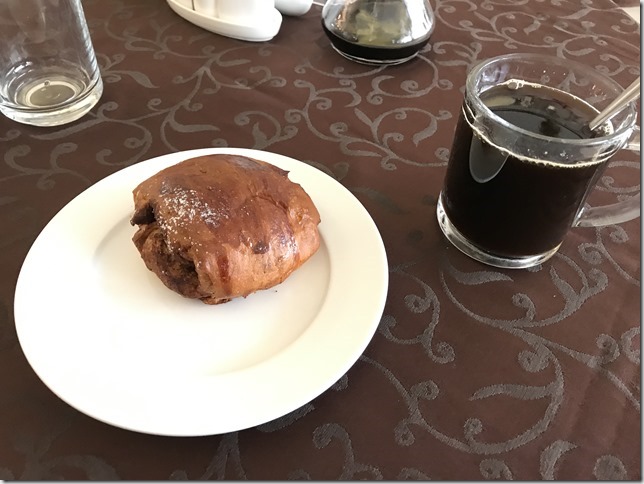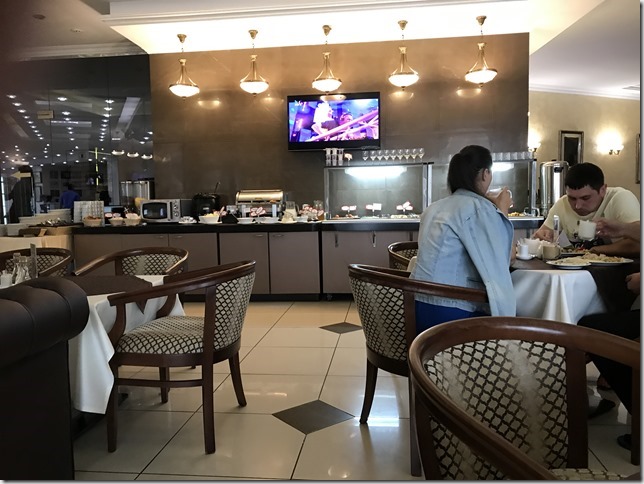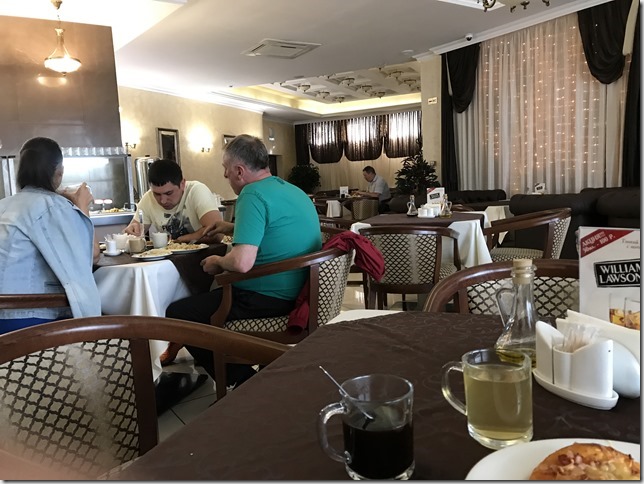 After breakfast quick packing and by 08:30 I was ready to ride again.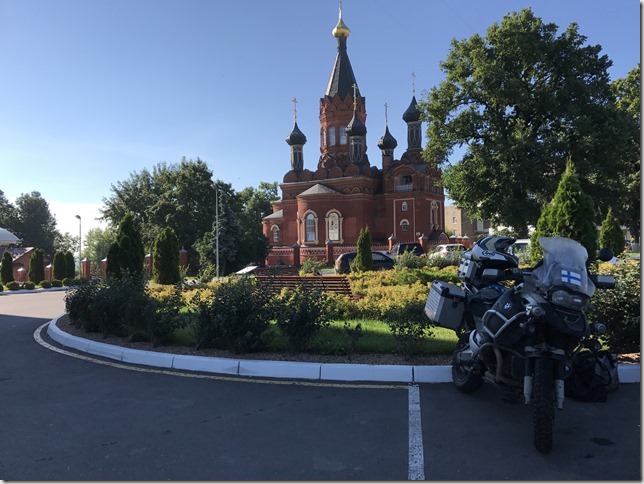 Road I was driving was a known one and by memory picked one fuel station to get some more fuel.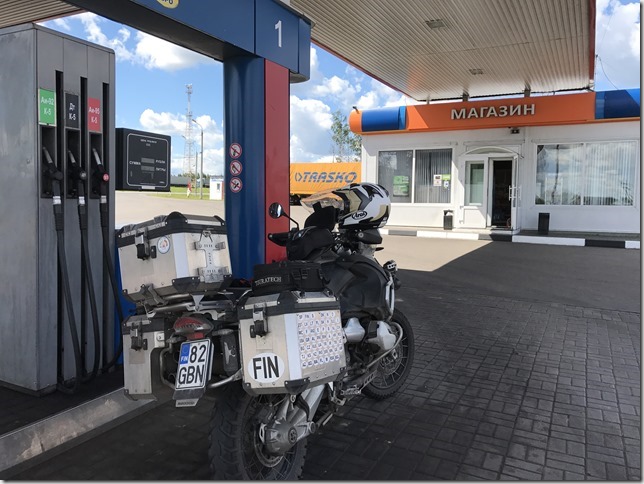 At one point a decision was needed which route to take. Road ahead was a toll road for cars, but motorbikes are free to just drive through. Took the direct route.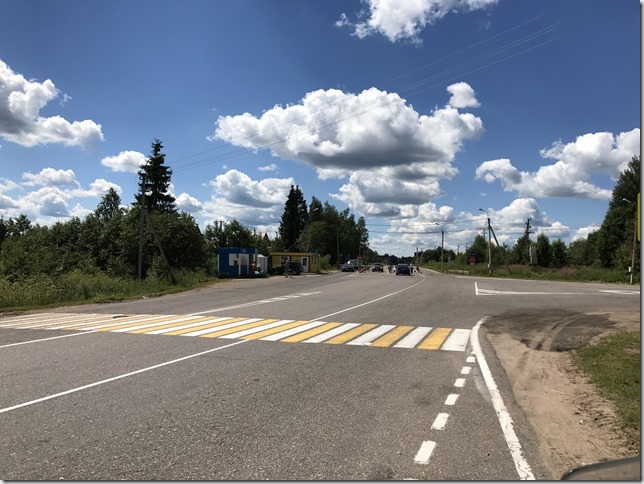 I had already my mind set to going through Estonia back to Finland as weather near St. Petersburg was looking really rainy – again.
One more stop to see how are the ferries and my general timetable. It was already quite late so decided that I'm not getting into Finland today, but instead booked 13:30 ferry from Tallinn to Helsinki tomorrow.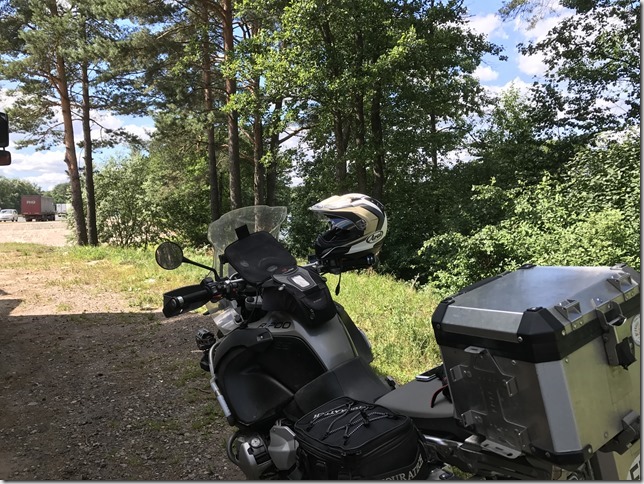 Just before Pechory border crossing took last stop in Russia for fuel: 34.11L was 1369 RUB (~19 EUR, 0.55EUR/L…).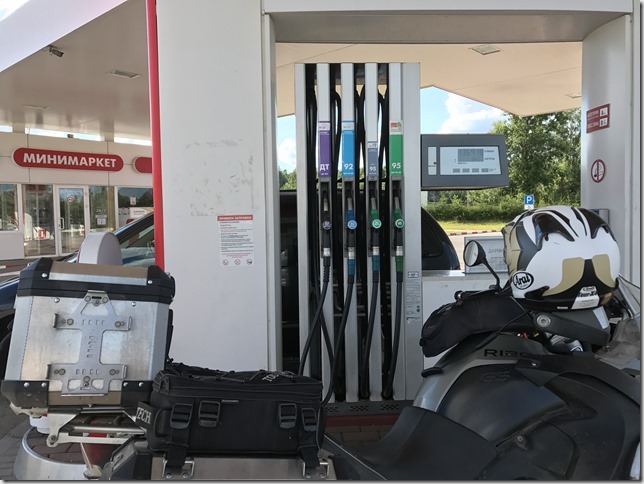 Border was not that fast, but eventually got through and once on Estonian side took a stop to find a place to sleep.
No cheap options nearby so decided to drive to Tartu and into Tampere Maja which I have visited before and knew that it had a good parking, nice rooms and excellent location.
So another 90 km to drive.
Bike parked under the roof, safe and not visible from the street.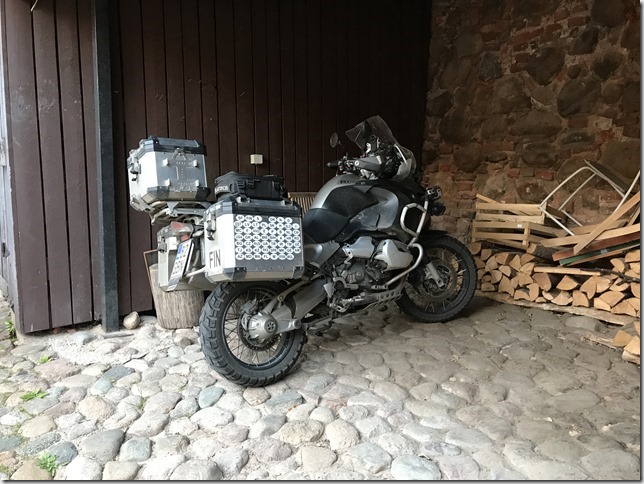 Once I got all my stuff into room took a walk around the city and to get some food.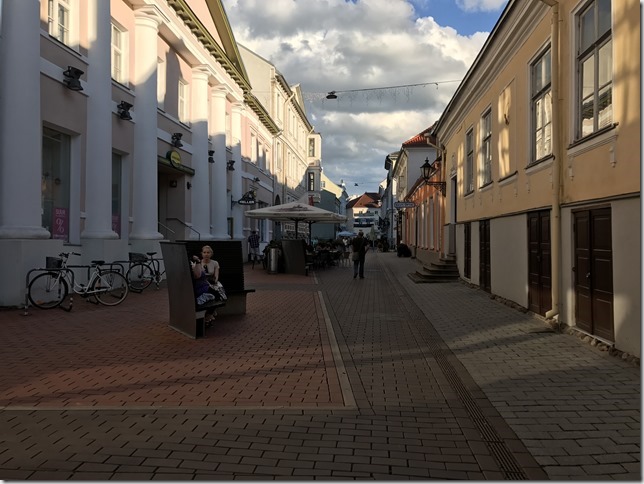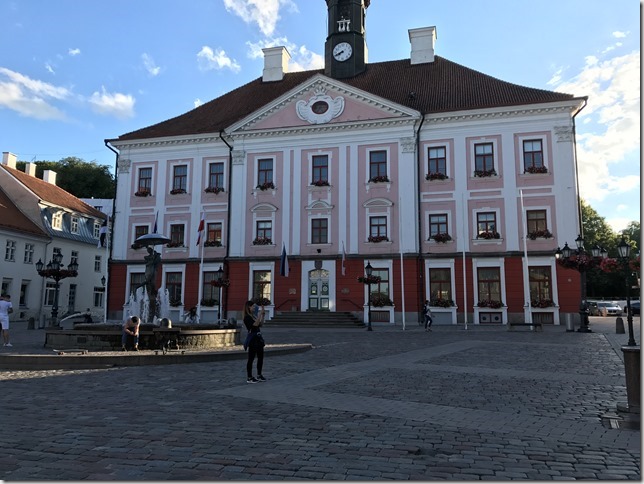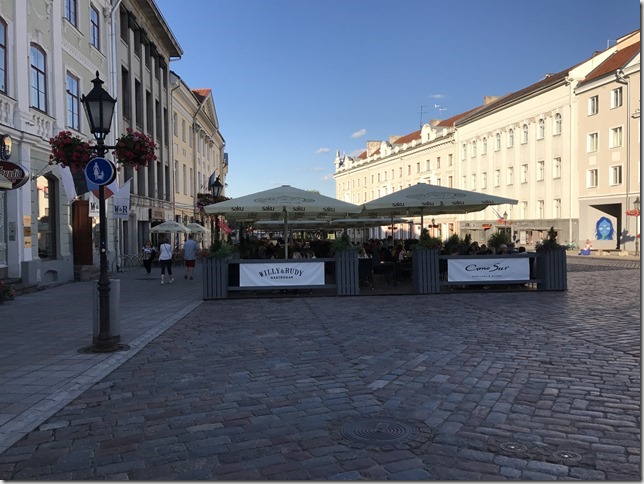 Was still quite full from the breakfast so took just a tuna salad for dinner.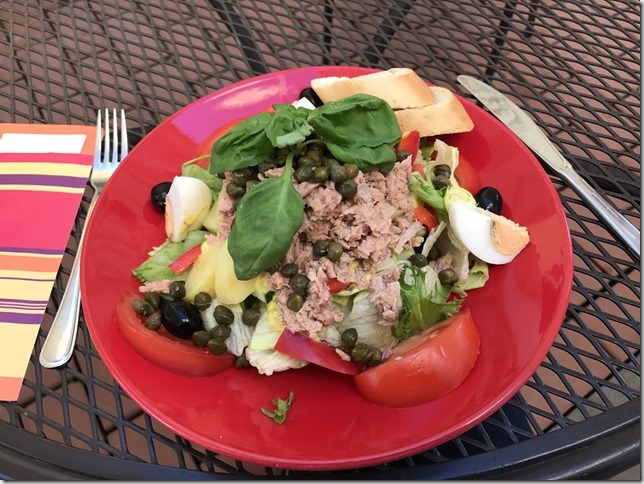 After this day done again. This day was 843 km in 11 hours, not a short day after all…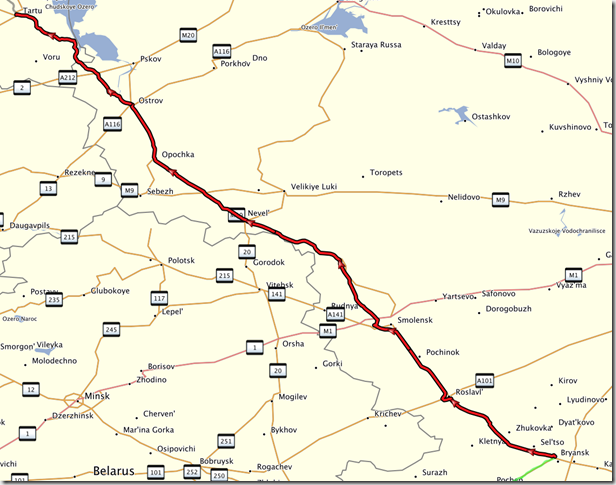 Total for the trip is now 7678 km.