Our third driving day started from Duisburg after good night sleep in Hotel Novotel. Our goal was to take it slowly and drive whole day and next night to get to the Viking Line Isabella from Stockholm to Turku.
We finally arrived at 06:00 to the ferry terminal after driving 1486 kilometers using this route: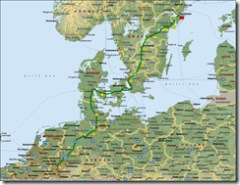 After getting to the ferry we went eating breakfast and slept for couple of hours to get some more strength to continue from Turku to home in Espoo, Finland.
Our last piece of driving was *only* 153 kilometers: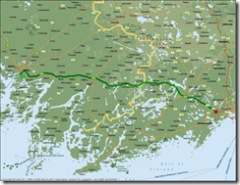 It is now easy to smile as everything is behind, we managed to drive ~10 000 kilometers in ten days while staying also in one place for a week making total trip time to 17 days.