I installed during the winter Power Commander V and AutoTune module for it and been now experimenting with it.
After some cruising with zero map AutoTune suggested these changes into the base map: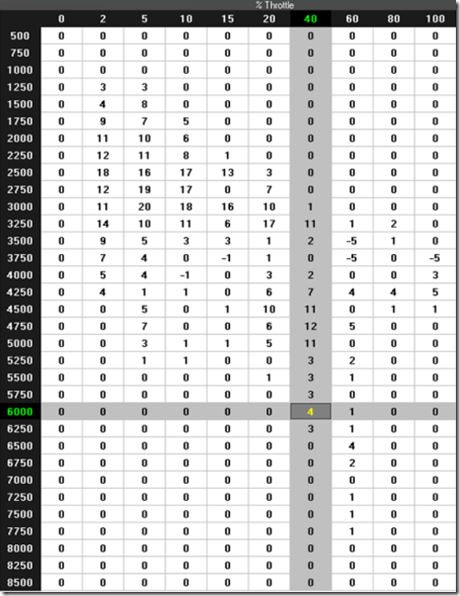 After that I took the bike to dyno run to see what the actual power and torque really is.
We made 5 runs and after each run there was significant changes to the power and torque.
This is now the map that AutoTune made after these 5 full runs: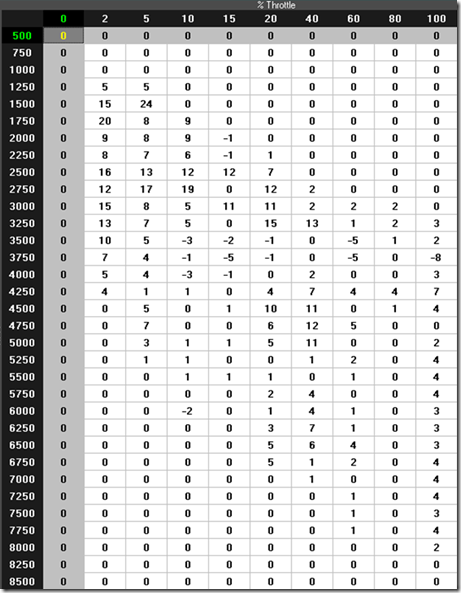 This is the final result of the last run: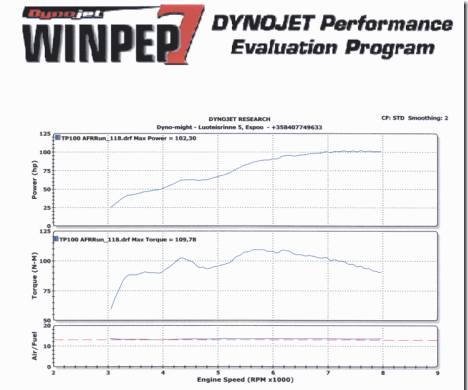 So max power 102,30 and max torque 109,78.
These are now just a result of adding Akrapovic 2-1-2 Titanium Full Exhaust system, Power Commander V and AutoTune,
Sad enough I did not took the bike to dyno before these modifications…