Plan for the Summer of 2011 is starting to formulate again.
This time theme is Caucasus.
And of course this will be an adventure trip with the motorbike – this year not as big as last summer.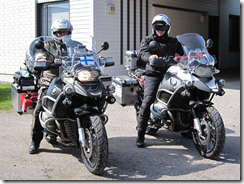 So we will be travelling from Finland using some route to Turkey, stop for a family vacation and then continue towards Georgia.
From Georgia we will make quick visits to Armenia and Azerbaijan before continuing through Georgia and Abkhazia and Russia to Ukraine and Crimea. And then some route back to Finland.
Route looks a bit like this: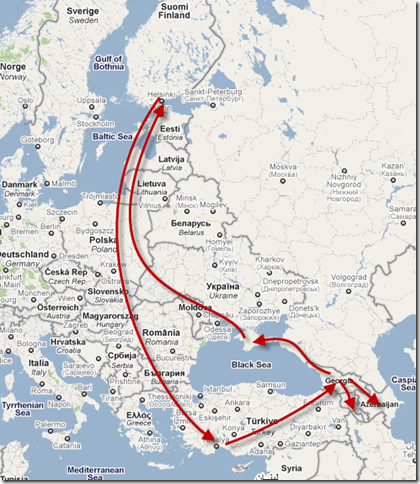 We will have also tracking devices with us and will post later link to on-line tracking page of our path.
Some additional plans also include visit to Syria, Lebanon, Jordan, Israel and Cyprus, but these are still under planning mode. Especially I will not be attending these because of the stop in Turkey…