Day started a bit slowly, we already woke up around 6 am, but realized that there was nobody in the hotel reception to cash or give us breakfast… So we waited… At 7:30 there was a lady coming in, made us breakfast (we seemed to be only guest at the time…) and we also managed to pay the hotel room.
So around 8:45 am we were On The Road again towards Turkey.
We crossed Turkish border after driving two hours and 200 km, border crossing was quite easy, just few cars on Turkish side and this time Greece border was neither on strike…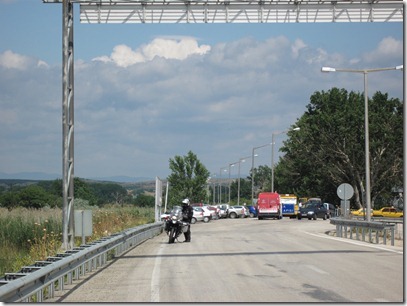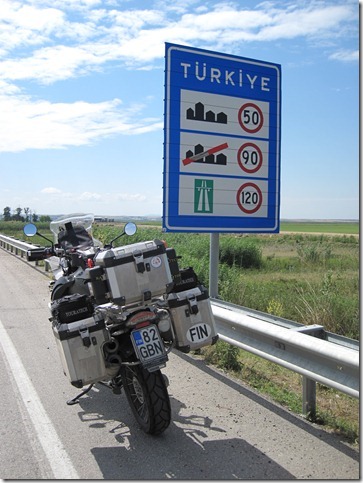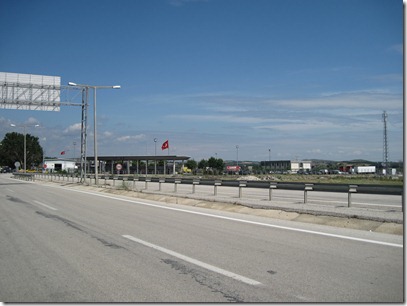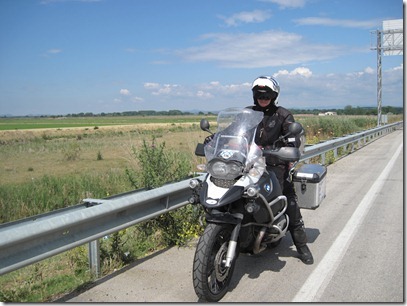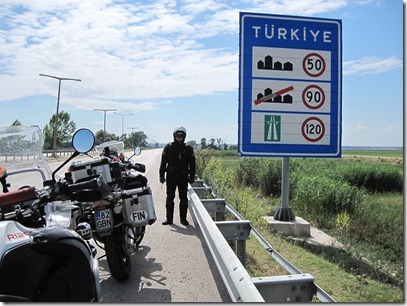 On Turkey side road was quite jumpy, but otherwise in excellent condition and suited very well for our bikes.
From Gallipoli we took a ferry to Asian side of Turkey. This took only some 30 minutes and once we got in, ferry took off so perfect schedule.
Ferry was totally full, we drove our bikes to the area were passengers usually go in and there was not that many centimeters between our bikes and the gate in.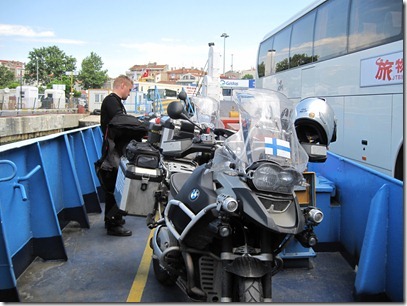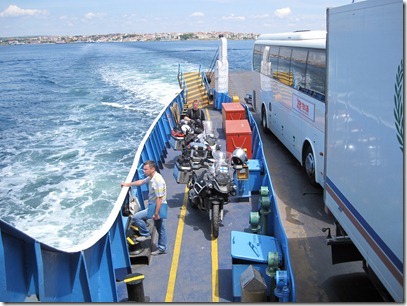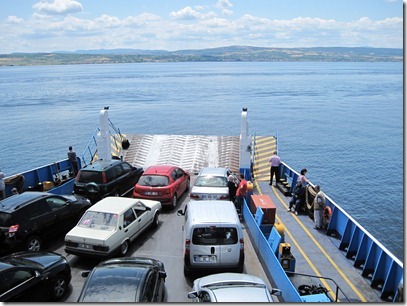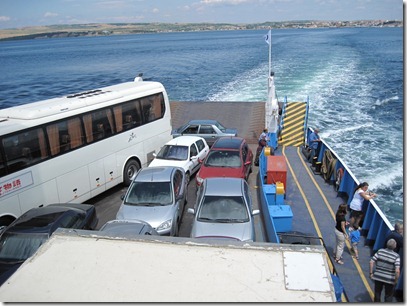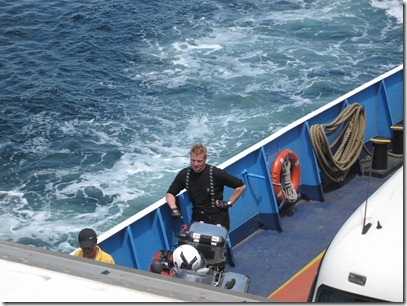 After riding 515 km we made it to our hotel in Ayvalik. We had chosen hotel called Hotel Antikhan.
Hotel

Hotel Antikhan

Address

Sakarya Mah, Cumhuriyet Cad. No:216
Ayvalık (Balıkesir), 10400
Turkey

Phone

+905367930787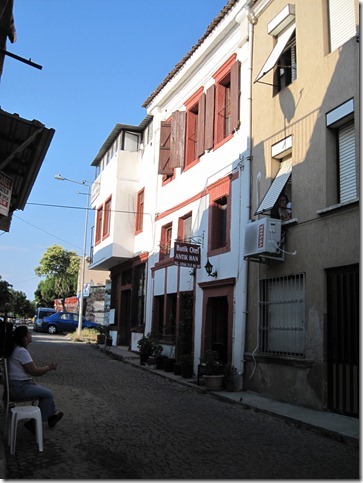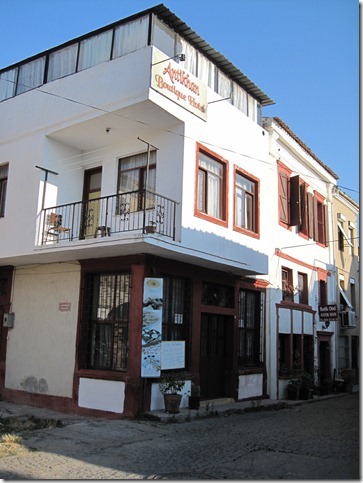 Very nice small hotel that fit our budget & location.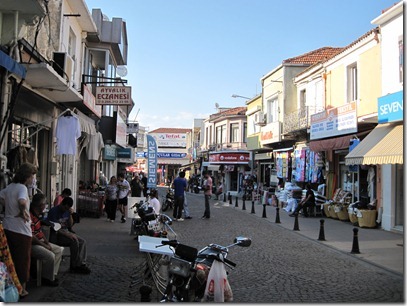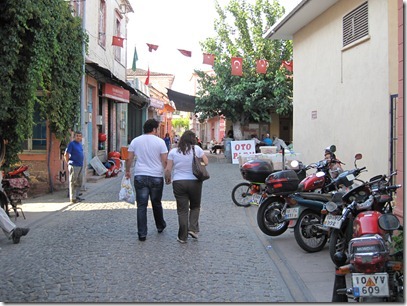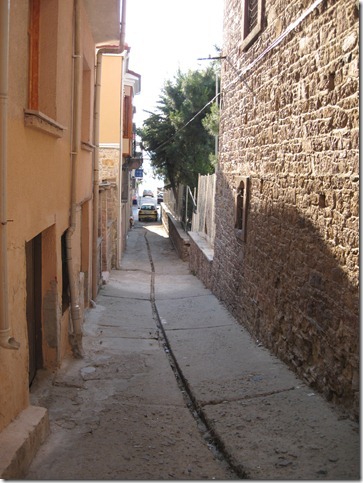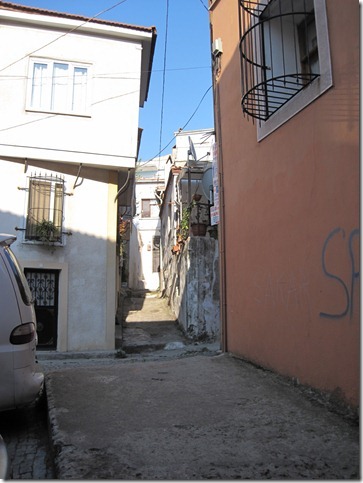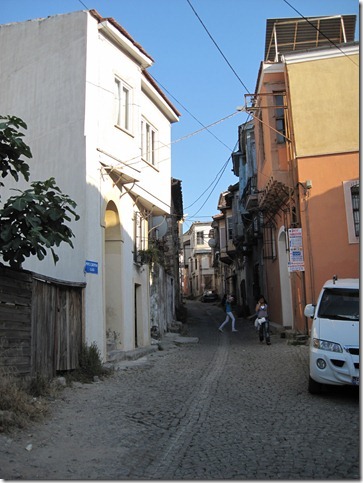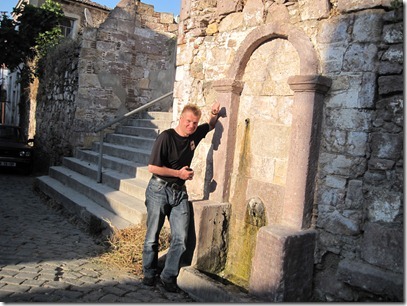 After walking in the city we had a help from hotel to figure out how ferry goes from Turkey to Cyprys and for that we had a bit surprise waiting: no ferry on Friday or Saturday!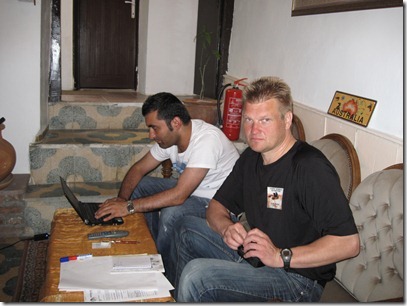 After that quick dinner with some seafood and day was done again!
Todays track was 512 km in 7½ hours: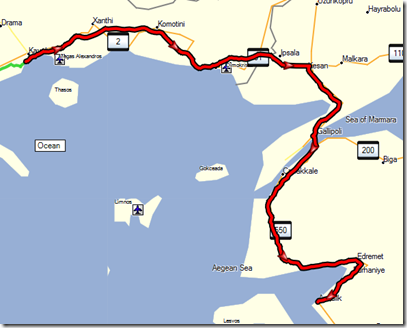 Which brings total mileage to 3374 km: