Got a bit late start for the morning, breakfast was at 8:30…
We also had some hairy one to eat with us.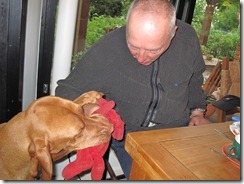 Also our start was a bit delayed, we got on the road as late as 9:30… and it was still raining a bit. We drove in light rain some 3-4 hours.
For target this day we had set to drive to southern Germany, which was our original target for yesterday. This long trip I have done multiple times to same location, but as we have this new driver with too little tank which forces us to stop every 230km, we are really slow. And then there was the rain as well…
We just took the fastest route towards Touratech shop in Niedereschach to buy some new gloves for the guys and I bought water filter Katadyn Pocket that I did not manage to get while in Finland.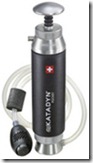 This I should need latest when entering Morocco.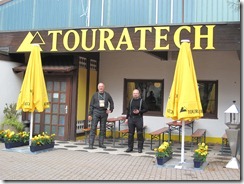 After this we drove only few kilometers to Villingen-Schwenningen and into the small hotel I found from Zumo's POI list. Quick walk around the village, some local German food that is found everywhere and day was done again.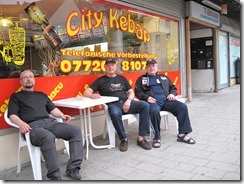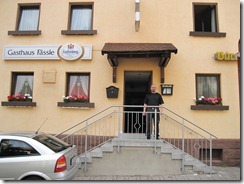 This day was 724 km driving in 8½ hours.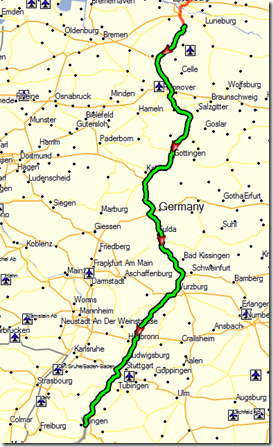 Total for this trip is now 1757 km.