This years first adventure is going to be ~1000 mile (actually this is 1624 km) ride in less than 24h in a route above Polar Circle.
For the ride I will be using my BMW R1200GS Adventure with special tires with spikes.
We will start the ride around 17th of February, early in the morning from Levi and start riding across Lapland.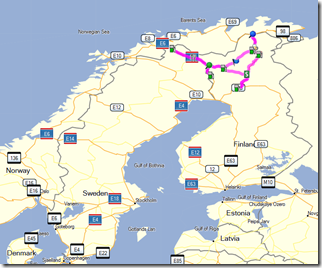 Weather looks very promising now, only around -10° Celsius so we should be well above our comfort zone.
All gears are packed, tested and double checked so now it is just time for a ride!
I will be publishing here later on an SPOT link so that following the ride is possible real time.
Adventure is waiting again!