Almost managed to pack everything into bike, some small adjustments but pretty much all I was planning to take with me is going to fit.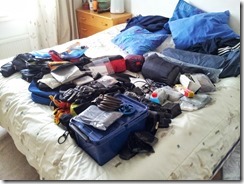 Compared to last year, this time I need to take camping gears as well. There are couple of days when I'm in the areas where it would be really hard to find any hotel so I have now a backup.
Tomorrow I will still need to pack my so called hotel bag which has all the needed stuff for that purpose and also finalize rest of the smaller ones like snacks, video equipment etc.
First leg looks like this, some 1900 km which I should ride in < 30 hours from Espoo to Kiev: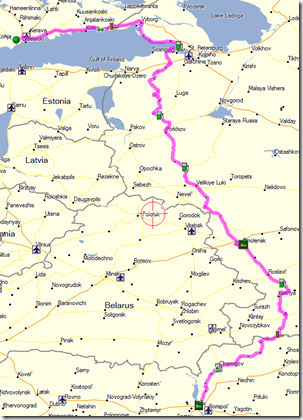 Just in case, I have looked few hotels on the way if it happens to rain or otherwise feeling tired.
All in all, me and my GSA are pretty much set for the next adventure!