Breakfast at Hotel Gustavs was starting pretty late, 08:00. They did have breakfast room and check-out in the same building so no morning walk needed.
Breakfast was fine, nothing fancy but just enough normal bread, eggs, juice and coffee.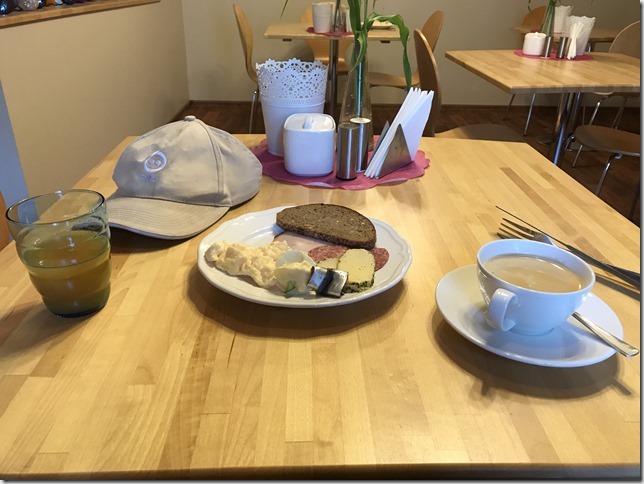 Rooms in this hotel are all different. Mine had separate bedroom and a living room.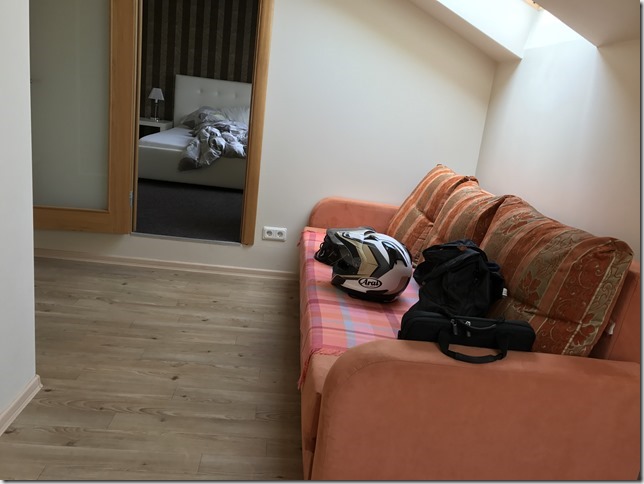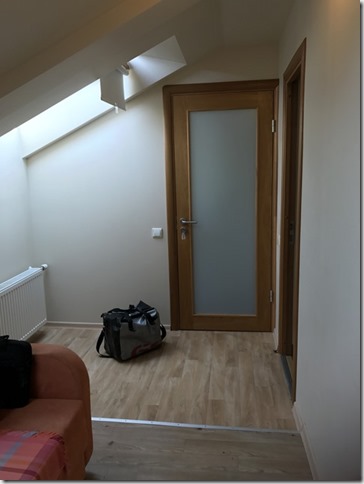 Was having a really lazy morning and I was leaving only at 09:45…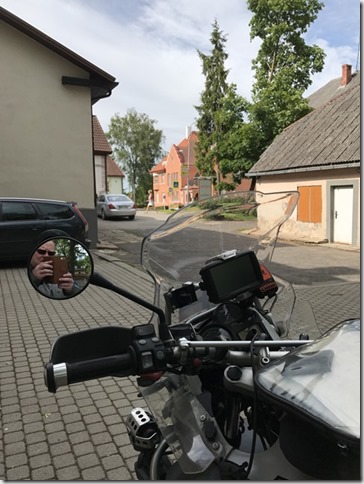 First stop was for fuel somewhere.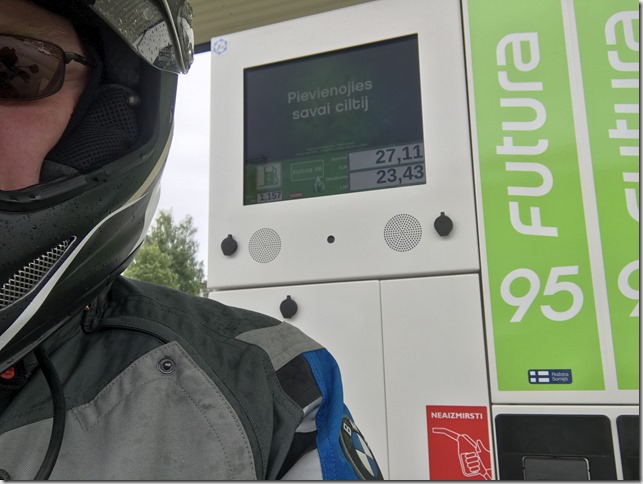 I crossed from Latvia to Lithuania again via really small border crossing. Road from Latvia to the border was dirt road and as it had been rained it was really slippery. Good for me it lasted only few kilometers.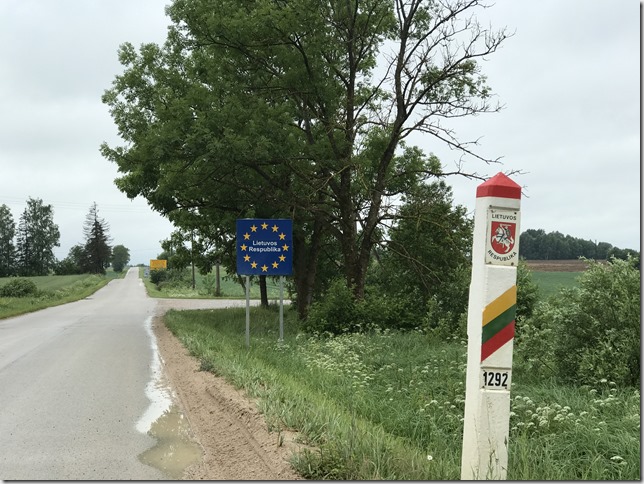 Soon it started raining so much that I decided it is better to put rain equipment on and stopped on one bus stop to do that.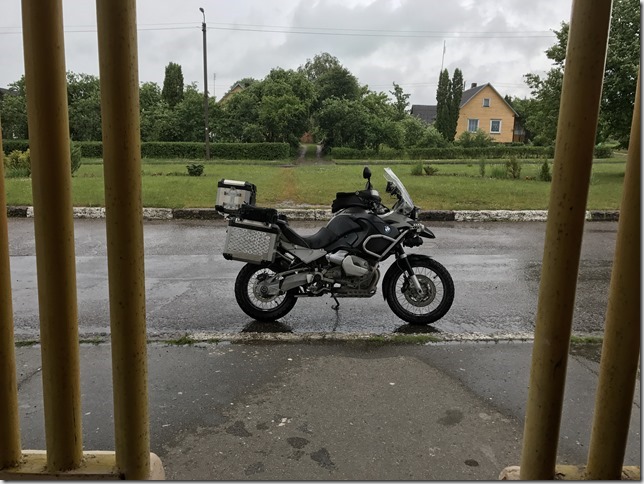 And some two hours later while I was driving around Vilnius sun was shining again and it was 28 degrees. Time to take rain stuff off again…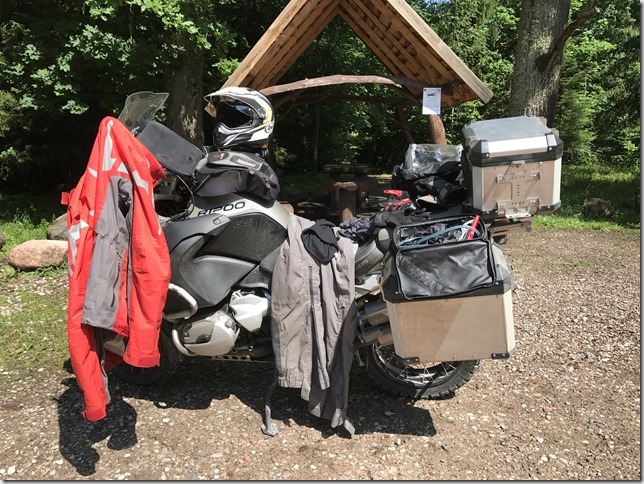 Road I took around Vilnius was really nice curvy road, lots of road works now but they should be over quite soon.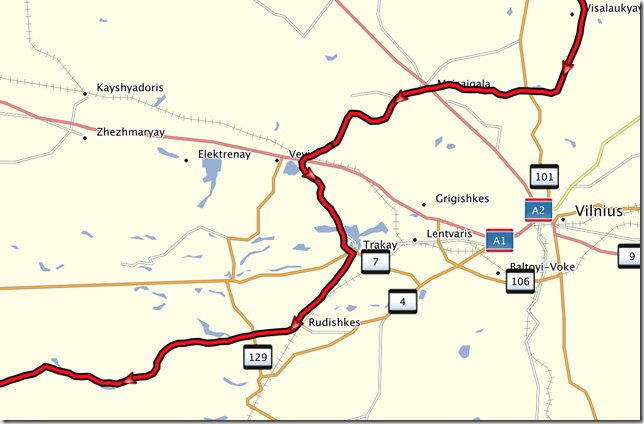 Once I reached Poland sudden thunderstorm just hit me. I barely managed to stop and put the rain suite back on when it started. Got my helmet all wet inside and needed to drive visor open to be able to see something. But other than that did not get wet.
After Augustow I noticed that cars were not moving anymore. I must have passed some 15 km car queue before I found out the reason. Two trees had falled and blocked the road.
Quickly took the picture and as it looked like it was going to take a few moments before this was cleared decided to take a look at the navigator and find an alternative route.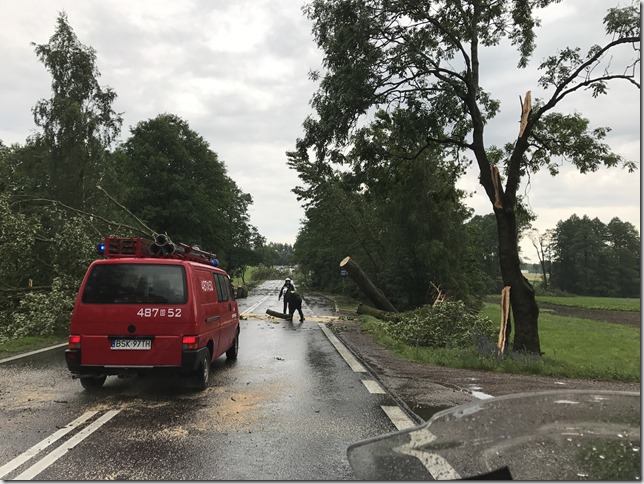 Detour was not that long, there was road leaving the main road just where this incident happened.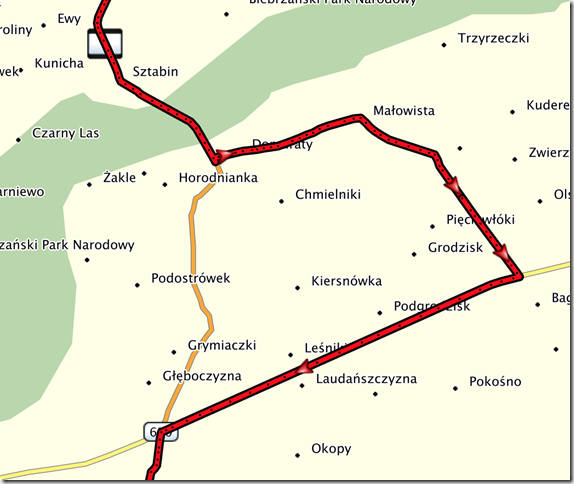 While on this detour I managed to fall with the bike hurt my finger. Did not really notice anything strange when lifting the bike, but once I got to the hotel I found this: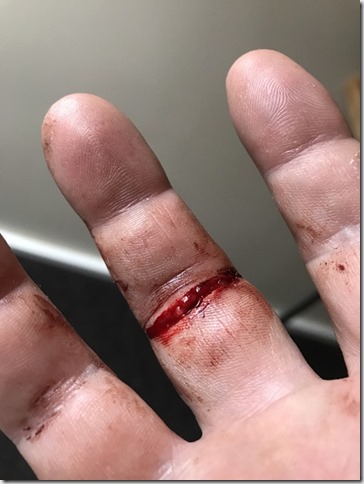 Looks pretty deep cut and also feels like that.
Got some help from the reception, cleaned and made nice little package for it.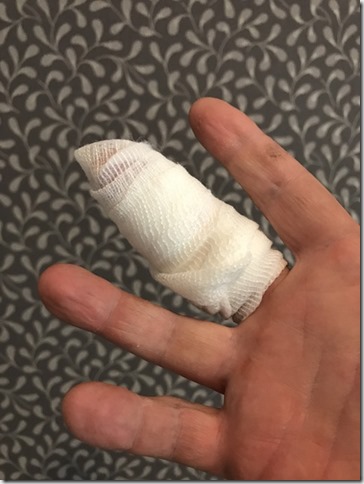 It does not really hurt but I think it is somehow broken as well, not just the cut. And this is in really bad place, opens up every time I do something with my right hand, like breaking with the bike…
Was thinking about seeing a doctor as well, but first things first and I was after some food.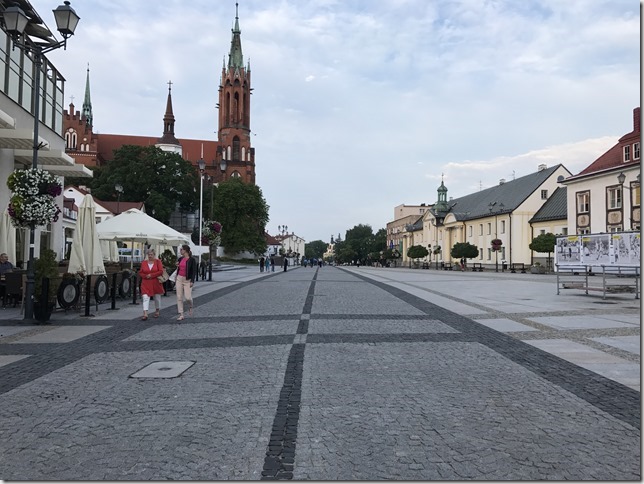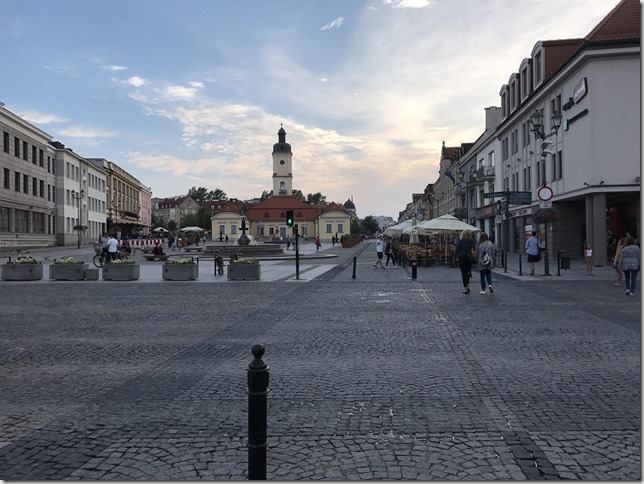 Found Kebab King and took a big tortilla to feed me.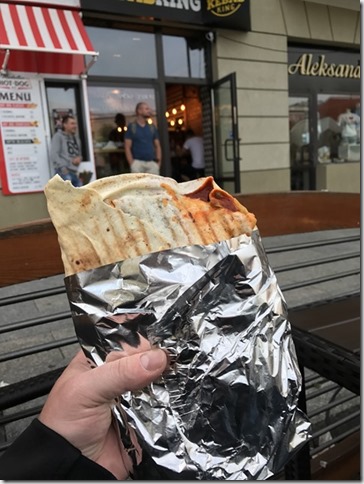 After this I searched for a doctor and found one place nearby. It was totally crowded once I got there so decided to see tomorrow morning what to do and went early to the bed.
This day was 691 km in 10 hours.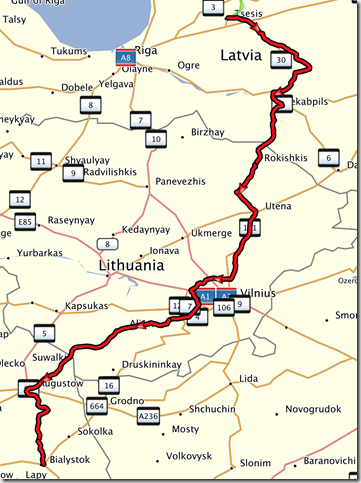 Total for the trip is now 1102 km.