We started again a bit after 09:00 our driving day, long way ahead of us.
First 150 kilometers was really slow small roads running through villages, but eventually we got to a faster tracks and got the speed up.
We had no other destination marked in TomTom but Amsterdam, Holland and just needed to find a hotel in there with a working Internet connection.
When starting the day weather looked just fine, 19 degrees and eventually it got up to 31 degrees once we got out from France and entered Belgium. In Belgium we stopped once to fix our PMR phones.
We came to Amsterdam city center and drove around it twice looking after hotel with possible good parking spot for our bikes but after couple of trials on these center hotels found out that no Internet connection and parking was really hard we decided to get out of it. We found once hotel just outside which was full, but they gave another address to try and in there we got a room after small discussions since that hotel was full as well… Anyway, we got a room ~19:30 which was pretty late, we had been on the road for 11 hours.
Had quick meal, lamb ribs on the restaurant close by and went to sleep. End of day.
This was the route we took: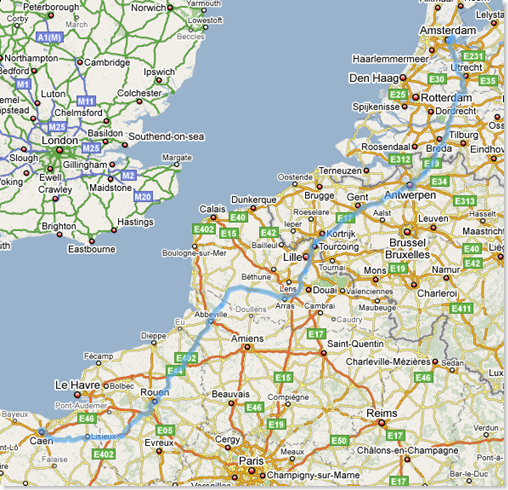 For next day we planned the stop to be in Hamburg, Germany. Not a big trip, just ~500 kilometers.