Day started early again, could not really sleep that long. Had to still wait until 08:00 to get breakfast in the nearby cafeteria.
Morning had started with rain so after breakfast needed to get some gore-tex under my trousers and jacket. It was pretty cold as well so CoolMax underwear changed to warming one. Welcome to north!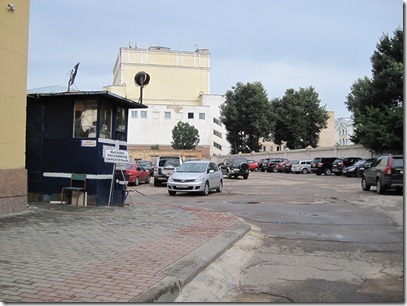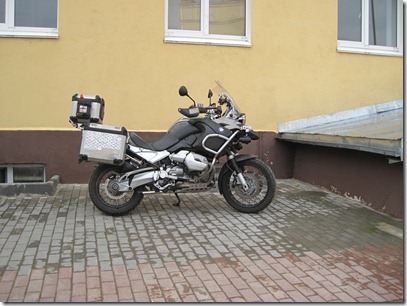 Once packed, I started driving out from the city. This was a mess as I did not have the city map in Zumo and had to just try to drive to where road was continuing towards St. Petersburg.
After getting out of the town I managed to take wrong road. Zumo had calculated fastest route based on Russian map I had on it, but it looks like this map does not have knowledge over if road is paved or unpaved and how big the road is.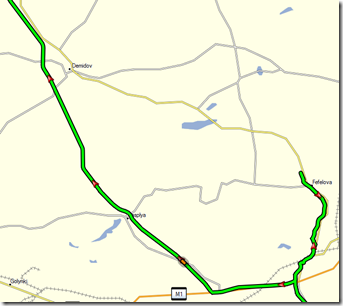 Road looked ok in the beginning, but quite soon started turning into smaller and smaller until it was hardly a road anymore. Probably it would have still continued and I would eventually got into same spot, but decided still to go back and take the safer route once I took a look at last years track log that I had stored on my computer.
Road from Smolensk to Pskov is in pretty good shape. Once I refueled the bike I kept speed at 110-130 km/h. At one point I drove together with one Russian biker with Blackbird, he could hardly keep up with my speed on jumps, but came right after me when road was a bit better again.
Had to stop once to tighten right side mirror, I think this was not third time on this trip so I need to fix this a bit better once at home.
At one point I thought that police was stopping me, but instead they took the van from front of me.
One more refuel before arriving into St. Petersburg where I had reserved already an hotel. Not too many stops on the way there.
Driving was good, 805 km in 10 hours. Reason why I took this route was really that it is not that crowded as the main route through Moscow. All those big trucks are missing and there are only normal cars and trucks.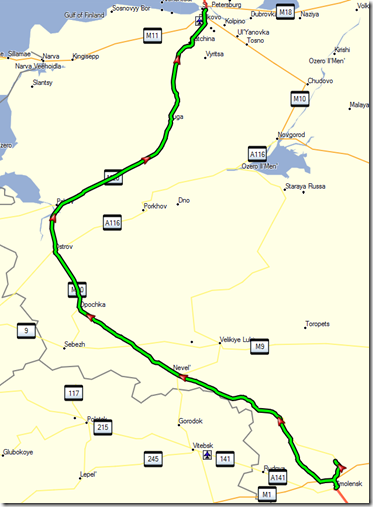 Total for this trip is now 12306 km.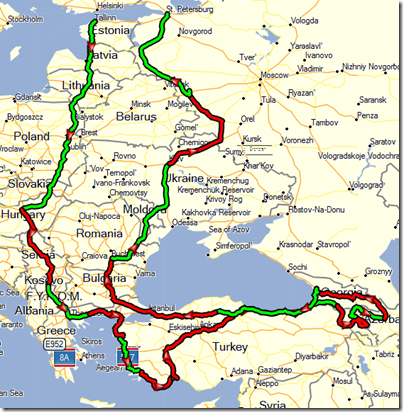 Tomorrow would be arriving to Finland and home.