Easy day ahead as I was already in St. Petersburg, some 412 km from home!
Last night had been really hot, hotel did not have any air-conditioning and I had to sleep window open to get some sort of cooling.
Had good breakfast, no hurry anywhere and started packing again.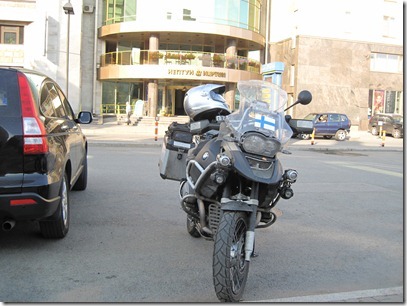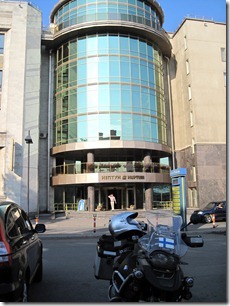 I had everything organized into small packages, so everything was packed and unpacked very fast. Opened only those that I needed.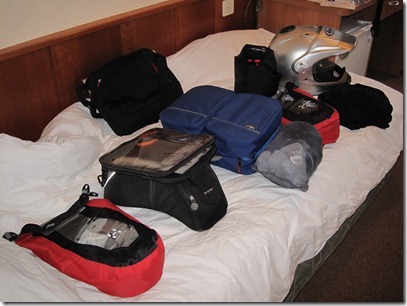 Once done, checkout from the hotel and to the road again.
My shoes had been traveling here since I arrived Georgia first time. I had them inside the bags before that, but they started smelling too bad!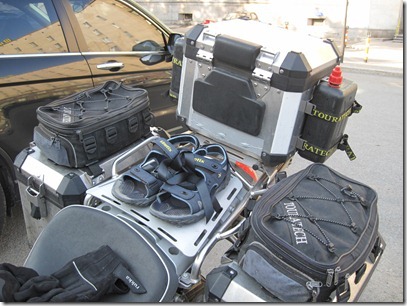 Zumo had a bit interesting opinion from the route that should be taken. It was showing some 1678 km home in Espoo from St. Petersburg! Somehow it did not manage to find direct route out from the city to Finland… Well, I just drove out using map on my head and to the road to Finland…
Traffic outside of the city was not that bad, only few cars going towards Finland, quite a lot of roadwork there as well.
Made one stop to refuel and get some fuel for me as well, just before the border.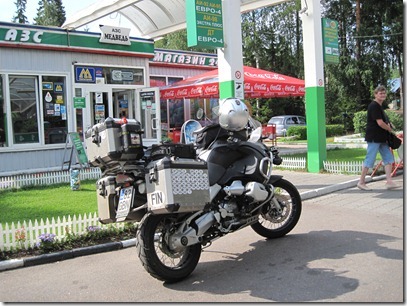 There were also some Russian bikers, heading towards Germany and Switzerland. Spare tires and all. Guess they have not noted that you can get new tires for GS from Germany and even cheaper than in Russia. At Ukraine/Russia border these bikers were complaining about tire prices in Moscow.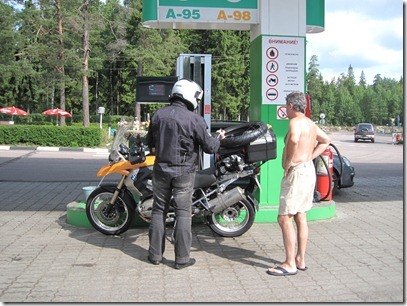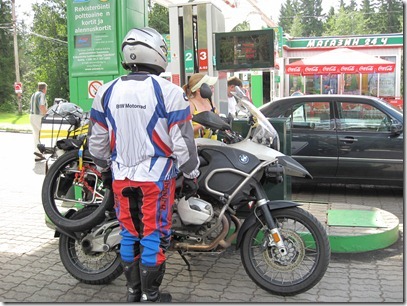 Border crossing from Russia to Finland at Vaalimaa took only some 15 minutes, I just went to head of the queue, quick paper filling and forward. Finnish side was same, only that there was no paperwork, only show quickly passport.
And back in Finland!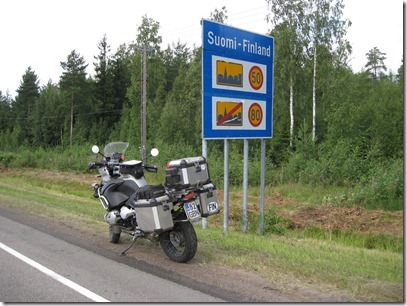 From here it was still 200 km to home.
Made one stop on the way to get coffee and a cake. Finally some Finnish coffee!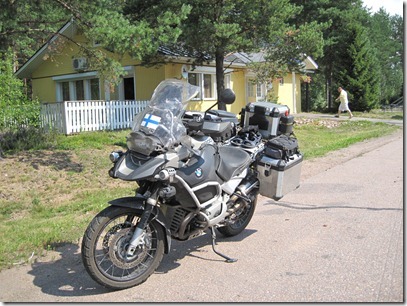 Eventually made it back to home as well. Anne had cleared the parking place for me, was not going to drive bike to Halli today!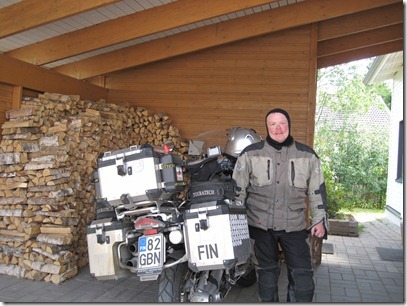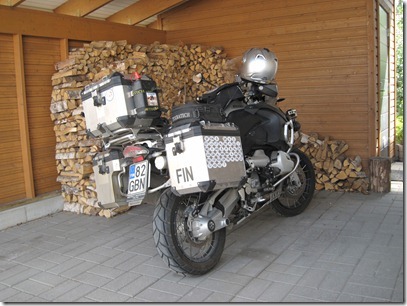 Total driving for the last day was 405 km in 6½ hours.

So total for the whole trip became 12711 km.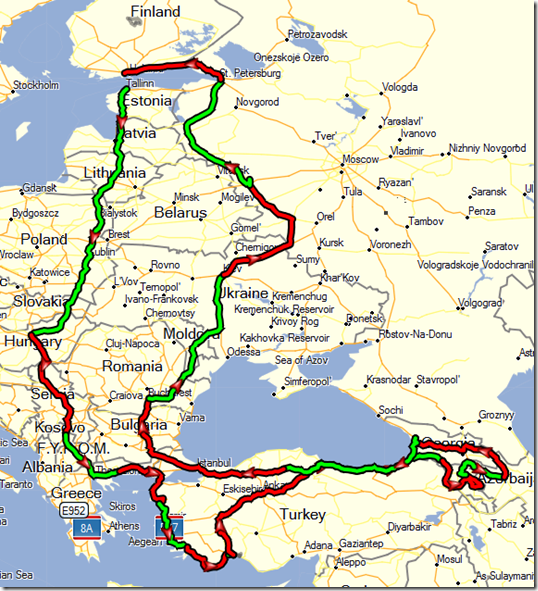 Now its time to get everything unpacked and washed!