Time to start moving again towards Finland. Well, towards Finland yes, but route is not going to be most direct one…
We started final packing just after 06:00, got Max & Alex up and breakfast 07:30 so we had good time to get last one in Sabah Pansiyon. Before that I had already packed pretty much everything to the bike and everything was ready.
Transport to the airport was waiting as agreed  08:15. I was following taxi to the airport and then continued on my own forward.
I had one special route part selected, some gravel roads over the near mountains, other than that all was going to be bigger or smaller paved roads.
On the way I noticed one other Turkish biker in front of me with Yamaha Tenere. When I went to refuel my GSA, this guy continued forward this road from Antalya to Alanya.
After refueling the my GSA I started heading to smaller and smaller roads which quite soon turned into these gravel roads which took me little over 1800 meter high mountain pass.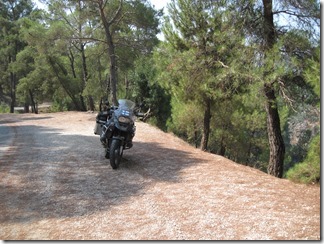 I was following few rivers and in the villages there were lots of signs for rafting, might need to come some day again and try how that works! Looks like quite fun anyhow.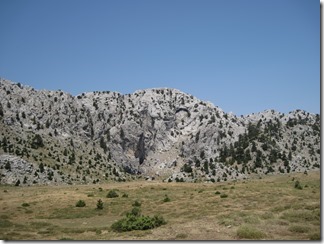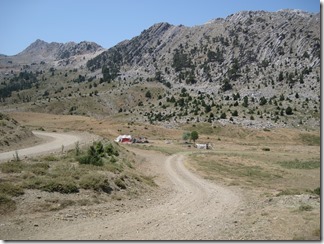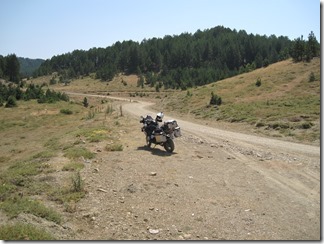 Some parts of the road was in really bad shape, but there were few cards coming ahead of me as well so I was quite confident that this road would lead to somewhere.
After some 50 km I got again to bigger road and after Beysehir I noticed a bike I had seen in Antalya. This guy had taken the much better road than me, but longer one and we were on the same route. We drove following 300 km together, stopped once to drink and once Yamaha needed some more fuel.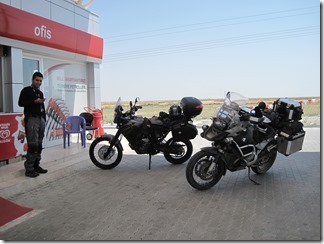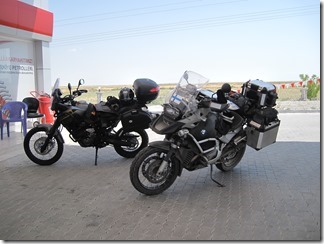 My bike looks really dirty when side by side with this one which looked like brand new… Well it had only 7000 km on the meter so compared to mine it was a new one as well…
After all the stops I arrived in my next target Göreme in Cappadoccia from which I had reserved Panoramic Cave Hotel.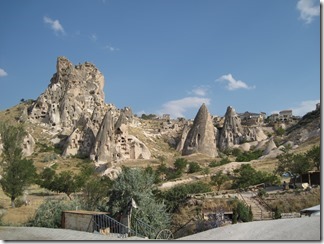 City was looking quite different from anything else I had seen before with all these cave houses, "fairy chimney" rock formations.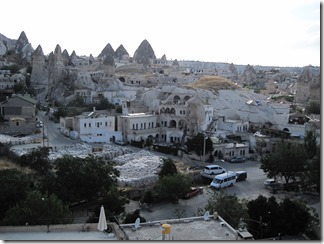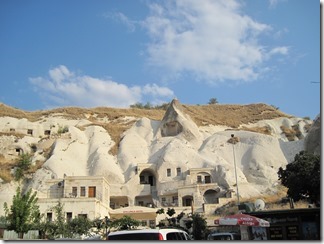 After couple of retries I found the hotel and managed to take the extra hard option to get there, got instructions from a local lady who obviously had been using the walking route into there.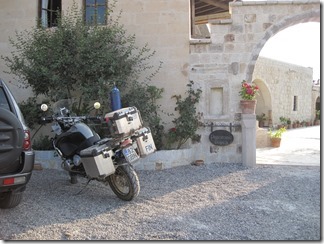 After getting bike unpacked, I did and quick two hour walk around the city to see what was this all about. In practice one would need to take a day or two in here to really explore all the possibilities… but I have only this evening…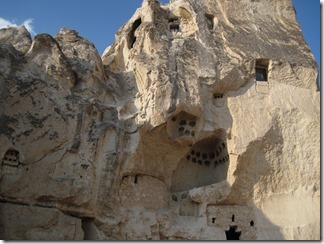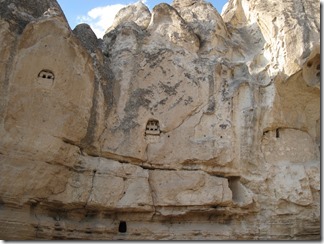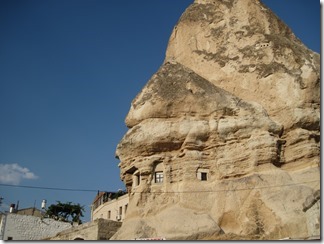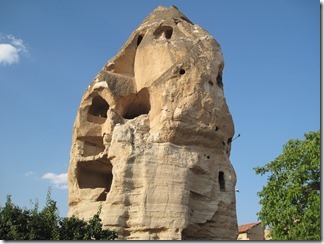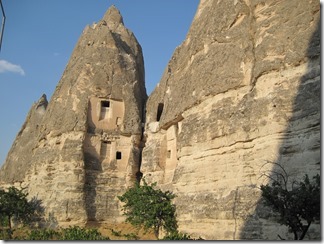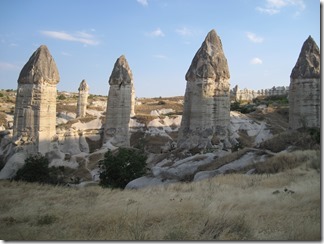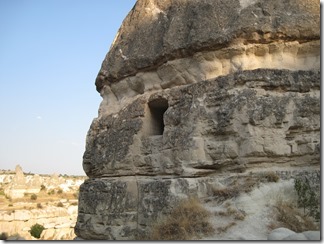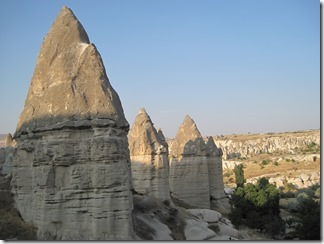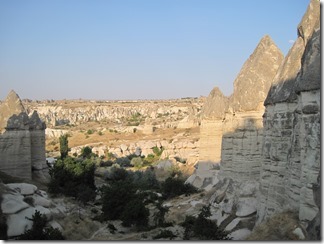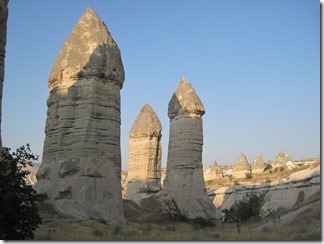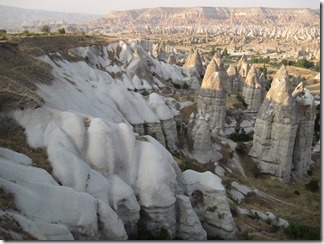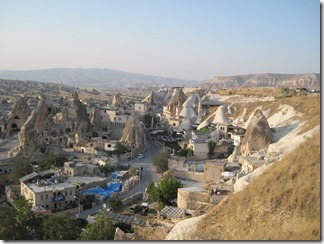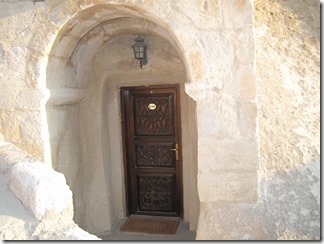 So this way was over after eating the snacks from my bag, was not really up to anything more than that.
Driving for this day was 517 km in little less than 9 hours.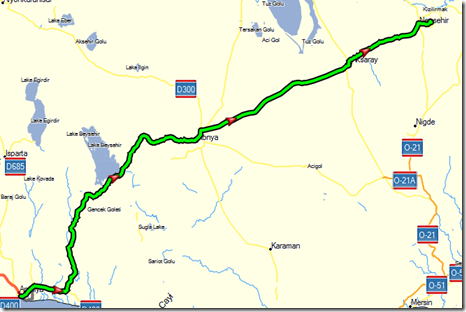 Total for the trip is now 6640 km.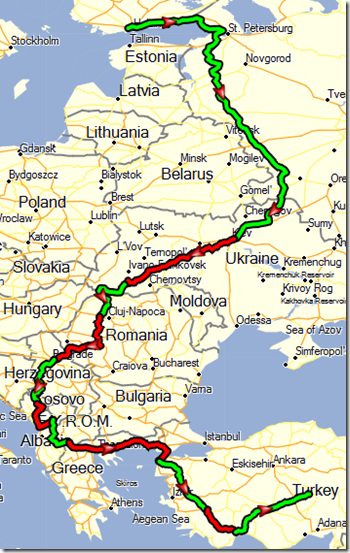 And yes, one can pretty clearly observe the direction I'm taking and from where to come to Finland!