Had again early morning, breakfast at 07:00 sharp. Had a bit issues to find the breakfast room, but eventually found it. It was just across the hallway and looked like an normal hotel room door like all the rest of them.
I was there first one to arrive, chose second alternative from the menu not knowing what it was as there were again these language issues. But I got some tea, two eggs, one slice of bread and some roll of something.
Couple of Russians arrived as well and they chose their own menu: some white stuff coupled with two beers! What a way to start a day…
But pretty soon after 08:00 I was on to road again and as it was raining a bit I put my rain suite on when leaving the hotel.
Plan for today was just to drive to Velikiye Luki to meet Harri who had been there already since yesterday and then continue rest of the trip back to Finland with him.
Did a fast transit, stopped only once to refuel and drink and next stop was in Velikiye Luki at hotel Amaris.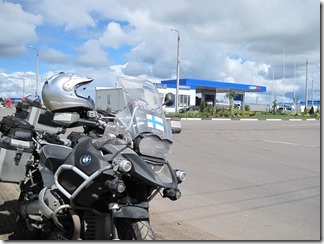 When I arrived, Harri was already waiting outside as he had seen me approaching from the SPOT link. He escorted me on the first day almost to this area and again he was here…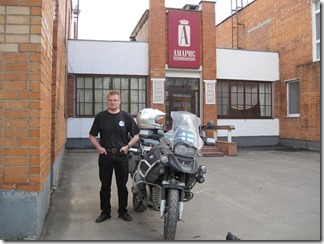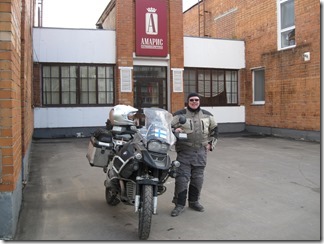 Quick check-in, parked bike in an secure guarded parking place and get something to eat.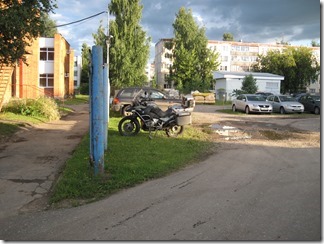 We ate at the hotel Irish style restaurant and started planning for the next day. Weather forecast was still promising rain for the whole of Russia, so we decided to switch plan and instead of going via St. Petersburg take the shortcut through Tallinn instead.
Had a small evening walk to nearby shop to find some water for tomorrow and day was done again.
Hotel Amaris was a pleasant surprise, price was quite ok, place was clean and new, staff talked English, good food. Everything worked just fine. I will stay in this hotel later as well when being on this area. Only thing is the location, it is a bit far away and hard to find, but did not bother us. And taxi's are cheap if need to go somewhere.
This day was 618 kilometers in 7½ hours, so quite a fast one. Roads were in good shape all the way and almost no traffic. And I did not take any special route sections anymore, just a fast one.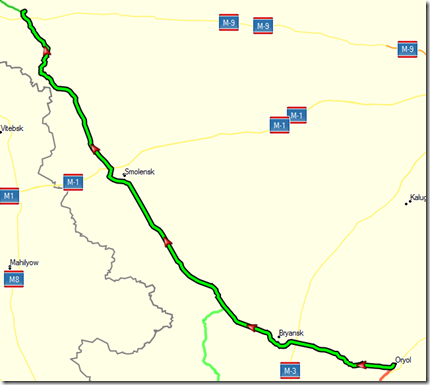 Total for the trip is now 11291 kilometers.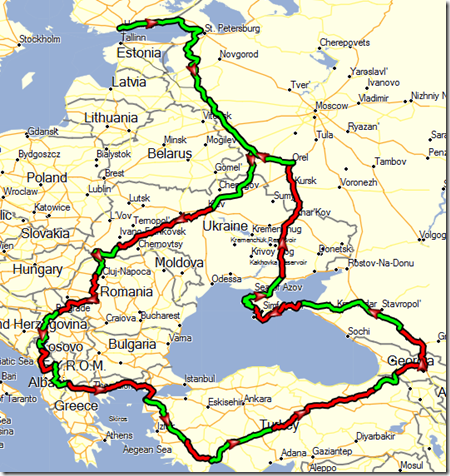 And full circle around Black Sea is now completed!
Tomorrow we will continue with two BMW R1200GSA's and I will be finally at home after being five weeks On The Road.