As weather was looking horrible, we decided to take a shortcut via Tallinn to Helsinki.
We took via smaller roads on Russian side towards Pechory border crossing, rain stopped finally once were approaching it. Pechory border crossing itself was nothing special, normal queuing with few cards.
Road on Estonia side was under construction for few kilometers after the border, but after that we got to the bigger roads and just drove to Tallinn.
And before boarding ferry we needed to do some mandatory shopping: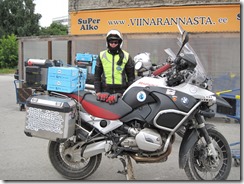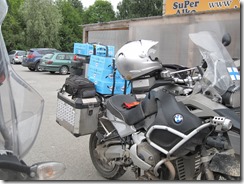 And once at home, welcome committee was waiting: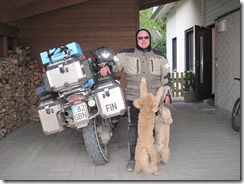 Days mileage was 689km in 12½ hours (including the ferry from Tallinn to Helsinki).
All in all, this trip was 11981 km in 34 days and I finally managed to ride *just* around Black Sea!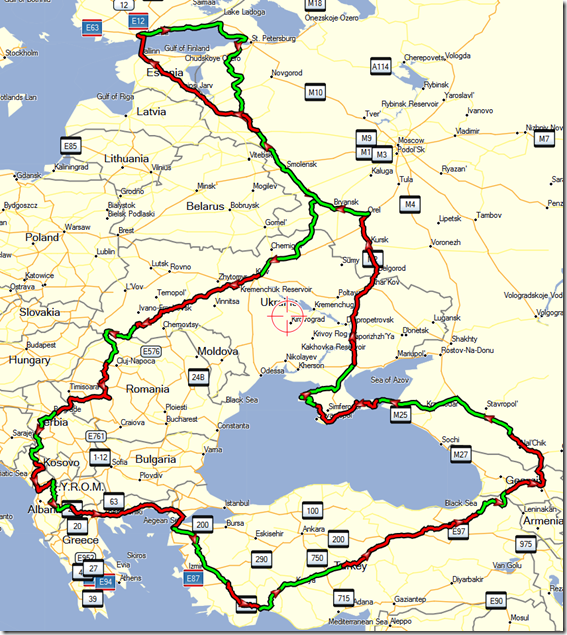 As before some days were harder than others, but in general an excellent trip. Just a good mix of smaller and bigger roads, driving and vacation mode.
Can't wait for next year!