For this day there was not going to be anything special planned, just driving ahead to get back home.
I had some miscalculations for distances due to poor planning and seeing what type of roads I was going to be driving so for today I was going to miss my hotel that I had already booked. Some euros lost due to that… But next night I planned to be either in Kursk or in Orel, depending how fast I would get through from Ukraine – Russia border crossing.
So on the road again at 07:00 with no other breakfast but a bottle of water.
Road from Melitopol was in excellent condition and after 400 km and 4½ hours later I started approaching border. And I also started to see some clouds and just some 50 kilometers before the border I needed to put on rain suite as it started raining.
Rain stopped quite fast, but there were still some drops coming every now and then so I kept the rain suite on for the rest of the day.
Border crossing was normal, in an hour I was in Russia again. As I had good time left decided to switch target city directly from Kursk to Orel.
Some water still came down which kept me kind of wet.
But once I got to Orel it was no longer raining and I also managed to find hotel quite easily. Some old hotel that had seen some better days… But it was still quite ok to stay for a night.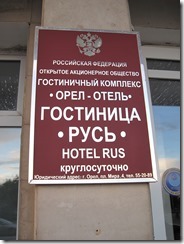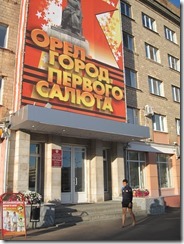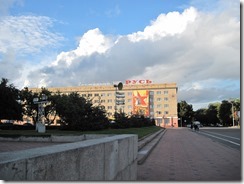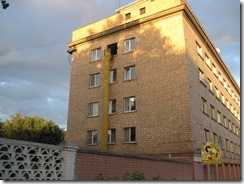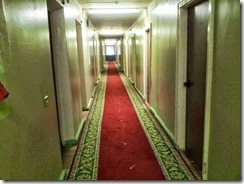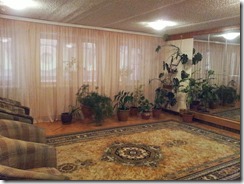 Once I got to the hotel it took few minutes before I heard someone speaking to me – in Finnish! This man turned out to be Russian, but had been a football coach 2 years in Kemi and knew some Finnish.
He helped me to check-in into the hotel and also came to show the room I was about to get. Would not have guessed that I would met someone speaking Finnish in this area where they barely speak any English either.
After getting bike parked behind the hotel in guarded parking a quick shower and to find food.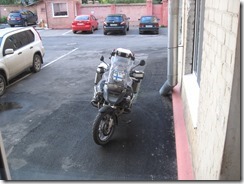 Just as I have learned that Pectopah means restaurant where to get food, everything in this center area was all about café this and café that, but managed to find a place where I got pizza and they also had menu in English. Excellent.
Some walking around the city before getting back to the hotel.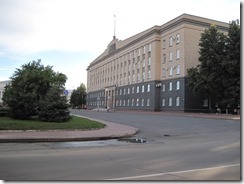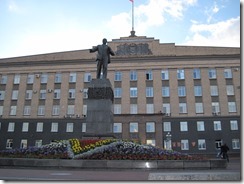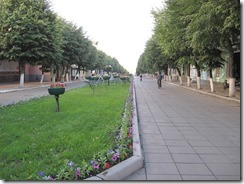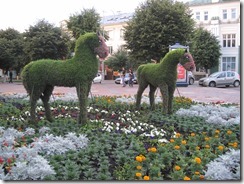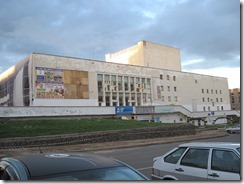 This place must have or have had some bigger events judging form the megaphone's found all over the place on it. There was many just like this one: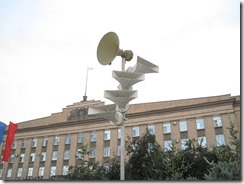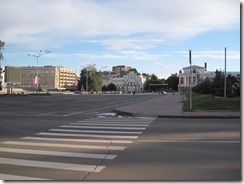 Todays driving was 785 kilometers almost directly to north and I was already feeling the cold. At lowest it was only 13 degrees Celsius…

Total for the trip is now 10674 kilometers.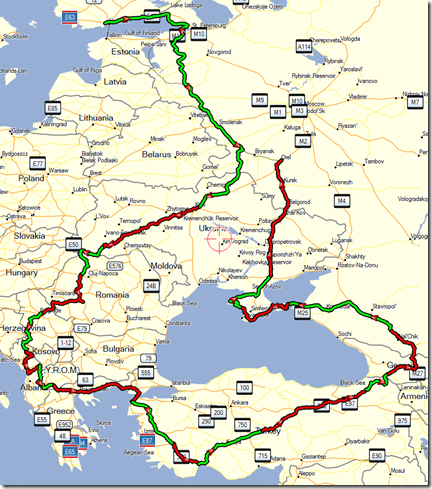 Tomorrow I would be meeting Harri again – same guy that was escorting me on the first day to Russia – and we would then continue together back to Finland.