This was the start of next phase of our journey, taking GSA and driving over to Seville. All needed stuff packed to bike, rest was left into Hotel Alay in a suitcase waiting for us to come back next week.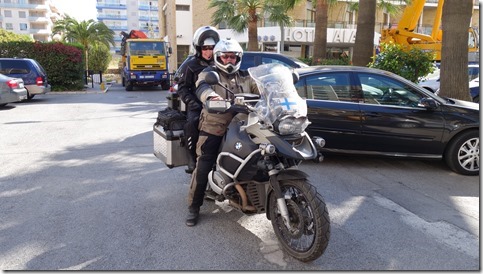 Planned route was taking us through some smaller roads towards Seville. On the way hit 90000 km on the GSA: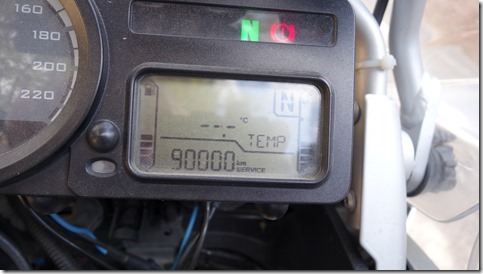 Air was quite hot and we needed to take few stops on the way to drink and eat some oranges we had with us.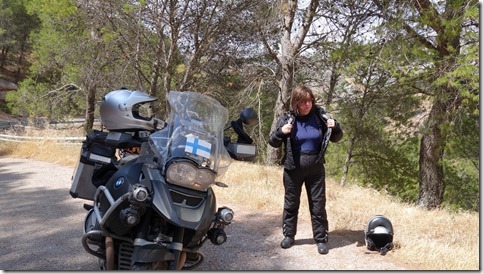 On the mountains it tried to rain couple of times but it did not after all. Had also take couple of detours: first time due to error on GPS map and second time due to road work that had cut one bridge on our way. This was a good detour as it forced us into even smaller roads to get into our destination!
Finally after some 5 hours we arrived to Hotel don Paco and found the parking just in front of the entrance.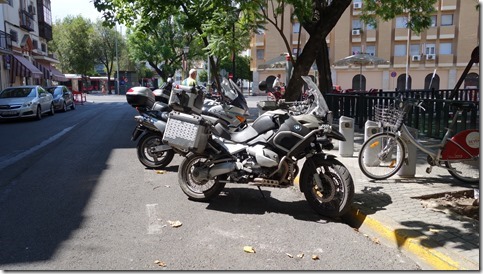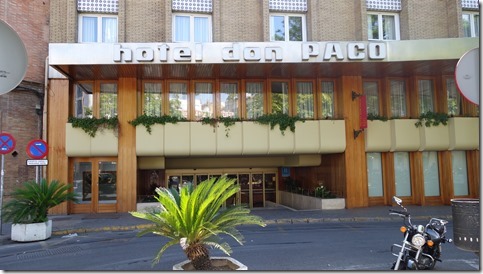 Rest of the day was just wandering around the city and some eating.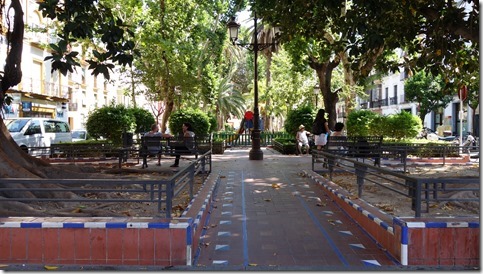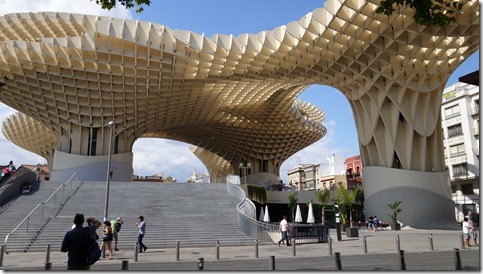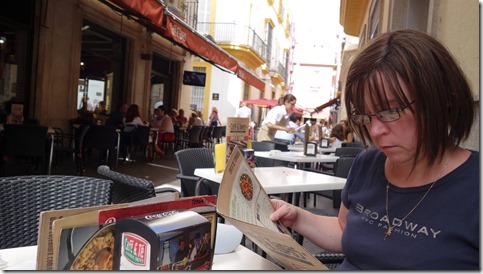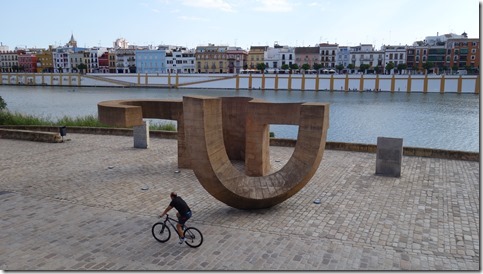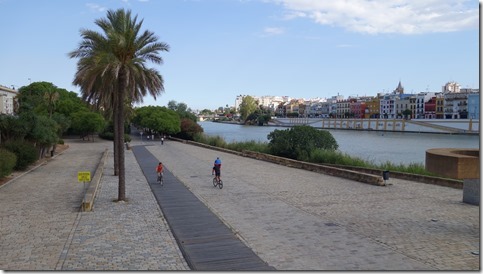 Hotel had also rooftop terrace and a pool which we used quite a lot.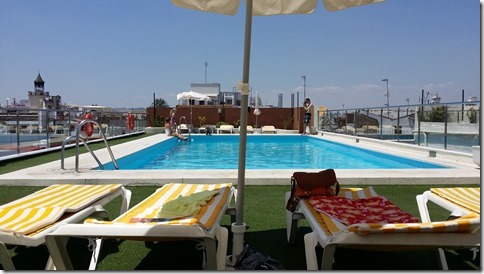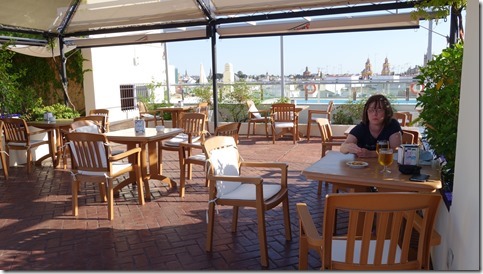 Next day was even more walking around the city, first stop was Parque de Maria Louisa.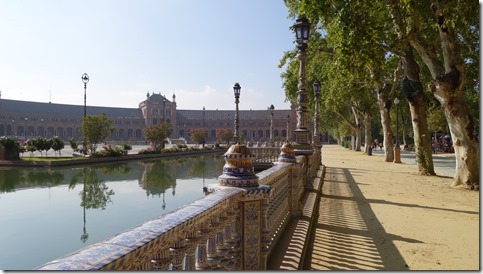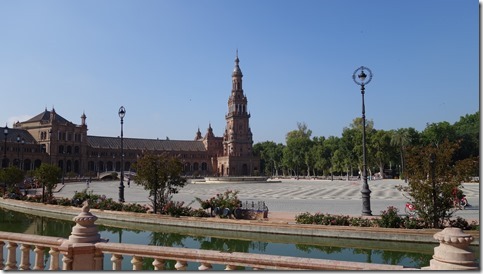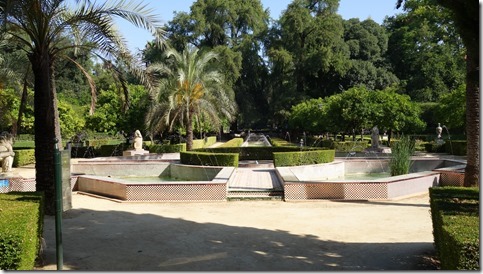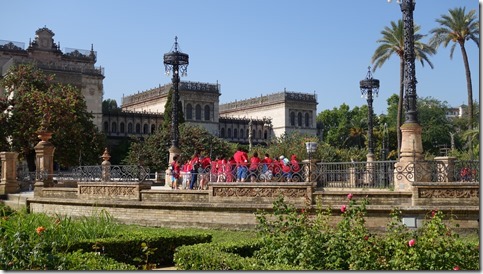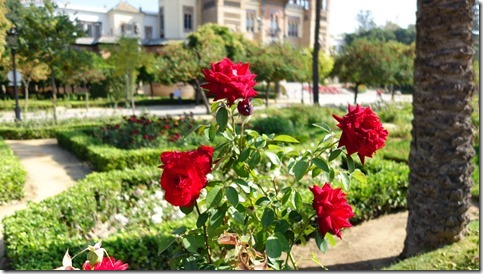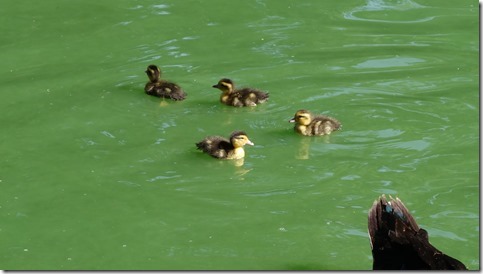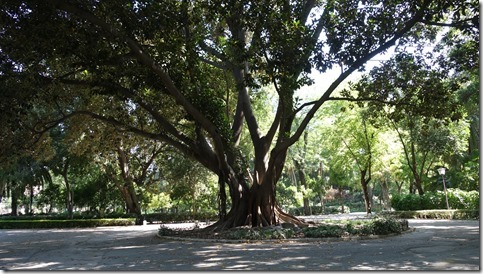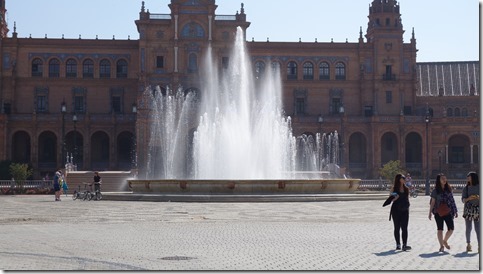 Next we did this trip first paid tourist trap, Alcázar of Seville.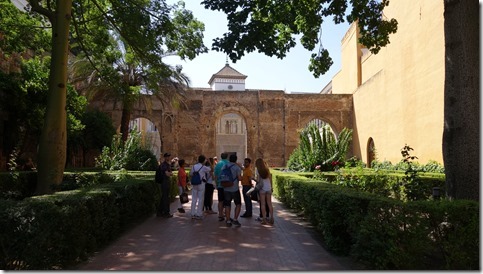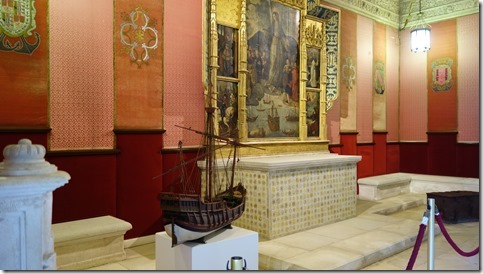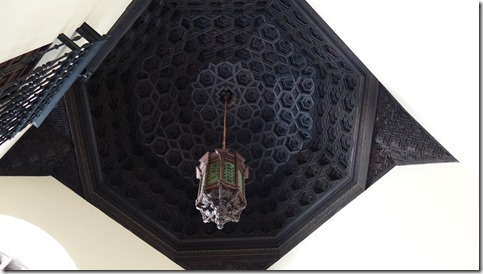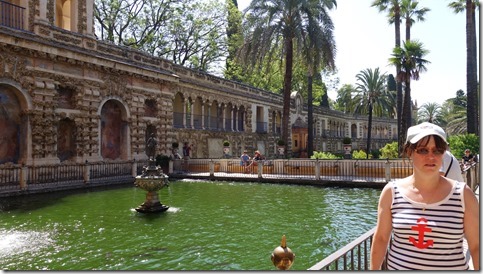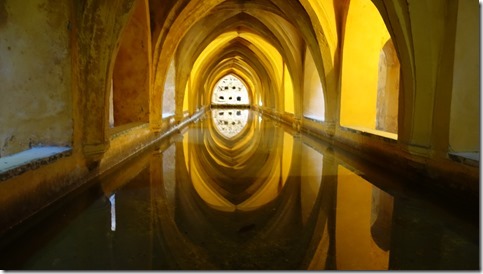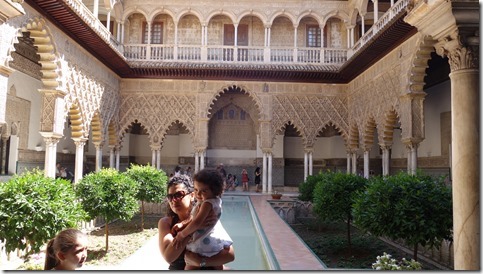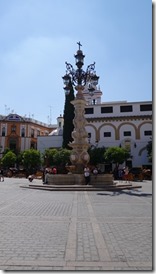 After doing this we were ready to abandon these tourist traps! Just passed by the next one – Seville Cathedral – and headed towards to hotel to relax and have something to eat.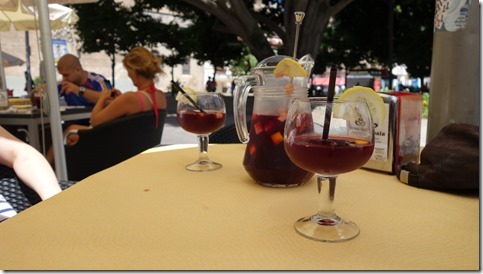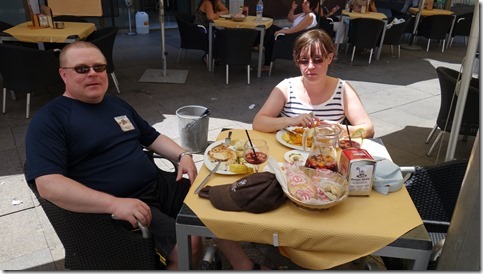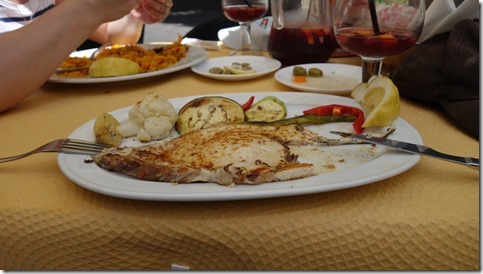 What was left from Seville was that city itself is very poorly managed, trashes and graffiti's everywhere, lots of beggars and to get good food means lots of exploring and searching. From all the places in Spain I have been this is probably the worst one.
Days driving was 259 km in 5 hours.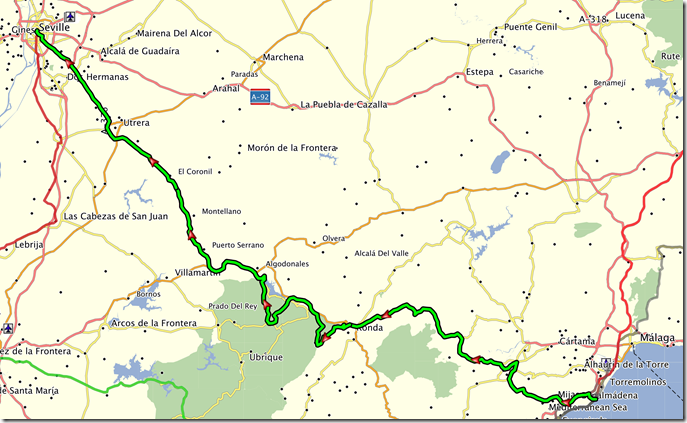 Total for the trip is now 5924 km.