We were not in a hurry to leave Seville and take a short drive to Chipiona. Finally before 11:00 we were ready and started driving out from the city.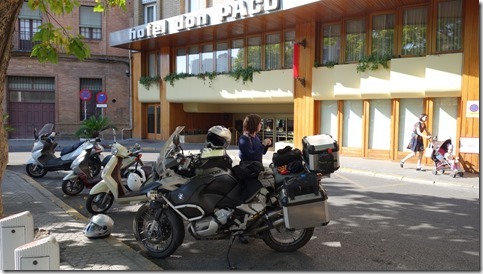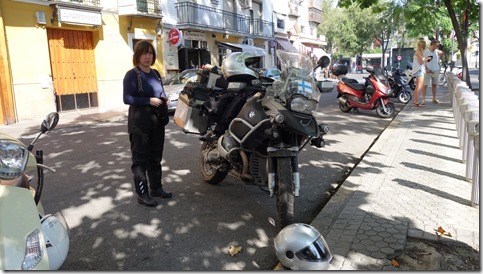 Took again as small roads as possible, but due to the direction we were heading not much options. One stop on the way to refuel bike and drink.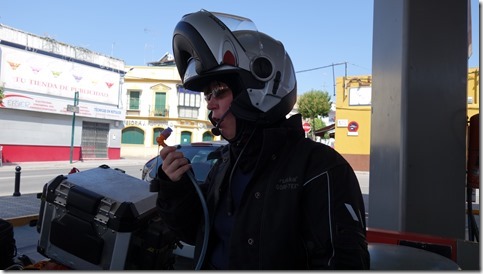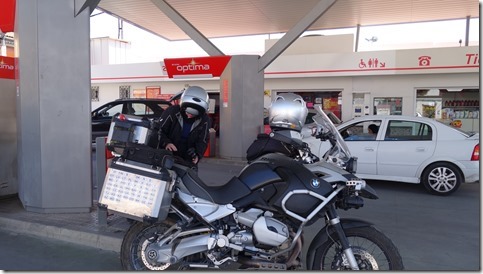 After driving some two hours we made it to next destination, Hotel Nieves Chipiona.
Parking options were a bit limited so I just parked in front of the hotel.
Rest of the day after unpacking and shower just walking around and relaxing.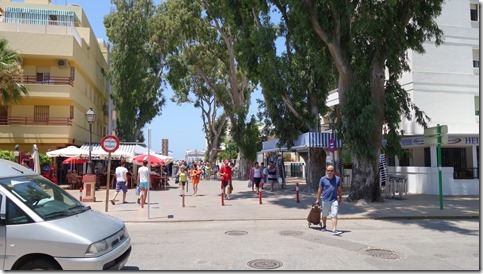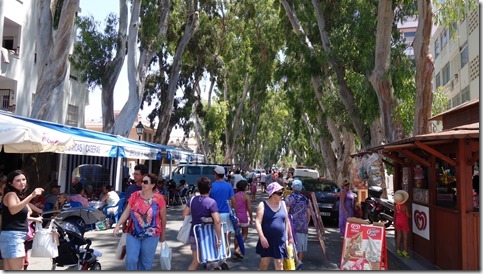 Beach was quite crowded, place looked like a place for locals coming there and enjoying sun.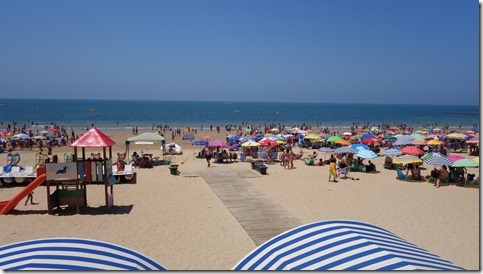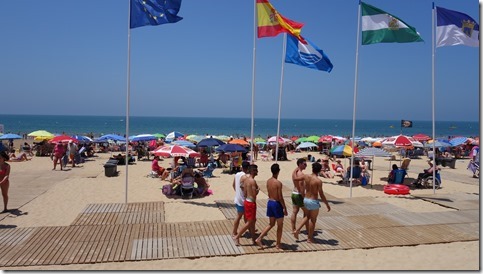 Some sightseeing as well, tallest traditional lighthouse in Spain: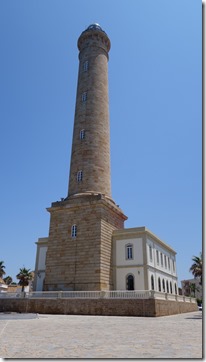 First evening we ate by the walking street where everybody seemed to be during the evening.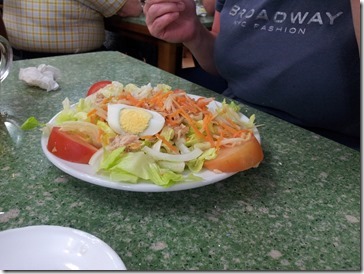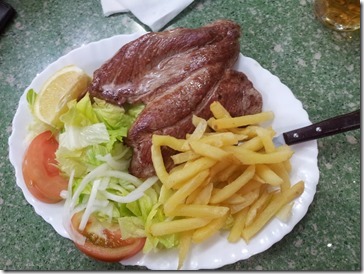 Next day we walked again a lot, really around the whole city.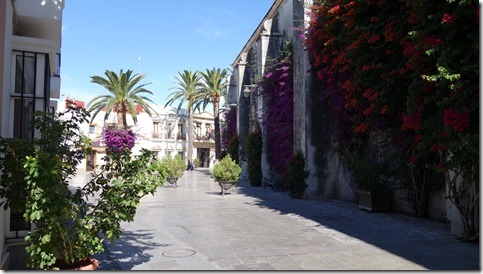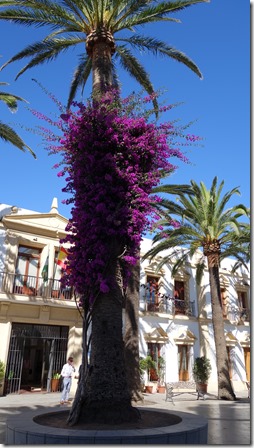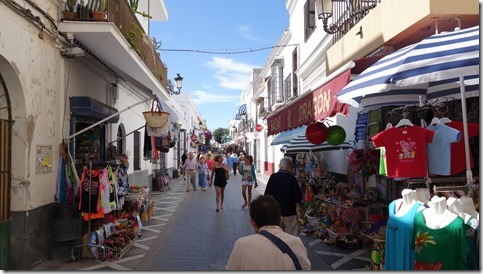 Near the marina there was also some centuries old traditional fishing: The Corrals.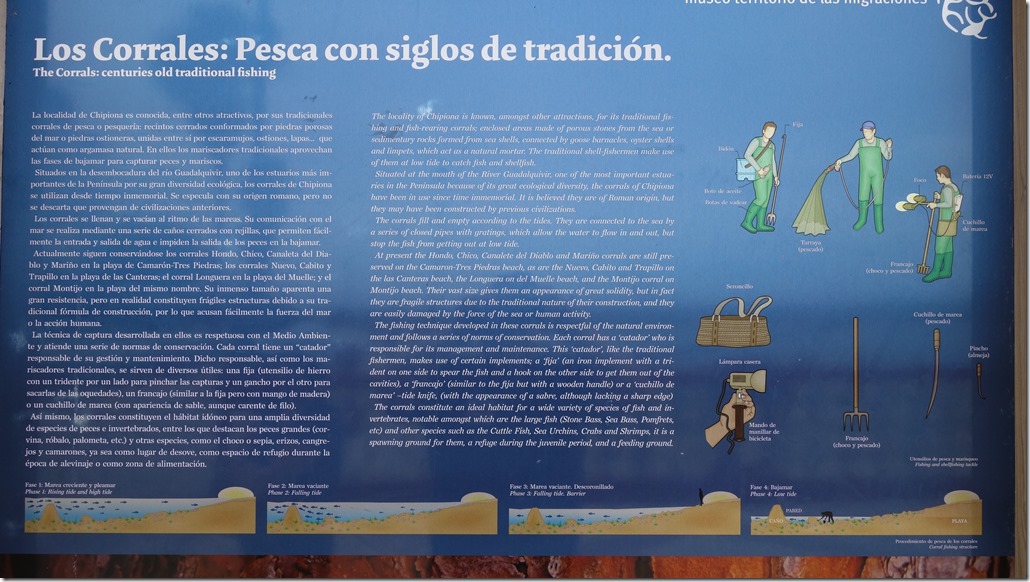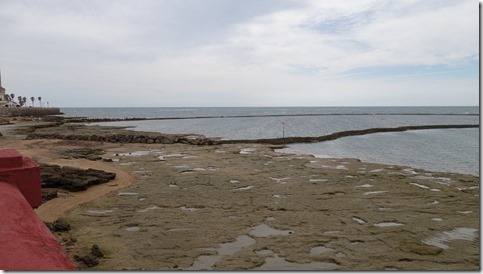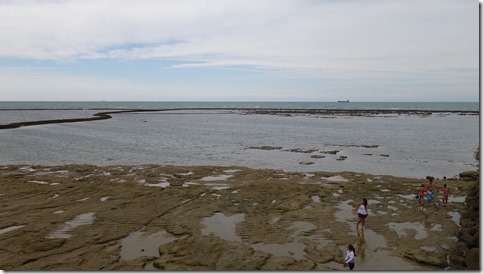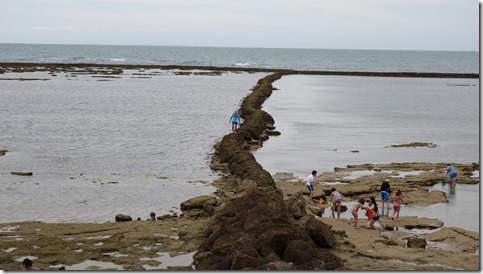 Took the lunch at the hotel and this was a wrong move. Felt like there was food coming more and more, we did not really know what we ordered as in the hotel English was really poorly spoken. But food itself was quite tasty and those portions were meant to be shared.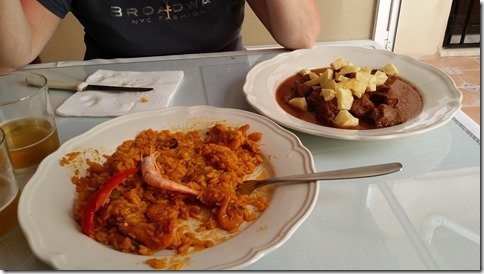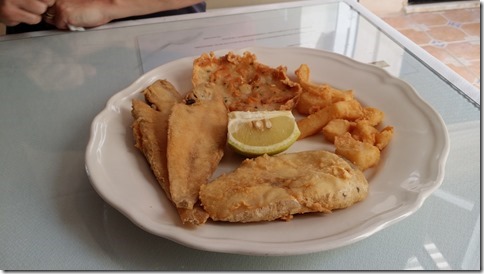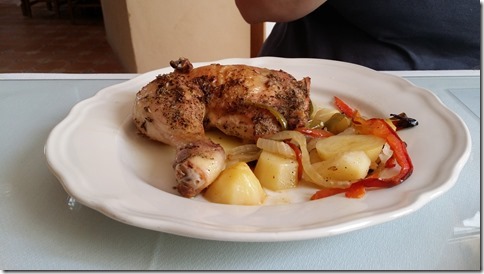 Rest of the day again some more walking by the beach and around city.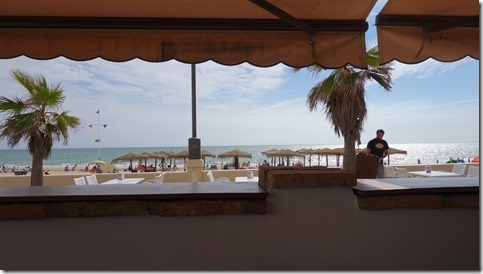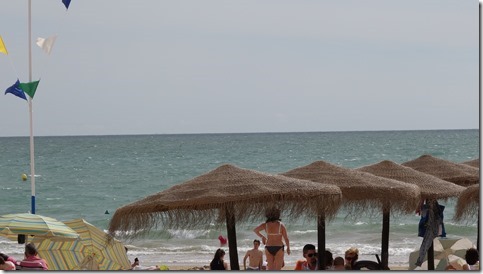 Walking street was very crowded during the day. This was the street where almost all the shops and restaurants were located.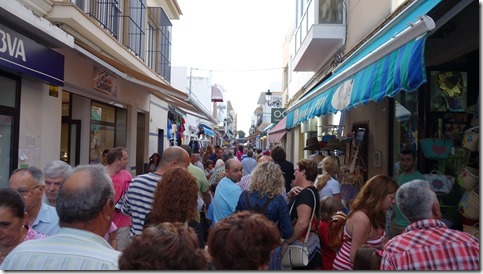 Dinner was some Mexican type of smaller portions.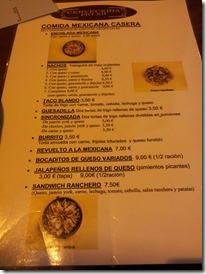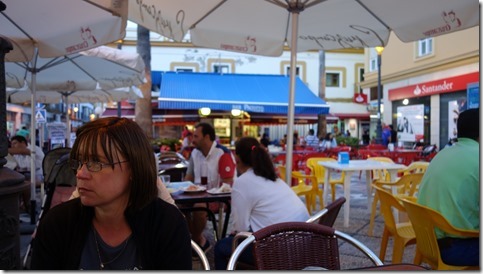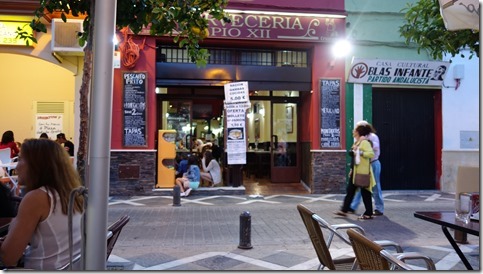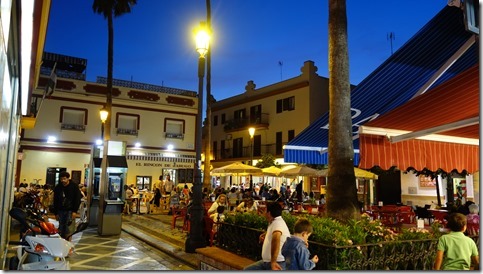 After this second day was done as well and planning where to go next started.
Chipiona was again pleasant surprise. No big hotels, just locals and not even any English was heard anywhere not to mention that there would have been any Finnish heard. Again an different type of smaller village which we might visit in the future for few days. If just taking sun this is good place to stay even longer, not much else to do but the beach. For us two days was just enough.
Transition from Seville to Chipiona was just 112 km.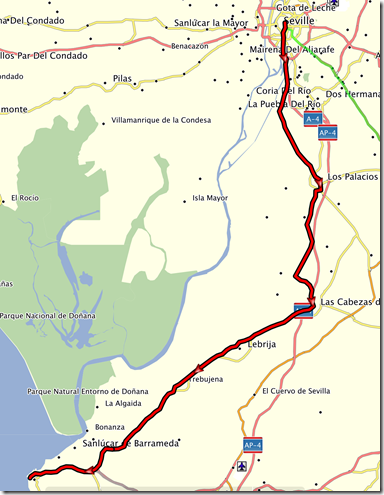 Total for the trip is now 6038 km.