After breakfast we just relaxed in the hotel room. Not in any hurry to get moving towards Fuengirola as we were so close already, only some 65 km drive was waiting for us.
Closer to noon we finally made it to the bike.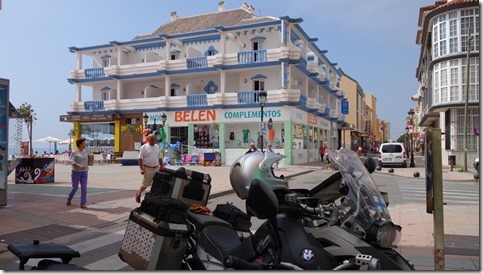 And after driving some 1½ hours we were in our next destination, Hostal Cuevas.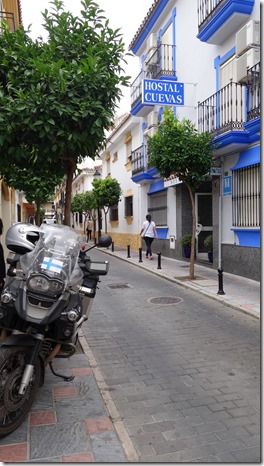 After unloading the bike I moved it to the garage which was just on opposite side of this small street.
Hostal Cuevas was again nice surprise, very well managed small hostel which also had air conditioned rooms.
After this again walking around Fuengirola.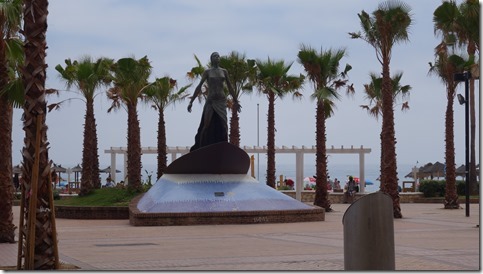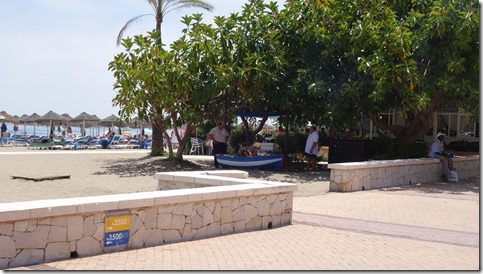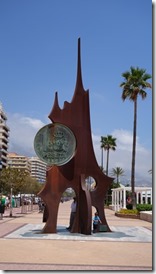 And some eating.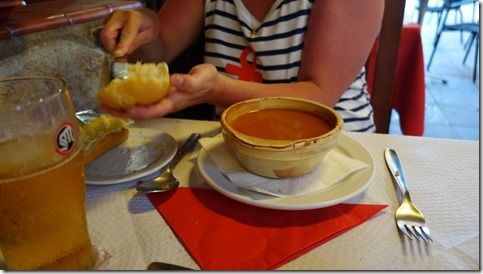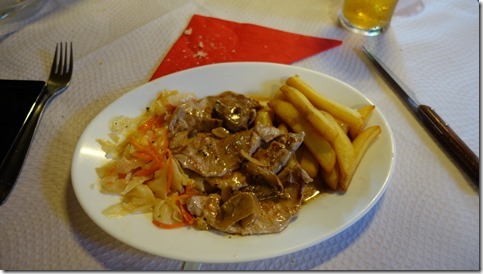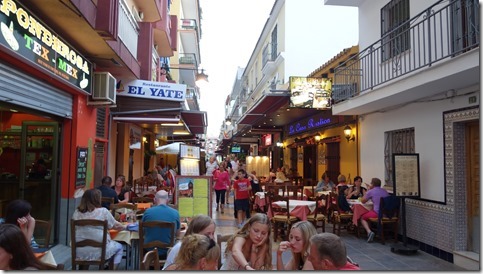 Quickly this day was done and time to rest a bit.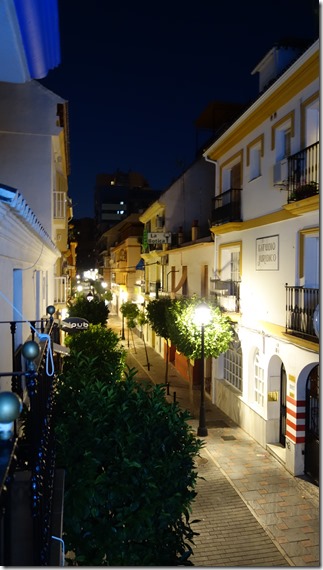 Next morning we left from Hostal Cuevas to have breakfast I the nearby restaurant as this place did not have any such services.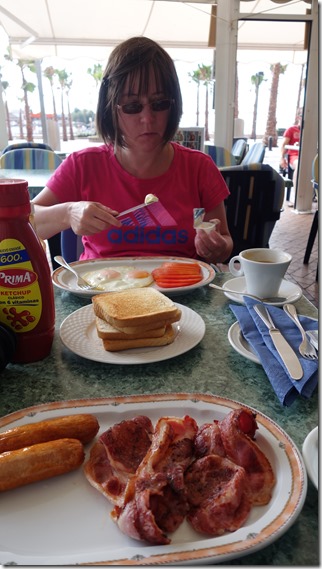 During the day walking around the city, saw Centro Finlandia and other Finnish places.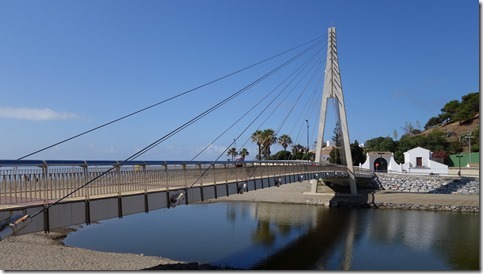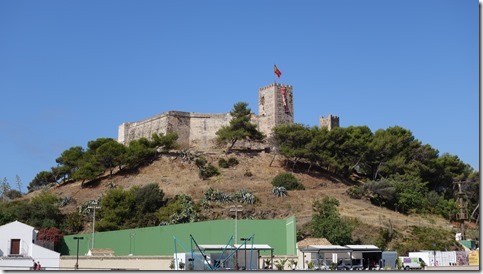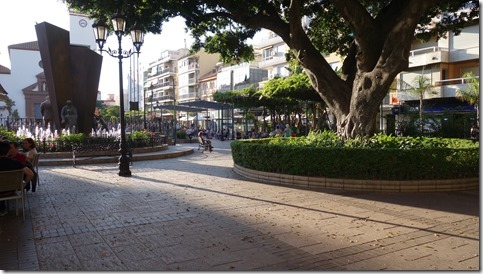 On one of these beach restaurant we saw how they were about to burn all kinds of plastics in their fireplace. Not a place to eat there…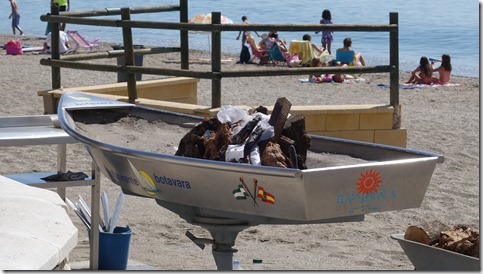 Also met Janne to plan some routes for our trip to Morocco.
And some more eating. Got an excellent piece of lamb's leg with lots of garlic.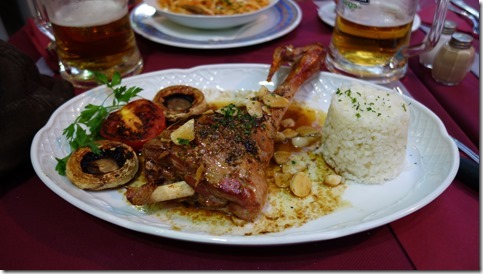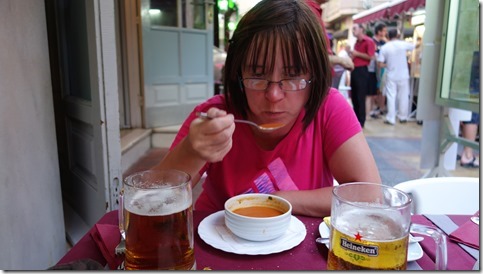 What was left from Fuengirola is that it is too much crowded with Finnish people, menus in restaurants are in Finnish, you hear lots of Finnish everywhere and beach is very very full – not that we would even go there other than walking. Probably going to skip this place in the future.
Driving to get here was only 65 km along the coastline.

Total for the trip is now 6274 km.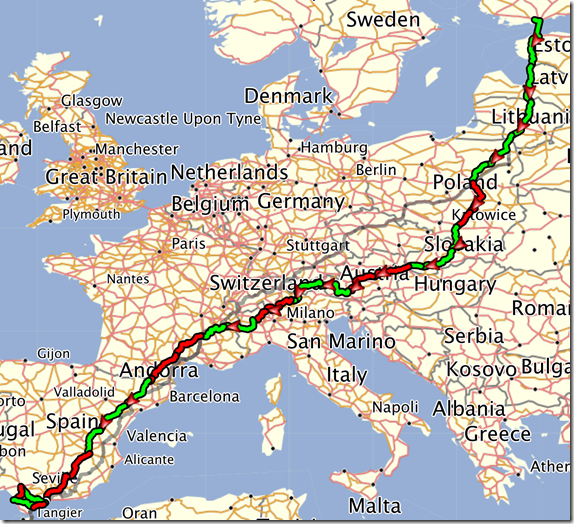 Next we head back to Benalmadena where we left some of the stuff not needed on this part of the trip with Anne.