Again we were not in any hurry as driving waiting for us when leaving from Chipiona was going to be only couple of hours. We had this small breakfast in the hotel and then started packing.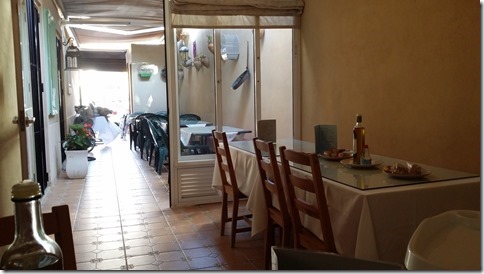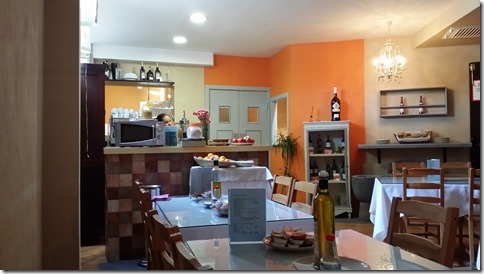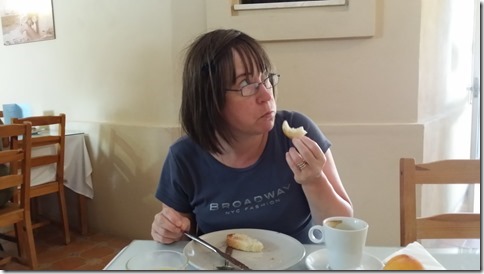 At 10:30 we were ready and started driving towards our next destination, San Luis de Sabinillas.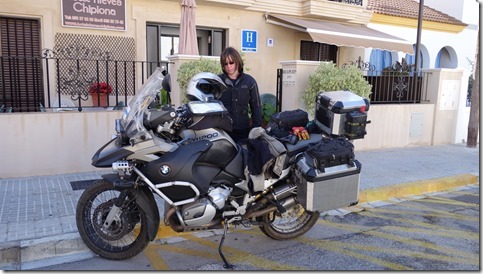 On the way stopped only once (we had only 172 km to drive) to drink and eat some oranges.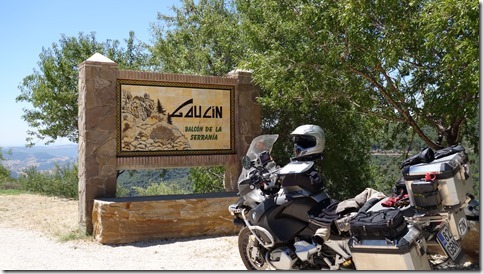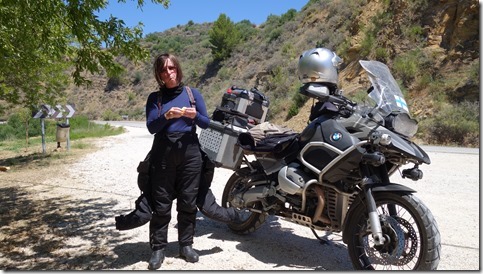 We were taking a bit bigger mountain roads so but still it took us some 3½ hours before reaching our destination.
When we arrived into Hotel Dona Luisa I found out that hotel was not there where it should have been according to GPS. But we got close enough and saw the hotel signs after turning around. Got bike parked near hotel, no garage option available but this looked so quiet place that I was not that worried on it.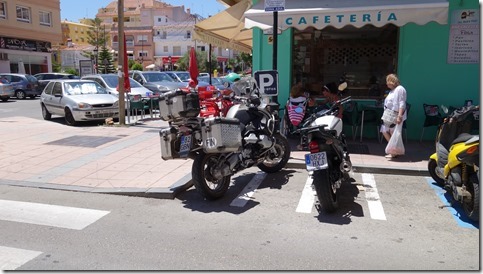 We had a room with a sea view and once we got into the balcony we realized that there was really nice long beach and almost nobody there.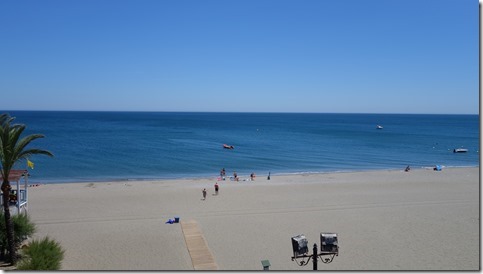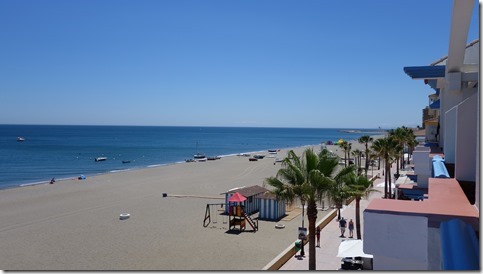 Nothing to complain on this.
After a short walk we decided to get something to eat and found a Indian restaurant just around the corner.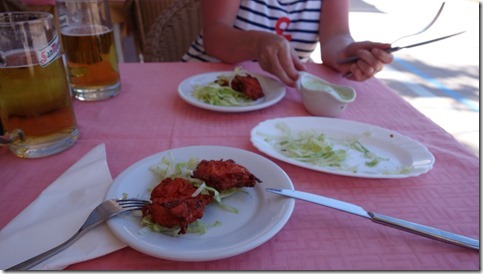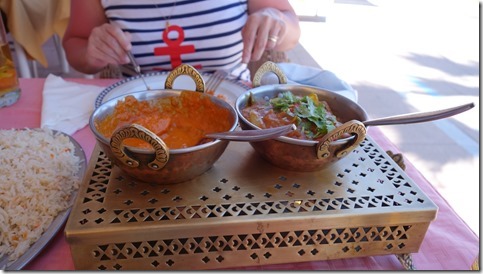 When evening arrived there was a lot more people walking, but beach was still almost empty. Go figure.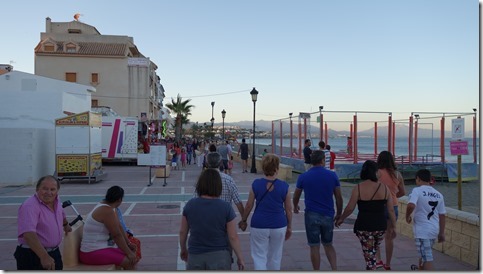 For dinner some pizza and day was done.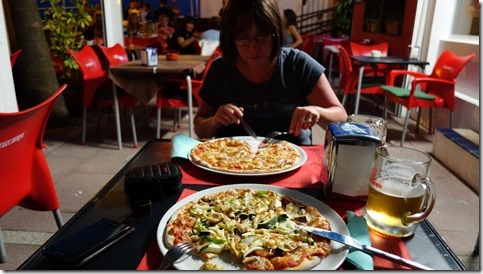 Rest of the evening we sat on the balcony and just relaxed.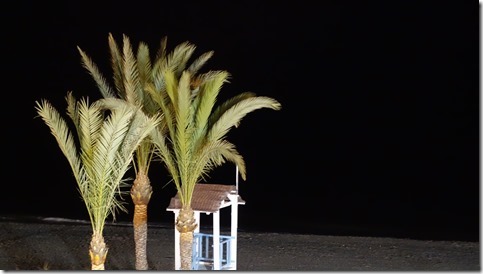 Breakfast at the hotel was not that big, really basic continental breakfast with just juice, toast and coffee. But it was just enough to get day started.
Next we got even more walking, some 15 km or so. Everywhere we walked beaches were totally empty.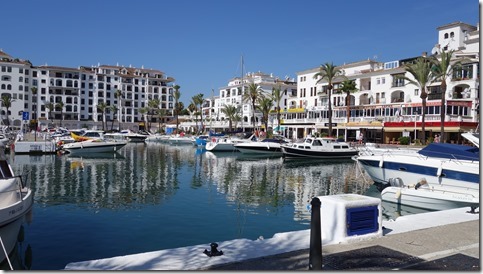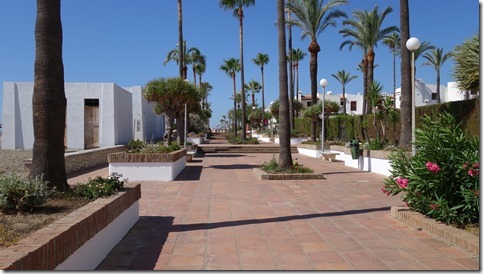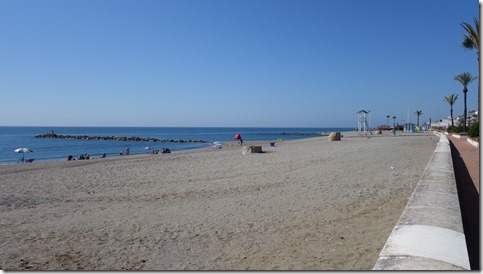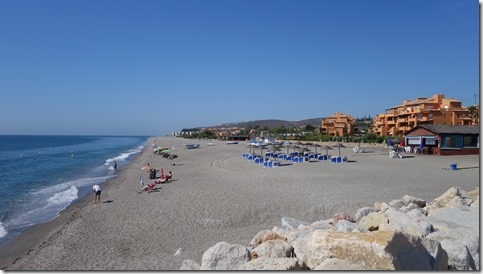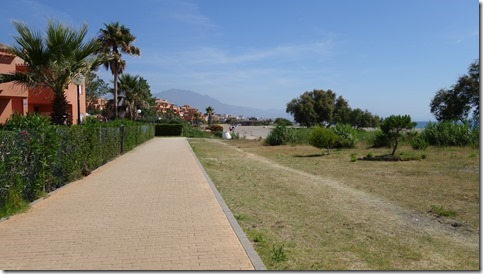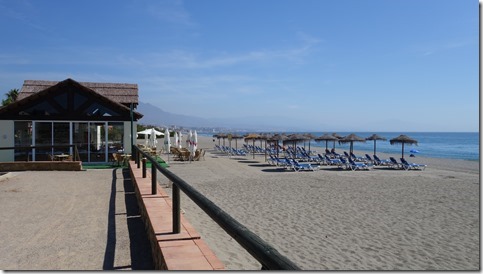 And at the turning point some refreshments: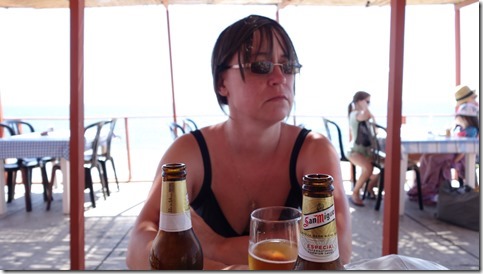 For lunch some small snacks.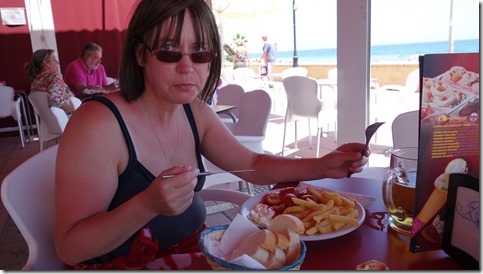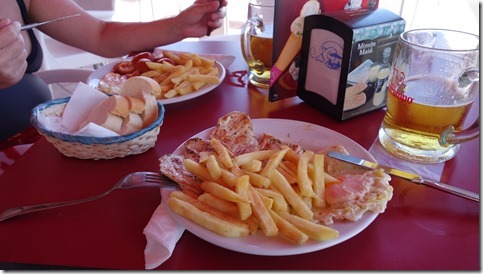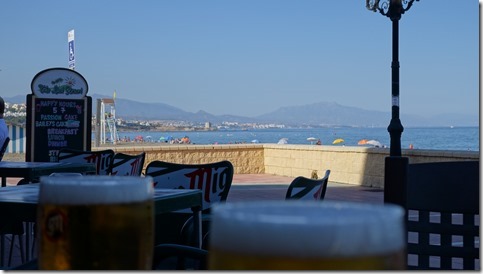 And some more walking and lying on the beach for rest of the day.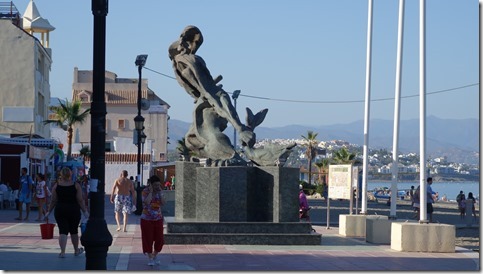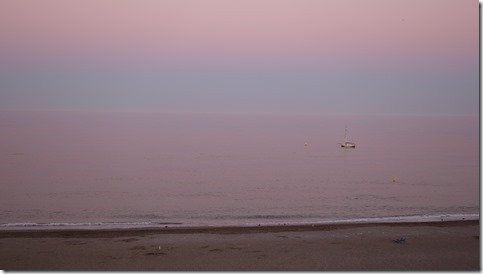 San Luis de Sabinillas was again pleasant surprise. No big hotels there, only smaller hotels and apartments so place is not packed with tourists at all. Very nice place where we for sure will be going again.
This days driving was 172 km.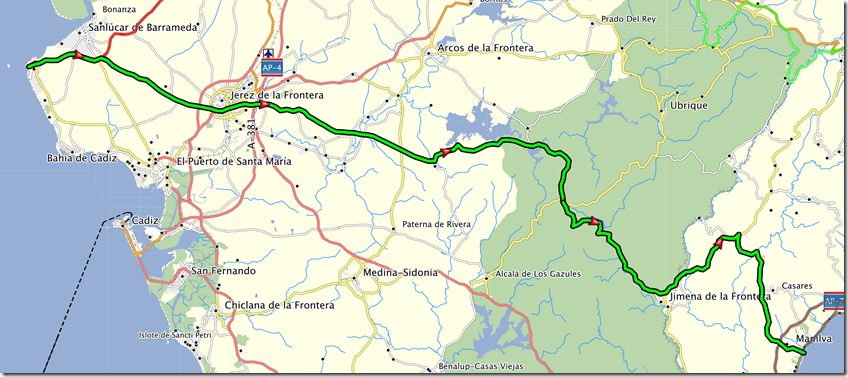 Total for the trip is now 6209 km.