As we did not have any breakfast available in due to Ramadan, we just checked out from the hotel and started to take bikes out from the garage.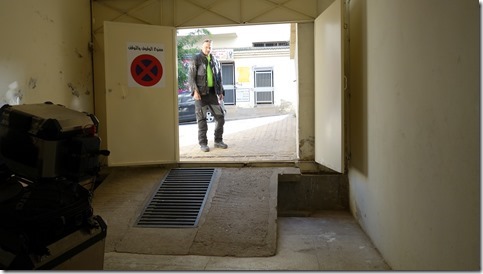 A note on the Morocco's way of hanging shower tap.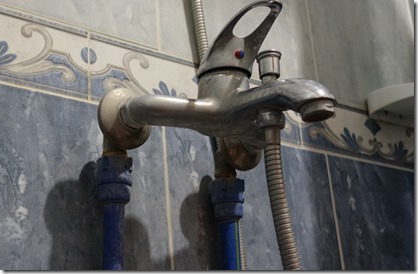 Driving out from the city was easy and road starting just outside of the city was just excellent small curvy road which lasted almost 200 km and average speed for us was barely 40 km/h. Road was that small to drive.
Few stops on the way, one for Janne to take noise killer out from silencer so that locals also hear that he is coming.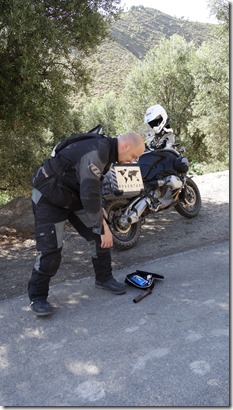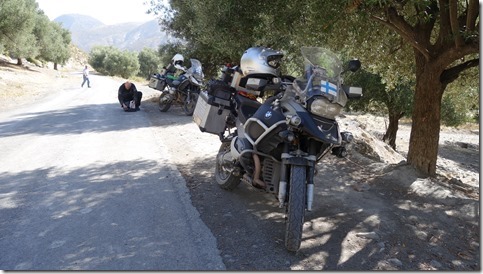 At some point we came to road I had driven before, really nice gravel mountain road. Two years ago on this pass there was a man guarding the generator providing electricity for the base station, but now he was gone and electricity was brought by the wires to here. Only his small one room shelter was partly there.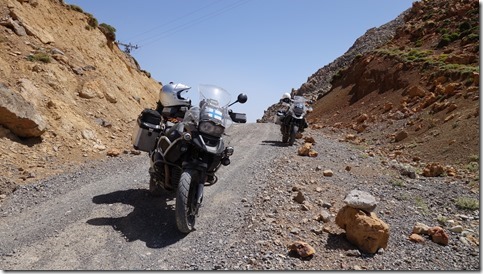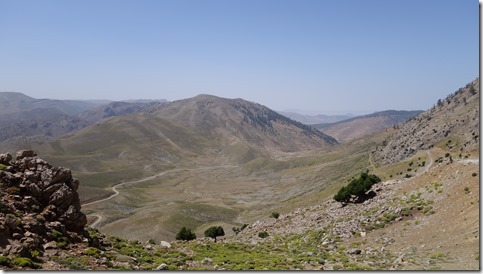 When we came down from the mountains, there was really hot and dry area waiting for us. A bit boring ride as there was not much to see and road was almost new or under constructions. Few police radars were also spotted but those were pretty clearly visible from the far, they were all seen in places where there was some shade and they did not bother us as our speed was well under the limit.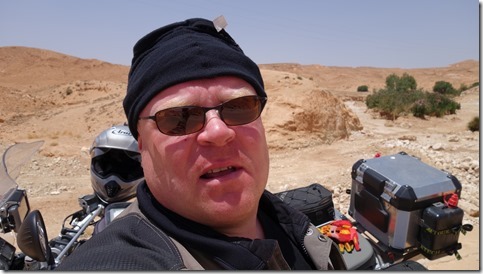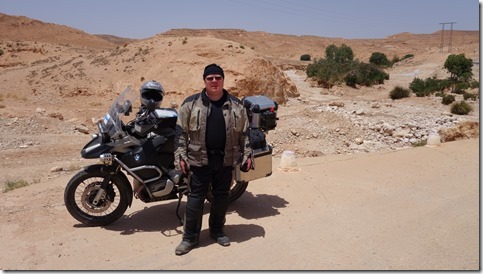 Some more water to the drinking bag, Janne was slowly learning to drink enough after some discussions on this.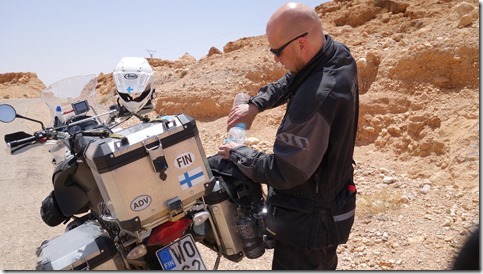 At the crossing of N15 and N13 near Midelt we stopped to get a cold drinks and we were almost caught by a thunderstorm. It is really hard to imagine water coming down in here, but clearly there were visible signs of it everywhere as it had rained quite a bit during the last few days.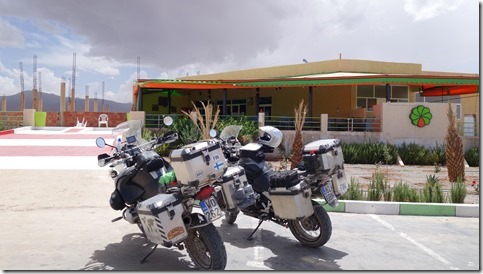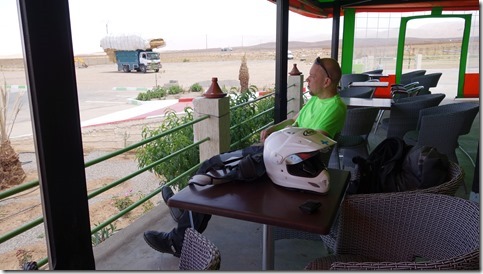 This kind of hay transportations were seen everywhere. It is amazing how they can load so much stuff on the these trucks.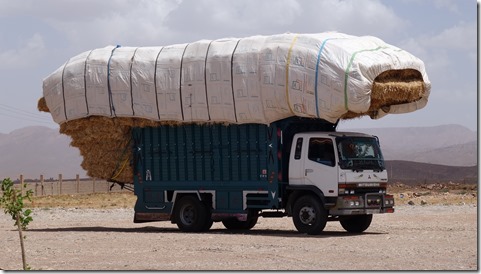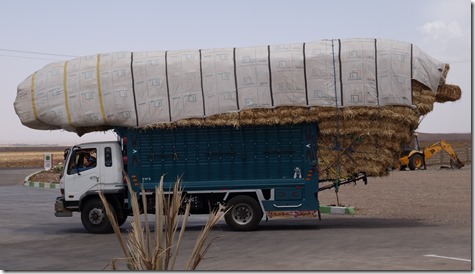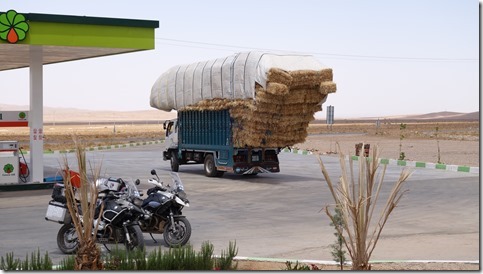 On the way we also saw two Swedish bikers, one with Triumph and other had BMW 8GS. They had been camping all the way, now in Merzouga they were planning to find a hotel for the first time.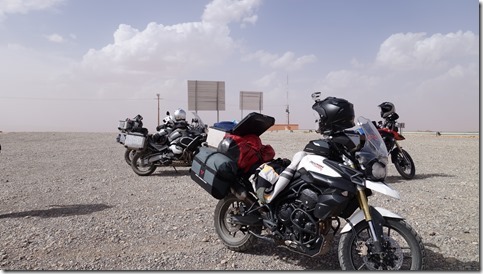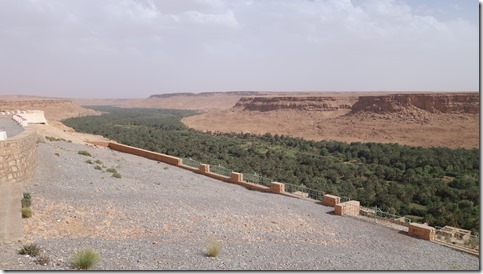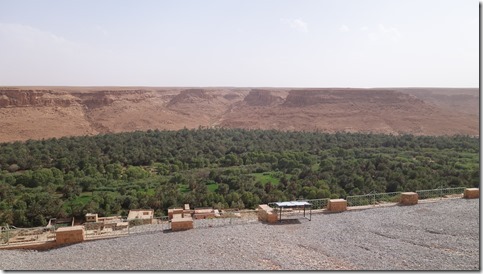 In the last city before Merzouga we also needed to refuel the bikes. Had two issues on this station: First to find a person who was working there to open the pumps, second was that Janne got wrong amount of money back and that needed some discussions with louder voice before this was fixed.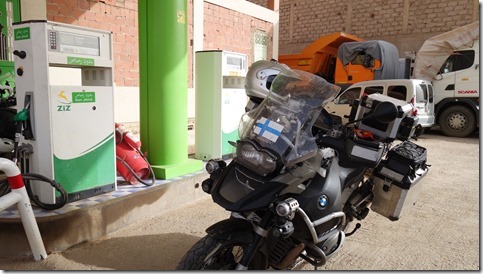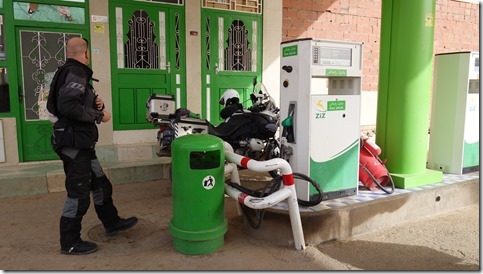 Fuel price in Morocco was about 1.27€/L.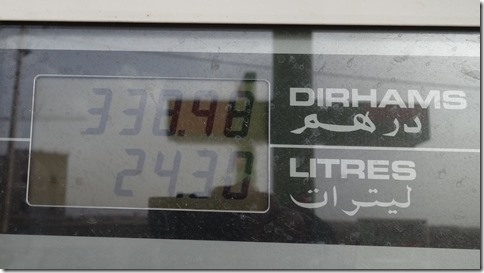 After this stop we drove quickly to Merzouga, on the way we had once incident: There was some 20-30 cm high sand trap on the road which was 3-4 meters long. I saw it too late in order to break so just accelerated more and hoped for the best. Janne had same situation behind me, but both of us managed to get through. These heavy bikes don't fall that easily when there is enough speed, in this case over 100 km/h. Of course with this speed falling down would have caused severe damage as well.
But eventually we reached our destination and went to same Kasbah le Tourareg I had been before. Not many other guests as it was not the best season so we had shown two alternative rooms to choose from and from those we chose the cheaper one.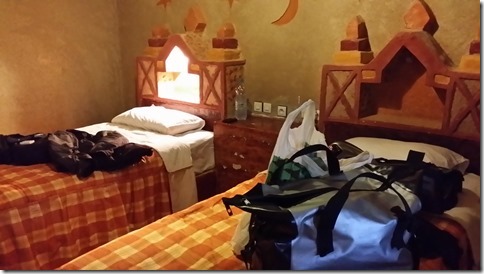 Bikes we parked inside the building near swimming pool.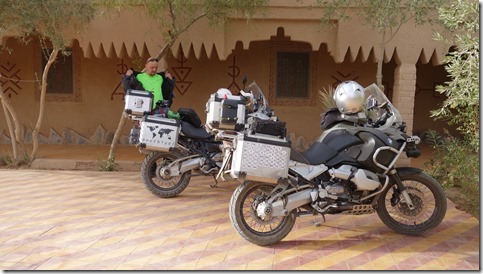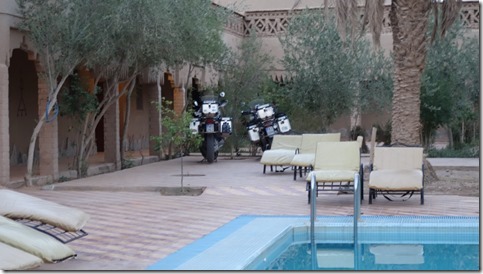 After a shower we got some coffee and water.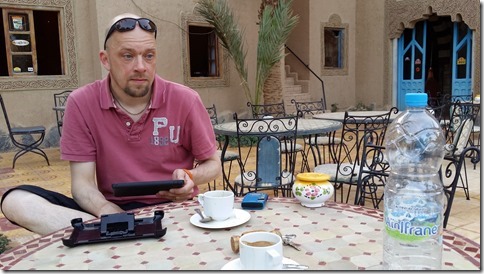 And a bit later came welcome tea and peanuts.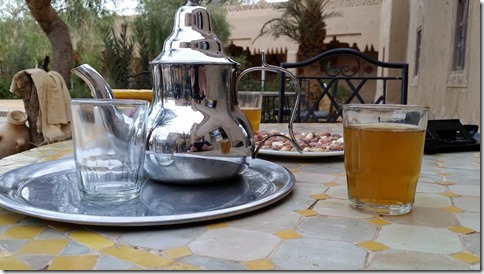 Before dinner (which came after sunset obviously) some sightseeing from the roof.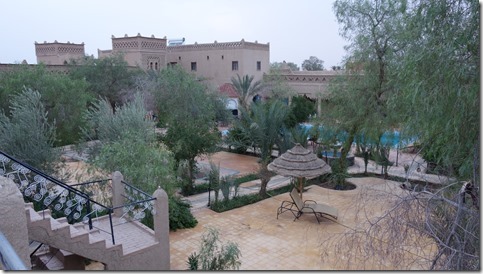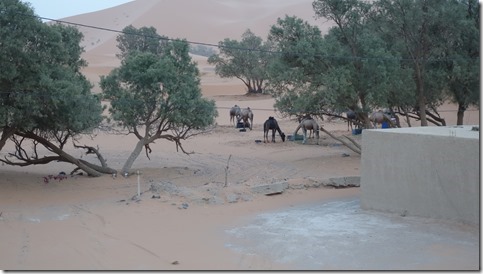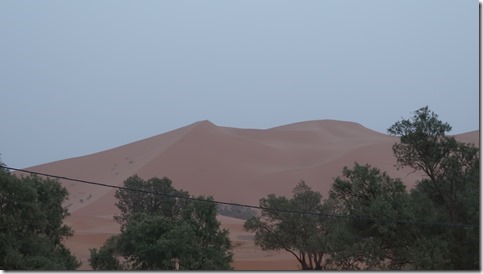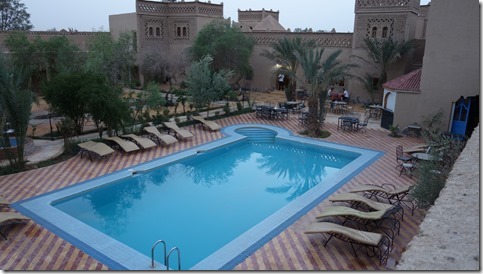 Got also some really nice dinner.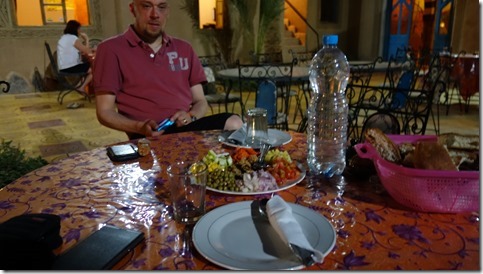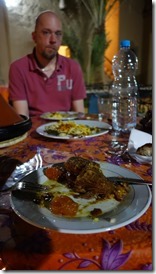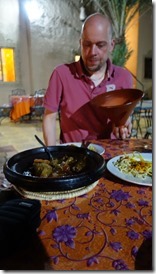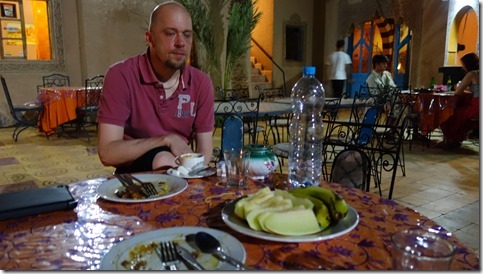 In this kasbah there were lots of cats and they also wanted their share of our food.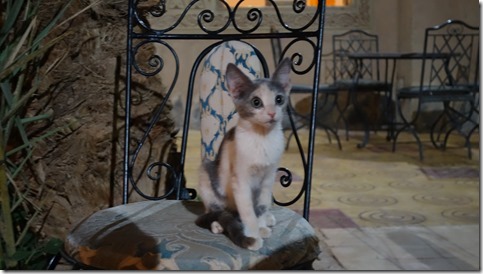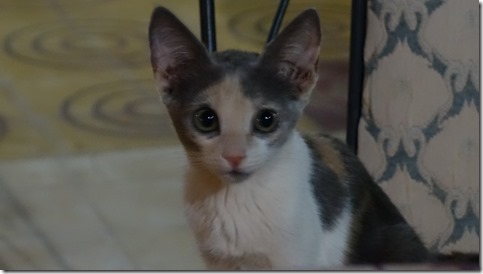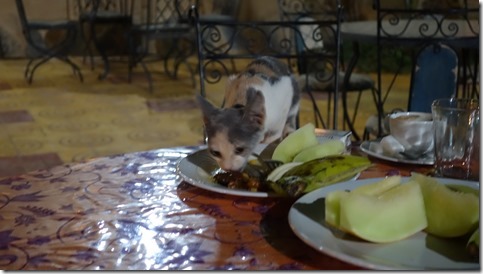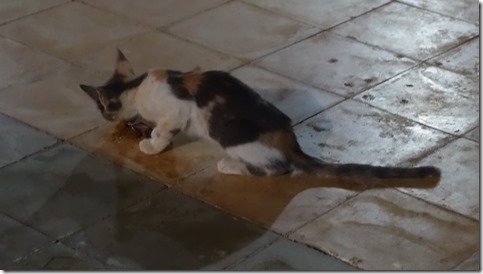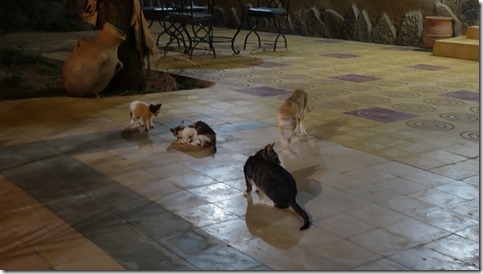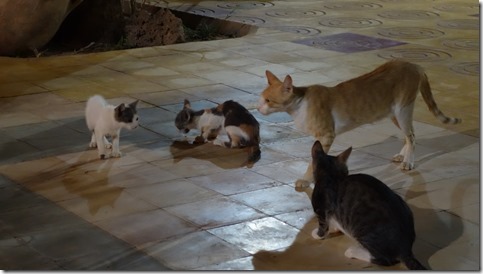 This turned out to be a real cat fight for food!
After dinner day was fully done. 555 km drive in 10 hours + food had done its job and it was time to call it a day.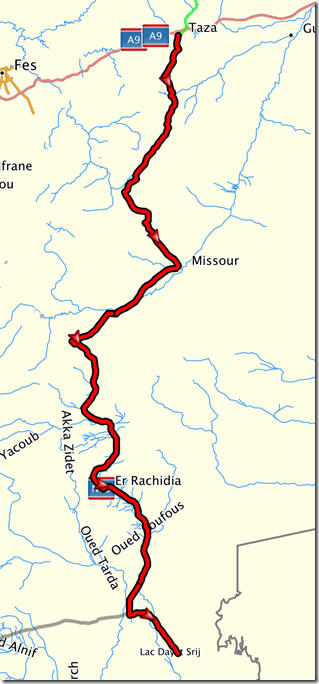 Highest temperature on this day was 42 ℃ and that started to feel quite hot already.
Total for the trip is now 7397 km.